►
◄
latest
habitat tv
blog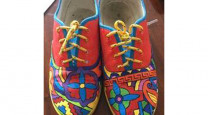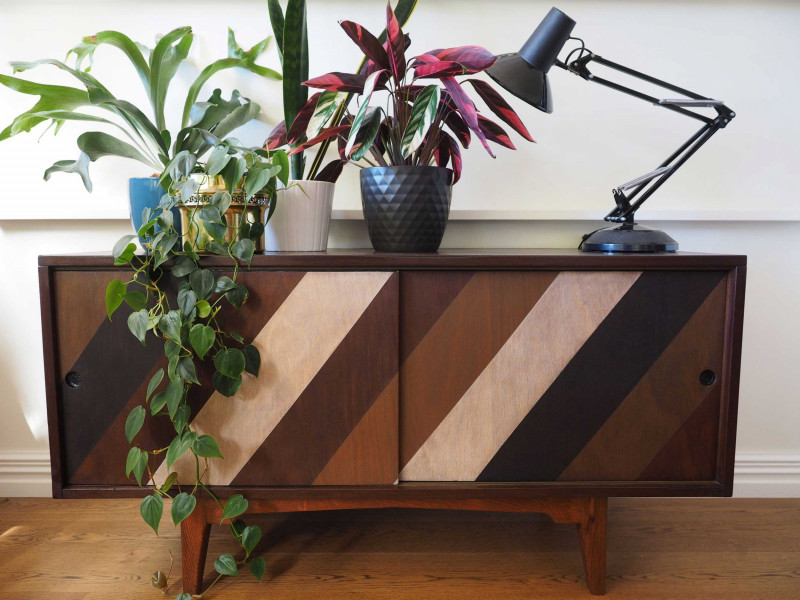 Create your own mid-century style sideboard with a range of wood stains
08 Apr 2021
Draw out your inner DIY genius and give your old sideboard an earthy refresh. This trendy upcycle proves that wood stains don't have to be limited to your floorboards.
You will need:
A wooden sideboard or drawers of your choosing
Sandpaper
Measuring tape and ruler
Pencil
Painters' masking tape
Resene Colorwood in a variety of colours – Fleur used Resene Colorwood Teak, Resene Colorwood Mahogany, Resene Colorwood Rock Salt, Resene Colorwood Ebony, Resene Colorwood Touchwood and Resene Colorwood Matai. Leftover stain can be used for other projects around your home.
Soft cotton cloth
Paintbrush
Step 1: Start by sanding off any old varnish or stain from the doors of your furniture. Wipe any dust away with a soft dry cloth.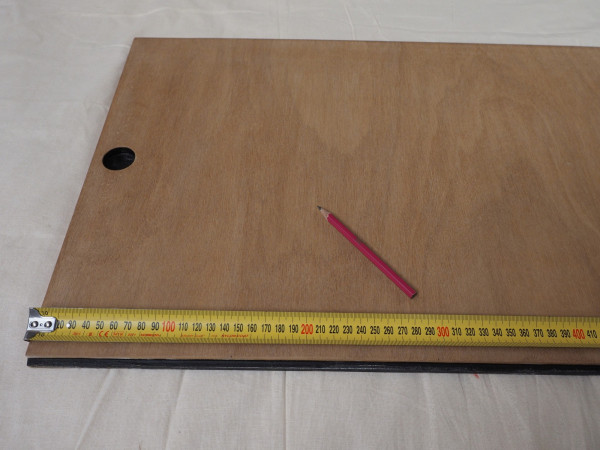 Step 2: Measure the combined length of the doors and divide this measurement by the total number of stripes you want to have. Fleur's stripes are 14.5cm wide. Use a measuring tape or ruler to measure out the width of each stripe along the top and bottom of the doors.
Step 3: Using a ruler, draw a line at an angle, joining your measurements for your stripes from the top to the bottom. Use painters' masking tape to tape down the line on each side of your first stripe.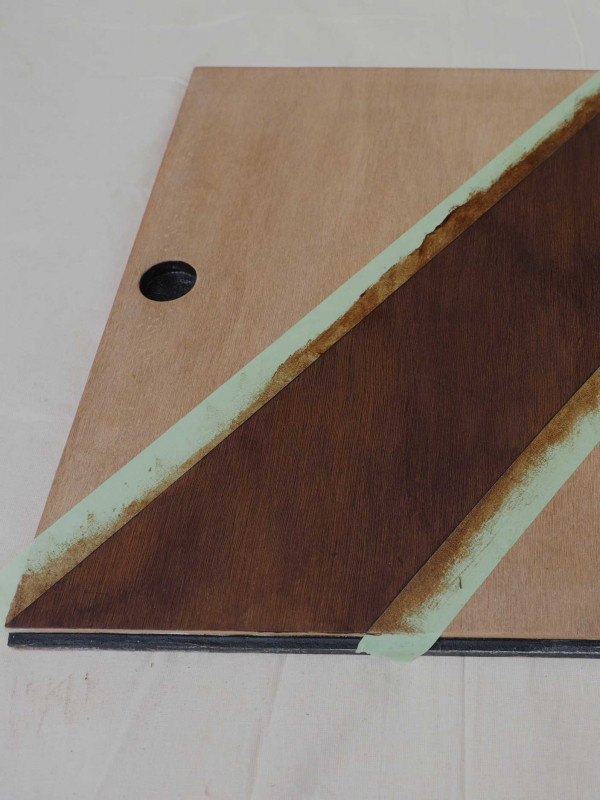 Step 4: Use a soft cloth to wipe on your first layer of stain; Fleur used Resene Colorwood Teak. Do two coats, allowing the first coat to dry before applying the second. If you want a stronger intensity of colour, do more coats but be sure to let the stain dry between layers.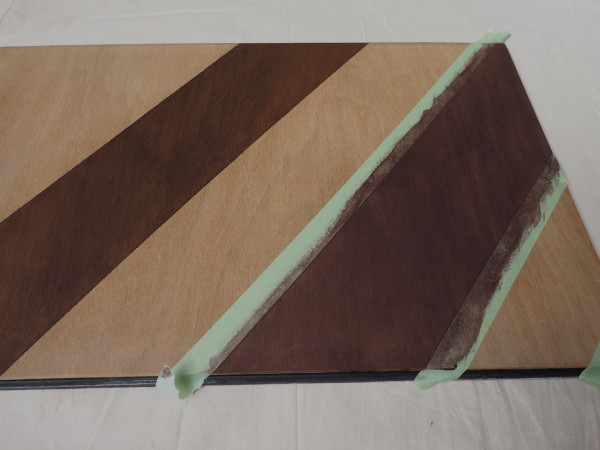 Step 5: Remove the tape and move on to the next stripe, this time Fleur used Resene Colorwood Mahogany.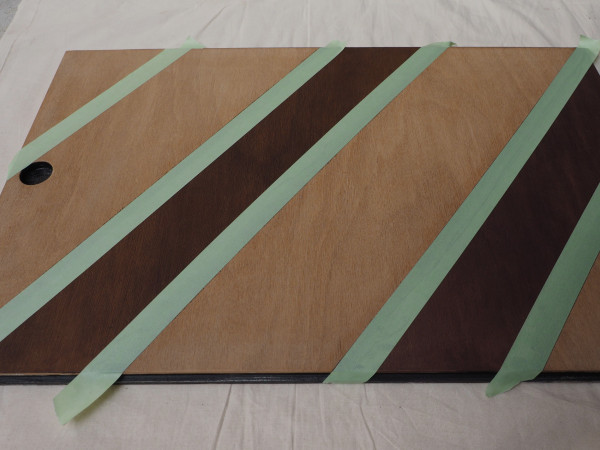 Step 6: Fleur painted every second stripe first and once they were dry, she came back to fill in the other stripes. Apply the painters masking tape on top of the stripes you have already done and then proceed with your next colour using the same method as above.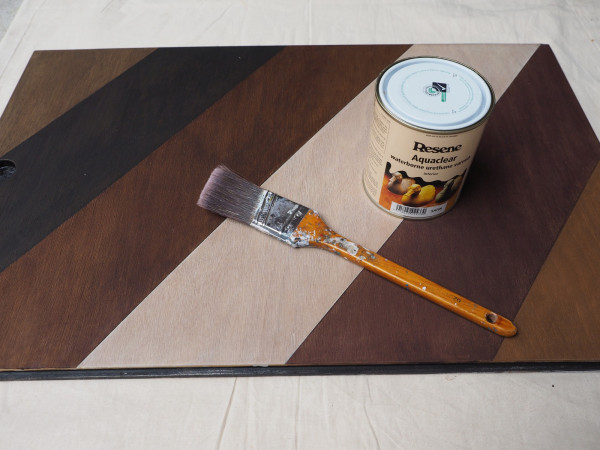 Step 7: Once all the stripes are finished and dry, use a paintbrush to apply two coats of Resene Aquaclear waterborne urethane.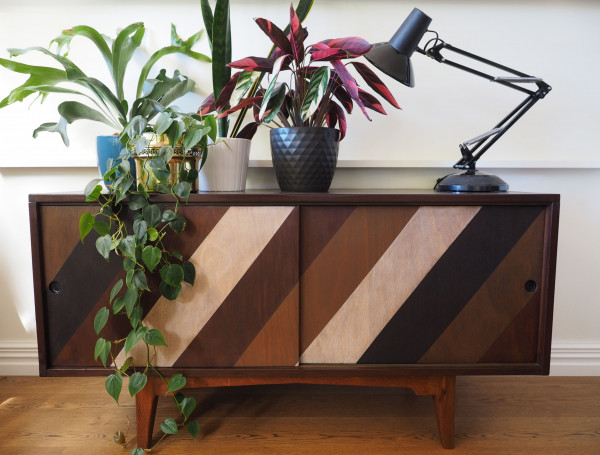 Project and images by Fleur Thorpe