►
◄
latest
habitat tv
blog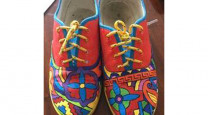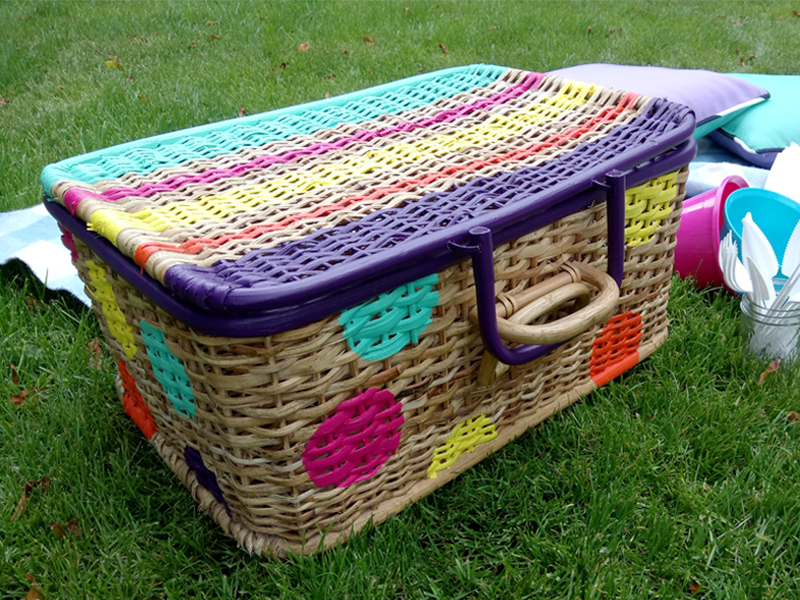 Decorate a summer picnic basket
14 Feb 2017
Pack a picnic and enjoy the warm weather in style with a beautifully painted basket like this one. Picked up from the Salvation Army for $12, and decorated by Sarah Herring as part of the Upcycling For Good project, it won't get lost among other picnickers. Easy and fun, here's how Sarah did it.
You will need
Woven picnic basket, Resene testpots in Resene Full Monty, Resene Vitality, Resene Daredevil, Resene Irresistible and Resene Happy, detail brushes, and masking tape.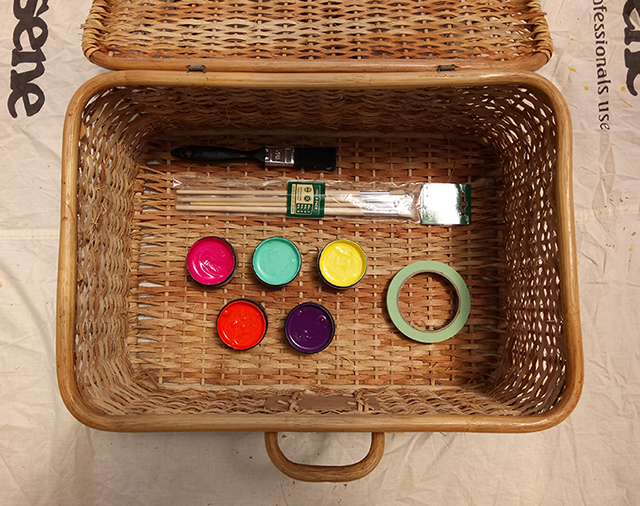 Clean the picnic basket (they can get pretty dusty). Sarah also trimmed any loose pieces of basket weave using scissors.
Mask out the stripes on the basket lid using the masking tape. Sarah's are in varying widths.
Wait for the stripes to dry completely before removing the tape.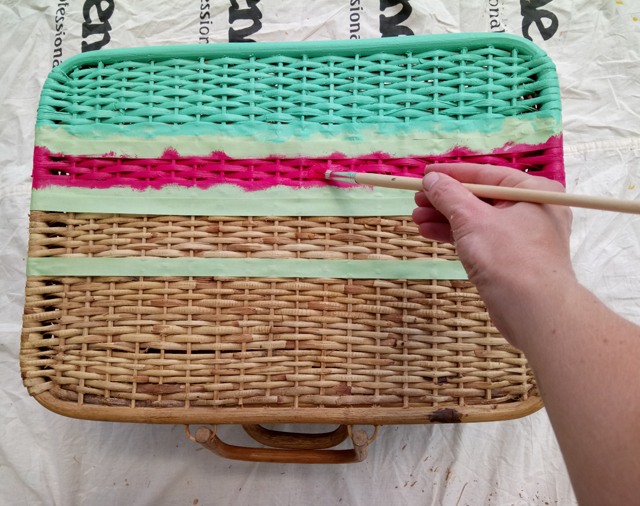 Mark out spots on the rest of the basket. Draw your circle shape using the masking tape ring as a guide, then paint.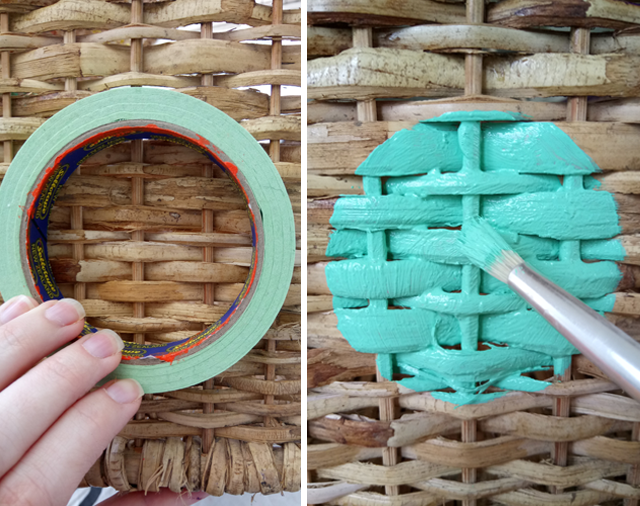 For a final pop of colour, add two coats the bold Resene Full Monty purple to one piece of the handle and the inside trim of the basket.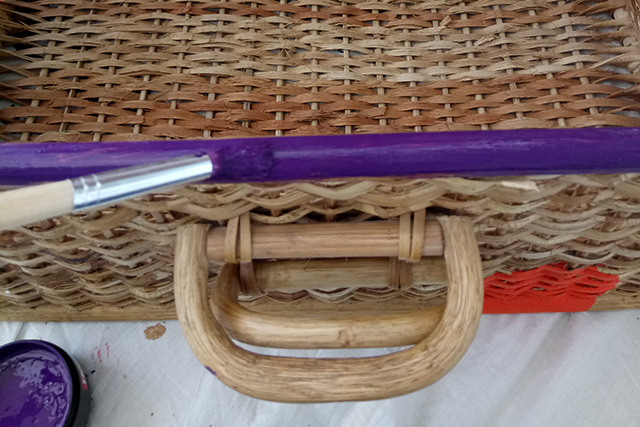 Fill with all your yummy picnic foods and enjoy the sunshine!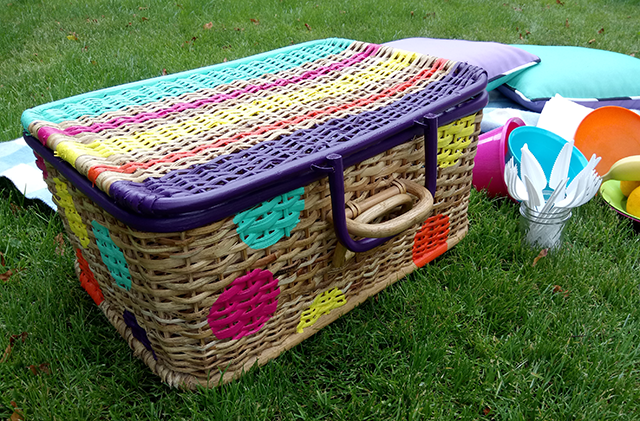 Remember to message us or post your DIY projects using Resene paint on our Facebook page. We love hearing from you.