►
◄
latest
habitat tv
blog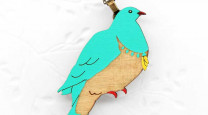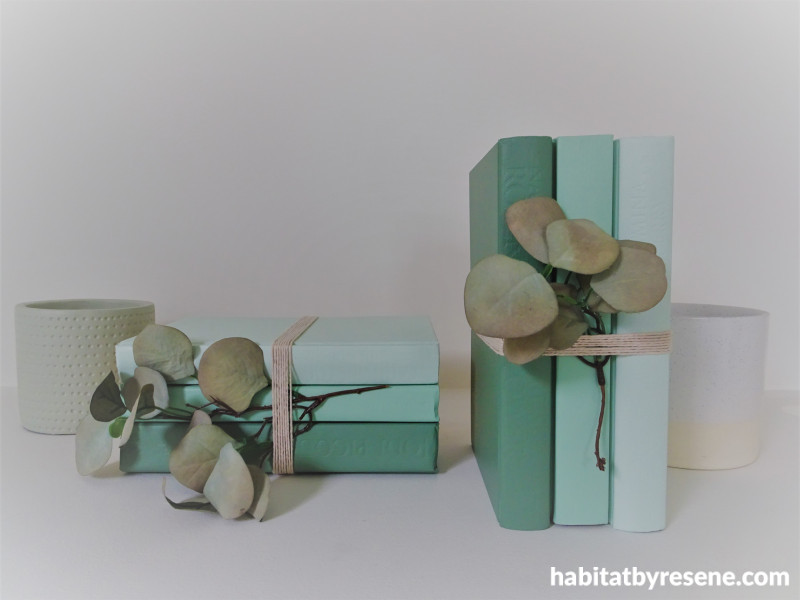 Decorate your shelves with these pretty DIY painted books
14 Oct 2020
Turn your old hardbacks into decorative, ombre-chic pieces using Resene testpots.
You will need:
Six old hardcover books (same height)
Resene Quick Dry primer undercoat
Resene testpot brushes
Resene testpots in your choice of colours – Sarah used Resene Gondwana, Resene Summer Green and Resene Edgewater
Twine or string
Decorative fake plant stems – Sarah used eucalyptus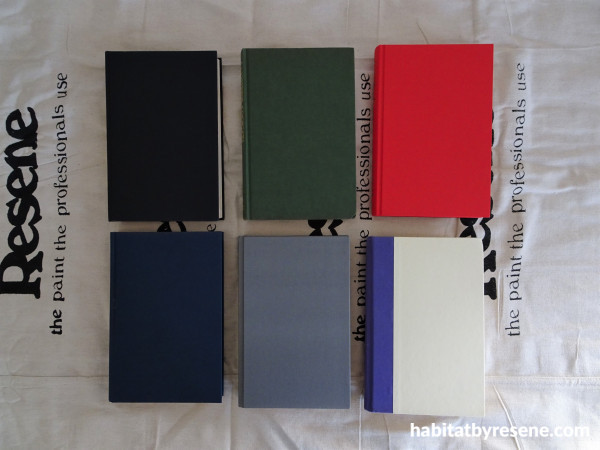 Step 1: Remove all of the sleeve covers from your chosen six books and store them somewhere safe. Sarah found these six hardback novels at her local Salvation Army family store.
Top tip This project works best if your books are approximately the same height, width and depth.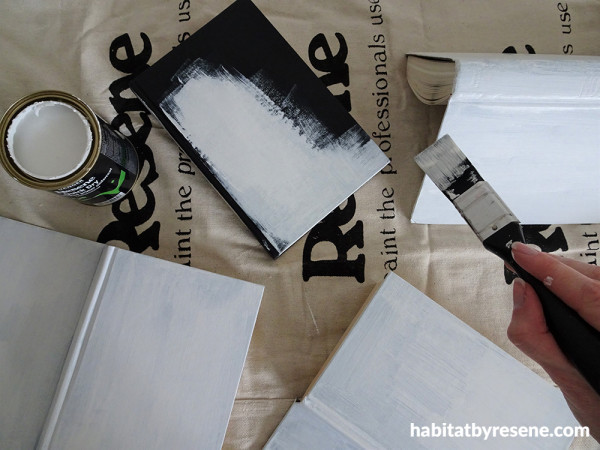 Step 2: Apply one coat of Resene Quick Dry primer undercoat to the outside of all the books. Allow to dry.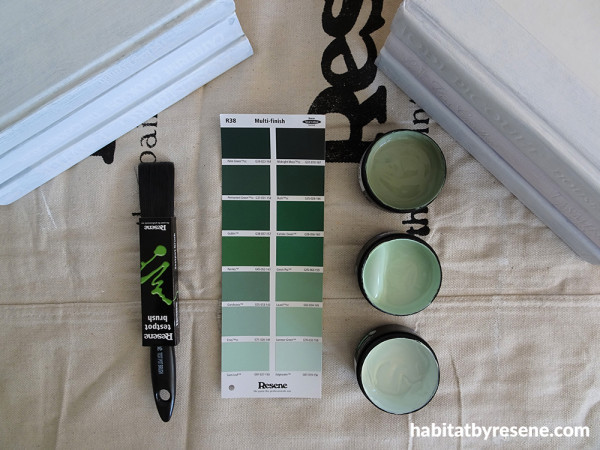 Step 3: Choose three Resene testpot colours to create a beautiful ombre effect. You can easily achieve this by selecting three graduating shades from the same Resene paint colour palette. Sarah chose Resene Gondwana, Resene Summer Green and Resene Edgewater.
Paint two books in each of your chosen colours with two coats.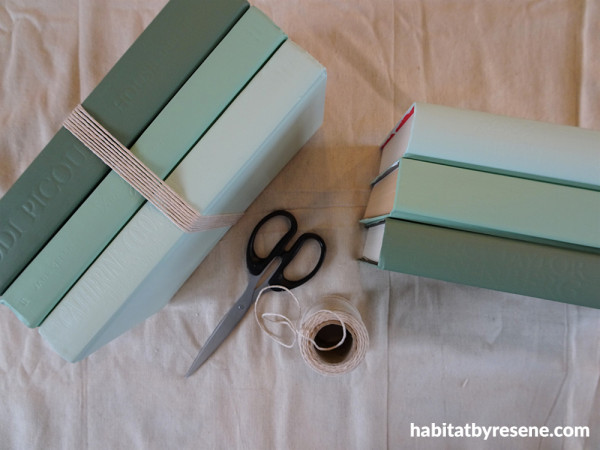 Step 4: Once all the books are completely dry, arrange them into two groups. For each group, arrange the books from lightest to darkest shade. Wrap some rough twine around the books to bundle them together and tuck in some decorative fake greenery.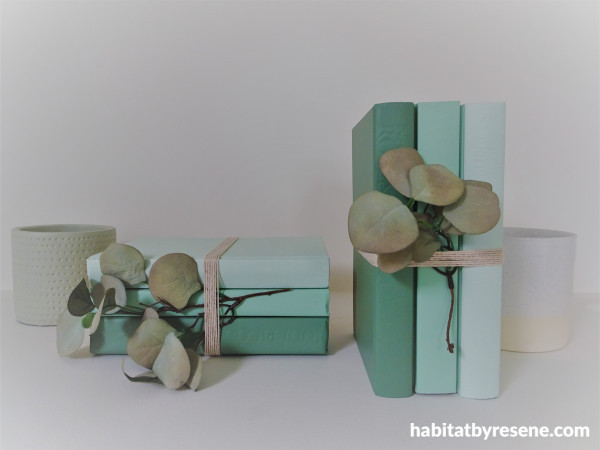 These beautiful bundles look great as unconventional bookends or just as a statement piece on your shelves, and are a fun and easy way to add a pop of colour.
The best thing about this project is that the books' contents can still be read at any time. The books can also simply be popped back into their original sleeves if you wish later.
images and project by Sarah Herring
Published: 14 Oct 2020