►
◄
latest
habitat tv
blog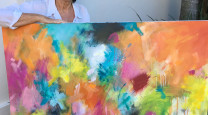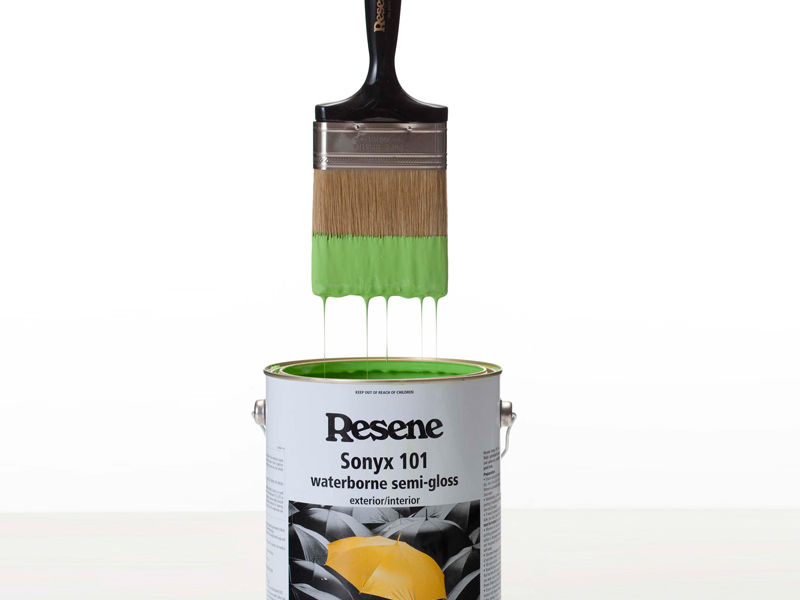 Degrees of sheen
16 Mar 2015
What gloss levels should I choose?
Gloss paints have a highly reflective smooth surface and are easier to clean than paints with less surface smoothness. They are ideal for areas exposed to heavy traffic or heavy use, especially where fingerprints, grease or grime are common. Colours tinted into high gloss paints appear cleaner and more intense than colours tinted into flat paints. Due to their highly reflective appearance, gloss paints tend to highlight surface imperfections. If the surface to be painted is marred or irregular it is best to select a paint with less sheen. Gloss paints (greater than 80% gloss): Resene Hi-Glo, Resene Enamacryl, Resene Super Gloss.
Semi-gloss paints have a slightly glossy appearance that are not as highly reflective as gloss paints. These types of finishes offer good stain resistance and are easy to clean. Paints with a semi-gloss appearance are excellent for use on many of the same areas as gloss paints. They are ideal for walls and woodwork that is subject to wear and on weatherboards and exterior cementitious surfaces. Semi-gloss paints (30-45% gloss): Resene Sonyx 101, Resene Lustacryl, Resene Lusta-Glo.
Satin paints tend to impart more warmth and depth to surfaces than do flat paints. They are more stain resistant than flat paints, but less stain resistant than semi-gloss and gloss paints. Satin is also becoming a popular option for roofing. Satin paints (20-30% gloss): Resene Summit Roof.
Low sheen paints are the most popular finish for interior broadwall areas and an ideal choice where some sheen is desired and good cleaning properties are necessary, such as in living areas, hallways and bedrooms. Occasionally, these types of paints are used for ceilings; however, their slight sheen will tend to highlight surface imperfections. Outside, low sheen finishes are most commonly used over timber, concrete and plaster finishes. Low sheen (3-19% gloss) paints: Resene SpaceCote Low Sheen, Resene Zylone Sheen, Resene Lumbersider, Resene X-200.
Top tip
If you want to create a chalkboard in a colour that's not available in the Resene Blackboard Paint range, just use Resene SpaceCote Low Sheen in your chosen colour.
Flat paints diffuse light, so they tend to conceal surface imperfections better than paints with higher sheen levels making them a good choice for general use on walls and ceilings, especially those that are dented or rough. Colours appear muddied and darker in a flat finish than in a glossier finish. 'Flat' finishes have a micro rough texture that may trap dirt and make cleaning more difficult than higher sheen paints. It is wise to use flat paints only in areas that don't get dirty. Flat/matt (less than 2%) paints: Resene SpaceCote Flat, Resene Ceiling Paint.
See the Resene Recommended paint systems for the right paint system for your project.
Did you know… that glossiness depends on the angle you're looking from. Sheen paints may appear to be quite flat when viewed directly on, but may have quite a high lustre when viewed along the surface. This may be quite significant when painting long rooms or corridors, particularly those with a light source at one end.
Read more:Figuring out paint types.
Published: 16 Mar 2015