►
◄
latest
habitat tv
blog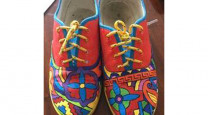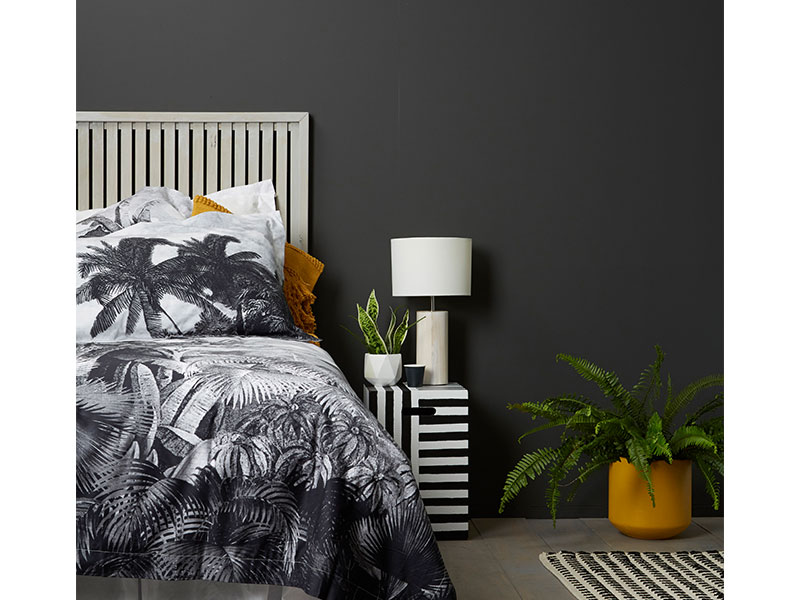 DIY Bold Striped Stool
28 Feb 2019
This easy-to-achieve effect makes a big statement and works best with symmetrical-shaped furniture.
You will need:
Step 1 Paint the stool in a base colour of your choice (we used Resene Poured Milk). Then, using 20mm masking tape, place strips of tape right next to each other vertically across half of the stool and horizontally across the other half as demonstrated in the photos.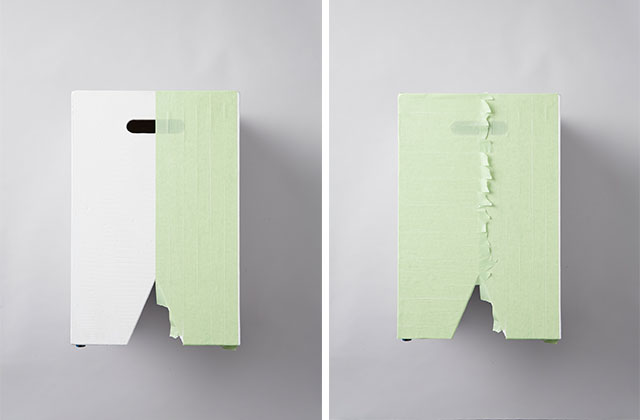 Step 2 Remove every second strip of horizontal tape. Be sure to run your thumbnail firmly down the outer edges of the masking tape that remains to ensure the paint doesn't bleed underneath, then paint your contrasting colour (we used Resene Charcoal) onto the parts of the stool that are exposed. Let the paint dry completely before removing the rest of the horizontal masking.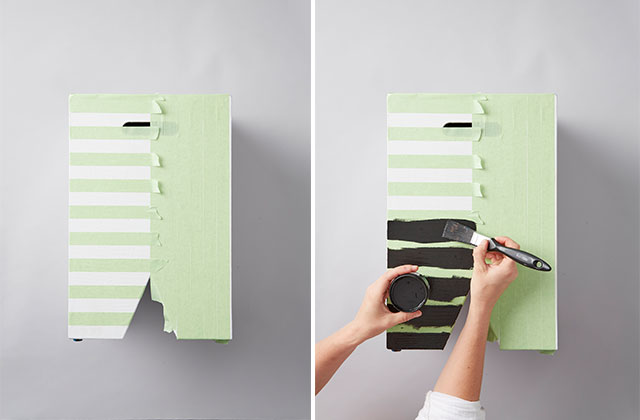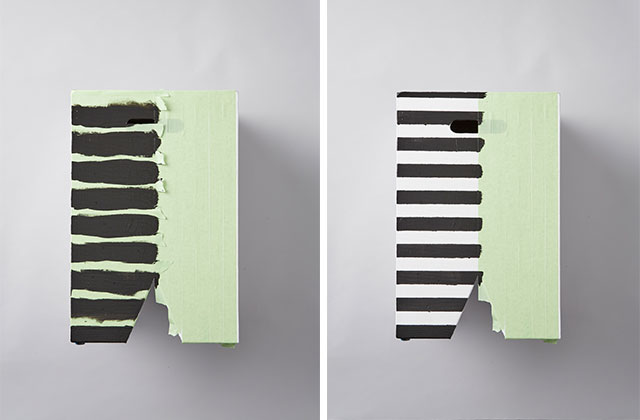 Step 3 Repeat the same technique on the other half of the stool: remove every second strip of vertical masking tape, paint the newly exposed areas with your contrasting Resene colour, and let the paint dry completely before removing the remaining masking tape.
It is recommended to leave your completed stool to cure for one week before using it. If your stool will likely get a lot of wear, opt for Resene Lustacryl waterborne enamel for a more durable and washable finish.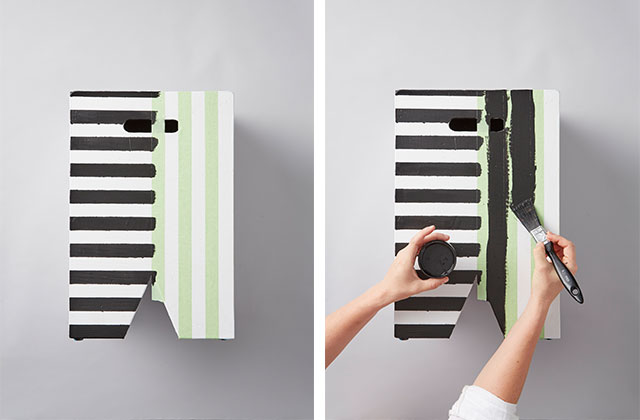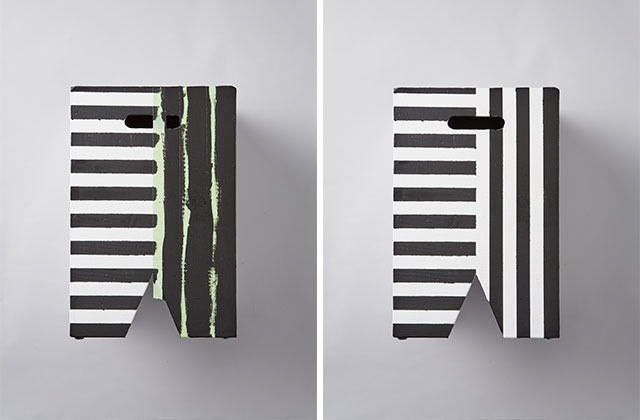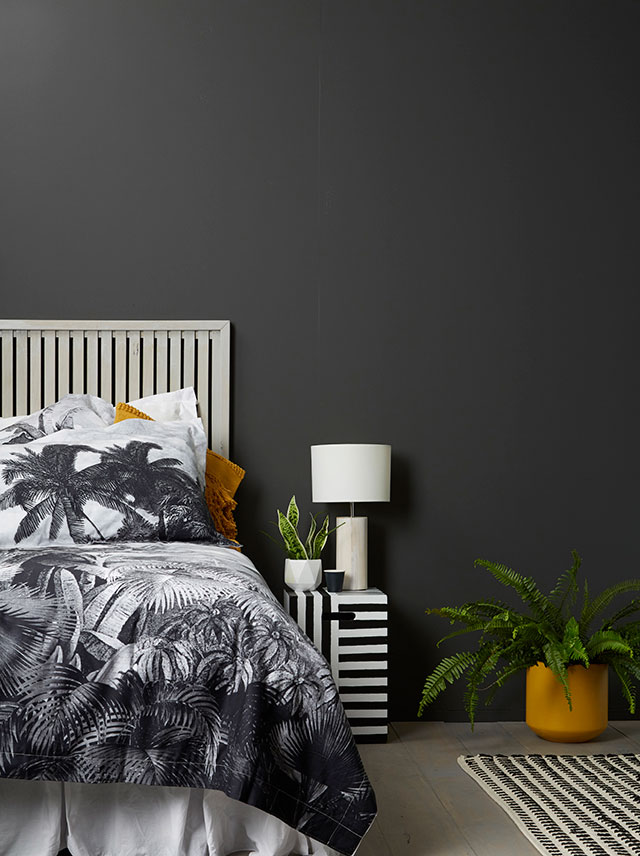 The walls of this bedroom are in Resene Porter – a smoky and sophisticated faded black. The wooden slat bedhead is stained Resene Colorwood Light Greywash while the timber flooring is in darker Resene Colorwood Mid Greywash. The large plant pot pops in Resene Cleopatra and plays off the rich mustard pillowcase while the smaller geometric pot in Resene Poured Milk provides a stark contrast against the dark walls. The bold striped stool, painted Resene Poured Milk and Resene Charcoal, is from Freedom Furniture. The bedding is from Wallace Cotton. All other items are the stylist's own.
styling Megan Harrison-Turner
images Bryce Carleton