►
◄
latest
habitat tv
blog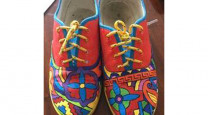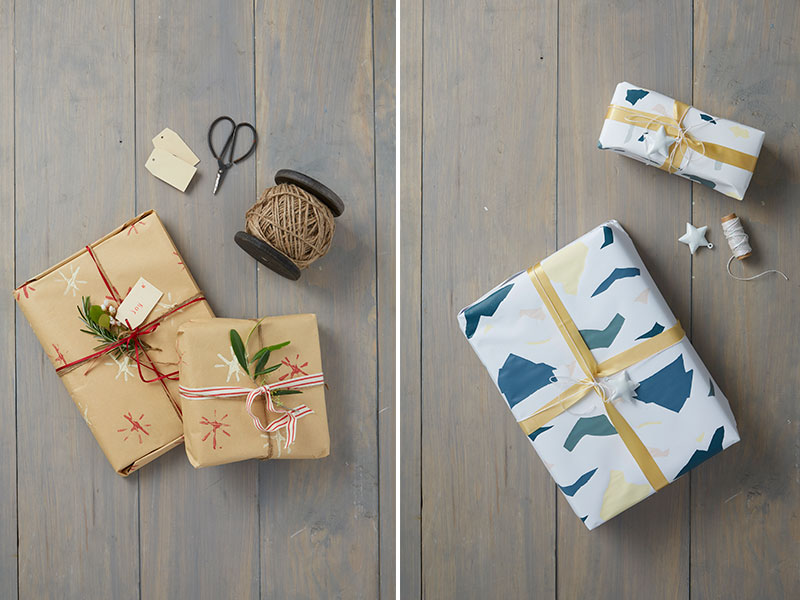 DIY Christmas wrapping paper
20 Dec 2018
Use block-stamped organic-looking stars and an on-trend terrazzo pattern to personalise your Christmas wrapping paper this year.
Rubber band and testpot star stamp
You will need:
Roll of craft paper
6-8 x rubber bands
Testpot brush
2 x Resene testpots to use as stamps
Resene testpots in your choice of colours. We used Resene Red Herring and Resene Moonlight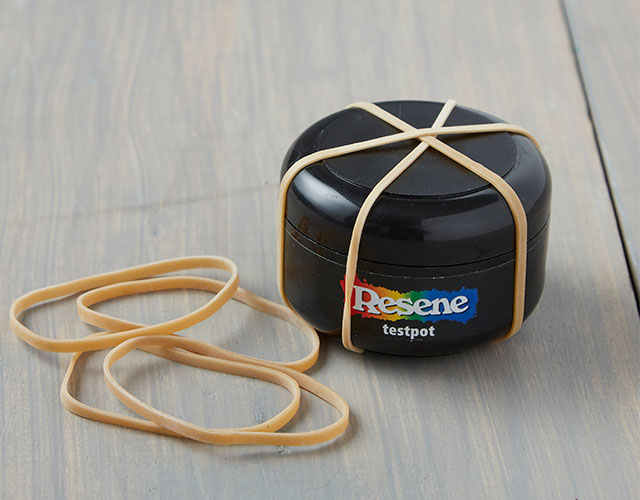 Step 1: Place rubber bands over the Resene testpots to create star patterns.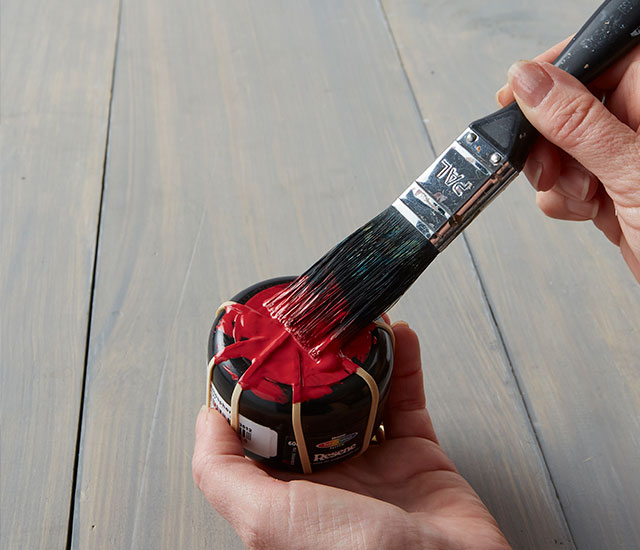 Step 2: Paint over the rubber bands evenly with your chosen colour using the testpot brush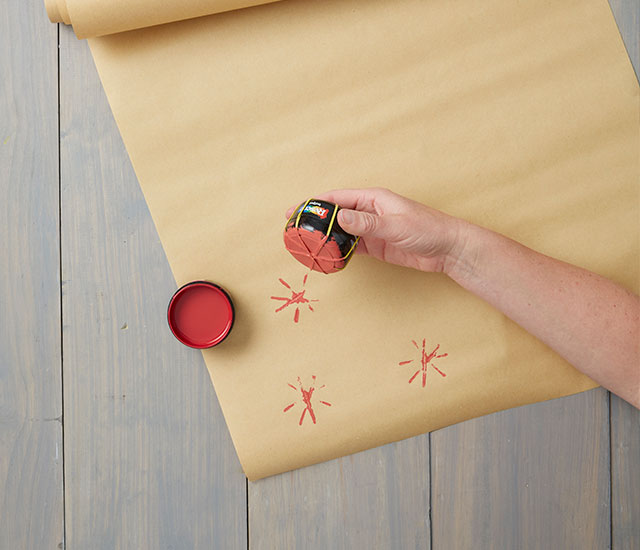 Step 3: Press the stamp evenly on the craft paper. Each application of paint lasts for about three stamps. Repeat with the second colour if desired. Allow to dry and wrap your gifts.
Stencil terrazzo pattern
You will need: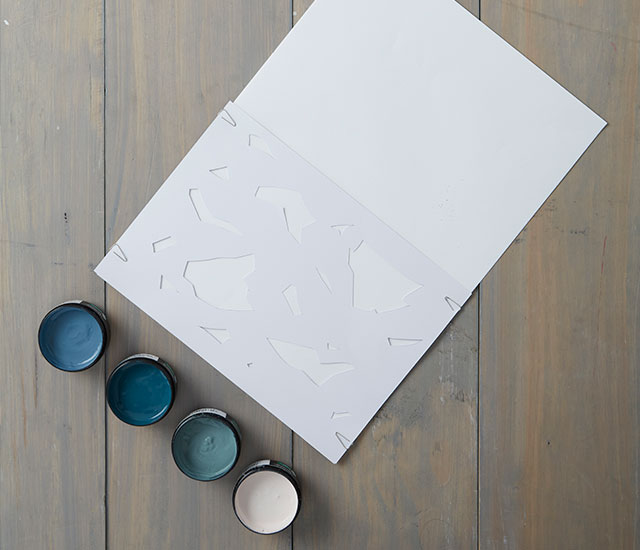 Step 1: Make the stencil by drawing random abstract terrazzo shapes on to a piece of card. Once you're happy with the pattern cut out the shapes with a craft knife.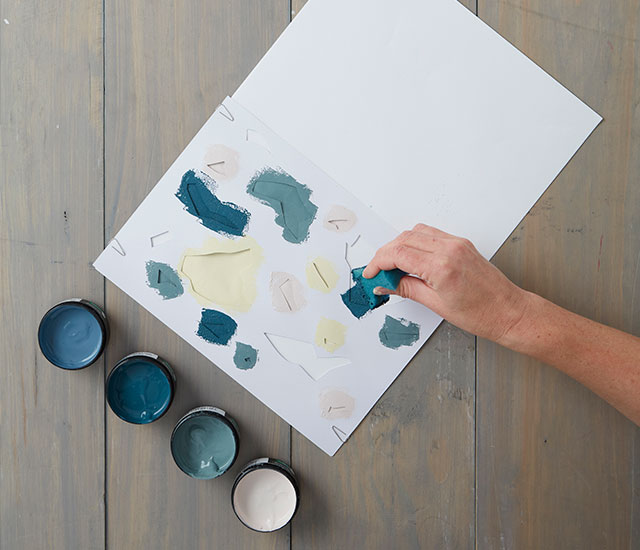 Step 2: Place the stencil on the first section of paper. Dab paint on with the sponges. Make sure to create a sense of randomness to the colours.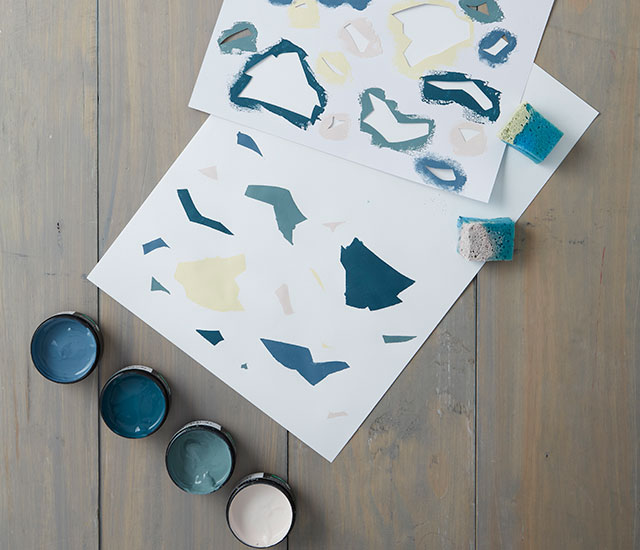 Step 3: Move the stencil along for the next section. To create a more random pattern over the paper we turned the stencil to mirror image the first application beside it.
Styling and photography Lisa Morton