►
◄
latest
habitat tv
blog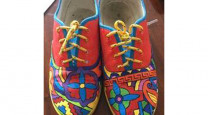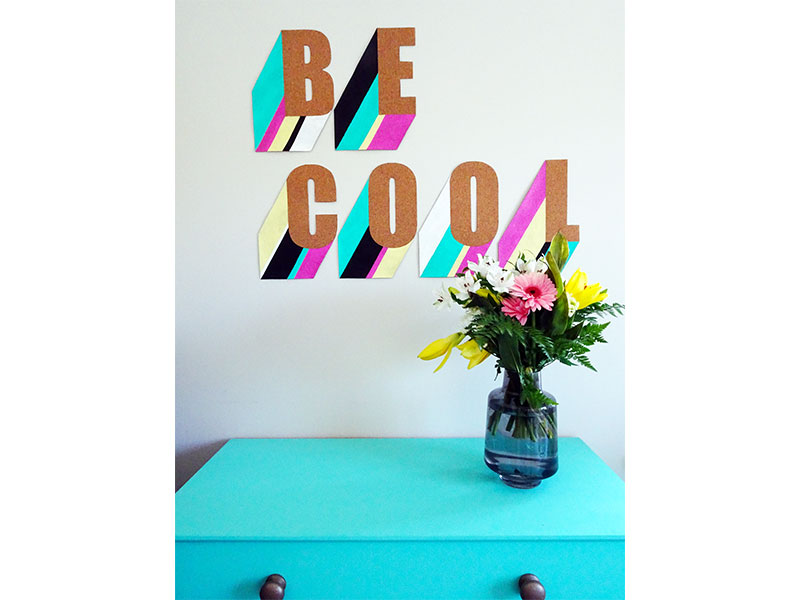 DIY cork word art
25 Mar 2020
For a unique wall art feature in your home, cork sheets and Resene testpots can make a fun set of words come to life. This word art DIY is ideal for walls, especially when it can be personalised to spell out a colourful message that is unique to your home. Plus, you can use it to tack up notes and reminders to keep you and your family organised.
You will need:
A packet of A4 craft cork sheets (Sarah's was purchased from Kmart)
Letter stencils (Sarah printed these out herself on paper)
Small artist paint brushes
High quality painter's masking tape
Pencil
Ruler
Scissors or craft knife
Resene testpots in your choice of colours – Sarah chose Resene White, Resene Nero, Resene Smitten, Resene Niagara and Resene Sweet Corn
Step 1 Choose your paint colours, decide on your word art and prepare your letter stencils. Sarah decided to spell out 'BE COOL' using bright colours and a retro font. She cut out her printed letters and traced around them onto the cork sheet. Sarah positioned the letters in the top right of the cork sheet so she could create a colourful shadow coming off them to the bottom left.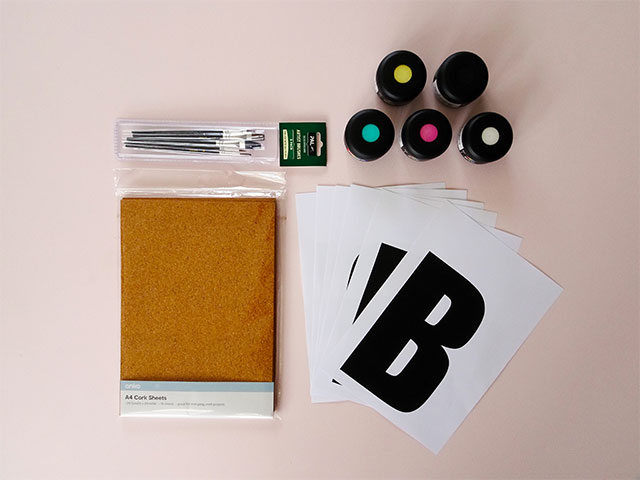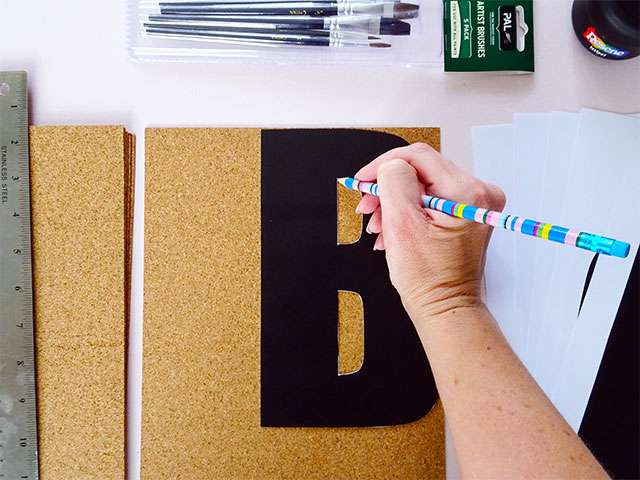 Step 2 Cut out each cork letter with the shadow shape intact. Sarah used scissors but you could use a craft knife if you have one.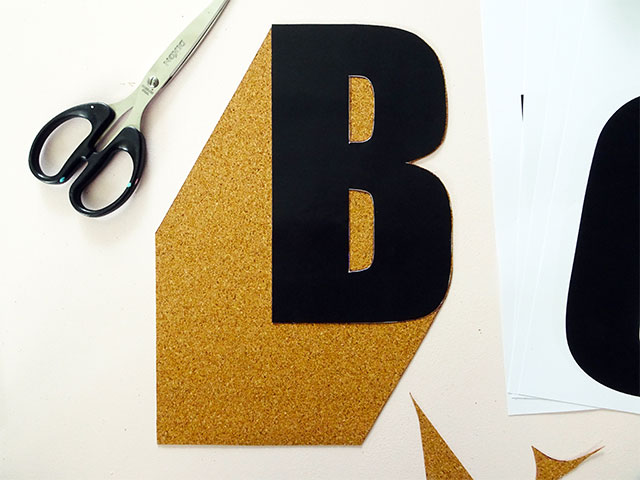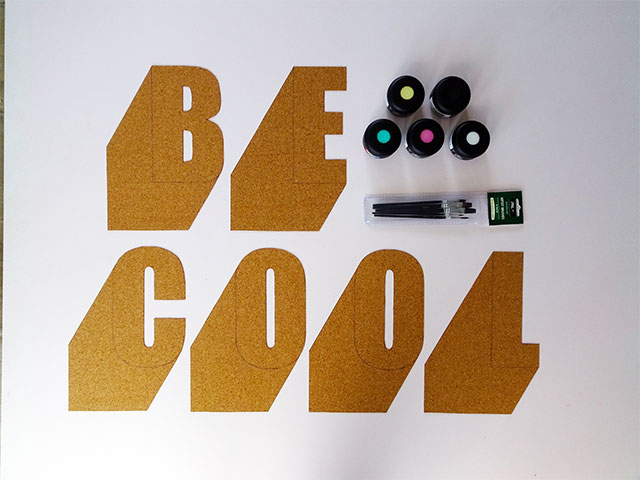 Step 3 Paint coloured stripes along the shadow area of the cork to create a 3-D lettering effect. Sarah used masking tape to get clean lines and applied one paint colour at a time. Once dry, pin or fix to a wall, or hang them from string and display them as bunting flags!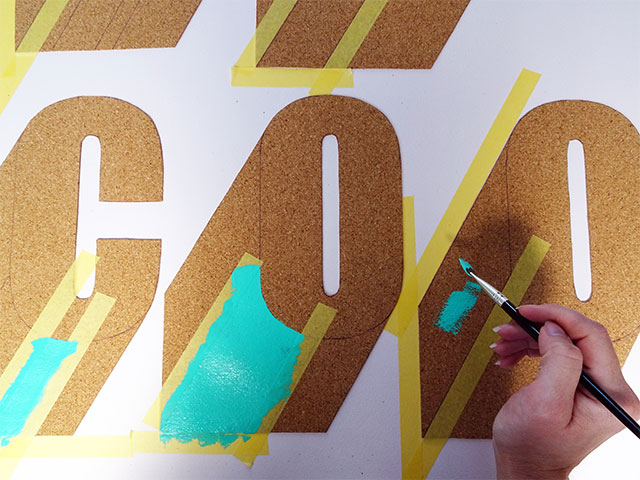 Top tips: Some cork sheets – especially thin ones – are very delicate, so be careful when cutting them. You could also make these letters out of a sturdy card or a different material if you preferred. If you have leftover accent Resene paint from painting your room, this could also be used for your letters to help them fit in with your room colour palette.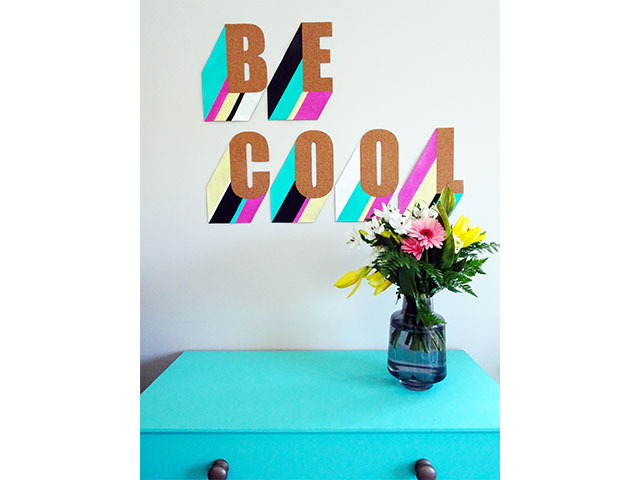 Sarah chose Resene White, Resene Nero, Resene Smitten, Resene Niagara and Resene Sweet Corn to create the above word art. Dresser in Resene Niagara.
project and images Sarah Herring