►
◄
latest
habitat tv
blog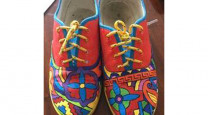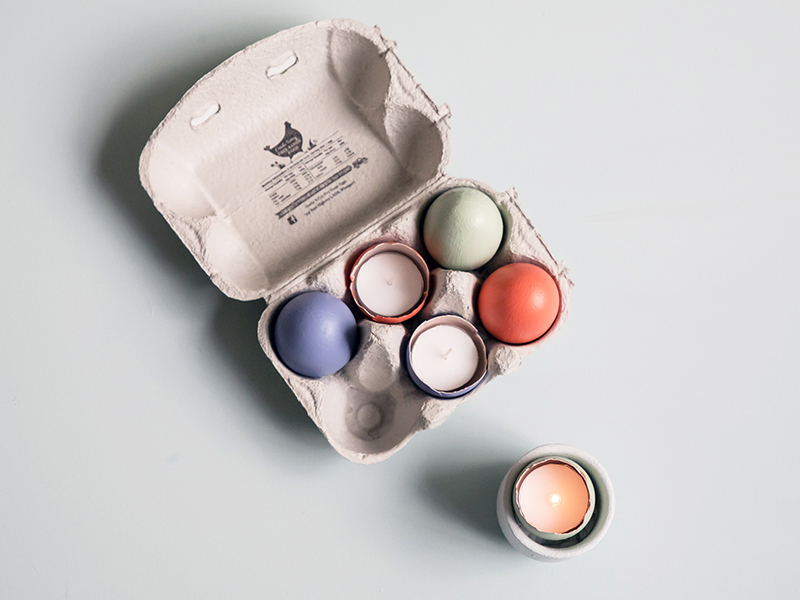 DIY eggshell tea light holders
08 Apr 2020
Add some colour and flair to your dining table this Easter with this quick and easy tea light holder DIY, which uses little more than eggs and a few testpots in your favourite Resene paint colours.
You will need:
Eggs
Ceramic 'egg carton' or individual egg stands
Sealable container
Paper towel
Tea light candles
Scissors
Testpot brush
Resene testpots in your choice of colours – we used Resene Norway, Resene Moody Blue and Resene Big Bang
Step 1 Empty your egg yolks and whites into your sealable container using the pin prick method as described here. Seal your container and store your egg yolks and whites in your refrigerator for up to 3 days to use in an omelette, cake or other favourite recipe.
Step 2 Using a Resene testpot brush, paint your eggs in your choice of colours – we used Resene Norway, Resene Moody Blue and Resene Big Bang. For best results, paint two coats and allow the first to dry to the touch before applying the second. To speed up the drying process, you may use a hair dryer on a heat-free setting. Allow your painted eggs to dry completely before moving on.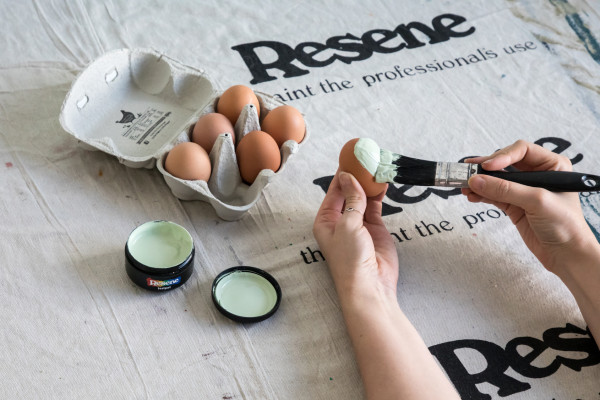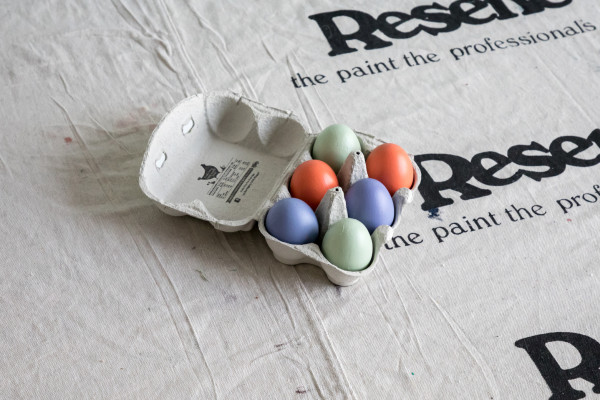 Step 3 Using a needle to get you started and then continuing with your fingertips, gently break open the top of your egg and break away the shell bit by bit until the hole is large enough to fit a tea light inside.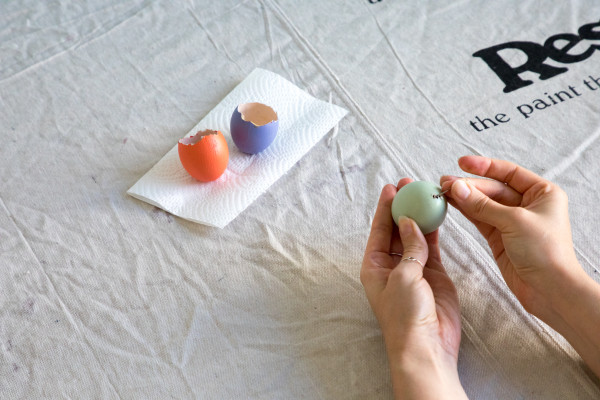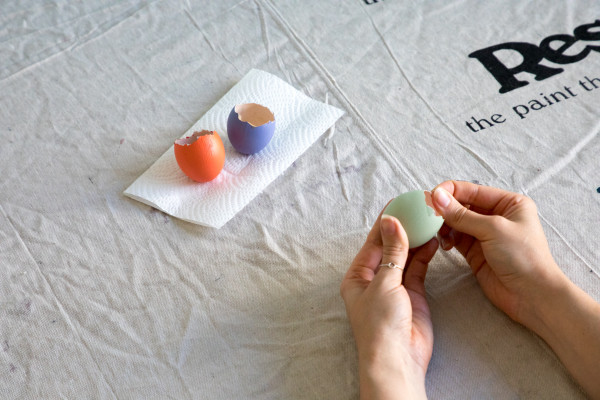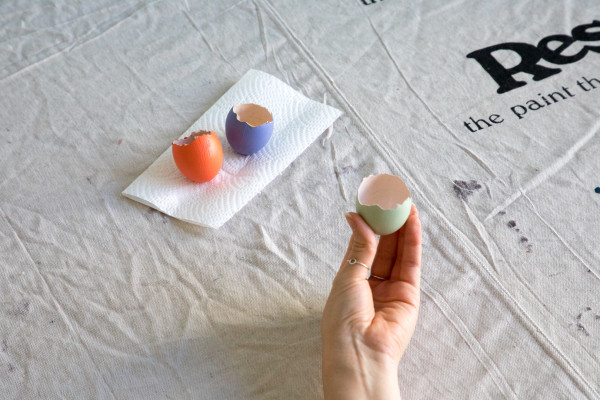 Step 4 With your tap on low pressure, gently rinse the inside of your shells. Place them aside on a paper towel and allow them to dry.
Step 4 Put each of your eggs in their individual egg holders or use a ceramic 'egg carton' to create a centrepiece with all your eggs together. Carefully place a tea light inside each egg. If the opening to your egg is very narrow, gently chip away until the opening is big enough to fit the tea light inside.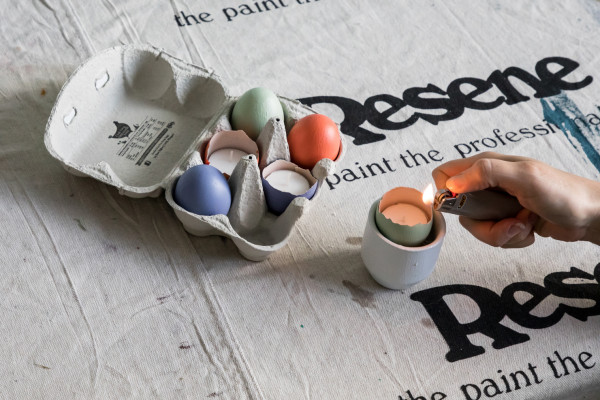 For safety reasons, do not light your tea lights when your eggs are in a paper, cardboard or other flammable carton – and never leave lit candles unattended, in close proximity to other flammable materials, such as window treatments, or where they can be accidentally knocked by pets or children.
Have you or your kids made any egg-cellent creations using Resene paint? Send some snaps to [email protected].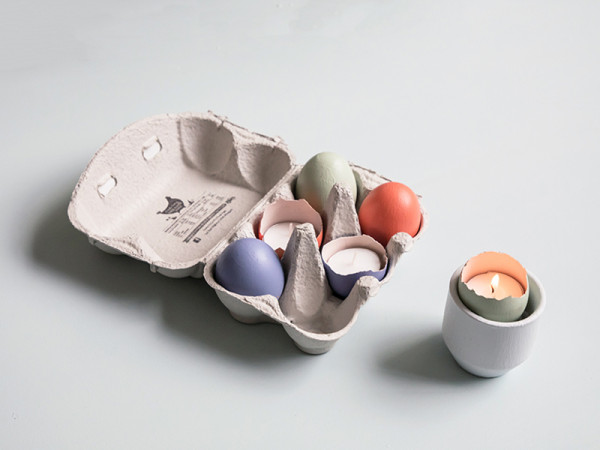 project and images Laura Lynn Johnston