►
◄
latest
habitat tv
blog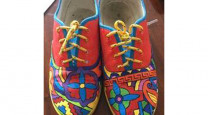 DIY Painted Coat Hanger Art
11 Jul 2019
Grab a few of your favourite Resene testpots and create some one-of-a-kind artwork that's sure to match your décor perfectly – and could not be simpler to hang!
You will need:
Step 1 Sand the coat hangers lightly with some sandpaper to prepare them for painting. If they are unable to be sanded, you can ready them for painting with a coat of Resene Waterborne Smooth Surface Sealer instead.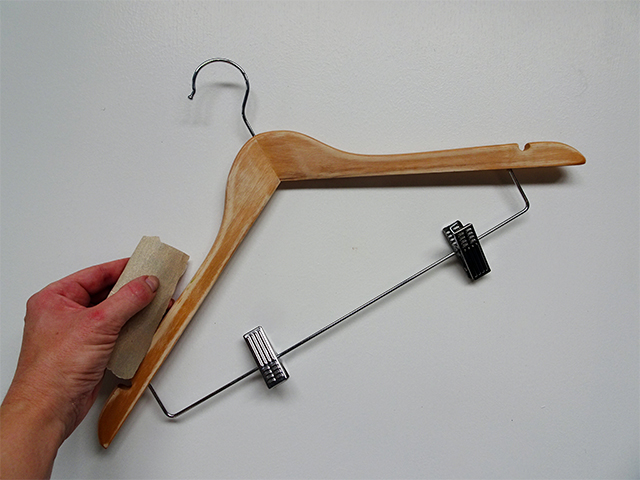 Step 2 Apply one coat of Resene Quick Dry primer undercoat to each coat hanger using a testpot brush. Leave the steel unpainted.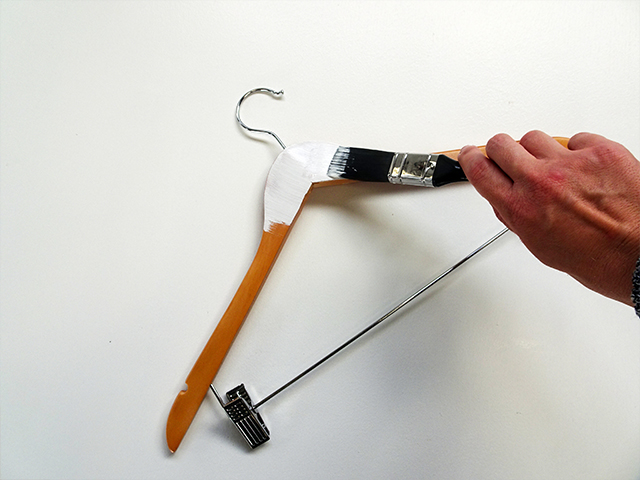 Step 3 Choose your colour scheme, focusing on four main colours, one for each hanger. Sarah chose a bright, bold combination of colours for this abstract art theme. Give each coat hanger two coats of colour using a testpot brush, or until you are happy with the coverage. Sarah used Resene Fast Forward, Resene Cosmos, Resene Indian Ink and Resene Big Bang.
Step 4 While your coat hangers are drying, use the same four colours to paint complementary abstract artworks that will hang from the finished coat hangers. Have fun applying different shapes and painting freehand! To add extra depth, Sarah added a few extra colours into the artworks. In addition to Sarah's original four paint colours, she added Resene Black White, Resene Onahau and Resene Sunbaked.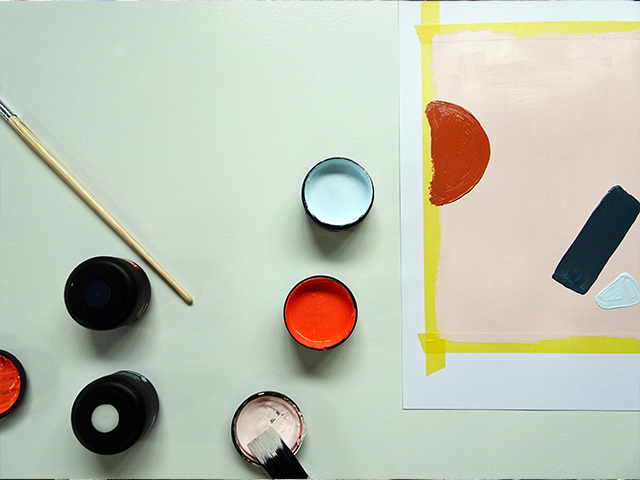 Step 5 Once your abstract paintings are complete, simply clip them to your coat hangers and hang to create an instant gallery wall! The best thing about these coat hangers and paintings is that you can hang them together or separately, swap them around, and change your art out with ease. Try using the coat hangers to hang your kids' artwork or favourite photos!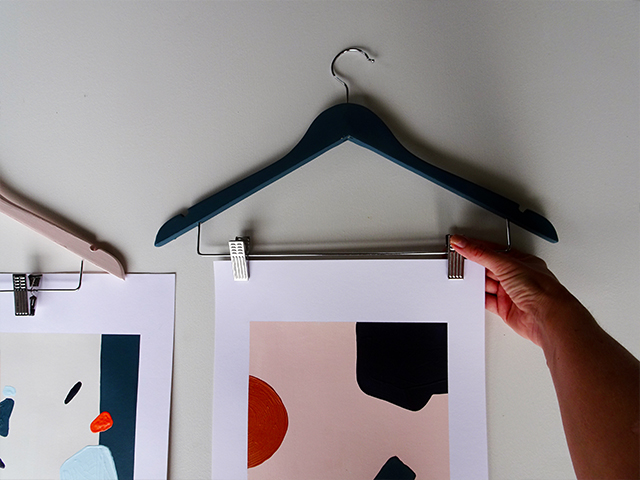 Top tip: For a more dazzling effect, use a Resene FX Metallic colour for your topcoats. The metallic finishes will shimmer in the light.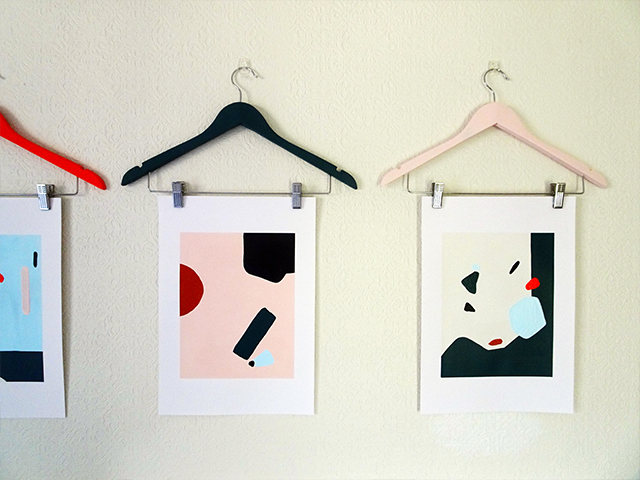 styling and images Sarah Herring