►
◄
latest
habitat tv
blog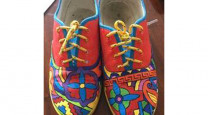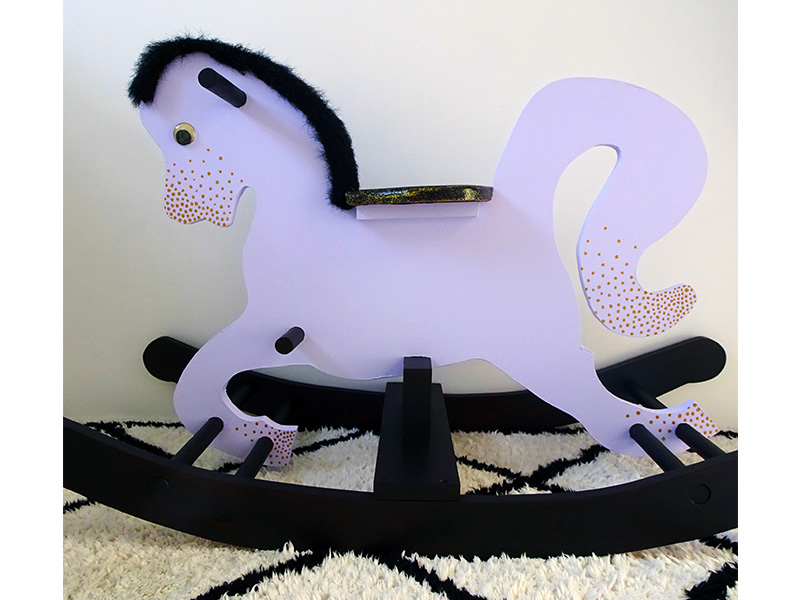 DIY rocking horse revival
23 May 2019
Take a classic rocking horse and modernise it with colours from the Resene KidzColour collection.
You will need:
Sandpaper
Resene testpot brush
Small artist or detail brushes
Old cloths (suitable for wiping excess stain)
Resene Quick Dry primer undercoat
Resene Colorwood testpot in your choice of colour (Sarah used Resene Dark Oak)
Resene KidzColour testpots in your choice of colour (Sarah used Resene Zappo and Resene Solid Gold)
Clear drying PVA glue
Gold glitter
Resene Aquaclear
Step 1 Before beginning work on a second-hand item like this (especially when it's a children's toy), it is important to check the structural integrity and look for any loose screws or parts that need repairing. Give it a good clean then a light sand by hand. Apply one coat of Resene Quick Dry primer undercoat to the body of the rocking horse, but make sure you have wiped away all of the sanding dust before applying any paint!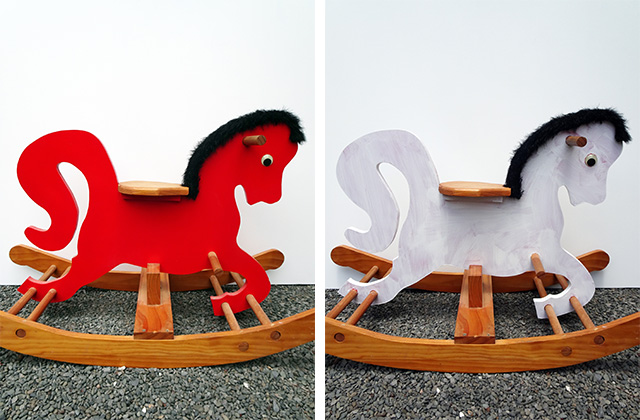 Step 2 Apply two coats of your chosen colour to the body of the rocking horse, allowing adequate time for drying between each coat. This rocking horse was originally red, which is a great classic colour, but Sarah decided to modernise it with two colours from the Resene KidzColour range – Resene Zappo and Resene Solid Gold.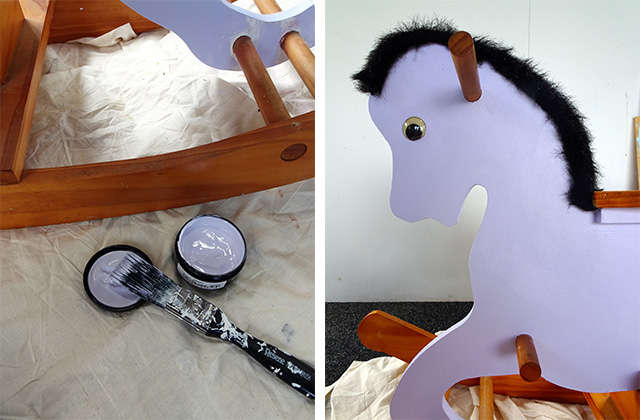 Step 3 Once the paint has dried, rejuvenate the wooden frame using Resene Colorwood stain. Apply the stain using a clean testpot brush and wipe off any excess with a clean cloth. Some areas may require a bit more product than others so continue until you get a nice, rich finish all over.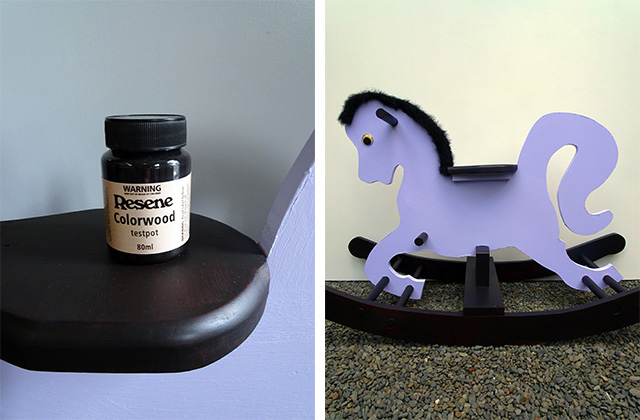 Step 4 For a fun paint effect, add a touch of Resene Solid Gold in a spotty pattern with a small paint brush. Dot gold spots in a cluster on the nose, tail and feet and taper them off to add a bit of sparkle.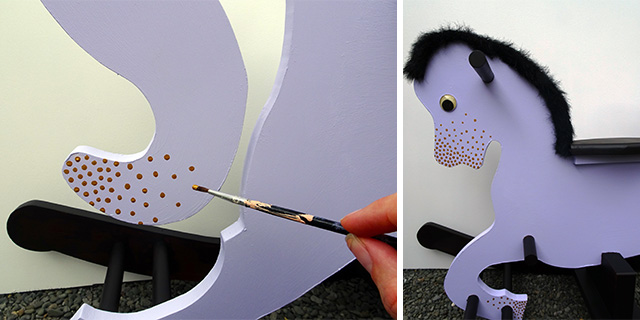 Step 5 To finish, and for a bit more sparkle (because you can never have too much), Sarah mixed a small amount of Resene Aquaclear with gold craft glitter and painted it onto the seat of the rocking horse. Stirring the glitter into the Resene Aquaclear – a protective finish for stained timbers – gives a really fun galaxy effect after it dries. Apply two glitter-free coats to the rest of the stained timber to help protect the finish.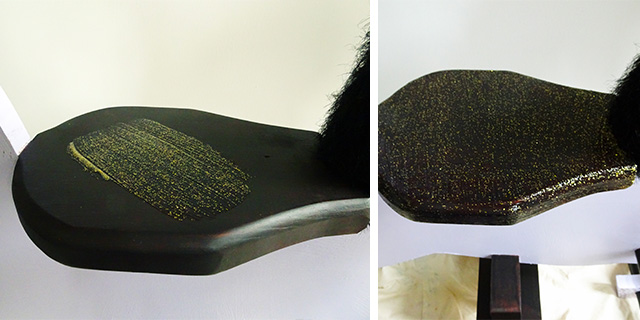 top tip: For something a little different, turn your rocking horse into a zebra by painting it with black and white stripes, using Resene Nero and Resene Alabaster, or turn it into a unicorn by adding a soft rainbow horn.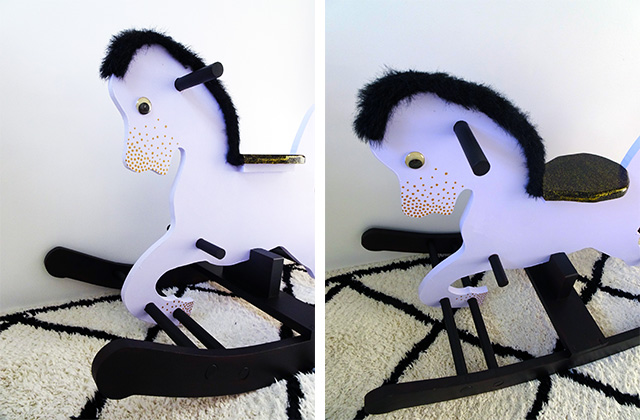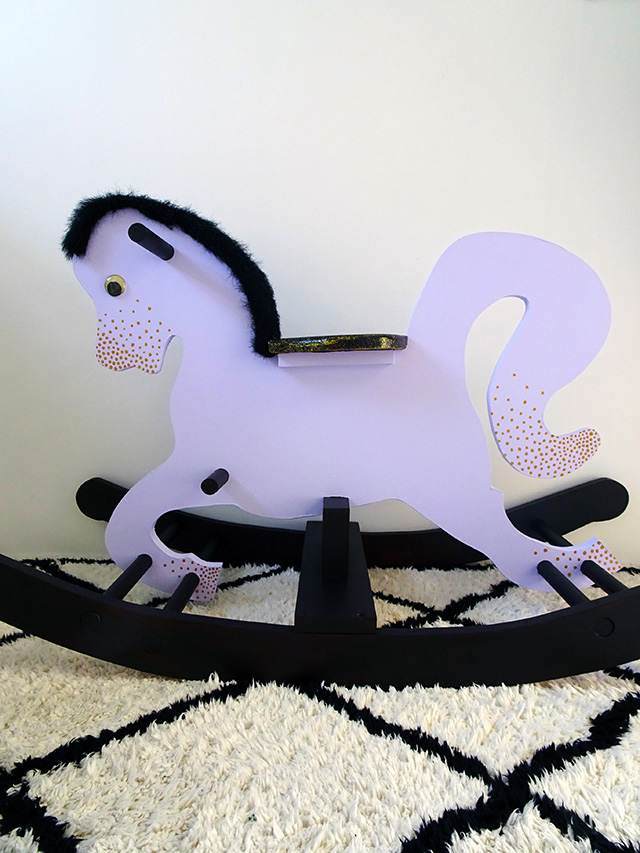 This DIY is brought to you by Upcycling for Good, a collaboration between Resene and The Salvation Army family stores. The project asks keen DIYers to upcycle second-hand items using Resene paint – look out for this regular feature on Habitat by Resene.