►
◄
latest
habitat tv
blog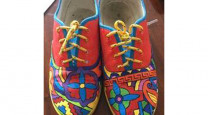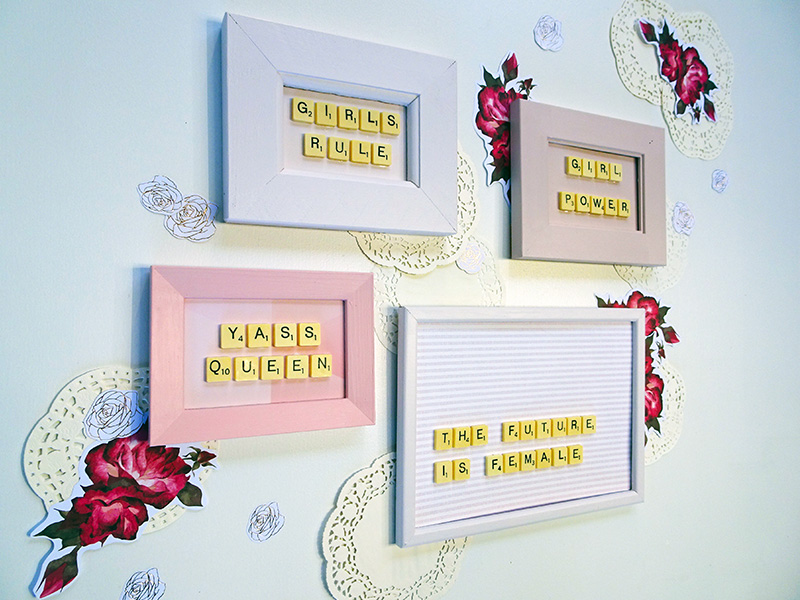 DIY Scrabble tile picture frames
07 May 2019
Repurpose picture frames and a handful of Scrabble tiles from an old or incomplete set to create cute and colourful word art.
You will need:
Old/incomplete set of Scrabble tiles
Wooden photo frames
Testpot brushes
A small piece of sandpaper
Scissors
Ruler
Clear-drying strong hold glue or hot glue gun
Resene Quick Dry waterborne primer undercoat
Resene testpots in colours of your choosing (Sarah used Resene Paper Doll, Resene Soothe and Resene Ebb)
Resene wallpaper samples in your choice of designs (Sarah used Resene Wallpaper Collection 219281 and Resene Wallpaper Collection LL-03-05-8)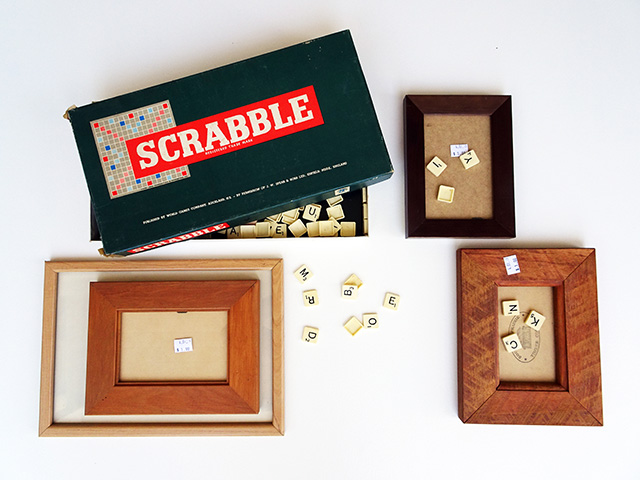 Step 1 Take your frames apart and carefully discard the glass. You could save the glass and use for a separate project if you wish. Give the frames a light sand and then apply one coat of Resene Quick Dry primer to both the frames and the backing boards. Leave to dry.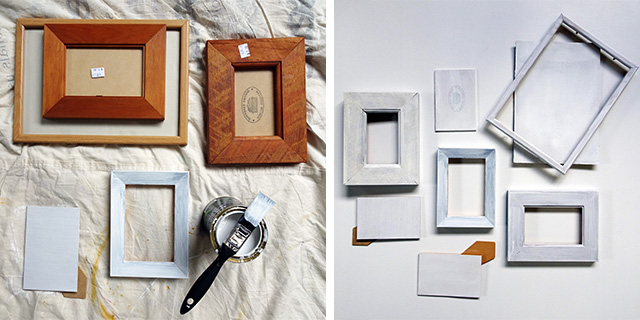 Step 2 Paint the frames and the backing boards with Resene testpots of your choice. Sarah used three shades of pink - Resene Paper Doll, Resene Soothe and Resene Ebb. Apply at least two coats of each colour using a testpot brush, waiting for each coat to dry completely before adding another.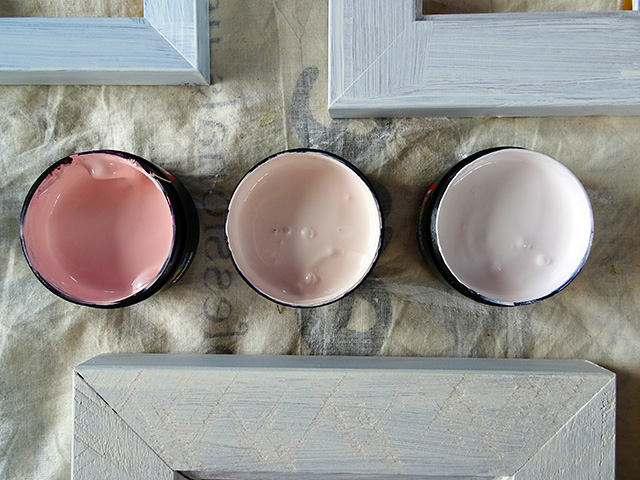 Step 3 To add extra texture and depth to your frame art, add complementary wallpaper swatches. You can order wallpaper samples and cut lengths of wallpapers at Resene ColorShops. Sarah chose two frames that would best suit the wallpapers and trimmed and glued wallpaper pieces to fit onto each backing board. Alternatively, you might like to cut shapes from the wallpaper, or just glue over part of the backing board to leave some of the paint colour showing. Wait for the glue to dry before returning the backing boards to their frames.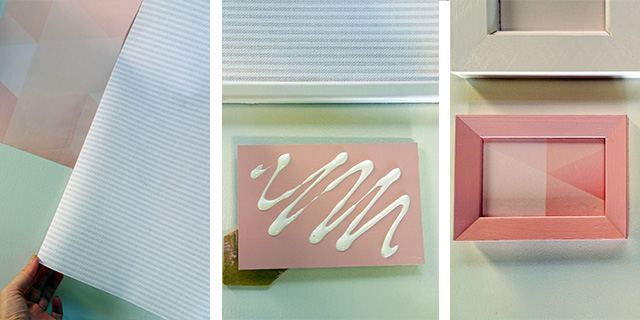 Step 4 While the glue is drying, you can select your Scrabble tile phrases. Sarah chose a bunch of empowering slogans that would look cute on a little girl's wall, but you could choose anything you like: famous quotes, funny words, popular slang, names of family members… so long as you have enough Scrabble tiles to spell them, of course!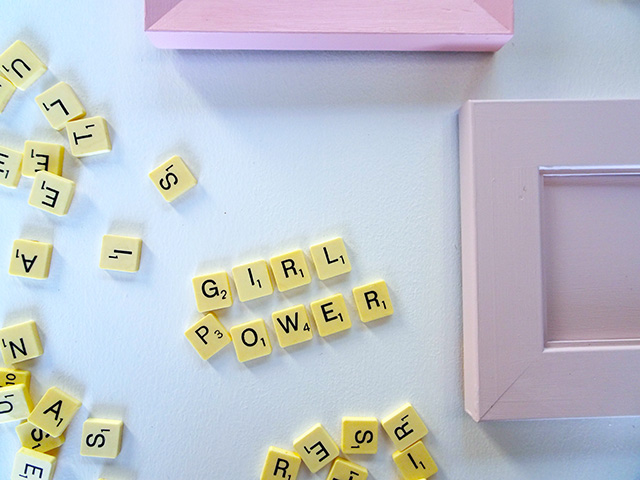 Step 5 Measure and position your tiles within their frames and adhere them to the backing boards using clear-drying glue – the stronger the better for holding the tiles on – or a hot glue gun. Make sure you wait until the glue has dried completely before hanging your frames.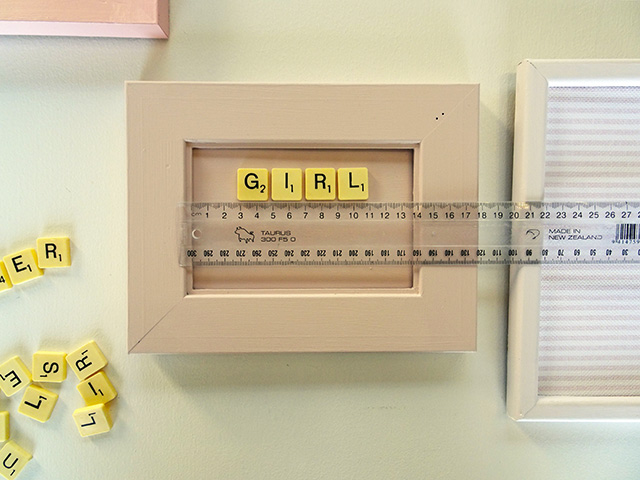 top tip: For something a little different, paint the edges of your Scrabble tiles in a coat of Resene White followed by two coats of Resene FX Nightlight for a subtle glow-in-the-dark effect at night.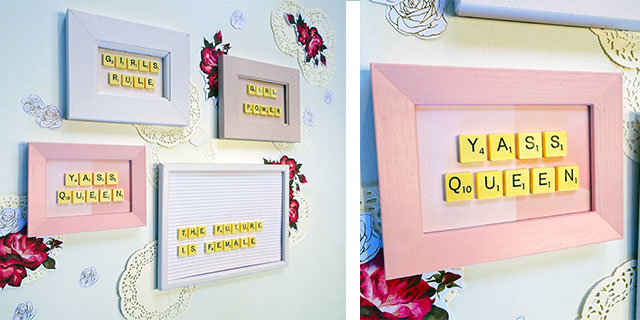 project and images Sarah Herring
These DIYs are brought to you by Upcycling for Good, a collaboration between Resene and The Salvation Army family stores. The project asks keen DIYers to upcycle second-hand items using Resene paint – look out for this regular feature on Habitat by Resene.