►
◄
latest
habitat tv
blog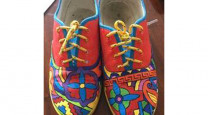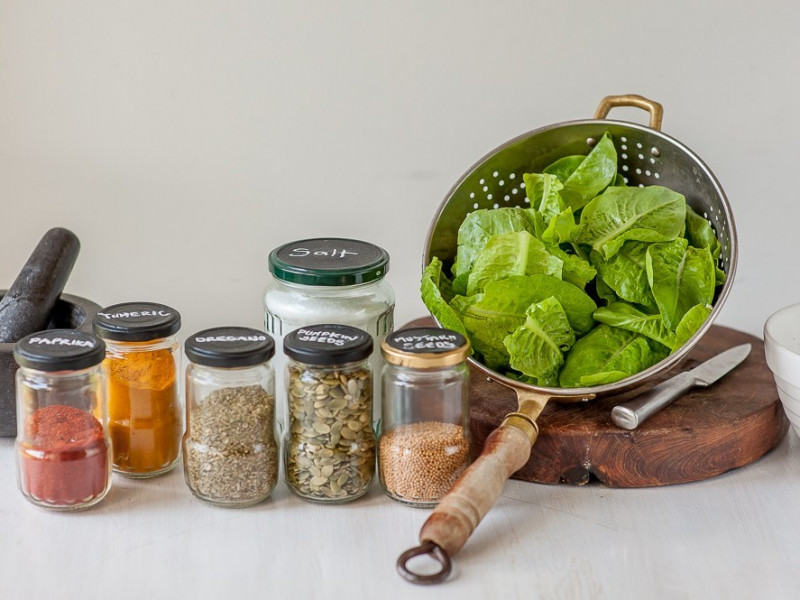 DIY spice containers for a plastic-free pantry
01 Jul 2020
Glass jars are washable, inert, non-absorbent and see-through – making them perfect for storing food. Use waterborne Resene FX Blackboard Paint to turn upcycled jars into handy reusable storage vessels.
You can collect jars that are the same size, or use an assortment of different sizes. To remove any remaining sticky bits from labels from the jars, mix together equal amounts of baking soda and cooking oil. Rub on and leave for 30 minutes and then scrub off with steel wool, then rinse well to ensure all residue is removed.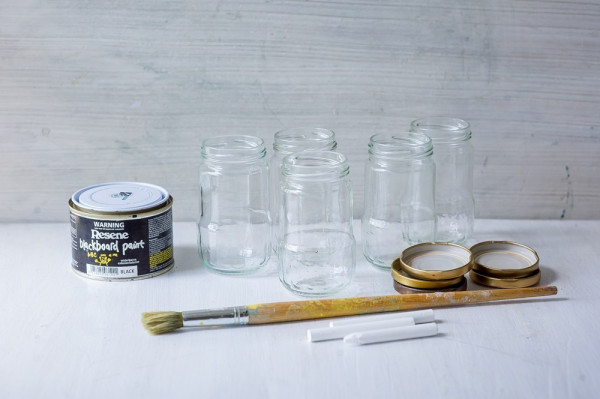 You will need
Clean jars with sealable lids and the labels soaked off
Resene testpot paintbrush
Medium grit sandpaper
Chalk
Sharp knife
Resene FX Blackboard Paint
Step 1 Use the sandpaper to give the jar lid a light scuffing to help the paint adhere better. Then, wipe the lid with a clean, dry cloth to remove any dust.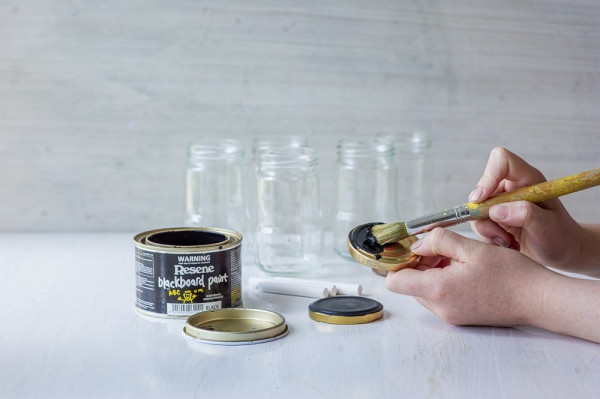 Step 2 Apply 1-2 even coats of Resene FX Blackboard Paint. Allow it to dry completely between coats. To speed up the drying process, you can use a hair dryer on a low heat setting.
Step 3 Sharpen one end of a stick of chalk with a knife then use it to label each lid. Use a soft cloth to remove chalk residue, and use a damp cloth to wipe it clean should you choose to fill your jar with something new.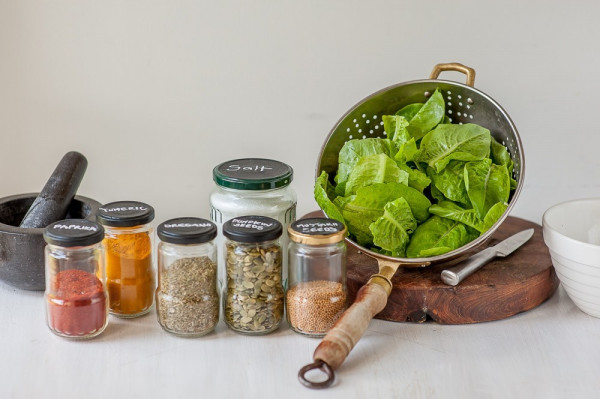 Use Resene FX Blackboard Paint to make labelling your spice jars simple and stylish.
Four reasons to store food in glass
Glass is non-porous. Unlike plastic, glass's chemically inert surface does not absorb dyes or colours. You can store strong or colourful spices and it will not stain the glass or transfer any flavour to it. Plus, the non-porous surface of glass is more hygienic and can be washed at high temperatures.
Upcycling glass is good for the planet. Reusing hard-wearing glass jars again and again rather than buying more plastic helps to reduce
Glass is practical. Storing ingredients in transparent glass means you can see at a glance what is in the jar. This is handy before shopping to quickly see what you need to top up.
Glass looks great. Glass has a timeless look and adds a touch of classic style to any kitchen pantry.
For more conscious-living style tips, visit good magazine's website.
project, images and styling Sarah Heering