►
◄
latest
habitat tv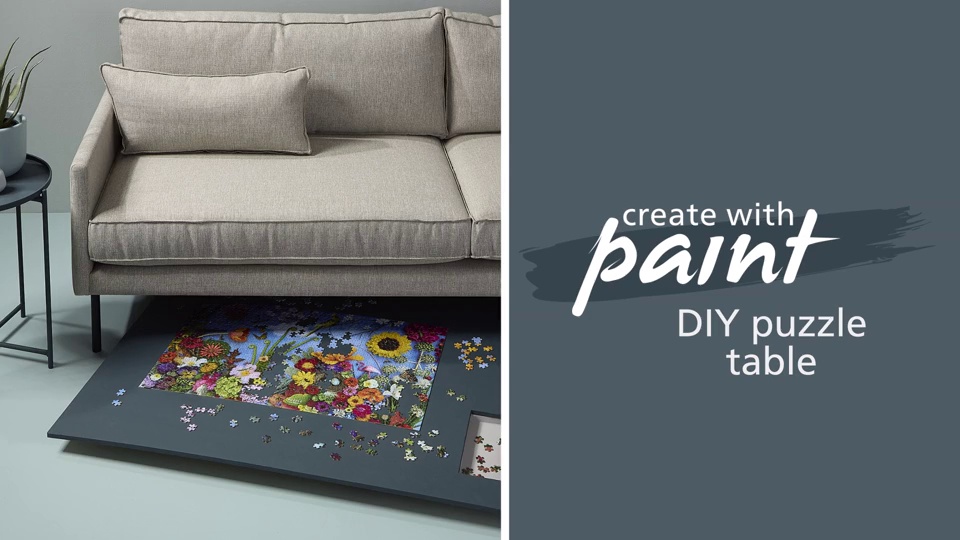 blog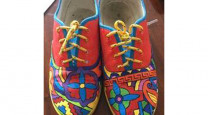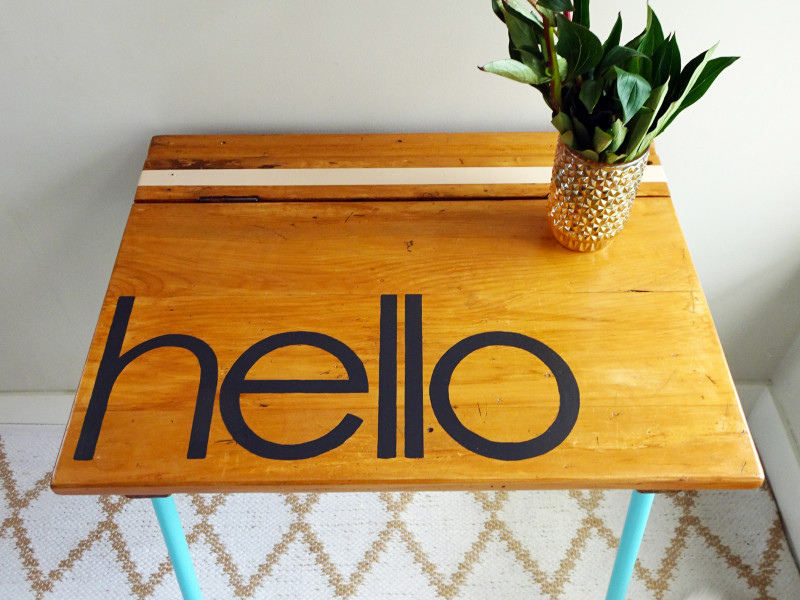 DIY: Turn an old school desk into a stylish side table or hallway feature.
04 Feb 2021
Turn an old school desk into a stylish side table or hallway feature.
Back in school you were probably too hard at work (or too naughty) to notice that many old desks are made of beautiful native timber. Get a lesson in upcycling to say hello to a new feature table.
You will need: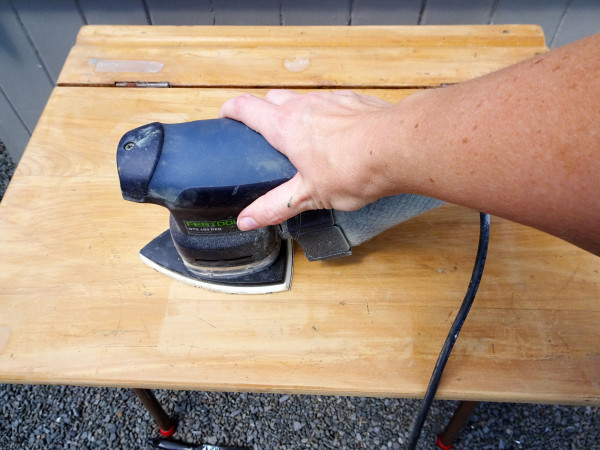 Step 1
Remove any stickers that may be on your desk, then sand. Sarah used an electric sander but sanding by hand with sandpaper would work just as well. Leave the surface a little rough to retain the age and character of the desk as much as possible.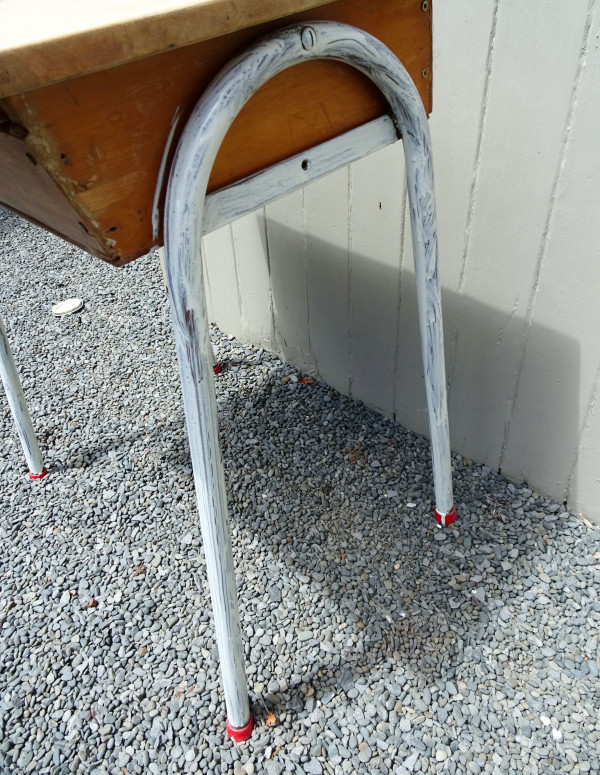 Step 2
Prime the desk legs for painting. Because the legs were smooth Sarah applied one coat of Resene Waterborne Smooth Surface Sealer. If your desk legs are pitted apply Resene Quick Dry.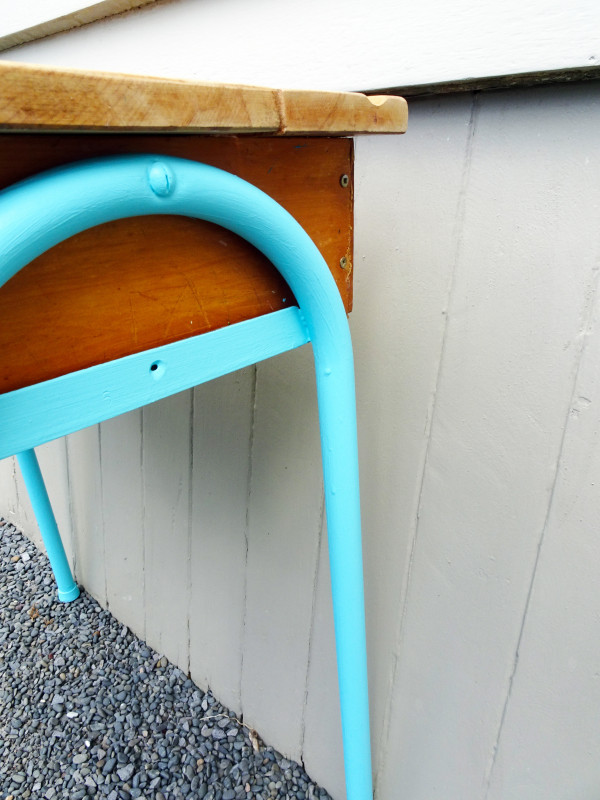 Step 3
Once the Resene Waterborne Smooth Surface Sealer is completely dry, apply two coats of your chosen colour to the desk legs. Sarah used Resene Yes Please which pops against the old wooden desktop.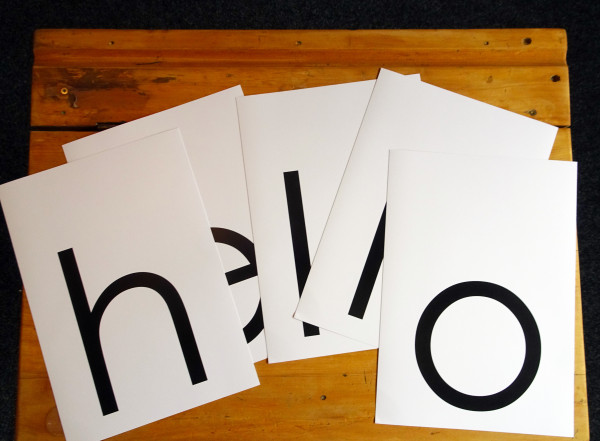 Step 4
Paint a fun motif on the desktop to modernise it without losing the charm of the old timber. Print out letters onto thick card and use a craft knife to carefully cut them out and make stencils or if you are confident you could paint your letters freehand!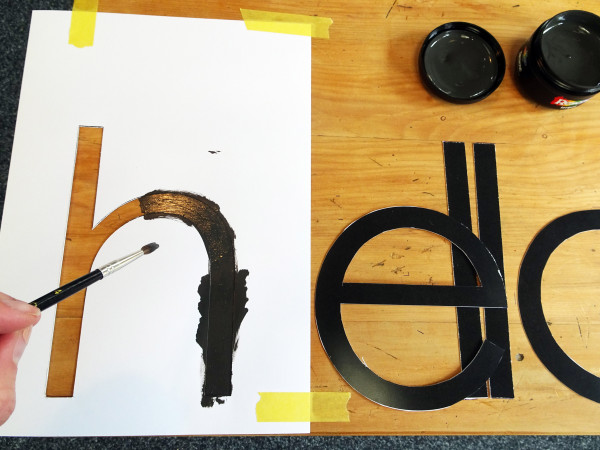 Step 5
Paint each letter to spell out the word 'hello' on the tabletop using Resene Porter and a detail brush. Apply two coats allowing dry time in between.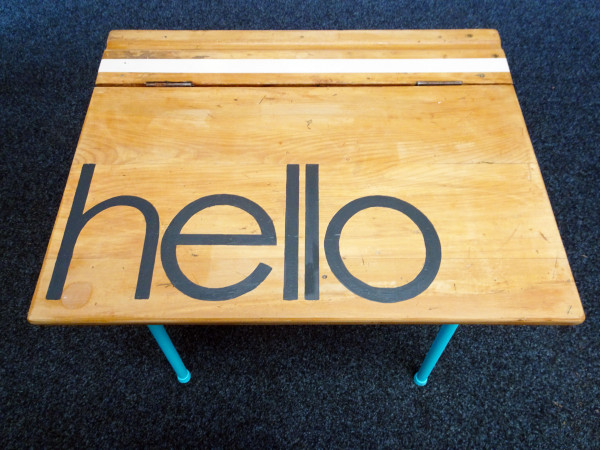 Step 6
Add a simple strip of colour to the tabletop in Resene Shabby Chic and give the desk a gloss finish by applying three coats of Resene Aquaclear. Now style your desk with flowers and books, hang a cute mirror above it and make a feature of it in your hallway or living space!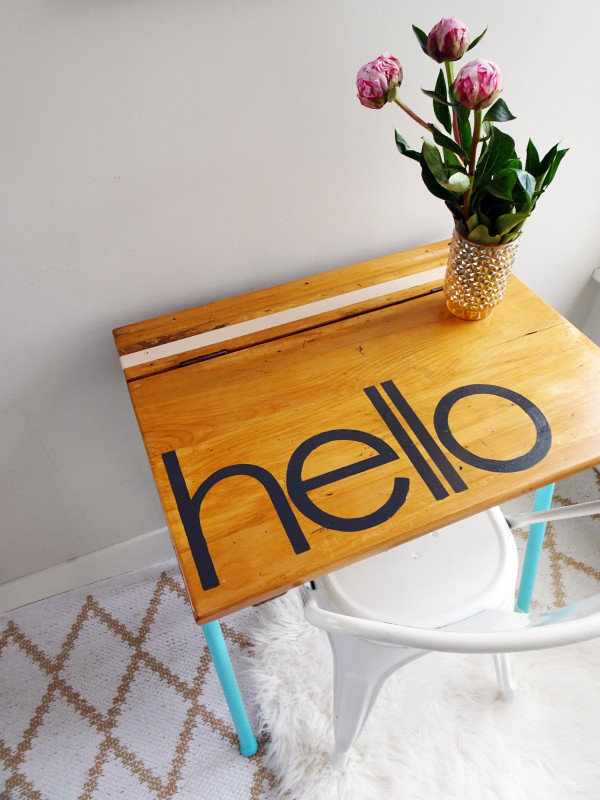 Top tip: Upcycled industrial items like this work really well alongside modern furnishings to give your home an eclectic style. A piece like this is also a great way to introduce pops of colour that you might not be brave enough to attempt on a larger scale.
images and project Sarah Herring.