►
◄
latest
habitat tv
blog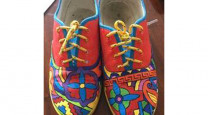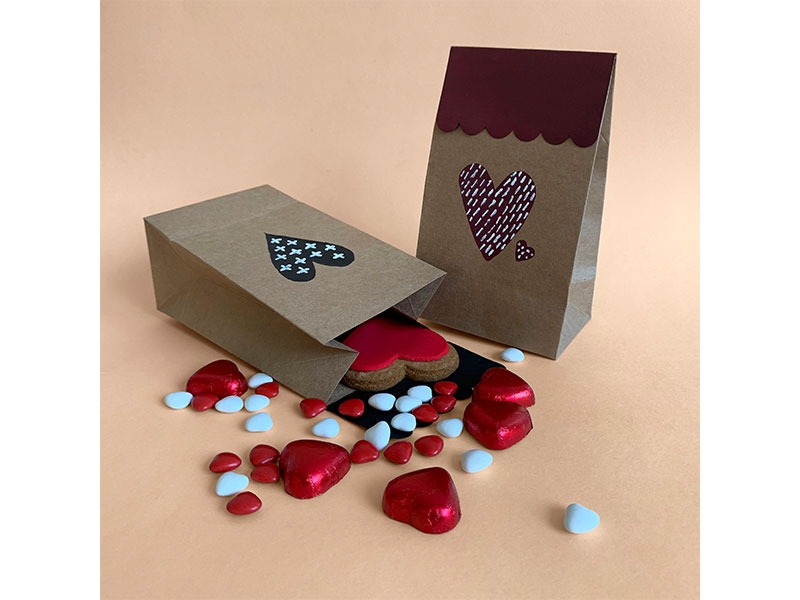 DIY Valentine's Sweet Treat Bags
12 Feb 2019
Create your own simple stamps to use on these easy-to-make treat bags. This project is ideal for kids – when they're done, they can fill the bags with sweets to share with their friends.
You will need:
Fine tip felt pen
Scrap craft foam
Scrap corrugated cardboard
Double-sided tape
Scissors
Small, flat artist's brush
Small round artist's brush (for painting details)
Craft paper treat bags
Resene testpots (we used Resene Smoulder, Resene Rice Cake and Resene Noir)

Step 1: With a fine tip felt pen, draw some heart shapes on scrap pieces of craft foam and cut them out with scissors.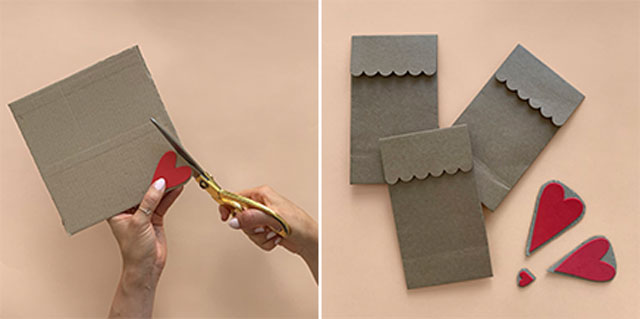 Step 2: Using double-sided tape, stick the foam hearts to the scrap corrugated cardboard. Cut around the heart shape, leaving a little cardboard around the edge.

Step 3: Paint a thin layer of the base colour onto the foam heart. We used Resene Smoulder for the red heart and Resene Noir for the black one. For the best heart impression, cover the foam as evenly as possible and try not to get any paint on the side edges of the foam or on the cardboard.
Step 4: Just as you would with a normal stamp, press the painted side down onto your craft bag with firm, even pressure and then carefully peel it off. If you don't get an even impression, use your flat artist's brush to fill it in with a little more paint or leave it the way it is for a more handcrafted look. Let the impression dry completely; you can use a hairdryer to speed up the drying.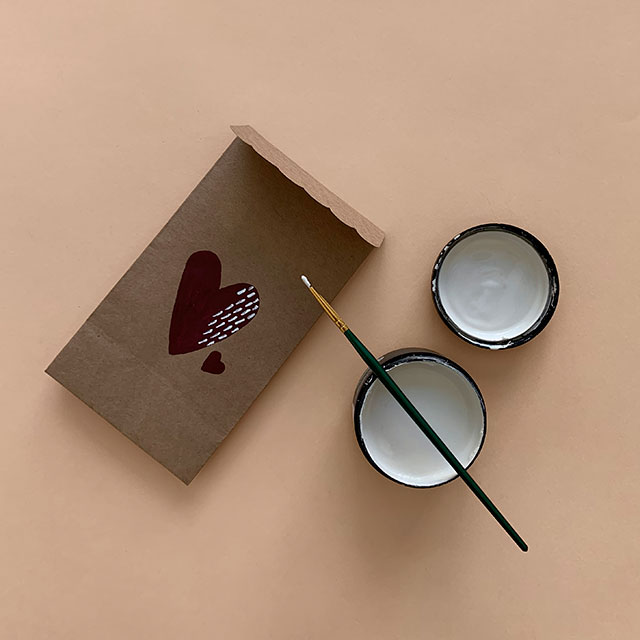 Step 5: Using the small round artist's brush, paint details onto the stamp impression using a contrasting colour. We chose to paint line patterns in Resene Rice Cake, but you can paint faces, stripes, dots, names or anything else you'd like on to your hearts. Our craft paper bags – which we found at Look Sharp Store (www.looksharpstore.co.nz) – had a cute scalloped edge. To get the same look, you could make a scalloped edge on plain paper bags using fancy craft scissors or punches. We painted our scalloped edge by using low-tack masking tape to mask out a straight line where the bag folds over.
Let the bags dry completely before using, then fill them with your favourite sweet treats – we found these at Smith & Caughey's.