►
◄
latest
habitat tv
blog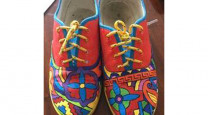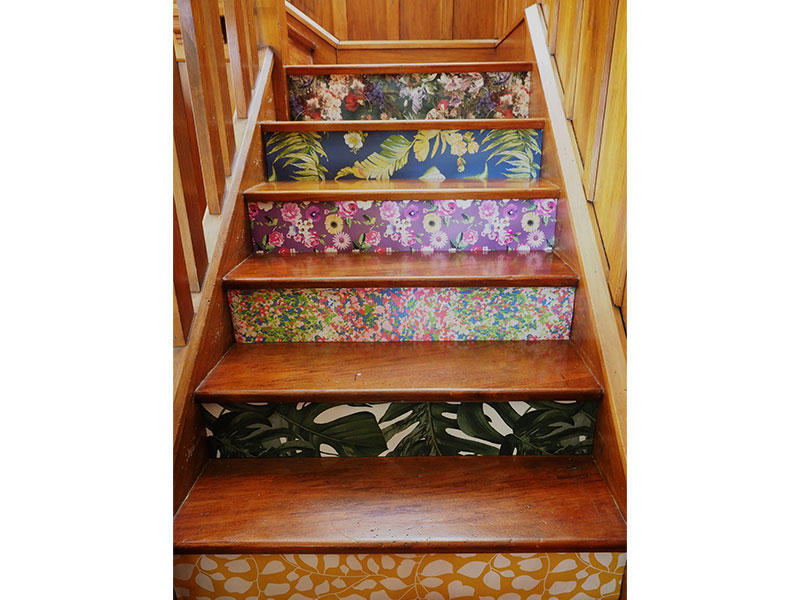 DIY wallpapered stairs
04 Mar 2020
If your staircase is looking a little tired, give it a new lease on life with this DIY wallpapered project. Whether you choose one particular design that takes your fancy or several, this will add a little interest without overpowering the overall look of your staircase. Resene stocks a huge range of patterns and colours to suit every type of home. Visit your nearest Resene ColorShop to view the full wallpaper collection.
You will need:
Wallpaper, 1m cut length pieces - Fleur used a different one for each stair. Tip: When you first get your wallpapers, roll them up the opposite way, secure them with a rubber band and leave them for a day or so. This will help them to flatten out and they will be much easier to work with.
Measuring tape
Pencil
Ruler
Scissors
PVA glue
Step 1 Measure the width and height of your stair risers with a tape measure.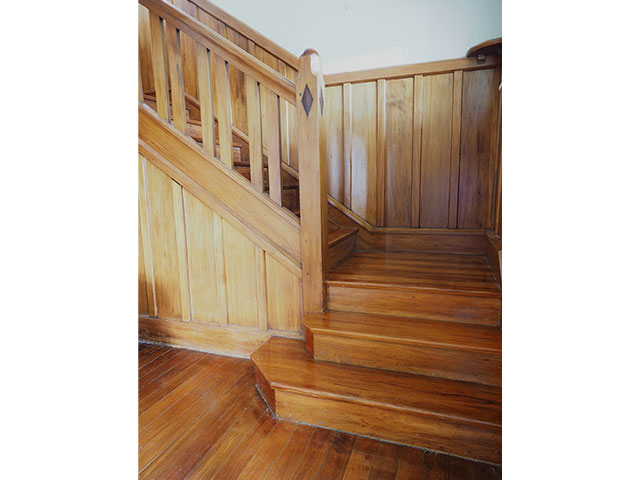 Step 2 Using a pencil and ruler, mark the measurements out on the back of the wallpaper and use scissors to cut the wallpaper out. Fleur selected wallpaper samples that had a print that would look good side on/hung horizontally. This meant that she could cut the paper lengthways and therefore had fewer joins than if she had cut it across the width of the paper, as the stairs were wider than the width of wallpaper.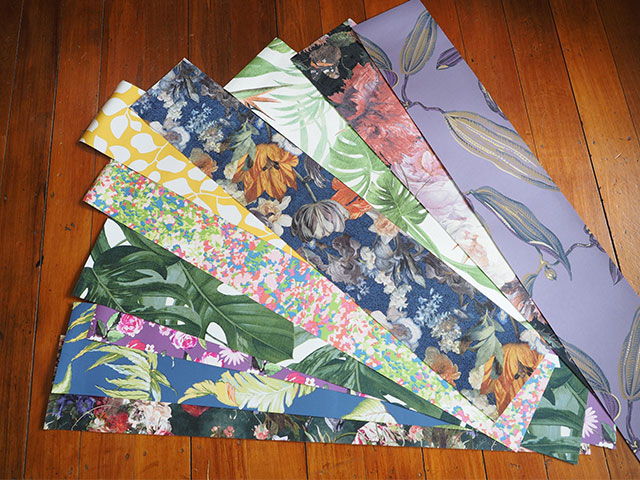 Step 3 Using PVA glue, run a bead of glue around the edge of the paper and smear this out with your finger.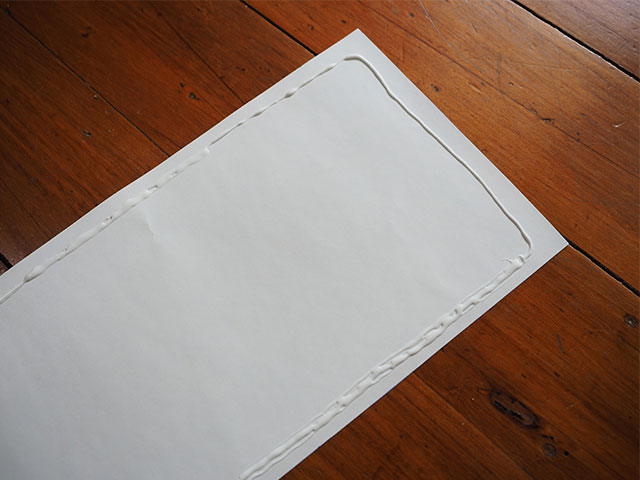 Step 4 Glue into place on each of the stair risers.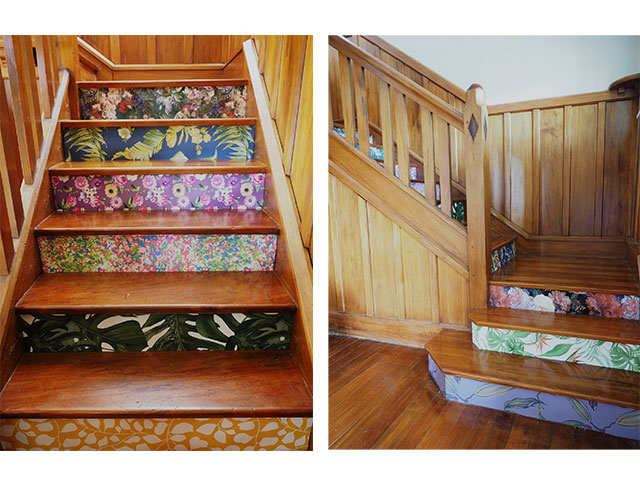 Finished wallpapered stairs with wall colour in Resene Eighth Tea. Wallpaper (from bottom to top) in; Resene Wallpaper Collection 525755, Resene Wallpaper Collection 529029, Resene Wallpaper Collection E358000, Resene Wallpaper Collection E358012, Resene Wallpaper Collection Smi169816705, Resene Wallpaper Collection 365T9-3, Resene Wallpaper Collection GP5908, Resene Wallpaper Collection G8851, Resene Wallpaper Collection AT7094 and Resene Wallpaper Collection 605662.
project and images Fleur Thorpe