►
◄
latest
habitat tv
blog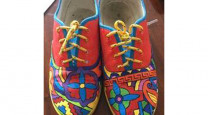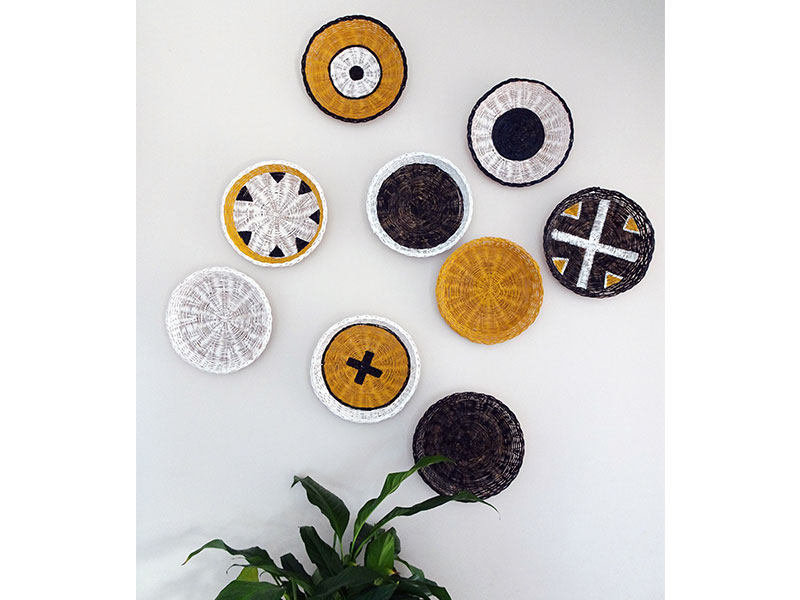 DIY woven tray wall art
24 Apr 2019
Put your own spin on a current wall art trend by painting designs onto woven plates.
You will need:
Decorative woven cane trays or plates (Sarah found hers at the Salvation Army store, you could also decorate new ones)
Assorted small paint brushes
Resene testpots of your choice (Sarah used Resene Aloha, Resene All Black and Resene Rice Cake)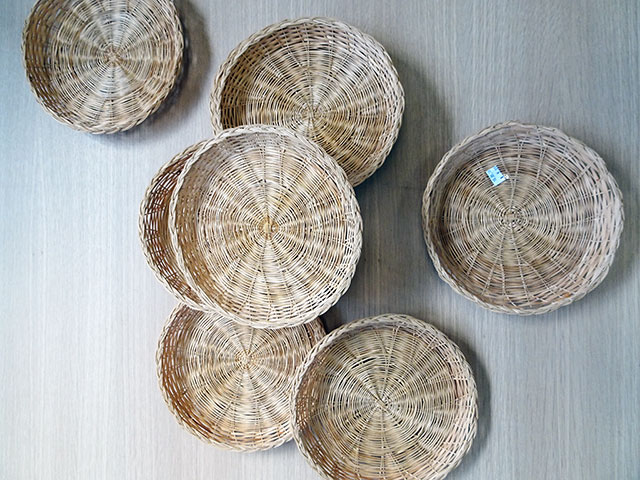 Step 1 Before painting, check that your chosen items do not require any cleaning or repairs. These woven plates were in great condition so didn't require any preparation. Choose your three main colours to work with. Sarah chose Resene testpots in Resene Aloha, Resene All Black and Resene Rice Cake to complement each other and suit the tribal-style designs she had in mind. Sarah painted three plates in each colour, and applied the paint quite roughly so some of the original cane texture could be seen.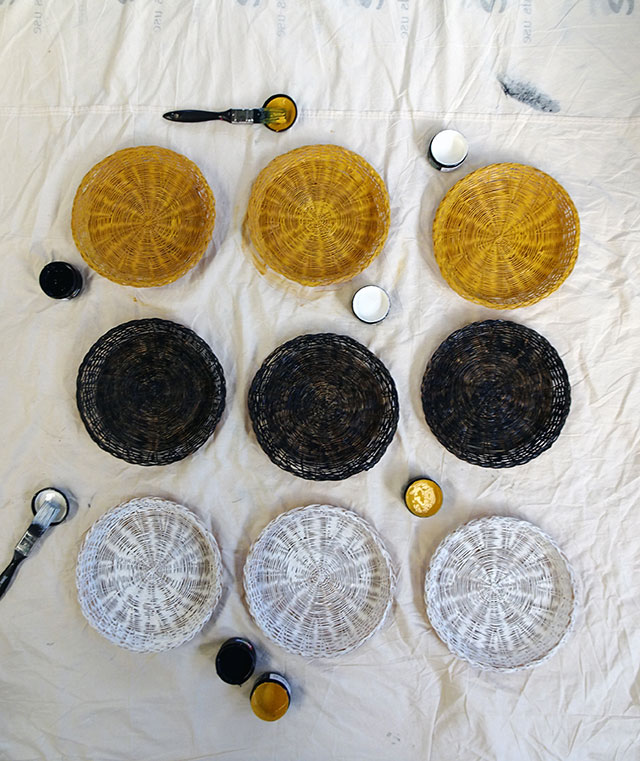 Step 2 Once the base is dry, think about what kind of designs you might like to paint on your items. Sarah painted her plates in a mixture of simple designs, busy tribal style patterns, and then left a few plain with just the block colour on them. The idea is to be able to hang them all up together or to interchange them, so it's a good idea to mix up simple and busy paint patterns.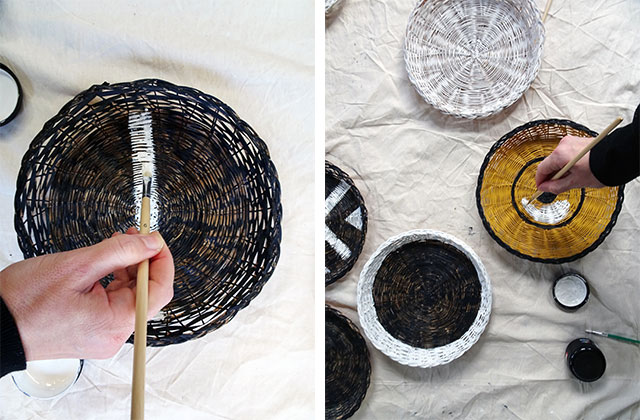 Step 3 Apply your designs using small detail brushes. Take a look online for inspiration if you are not confident coming up with designs from scratch. Make sure you wait until each colour/coat is completely dry before starting the next.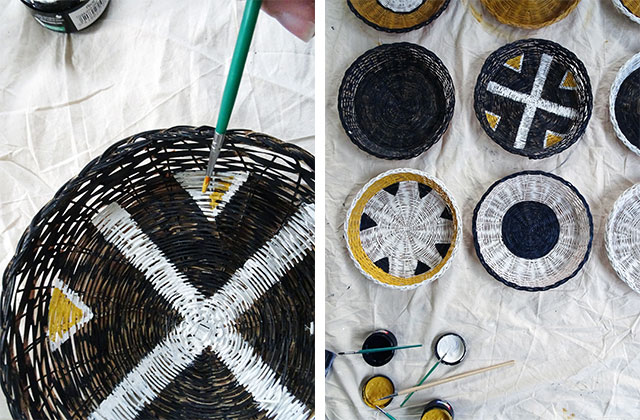 Step 4 Once all the plates are finished, have fun arranging them in different ways on your wall! You might like to display them all together in straight lines or scatter them in a random way. You don't even have to hang them all at once. You could mix and match and feature them all over your house! This kind of art is such a fun and easy way to enjoy a decorative trend temporarily and change up your styling with minimal cost.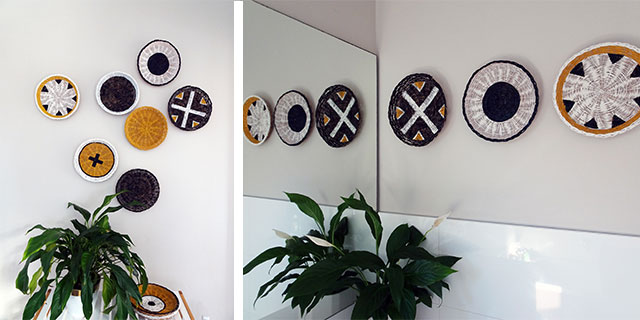 top tip: If you have children or grandchildren, let them join in the fun choosing Resene testpot colours and helping with the painting.
This DIY is brought to you by Upcycling for Good, a collaboration between Resene and The Salvation Army family stores. The project asks keen DIYers to upcycle second-hand items using Resene paint – look out for this regular feature on Habitat by Resene.