►
◄
latest
habitat tv
blog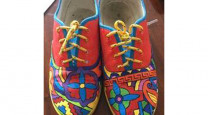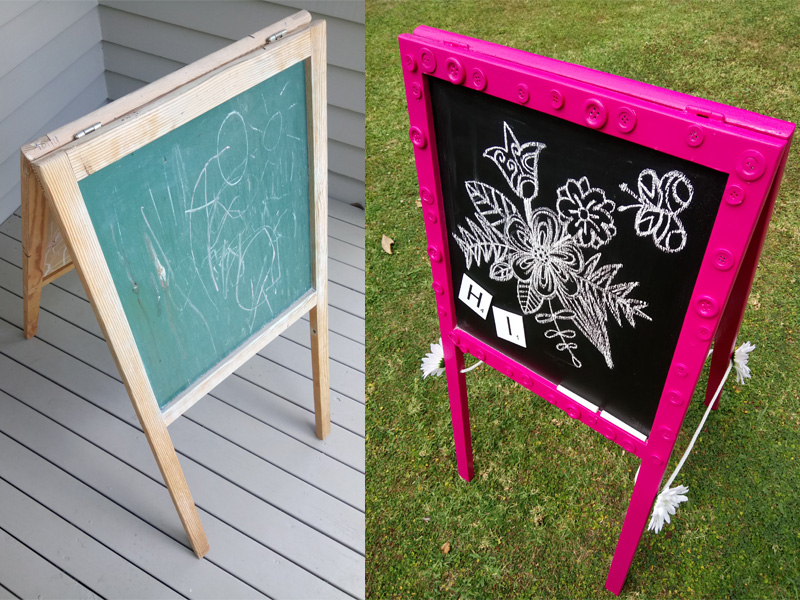 Easy upcycle: a kid's easel
15 Mar 2017
Why settle for a scruffy old blackboard easel when you can have this bright, cheery version, decked out in Resene Colour Me Pink? It's part of the Upcycling For Good Project, a collaboration between Resene and The Salvation Army family stores, asking keen DIYers to upcycle second-hand items using Resene paint. The latest is this easel by Sarah Herring. She has given it an added twist by making the board magnetic as well.
You will need: sandpaper; a detail brush and a testpot brush; assorted buttons; superglue; Resene Quick Dry primer undercoat; Resene Magnetic Magic; Resene Blackboard Paint (black); Resene Lustacryl tinted to Resene Colour Me Pink from the Resene KidzColour range; masking tape and white rope.
Step 1
Give the easel a thorough clean and sand it down. Remember to sand all surfaces, even the ones underneath that you might not see.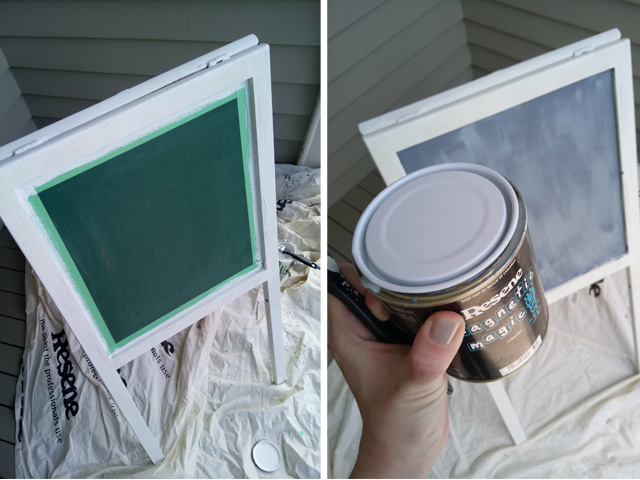 Step 2
Apply one coat of Resene Quick Dry primer undercoat and wait for it to dry completely.
Step 3
Apply 2-3 coats of Resene Magnetic Magic to the drawing area of the easel, waiting until each coat is completely dry before applying the next. The more coats you apply, the stronger the magnetic effect! Test the magnetic surface works well with our magnets before you apply the topcoat.
Step 4
Apply two coats of Resene Blackboard Paint over top of the Resene Magnetic Magic. This means your easel can be used for both magnets and chalk!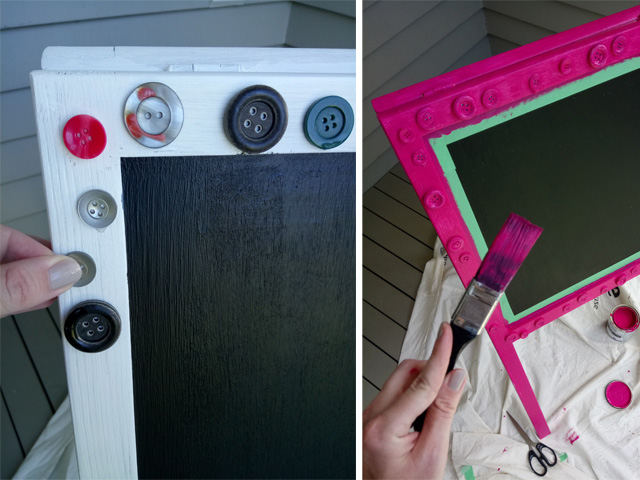 Step 5
For a fun bit of texture, glue buttons around the outside frame of the blackboard. Apply a coat of primer to the buttons with a detail brush.
Step 6
Apply two coats of your top colour to the entire easel. Sarah chose Resene Colour Me Pink. Take extra care as you paint over the buttons so you don't get drips.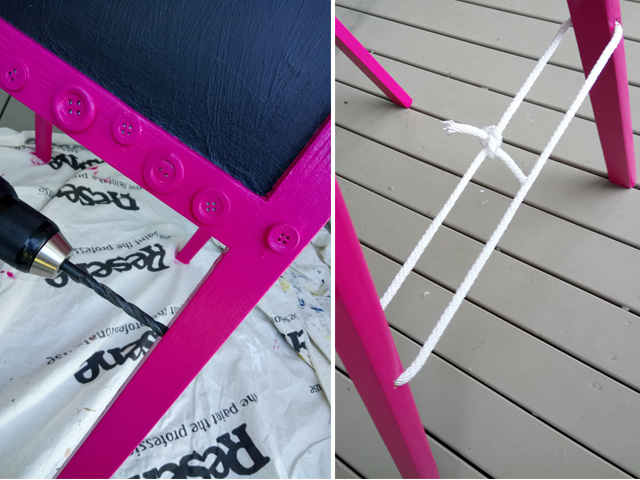 Step 7
This easel didn't have any way of staying standing up, so Sarah drilled holes in the legs and threaded through some general purpose rope then popped in a few fake flowers just for fun.
Remember to message us or post your DIY projects using Resene paint on our Facebook page. We love hearing from you.