►
◄
latest
habitat tv
blog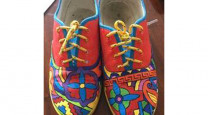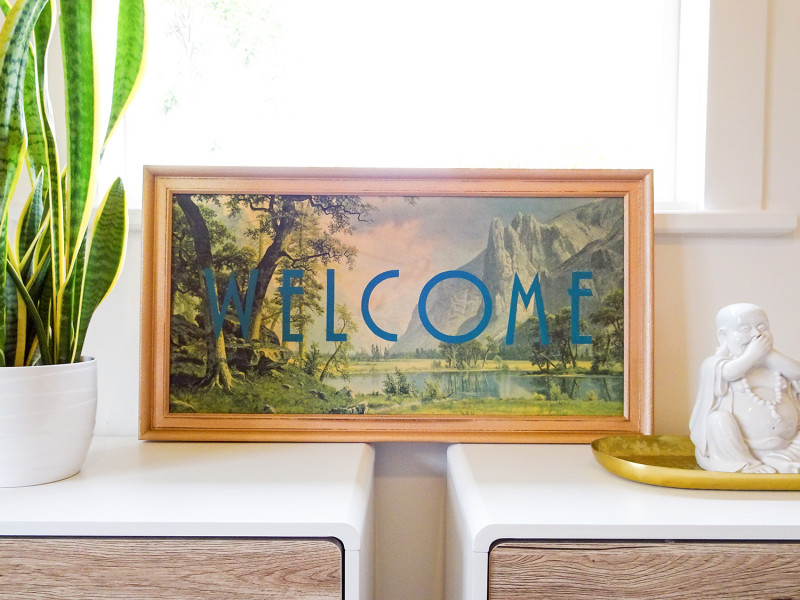 Elevate your entryway with this DIY welcome sign
28 Oct 2020
Turn some hand-painted letters and a vintage print into a welcome sign with major retro vibes.
You will need:
Retro artwork in a frame
Printed letters that spell 'Welcome' (or whatever message you would like to say)
Scissors
Clear-drying craft glue
Baking paper
Resene testpot brushes
Resene testpots in your choice of colours – Sarah used Resene Goldmine metallic and Resene Retro
Resene Aquaclear Natural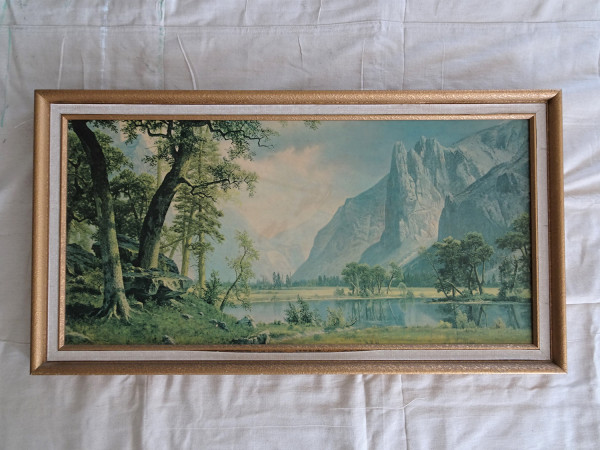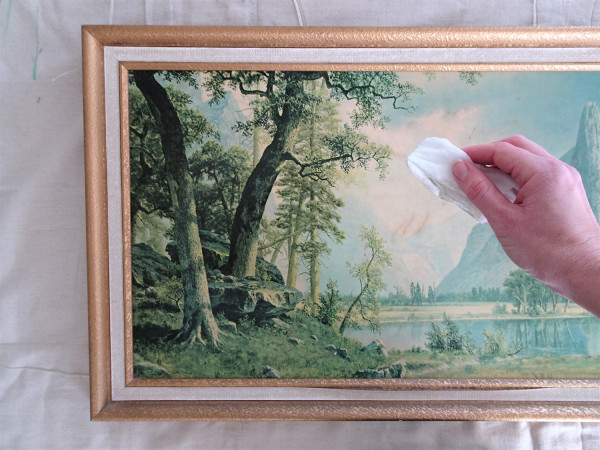 Step 1 Give the entire picture a good clean with a wet wipe and make any repairs needed to the frame.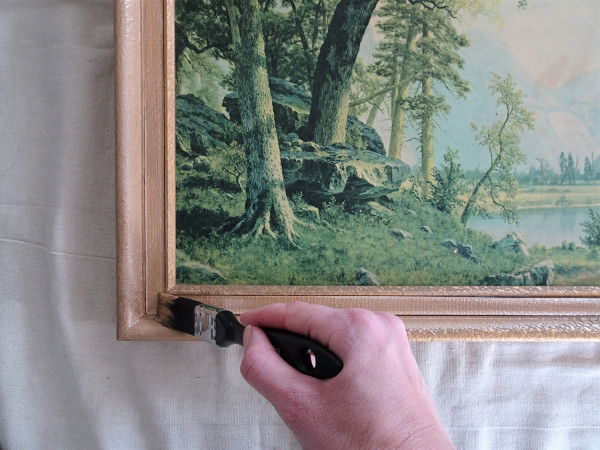 Step 2 Repaint the whole frame in two coats of Resene Goldmine metallic using a testpot brush. This is a great way to refresh a gold frame while maintaining the character of the original piece.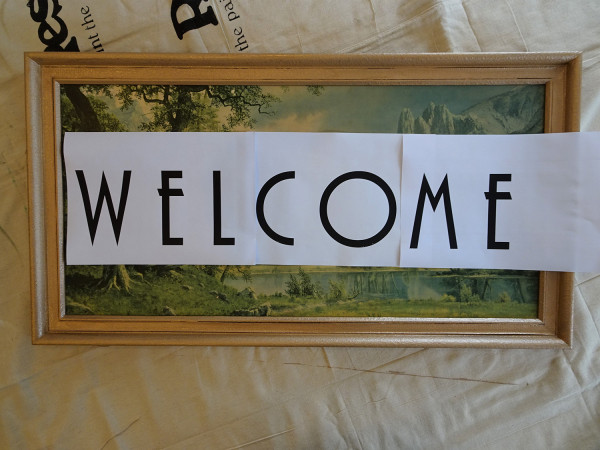 Step 3 While the frame is drying, print out your chosen letters (Sarah used 'Welcome'), then cut them out. You could print onto paper or fine card. Decide on your preferred letter placement and jot down the measurements.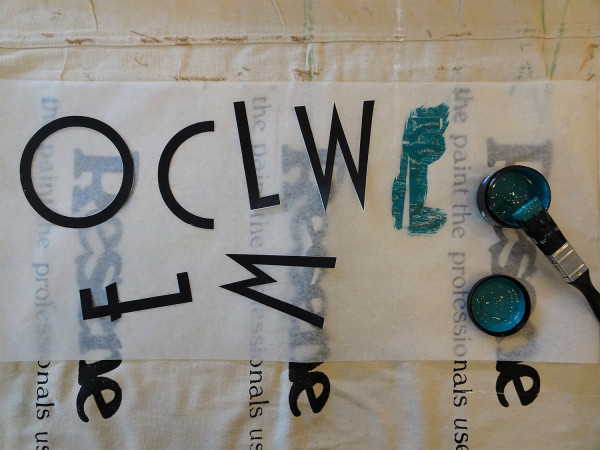 Step 4 Lay the letters down on some baking paper for painting so they won't stick. Apply two coats of your chosen colour to each letter – Sarah used Resene Retro, a chic blue-meets-green.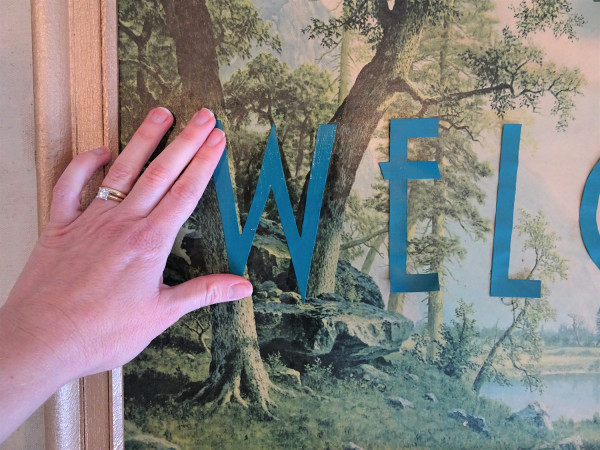 Step 5 Using a clear-drying craft glue, fix the letters carefully in place on the print. If you have any excess glue, gently wipe it away with a wet wipe.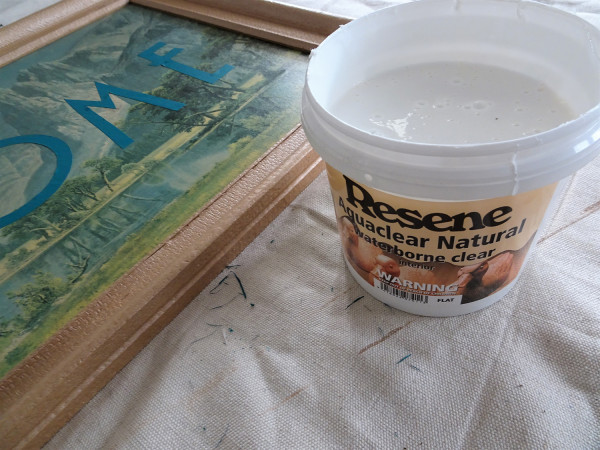 Step 6 To secure the letters in place, apply three coats of Resene Aquaclear Natural. This product dries completely matte, meaning it won't change the finish on the artwork. If you'd prefer a higher level of gloss, you can alternatively use Resene Aquaclear.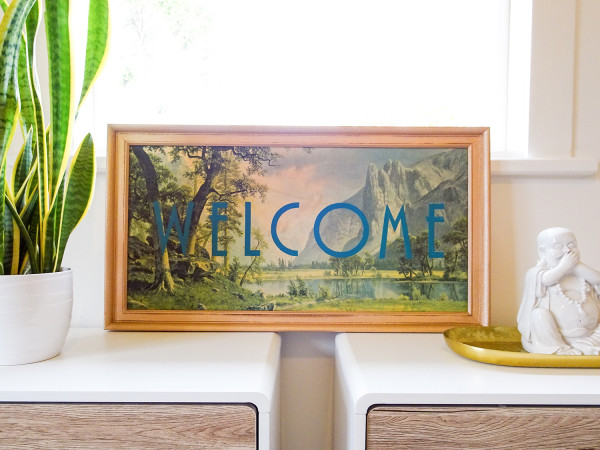 This welcome sign has a vintage aesthetic with a modern twist. Match your letters to colours inside your print for a sign that looks beautifully cohesive. Here, the blue-green Resene Retro complements the print's blue and green tones.
Top tip Take extra care with old art prints. Even the highest quality masking tape can lift the fragile colour off of a picture. This project has been created so that masking tape was not required in order to avoid the risk of this happening.
images and project by Sarah Herring.