►
◄
latest
habitat tv
blog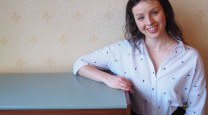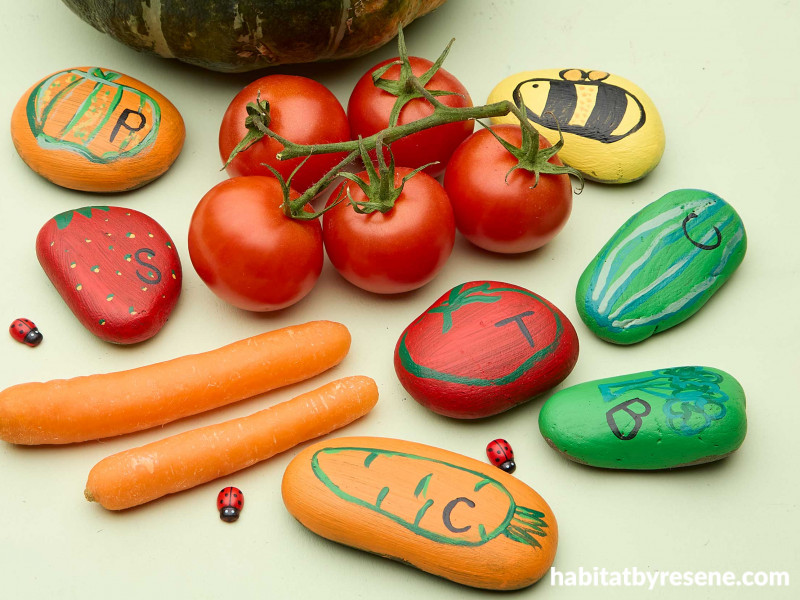 Fun school holiday testpot projects for kids
07 Oct 2021
It's school holiday time again and with the weather warming up, it's the perfect time to get outdoors and get creative with paint. Resene testpots are the perfect size for children's projects and Resene's vast array of colours will help your child's imagination run wild. We have everything to kickstart your child's creativity, from terracotta pot birdbaths and garden butterfly ornaments to painted vegetable rocks and silhouette art.
Make a terracotta pot birdbath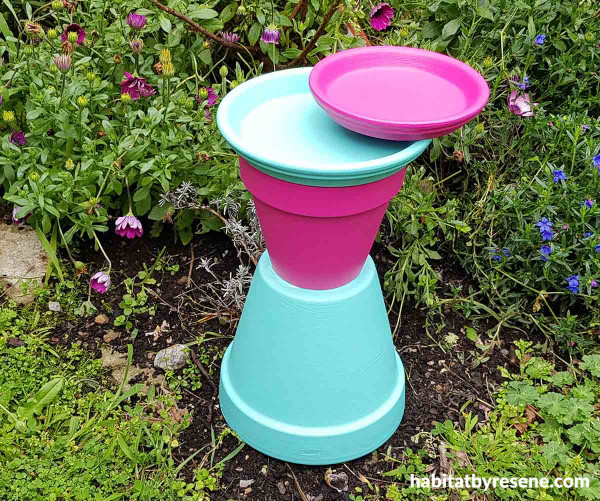 Spring is the perfect time to welcome our feathered friends into the garden. This colourful birdbath also has a second tier for bird seed, making it the perfect buffet for your backyard birds. This is a simple and easy DIY that uses terracotta paints and testpots in bright Resene Scrumptious and Resene Keppel.
Vegetables rock!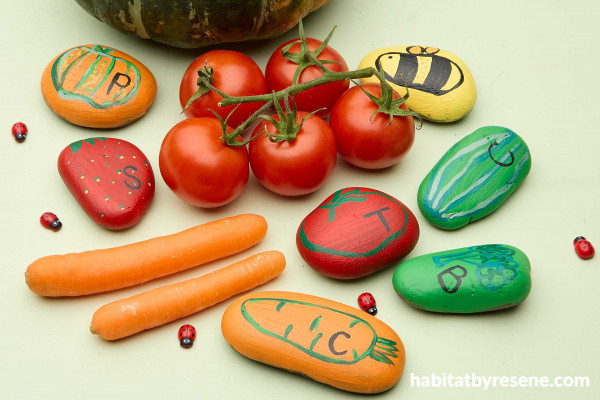 This fun project uses colourful Resene Hi Jinx, Resene Blackjack, Resene Poppy, Resene
Kaitoke Green, Resene Summer Green, Resene Bright Spark and Resene Moonbeam. Project by Leigh Stockton. Image by Bryce Carleton.
Vegetables have never been more fun than with this easy-to-make DIY collection of painted rocks. Use these rocks to mark where you have planted your seeds and plants this spring and as the plants begin to grow your children can watch their progress. Making these rocks is as easy as 1, 2, 3:
Prime your rocks with Resene Quick Dry primer. (You can paint Resene testpots directly onto rocks but using the primer first will help the colour look stronger without needing as many coats).
Give your rock a basecoat with your choice of Resene colour.
Add the detail: Paint the shape of your fruit and vegetables in your choice of Resene colours, then paint the first letter of the word in Resene Black.
Garden butterfly ornament art project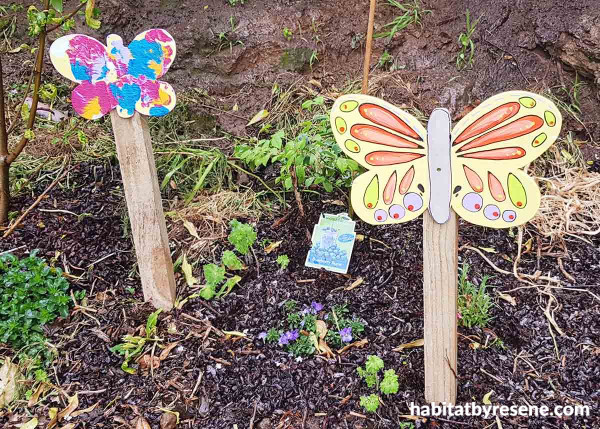 Embrace the sunshine by helping your kids plant a vegie or wildflower garden, then fill it with colourful butterfly ornaments. This DIY project is both colourful and educational, with the option for kids to paint the butterflies different species and learn more about garden ecosystems. Adult supervision is required for creating the plywood base, or try a butterfly cut out of a paper plate. This project also works perfectly with other garden creatures, such as centipedes or bees.
See the DIY here
Make a silhouette bird or animal artwork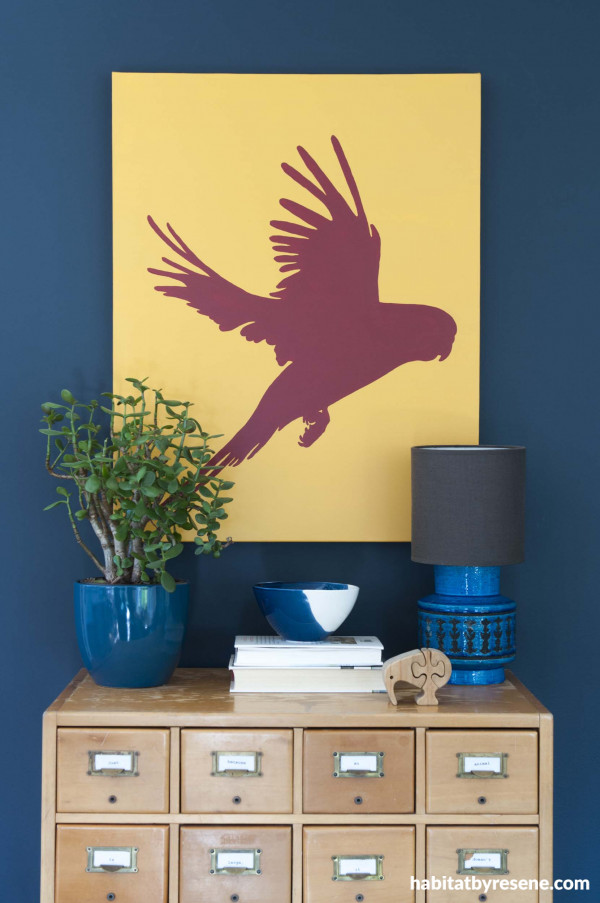 Let your kids' imagination take flight with a bit of interior decorating. This simple DIY silhouette uses a canvas or plywood board and two contrasting colours, Resene Cleopatra and Resene Salsa. Get started by choosing your subject matter, it could be the family pet or your kid's favourite animal – if you're stuck for inspiration check out the Resene kids stencils here – then get creative with their favourite paint colours.
See the full DIY here
Bright bird feeder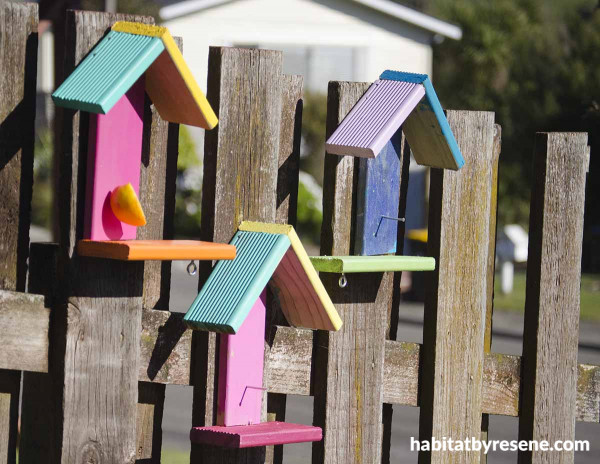 Give wood-working a go these school holidays and create some bright bird feeders for your spring garden. Cheap and easy to make, these fence bird feeders are not only fun for the whole family, but are also a great way to feed the birds away from dangers on the ground, such as cats. Use bright colours such as Resene Niagara, Resene Scrumptious and Resene Outrageous for a cheerful addition to your backyard.
See the full DIY here
For more creative school holiday DIY projects, visit Tips | Habitat by Resene
Published: 07 Oct 2021