►
◄
latest
habitat tv
blog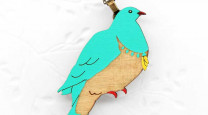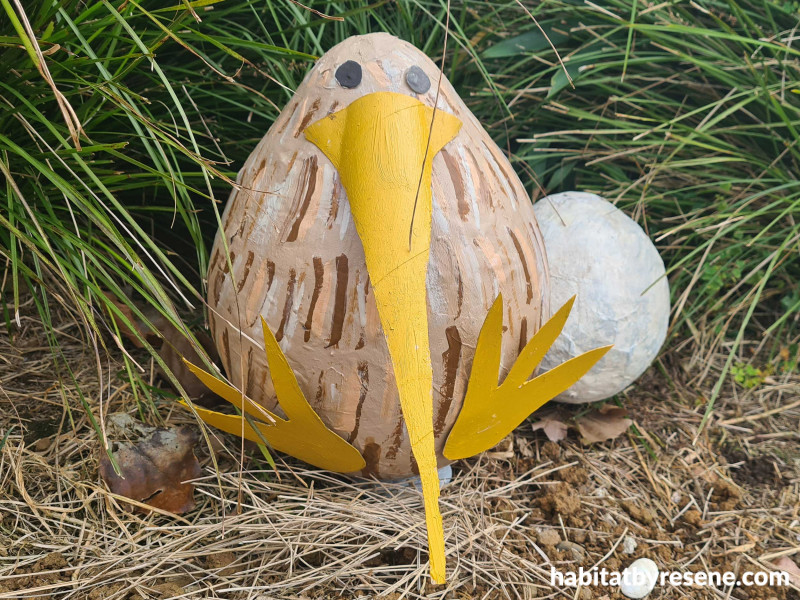 Get into the Bird of the Year spirit with this crafty kiwi project
21 Oct 2021
Feathers will fly and beaks will no doubt be bent out of shape in Forest & Bird's annual Bird of the Year competition. Voting is now open in the light-hearted bird competition which sees bird lovers fighting tooth and nail (or more accurately beak and claw) for their favourite native birds. Show your love for your favourite species with some bird-brained arts and crafts using Resene paints inspired by your feathered friends including Resene Pukeko, Resene Kiwi, Resene Fantail, Resene Morepork, Resene Kea and even Resene Dark Knight for team pekapeka bat.
In 2020 the kākāpō won the coveted crown, but in 2021 other equally worthy birds are in contention for the top spot. With a similar system to the local body electorate, bird voters are allowed 5 votes and must rank their top five birds from their most favourite (#1) to least favourite. Votes can be cast at www.birdoftheyear.org.nz.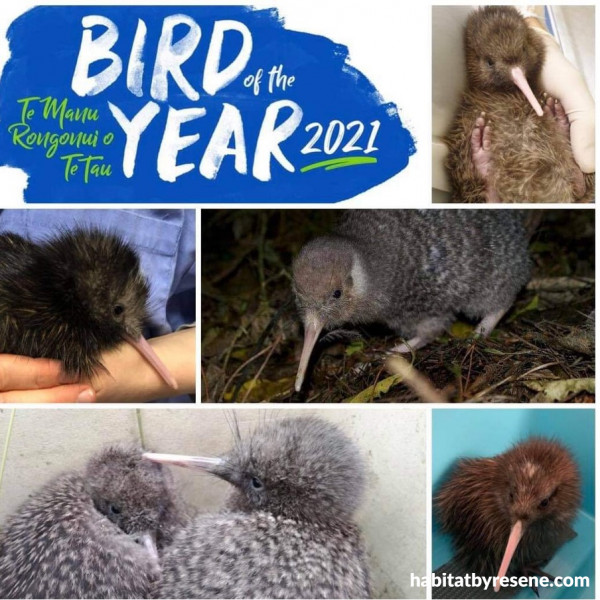 Photo courtesy of the National Kiwi Hatchery.
habitat's editor Emma Rawson is campaigning for the critically threatened kiwi pukupuku/little spotted kiwi this year. Kiwi pukupuku is the smallest (and arguably the cutest) of the five kiwi species, however it's surprisingly feisty and a worthy contender for the crown.
"Our native icon has been overlooked in the past for the Bird of the Year crown – but hopefully 2021 is the year," says Emma.
"Bird of the Year is particularly fun for kids as it's not only an opportunity to learn about conservation, but also a way to teach kids about campaigning and politics."
Team kiwi pukupuku is working in a coalition with the other four kiwi species in the competition and are encouraging kiwi lovers to vote for all five species to ensure the victory. This year the long-tailed bat pekapeka has been allowed to join the competition, and team kiwi pukupuku and pekapeka are also working together in a confidence-and-supply agreement.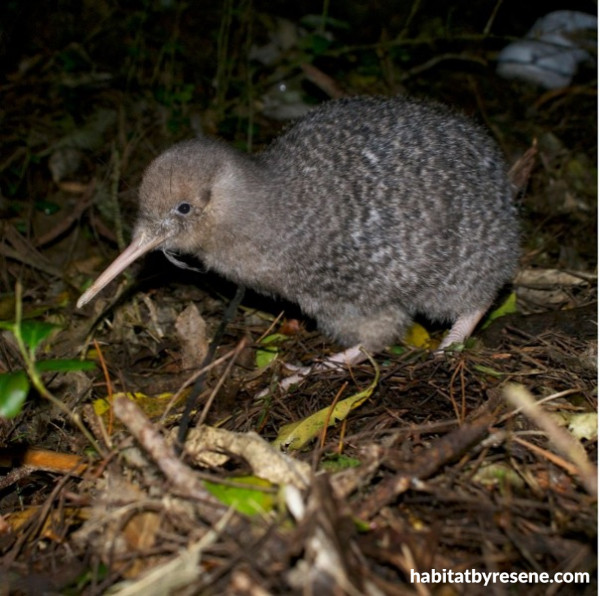 Kiwi pukupuku is the smallest of the five kiwi species. Photo Kimberley Collins c/o Forest & Bird.
Make your arts and crafts project a learning experience by combining some kiwi facts with some chirpy arts and crafts using Resene paint:
5 reasons the five kiwis deserve your votes in Bird of the Year
Critically endangered – all five of our kiwi species are threatened by predators such as stoats, ferrets and dogs. On average, 20 kiwis are killed each week by predators.
Enormous egg - Kiwis have one of the highest egg-to-body ratios of all birds. The full-sized egg takes up 20% of the mother's body – that's the equivalent of a human woman giving birth to a six-year-old child!
Cool dad - the male kiwi pukupuku incubates the egg. The mum needs a rest after laying the egg.
Honorary mammals – because they are flightless, kiwi have evolved to have some special skills. Like many mammals, they have a great sense of smell and even have nostrils and cat-like whiskers! Kiwi are nocturnal and eat worms and insects in the ground, and they have special sensory pits at the tip of their beak which helps them detect the movement of their prey underground.
In Māori mythology, kiwis are the courageous heroes of the animal kingdom. Kiwi sacrificed its ability to fly to save the forest god Tāne Mahuta and this is why kiwi are the most beloved bird of the forest.
Support team kiwi with this papier mâché kiwi craft project
You will need: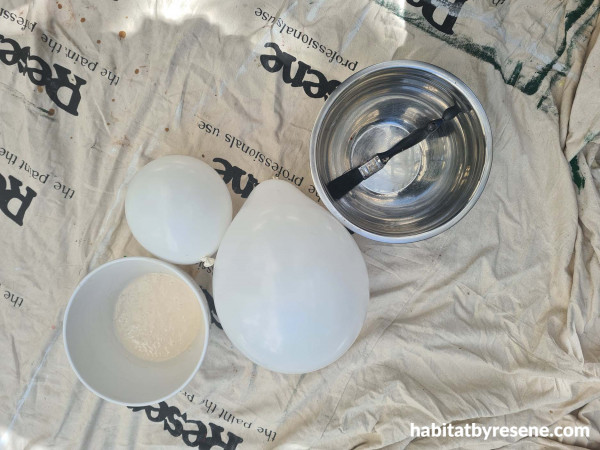 Step 1: Rip up strips of newspaper for the papier mâché. Small torn pieces of paper will create a smoother finish.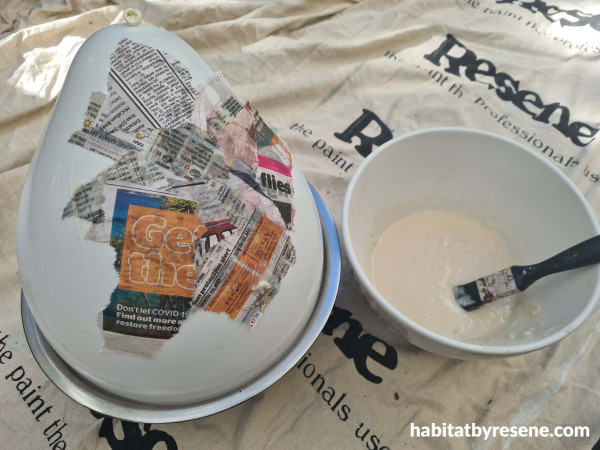 Step 2: Blow up the balloon and tie it in a knot. Prop the balloon up in a bowl and use a paintbrush to brush each piece of paper with glue before attaching to your balloon, using the paintbrush to flatten out any bumps. When the balloon is completely covered, allow to dry thoroughly overnight.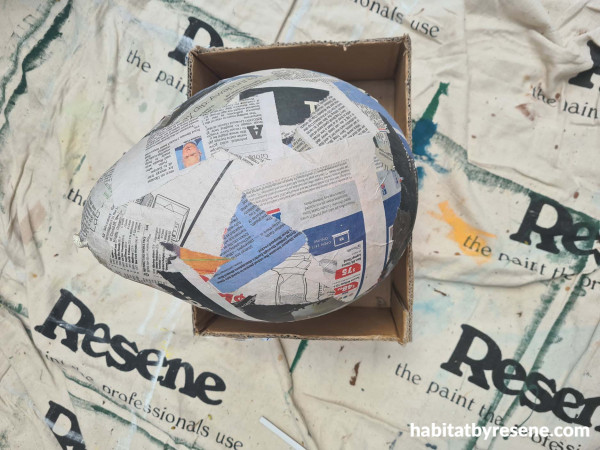 Step 3: Apply another two or three layers of newspaper and glue and allow to dry. The balloon should be rock hard before it is painted. Pop the balloon, if a hole appears, cover the hole with a few layers of paper and glue.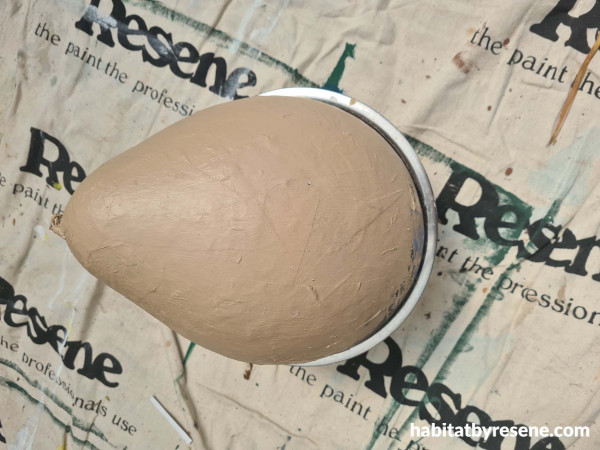 Step 4: Apply a base coat of your favourite Resene paint. Because kiwi pukupuku is a pale coloured kiwi Emma used Resene Dusty Road as the base colour. For the egg Emma used Resene Saltpan as the base colour.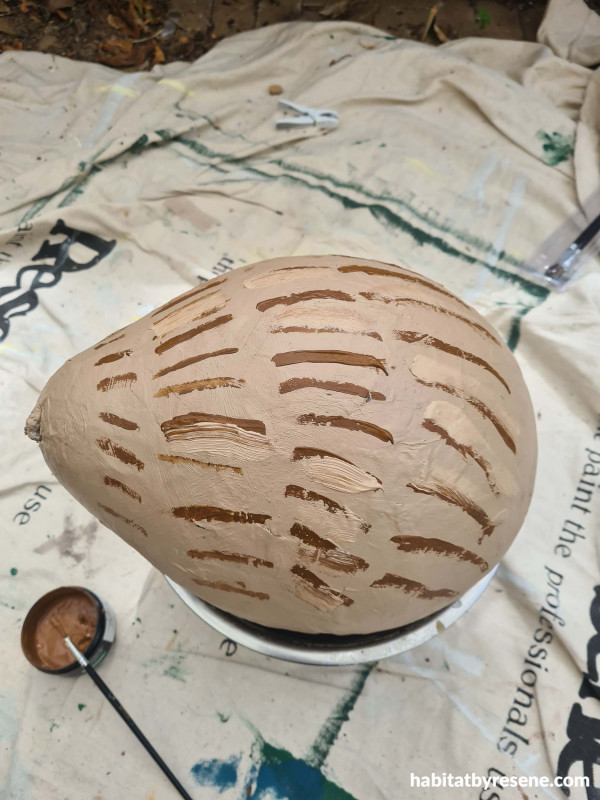 Step 5: Paint feathers onto the bird using shades of brown – Emma used Resene Brown Bramble, Resene FX Metallic Bedrock and Resene Alamo.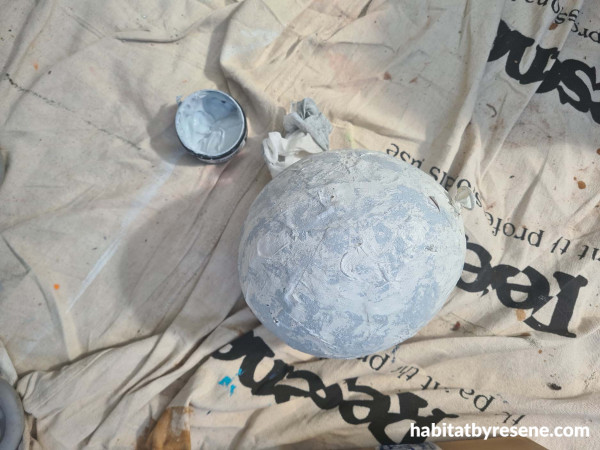 Step 5b: For the egg Emma painted a basecoat in Resene Saltpan before sponging on Resene Gull Grey then overpainting in Resene FX Metallic Bedrock.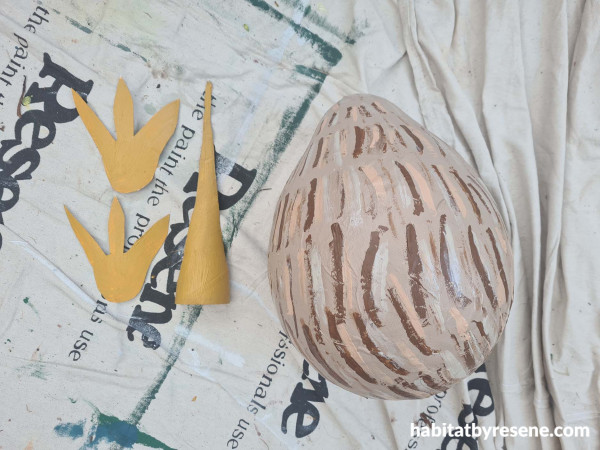 Step 6: Cut out a beak, eyes, and feet from cardboard. Emma used Resene Hot Toddy for the feet and beak and Resene Blackout for the eyes. Attach using super glue.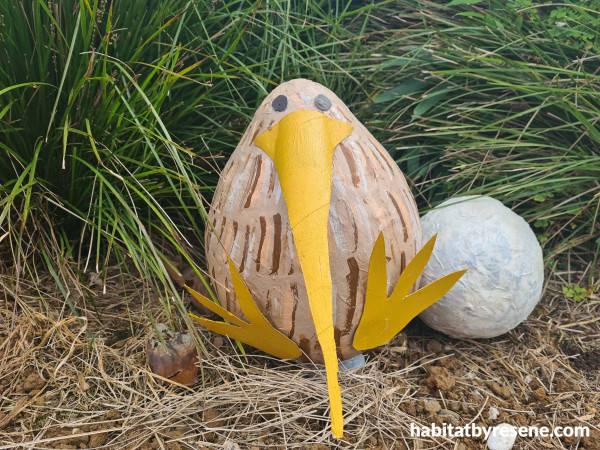 The completed kiwi and egg: The kiwi is painted in Resene Dusty Road with feathers in Resene Brown Bramble, Resene FX Metallic Bedrock and Resene Alamo. The beak and the feet are Resene Hot Toddy and the eyes are Resene Blackout. The egg is painted in a basecoat of Resene Saltpan before being sponged in Resene Gull Grey and topcoated in Resene FX Metallic Bedrock to give it a pearlescent sheen.
Published: 21 Oct 2021