►
◄
latest
habitat tv
blog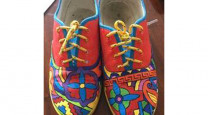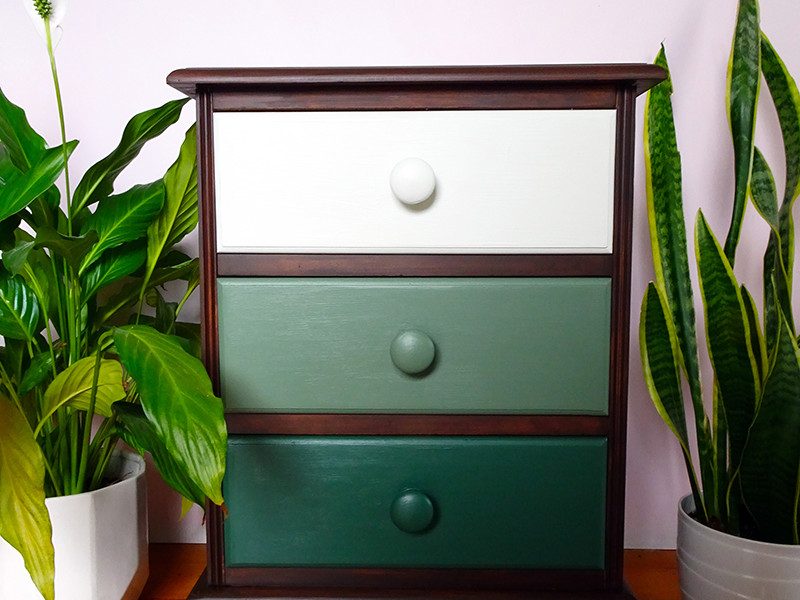 Give your bedside drawers an ombre update
28 May 2020
Use your favourite Resene timber stain and paint colours to easily refresh a dated bedside drawer unit.
You will need:
Sandpaper or electric sander
Resene testpot brushes
Old soft cloth/rag (for wiping off stain)
Resene Quick Dry waterborne primer undercoat
Resene testpots in your choice of colours; Sarah chose Resene Permanent Green, Resene Rivergum and Resene Half Secrets
Resene Colorwood testpot in your choice of colour – Sarah chose Resene Bark
Resene Aquaclear Natural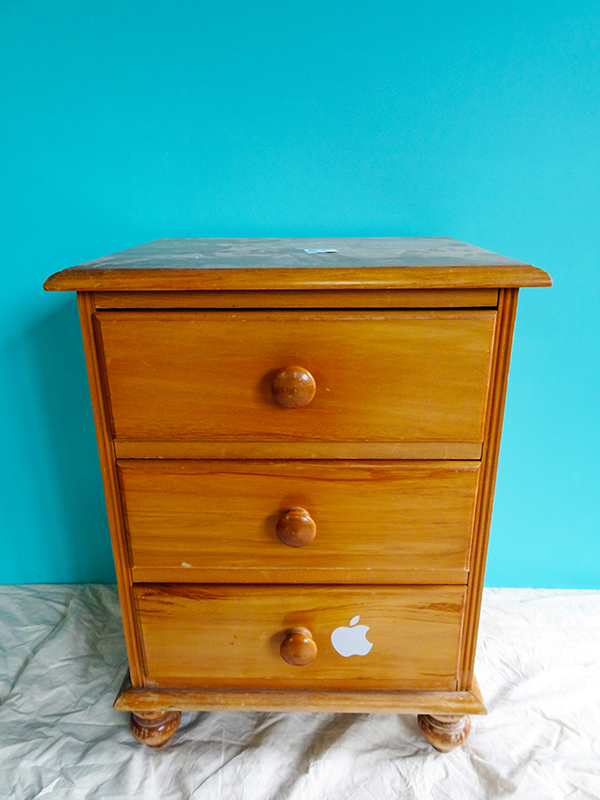 Step 1 Check for any repairs that are needed, then sand with sandpaper or an electric sander to remove any old stain if present. Apply Resene Quick Dry over the old colour, if required. Sarah's wooden drawers were sturdy and in great condition, but looked very dated. The original finish was wearing off and stickers had been applied to the exterior. Sarah started by giving the drawer unit a good sand with an electric sander, but some elbow grease and sandpaper would have done the trick just fine too.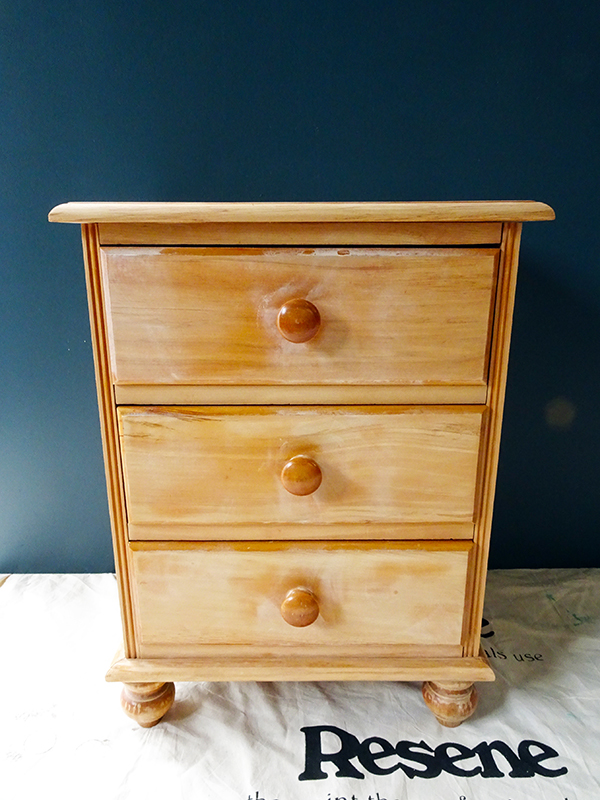 Step 2 Apply one coat of Resene Quick Dry waterborne primer undercoat to the front faces of the drawers using a testpot brush. Allow it to dry completely before moving on.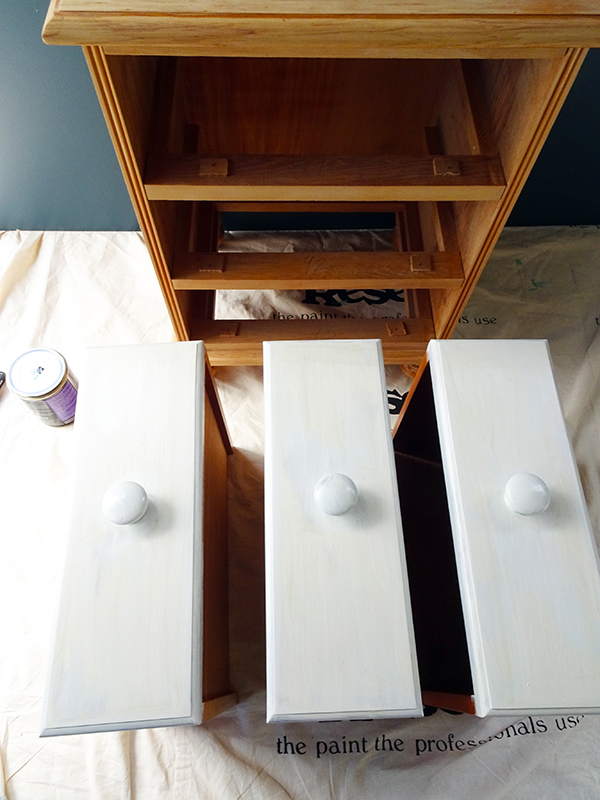 Step 3 Once the undercoat is dry, choose three colours for your drawers and apply two coats of each colour using a testpot brush. Sarah chose a different tonal shade of green for each drawer: Resene Half Secrets, Resene Rivergum and Resene Permanent Green. If you are painting a tallboy with more drawers, you could always select more shades to continue the ombre theme.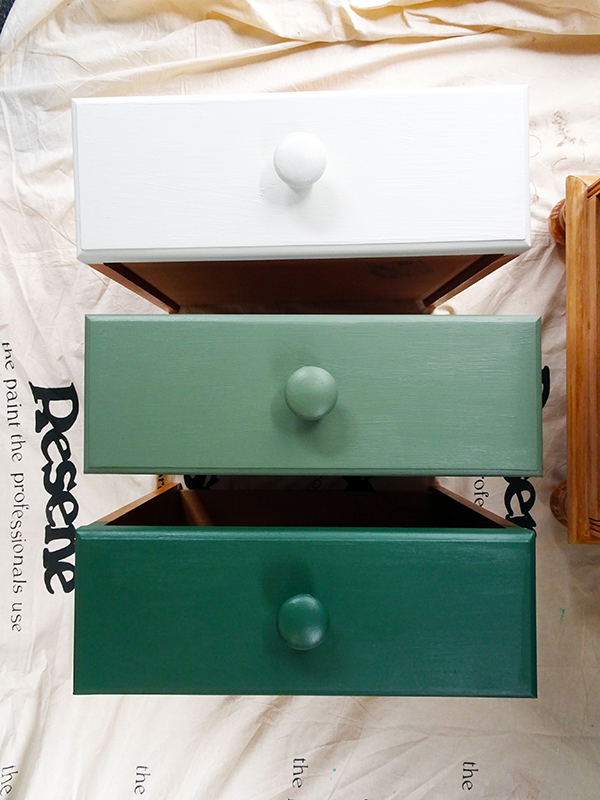 Step 4 While the drawers are drying, apply your chosen Resene Colorwood stain to the outer frame of the drawers. Sarah used Resene Colorwood Bark.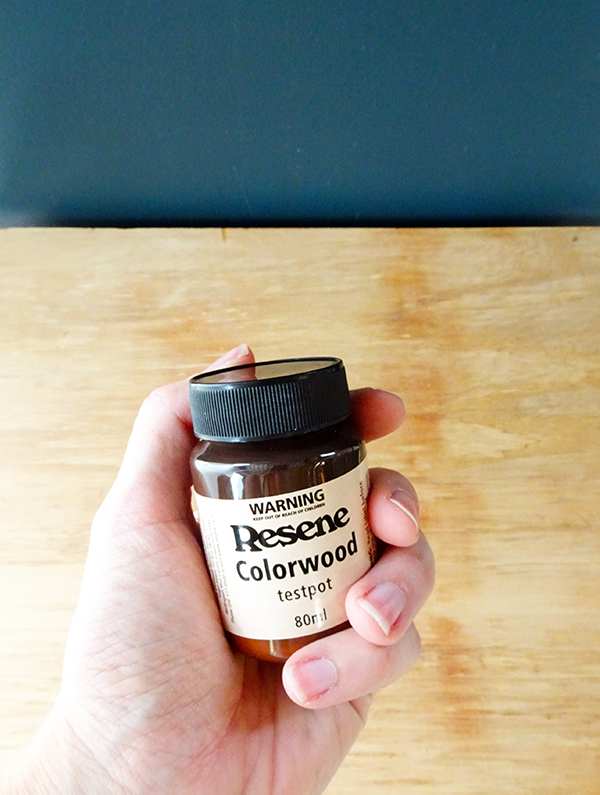 Staining can be tricky if you haven't done it before. A good tip is to apply the stain directly with a clean testpot brush or speed brush, and while it is still wet, wipe it over the timber with a clean soft rag. The stain must be wet when you wipe it with the cloth or you will end up with patches where it has dried. Sarah applied three coats of stain to this piece as she wanted a rich, dark colour. For a lighter finish apply fewer coats.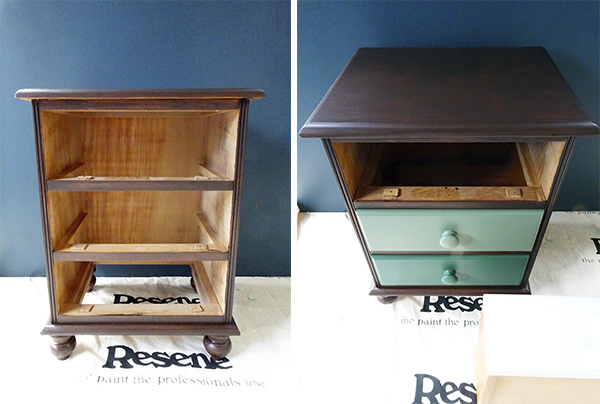 Step 5 Apply three coats of Resene Aquaclear Natural to the drawers and the frame, to protect the stain and paintwork. Sarah chose this product because she wanted a totally matte, almost invisible finish. But if you wanted to go for a glossier topcoat, you might prefer to use Resene Aquaclear urethane varnish in satin, semi-gloss or gloss.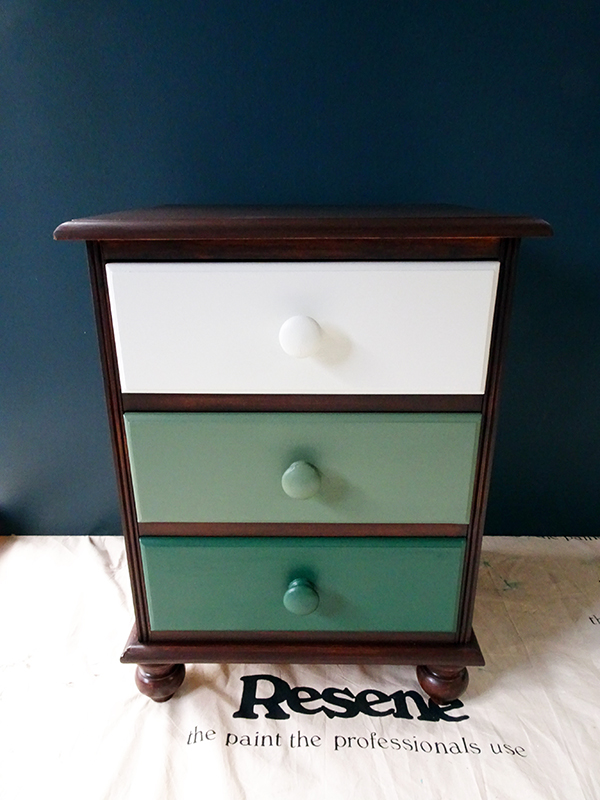 Top tip: If you have two children who share a room, let them help choose the Resene colours so that their clothes go in the drawers of their favourite colours. This helps children to quickly remember which drawer is which.