►
◄
latest
habitat tv
blog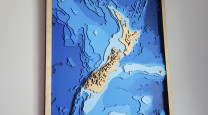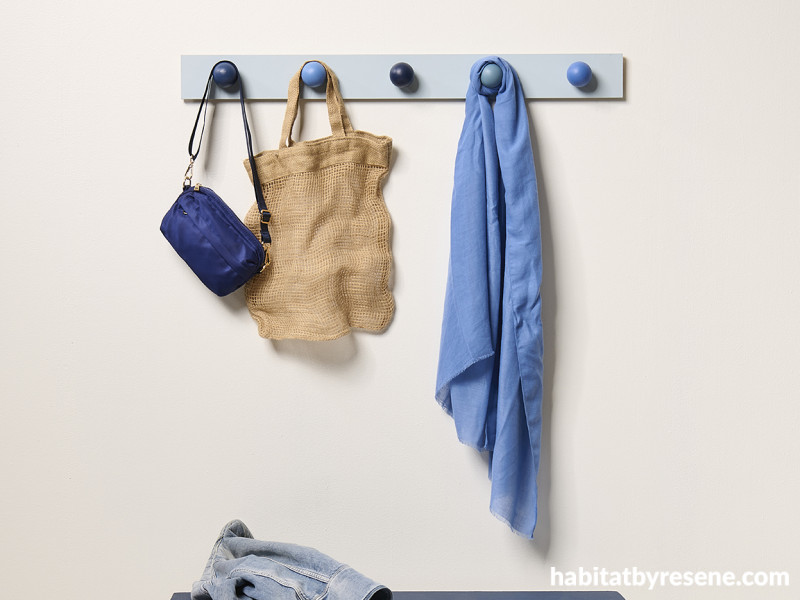 Hooked on painting: DIY designer coat hook
14 Nov 2023
Tired of a boring entranceway? Make your own colourful designer coat hook to spice things up! Choose any of your favourite Resene testpot colours to create a unique spot to hang your jackets, bags or scarves. You could even paint it the same colour as your wall if you want it to blend in. Here's how you can make it:
You will need: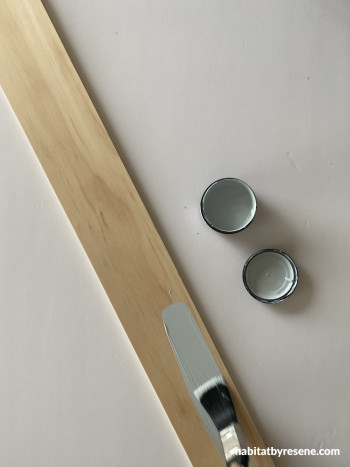 Step 1: Paint the piece of pine in your preferred colour. We used Resene Halcyon. Apply two coats.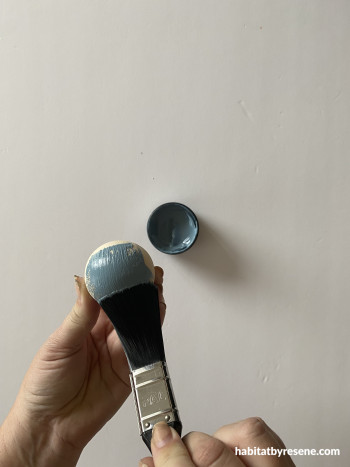 Step 2: Paint the wooden balls in your chosen Resene paint colours. We used Resene Blue Night, Resene St Tropaz, Resene Biscay, Resene Lynchpin and Resene Azure.
Step 3: On the back of your piece of pine put a pencil mark 9cm in from either end and centred on the wood, this is where the first and last wooden ball will be screwed into. Measure and mark approximately 18cm in between each mark for or each wooden ball. Measure and mark the centre of each wooden ball with pencil ready to pre drill.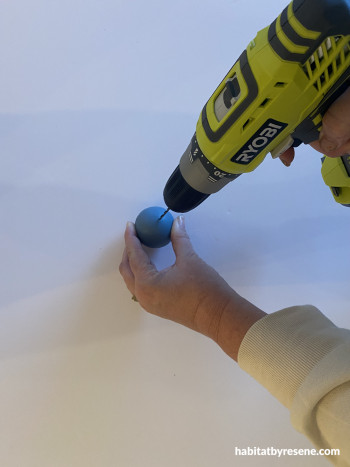 Step 4: Pre drill the screw holes on the piece of pine and on the centre of each ball. This will make it easier when screwing the balls to the screws.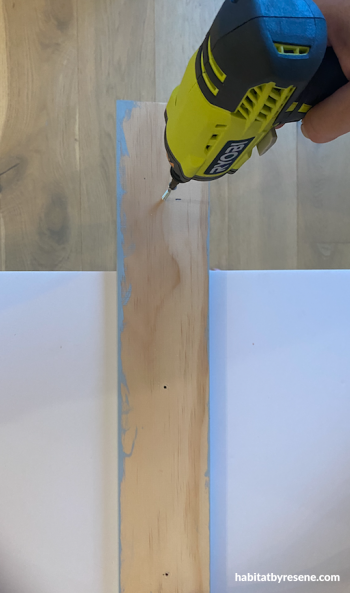 Step 5: Take your 40mm screws and screw them through the back of the pine so the screws are flush at the back, repeat this for all holes.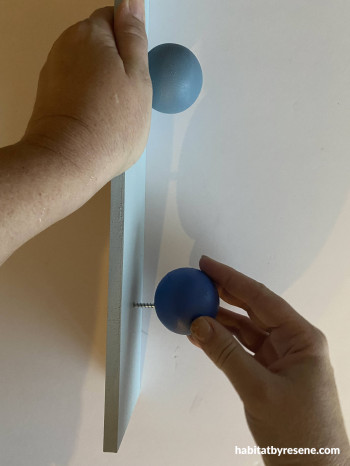 Step 6: Take each wooden ball and twist them onto the screw points. Secure tightly.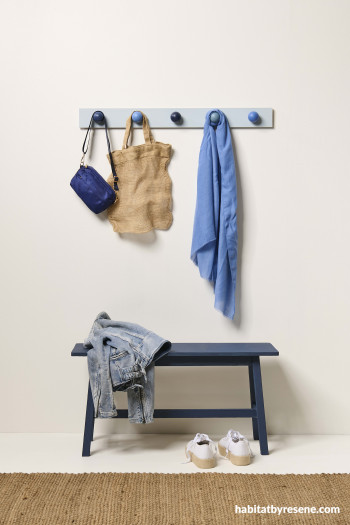 Step 7: Attach to the wall with picture hooks, screws or 3M Strips depending on the weight you want to hang on the coat hook rack.
Wall and floor painted in Resene Rice Cake and bench painted in Resene Biscay.
project Vanessa Nouwens
images Bryce Carleton
Published: 14 Nov 2023