►
◄
latest
habitat tv
blog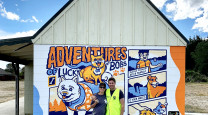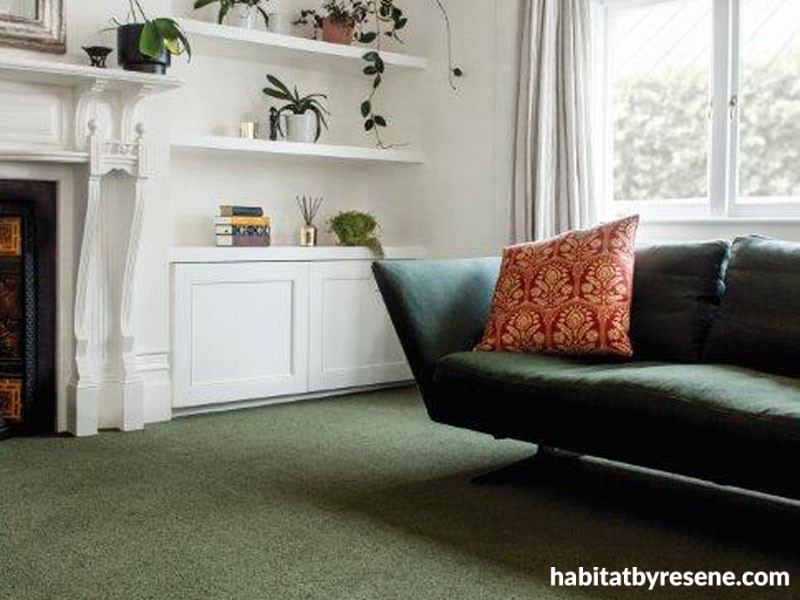 The hottest flooring trends for 2022
16 Dec 2021
Flooring with Godfrey Hirst
You'll be floored by the latest carpet, timber laminate and vinyl sheet options from Godfrey Hirst.
Don't ignore your floor. You might think of flooring as simply a surface for walking on or a neutral backdrop for furniture, but your flooring is a key part of your home's design. Flooring ties your whole home together and it's another opportunity to express your personality and create a cohesive space. Just like paint colours and furniture, flooring trends are a reaction to our modern lives. After a challenging couple of years, homeowners are creating interior spaces that are comfortable and cosy sanctuaries that are also practical and easy-to-live in. The trends for carpet, vinyl and other flooring options reflect this search for simple home comforts. Godfrey Hirst's product developer Judy-Lea Engel shares her top picks for flooring options in 2022.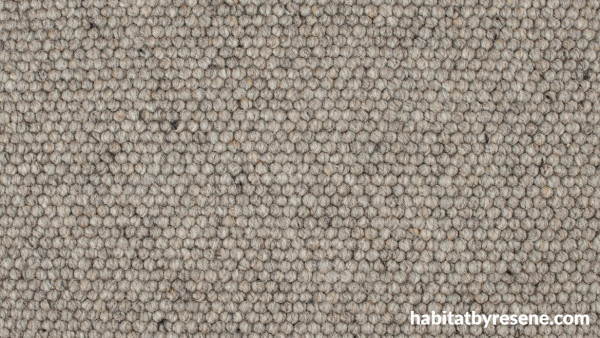 The Feltex 8th Wonder range from Godfrey Hirst is inspired by the New Zealand countryside, including the Waitaki River.
The new neutrals
Homeowners continue to love the natural beauty and quality of New Zealand wool carpets in neutral colours that will stand the test of time. Neutral carpet colours are making a subtle shift to warmer, softer colour palettes. Much like paint colours are moving away from cool-toned greys towards warmer creams and beiges, so too are carpets, says Judy-Lea.
"Yellow tones and creams are starting to come through in colour trends and we're moving away from greys towards warmer browns and beige," says Judy-Lea.
Texture and tactile wool carpets such as multi-level and level loop pile are also becoming increasingly popular. For example the Feltex brand new ranges 8th Wonder and Whenua are two beautiful chunky loop pile heather blend carpets, available in a range of natural earthy tone shades.
"We're including more texture in our interiors which creates a softer and more relaxed space," says Judy-Lea.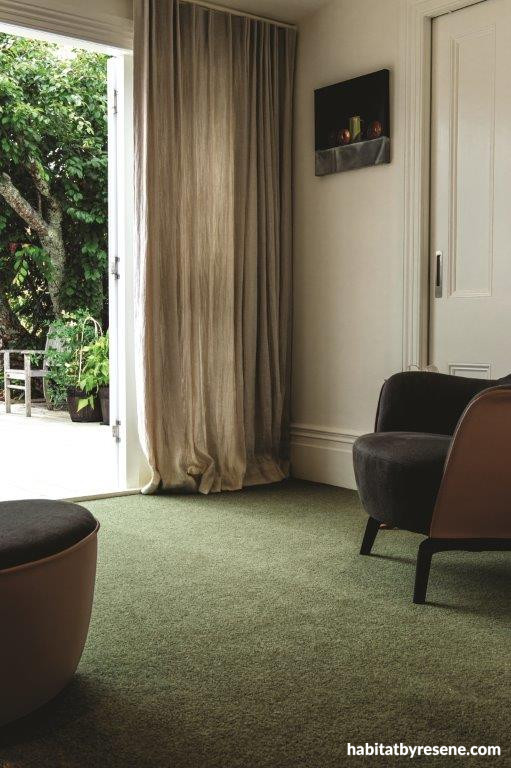 Godfrey Hirst Carpets' Enchant range includes Mallard, an olive green inspired by Resene Scrub. For a complementary wall colour, try Resene Rice Cake.
Nature inspired colours
While neutral carpet colours such as greys, off whites and beiges continue to be popular carpet colours many homeowners are turning to bolder earth toned colour with green undertones. The new colour additions to Godfrey Hirst Carpets'' Enchant family were developed during lockdown. These include Olive Leaf (a greyed green) and Mallard (an olive green).
Mallard was inspired by New Zealand's lush vegetation and Resene Scrub was a great starting point. Mallard is a very usable and versatile green, providing a feeling of nurturing as well as being a comforting and cocooning colour. This olive green provides an alternative to conventional neutrals and will work well with native timber flooring and both light and dark coloured walls.
"Greyed-off greens can behave a bit like a neutral in an interior. They can deliver a bit of colour, but in a safe way that means you have a colour that will last," says Judy-Lea.
"You could pair an olive green with green or grey walls, or even a green neutral like Resene Rice Cake. A greyed off green carpet would be a great choice for a room that was quite dark."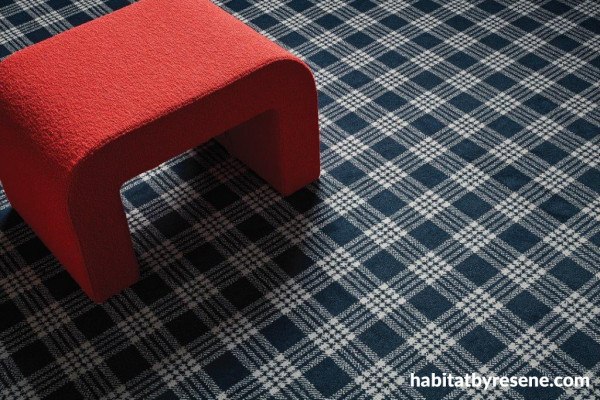 Feltex Carpet's Artisan, Tartan Bells carpet from Godfrey Hirst, is a way to introduce a pattern to a room.
Woven wonder
Much like patterned wallpapers are making a revival in interiors, patterned Axminster woven carpets are making a comeback says Judy-Lea. Feltex Carpet recently introduced Artisan, crafted from a rich blend of premium wools, this quality Axminster combines comfort with durability. Artisan features a diverse assortment of patterns, from on-trend contemporary designs to more traditional motifs. Florals, paisleys, formal checks and plaids, linear striations, lattices and bold geometric shapes offer choices for creating a strong visual impact, gentle vintage sensibility, Art Deco styling or a subtly variegated interior.
"This is as bold as you can go with carpets. There are some very sought-after traditional and modern patterns. There's something there for everyone," says Judy-Lea.
"We can custom colour our Axminster designs for as little as 20 lineal metres, so it's a way to be creative with a small piece of carpet in one or two rooms of the house."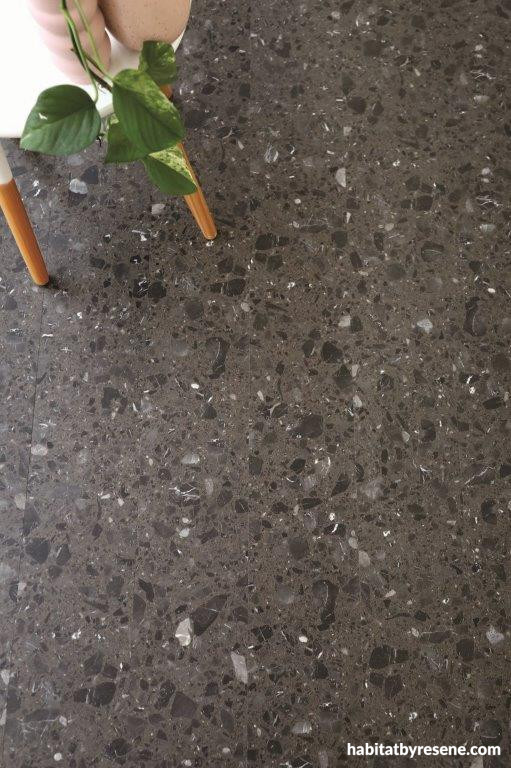 Godfrey Hirst's Apollo Stone in Granite has the look of stone but is warm underfoot.
Nature-inspired hybrids
Love the look of stone tiles, but hate the feeling of cold feet first thing in the morning? Godfrey Hirst's Apollo Stone allows you to bring a stunning waterproof natural stone, slate or tile look to your floor with extra warmth underfoot and for a fraction of the cost.
"This commercial grade product is great for both bathrooms and kitchens. It's a realistic looking product but with all the easy-care benefits of a hybrid flooring," says Judy-Lea.
"Apollo Stone colours Marble and Granite for instance are not only very current but also very practical as the veins or pebble effect hide a multitude of sins."
"I have a simple policy as a homeowner, it has to be beautiful and practical. You don't want something that looks so perfect that you can't maintain it."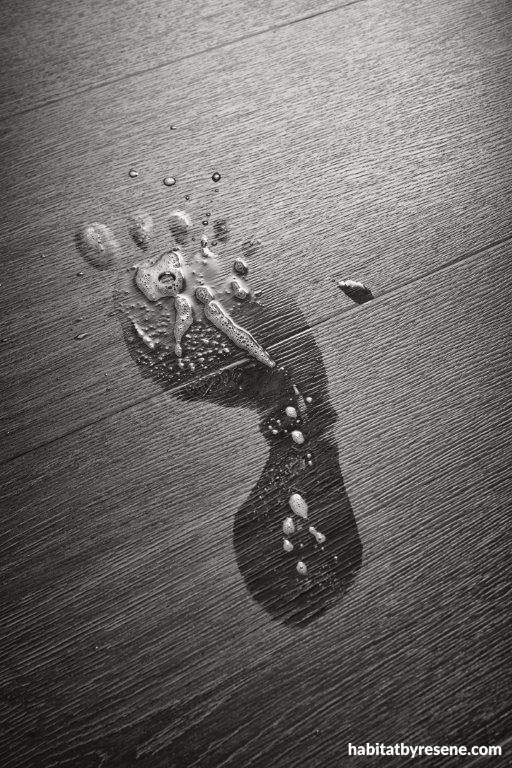 Godfrey Hirst's Hybrid Metropol 1500 in Silhouette Oak has a realistic looking timber grain.
Wonder wood
As our modern world becomes more complex and digitised, it's no wonder that we turn to the natural world for comfort and inspiration. Wooden-look flooring continues to be a key interior trend and timber hybrid options are a practical and long-lasting solution. Godfrey Hirst's range of timber-look hybrids have taken this durable and impact-resistant flooring option to the next level with its Trigon® Core Technology which combines the attributes of laminate and vinyl. Godfrey Hirst's Hybrid Metropol 1500 is available in a wide range of natural timber grains such as Sable Oak, which looks convincingly like the real thing. The Metropol 1500's randomised pattern gives the floor the natural irregularity of knots and grains seen in actual timber.
"Other timber hybrids on the market might have grains or knots in a pattern so the knots repeat regularly, and it can look a little contrived," says Judy-Lea.
"Our propriety printing and manufacturing technology allows us to randomise the pattern, so it's close to mimicking the imperfections of nature, and the grain is so much more realistic."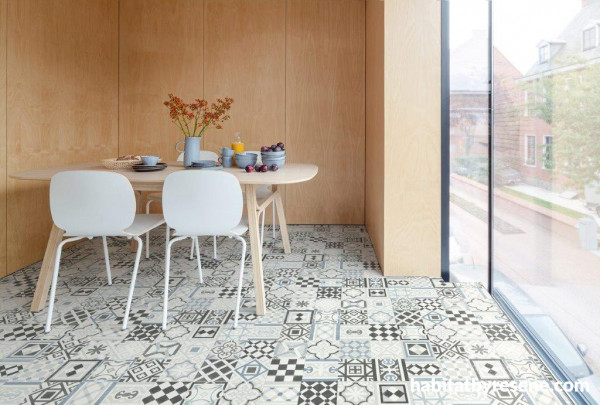 The Mackenzie Aragorn sheet vinyl design brings Mediterranean style at an affordable price, pair it with walls and furniture stained with Resene Colorwood Natural and protected with Resene Aquaclear.
Revival of vinyl
Think vinyl is a thing of the past? Think again. Today's vinyl sheeting has evolved a long way since its heyday in the 70s and new solutions are practical, chic and super affordable. "Sheet vinyl is having a bit of a renaissance. It's a way of having a hard flooring, but in a more affordable way" says Judy-Lea.
Godfrey Hirst's Tasman range of sheet vinyl is ideal for kitchens, bathrooms and baches and comes in a range of styles such as faux wood and faux stone designs, for an affordable price. The Tasman Coastway design, for example emulates the look of on-trend parquet – for a fraction of the price of the real thing. The Tasman Mapua design is a handsome faux stone that looks fabulous in a bathroom. The affordability of sheet vinyl also allows the opportunity to be experimental with some on-trend patterned flooring such as Moutere, a mismatched geometric style that nods to mid-century design, or try on-trend terrazzo with Mackenzie Dasler. For a Mediterranean style look, try the Mackenzie Aragorn design, available in three different colourways, including blue, soft green and an on-trend greyed off pink.
"Pinks are a warm, cocooning colour that appeared in interiors after the GFC (global financial crisis), and have reappeared with the global pandemic" says Judy-Lea.
"These greyed-off pinks have been identified by colour forecasters as continuity colours as people are enjoying the feeling of stability they offer and they are very versatile."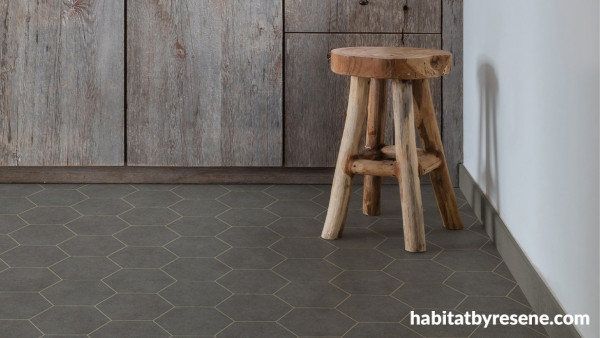 The Malvern Ashlyn is a sheet vinyl design that features a gold 'grout'. Pair it with green or yellow infused white walls such as Resene Merino or Resene Quarter Lemon Grass.
Metallics
One of Judy-Lea's favourite sheet vinyl patterns is the Malvern Ashlyn design, a hexagon stone-look style which has a hint of gold in the 'grout', perfect for bathrooms.
"Tapware has gone way beyond chrome into bronze and now we're seeing gold coming through quite strongly. This product is a way to introduce a little gold quite subtly and it looks beautiful."
Whether you're after a lush carpet to create a cosy lounge or easy-to-install vinyl sheet flooring for the bach, Godfrey Hirst has the flooring options you need, with style to boot.
Published: 16 Dec 2021