►
◄
latest
habitat tv
blog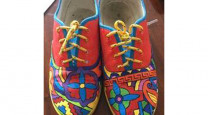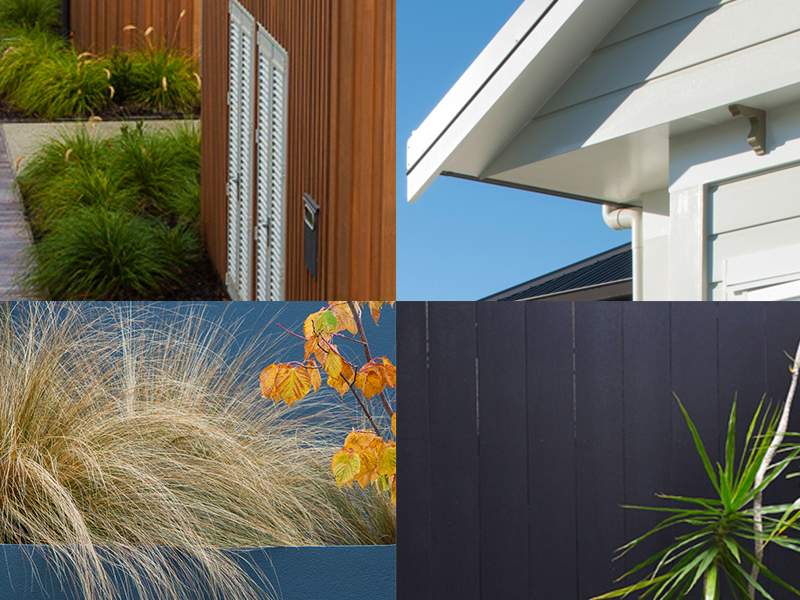 House paint season: your questions answered
19 Sep 2017
It's exterior house painting season, or maybe you're tackling a smaller outdoor painting project this summer.
Even if you're an experienced hand with a paint brush, there are always some issues to answer.
Here's some Q & A from the Resene Technical Expert to help you with your exterior painting projects:
Q. How often should an iron roof be repainted? Also the outside walls, which are a thin composite material?
A. In New Zealand the average repaint time for roofs is 8-10 years. Repainting should only be necessary to maintain aesthetics. Colour, roof pitch elevation and gloss of the roof paint can also alter these times. The same would apply to wall claddings. The north and western sides always show signs of weathering sooner than the others.
Q. Our painter has left drips and splashes of waterborne enamel paint on some of the bricks of our 1960s brick and tile unit. How can we remove these?
A. Try Resene Graffiti Cleaner. Wet out the areas and leave for a few minutes then scrub using a stiff nylon brush and then rinse off. Old bricks are usually very porous which can make complete removal a real challenge. You may have to repeat the cleaning process.
Q. I bought a house with aluminium ranch sliders painted with a waterborne gloss exterior paint. The paint is chipping and peeling. Do you have a product for me to strip it off?
A. You could use a 3M Rust and Paint Removal Disc (this is attached to an electric drill). This may be quicker and easier to use than liquid paint strippers. You just need to be careful not to unduly damage the base metal.
Q. We want to use Resene Waterborne Woodsman Tiri on the Shadowclad® on our new house. Would you recommend this for the Central Otago climate?
A. If you want to stain then Resene Waterborne Woodsman would be our recommendation; if using a dark colour then use the CoolColour™ version of the stain (it does not make the surface cool to touch but does reflect more heat than the same colour made using non cool technology). It's hard to predict maintenance time but for north and west elevations, a maintenance coat will be required on average every third summer.
Q. We want to paint our boundary fences a deep charcoal or dark stain. Can you recommend what type of paint and application technique we should use? The fence is rough sawn vertical boards with trellis along the top edge. We want to avoid paint or stain leaking through to the neighbour's side as they have a light painted fence. It's an old fence, about 15 years old, never been treated but is in reasonable condition.
A. Scrub down using Resene Timber and Deck Wash following label directions. If mould or algae is present then treat these areas with Resene Moss & Mould Killer diluted and used to label directions. Then apply a prime coat of Resene Wood Primer and finish with two coats of Resene Lumbersider. Resene sells a fence roller kit which is a small roller and sleeve which will cover a fence pale width.
Q. Is it normal to be leaving brushstrokes in Resene Lumbersider? I'm using a good brush and not painting in the heat of the day.
A. Resene Lumbersider is a relatively thick paint. It's a feature that is seen as a positive in the market place, but yes, there is a degree of brush marking. You normally don't see it when viewed from a distance. If you want to avoid this, add 5% Resene Hot Weather Additive or water.
Q. Do you recommend painting fibroplank boards black? It is aged painted fibre cement which has faded and gone chalky on the north side of the house.
A. As long as the chalk residues are removed and the underlying paint is sound then you could apply a primer coat of Resene Quick Dry primer undercoat and finish with two coats of Resene Sonyx 101 CoolColour Black. The CoolColour™ black will not render the surface cool to touch but will reflect more heat than the same colour made using non cool pigmentation.
Q. Does Resene have products to rejuvenate unpainted and weathered wood shingles and/or to seal shingles?
A. We have no system to restore the original shingle colour. The only option is to treat with Resene Moss & Mould Killer following label instructions then apply two coats of a Resene Woodsman exterior stain colour.