►
◄
latest
habitat tv
blog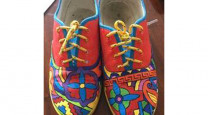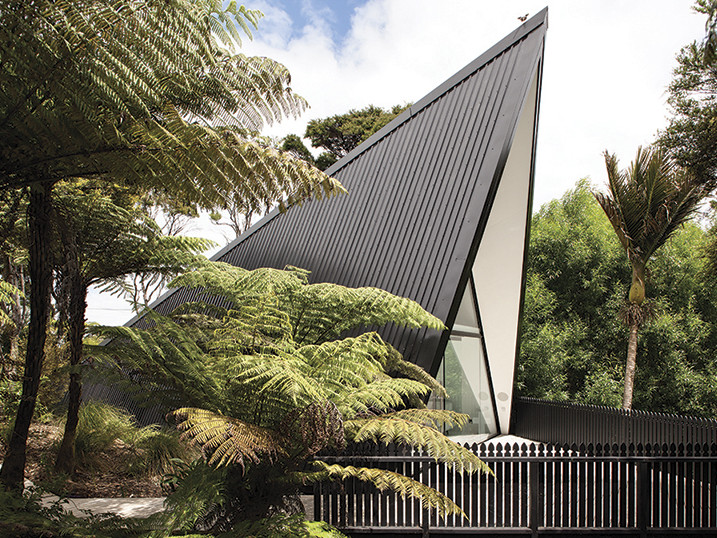 How to choose a roof that will be the crowning glory to your home
21 Oct 2020
Choosing a roof can be a daunting prospect. Not only are you making a considerable financial investment, but given the life span of a high-quality roof is about 30 years, it's a design decision that you'll be living with for a long time to come. The COLORSTEEL® team share the key factors to consider when deciding what roof is right for your home.
What type of climate do you live in?
New Zealand's beautiful landscape is unique, and uniquely testing, so you need a durable roof that will withstand, but also complement, the environment it's surrounded by. It's important to consider how close you are to the sea and geothermal areas as these factors have a significant effect on the performance of your roof.
COLORSTEEL® is the result of thousands of hours of rigorous testing in some of New Zealand's most severe conditions, so you can trust its durability. With proven performance, low maintenance requirements and a diverse colour palette, COLORSTEEL® has you covered.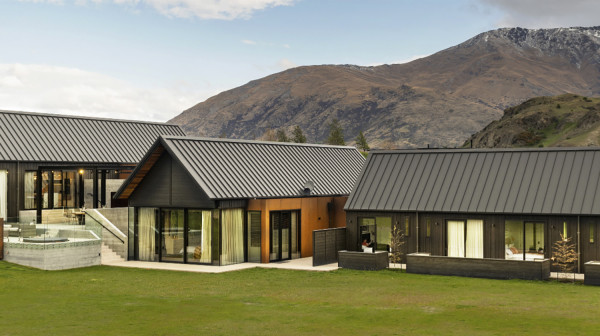 This Lake Hayes house, designed by Warrick Webber Architecture, has a series of sleek gabled tray roofs that reference the many peaks in the mountainous region. They chose a COLORSTEEL Endura® Slate roof to stand up to the often-unforgiving surrounding environment. For a dark timber stained look on your home without going black, try Resene Shadow Match or Resene Banjul, from the Resene Woodsman exterior wood stains range.
Designed for moderate to severe conditions, COLORSTEEL Endura® is the roof and wall cladding choice for the majority of New Zealand.
For areas with harsh conditions, near rugged coastlines or geothermal areas, look for an intelligent solution like COLORSTEEL Maxx®, which has been formulated to be extremely corrosion resistant.
If you live in an area that suffers from high moisture levels, COLORSTEEL Dridex® helps to create a dry and healthy home through its clever system that allows for superior ventilation and condensation absorption.
Top tip: New Zealand's weather and conditions can often be hard to categorise – let alone predict. If you're not sure which roofing material you need for your home, the COLORSTEEL® team can help you choose the solution that's right for you.
What do you want your roof to look like?
The visual element of your roof comes from its form and its function. Think about shapes and angles, but also about how different profiles might affect the overall appearance of your home. In its simplest form the profile refers to the shape of the metal sheets that make up your roof.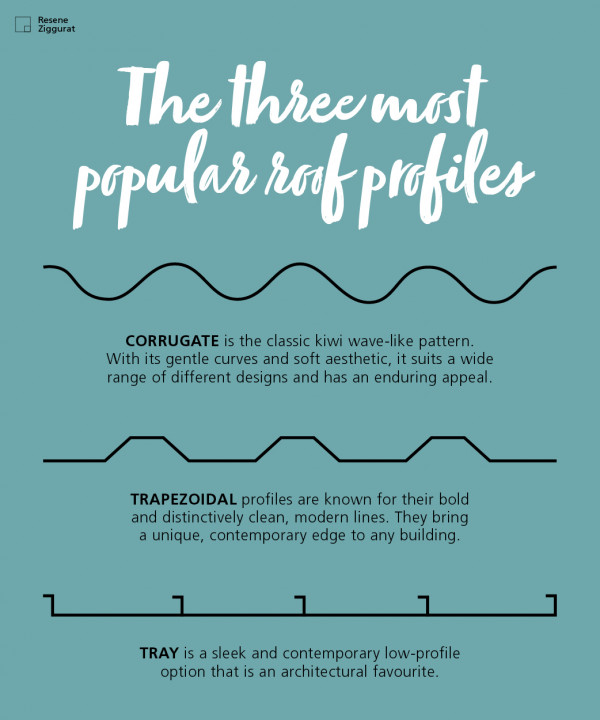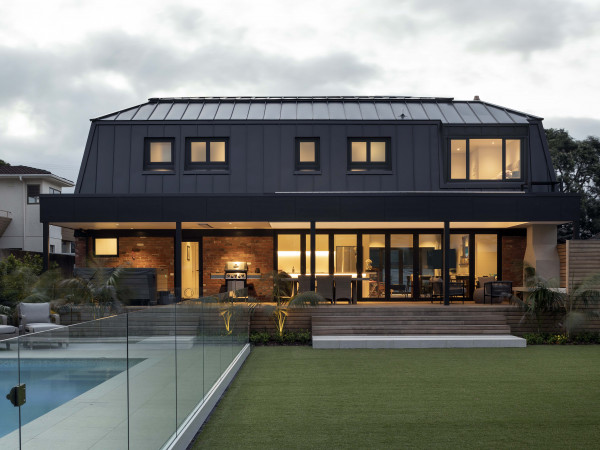 This project in Milford involved replacing the original concrete tile roofing with COLORSTEEL FlaxPod® in a mansard style. Through this simple renovation, the house was transformed from a tired bungalow to a thoroughly modern home, which is also easy to maintain. Preserving its existing shape meant the home continued to fit aesthetically with its more traditional neighbours.
If your weathered brickwork is also in need of updating to complement your new roof, paint over it for a fresh new look. Firstly, create a clean surface area by treating any exterior moss and mould with Resene Moss & Mould Killer, then waterblast your brickwork or wash down using Resene Paint Prep and Housewash. Apply Resene Sureseal as to seal the bricks before applying Resene X-200 in your chosen Resene colour. To complement COLORSTEEL FlaxPod®, we recommend Resene Archive Grey, Resene Quill Grey, Resene Awash or Resene Climate.


Everyone has colours they're naturally drawn to, but you should make sure your chosen colours will work with the style of your home, your surrounding landscape, and even the other homes around you. The right colour will work harmoniously with the other colours on your home, and the environment around it, but will also display your personality. All of the COLORSTEEL® colour range is inspired by and designed to be used within the diverse and breath-taking landscape of Aotearoa. To view the full COLORSTEEL® colour range, head to www.colorsteel.co.nz/colours
No matter your stylistic preferences, location or technical requirements there's a COLORSTEEL® solution for you that combines beauty, durability and flexibility. For more information and inspiration, visit www.colorsteel.co.nz
images: COLORSTEEL®