►
◄
latest
habitat tv
blog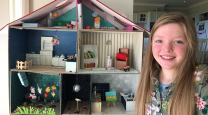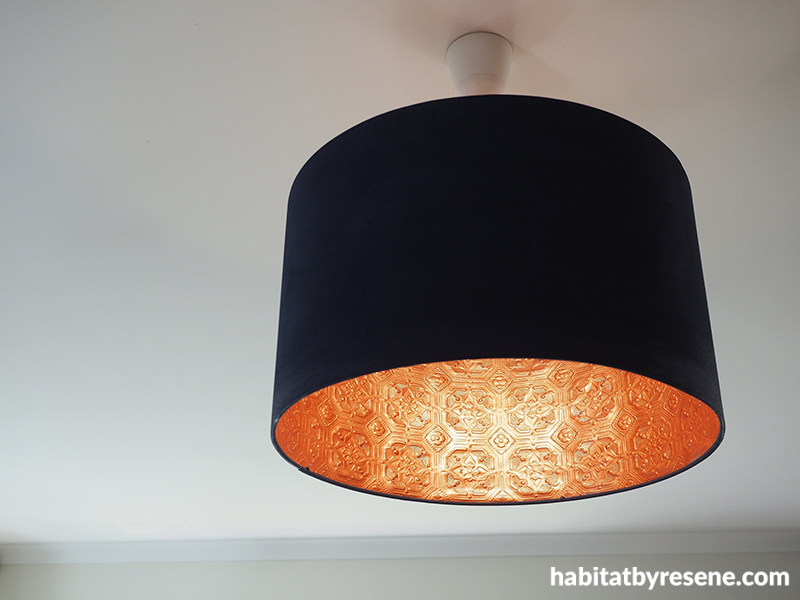 How to create your own DIY Anaglypta drum light
16 Jun 2022
This is a simple and chic DIY drum light that glows with sophistication and style. Try out this DIY to give an old shade a new look, and experiment with Resene FX Metallic paint tinted to Resene Copper Fire.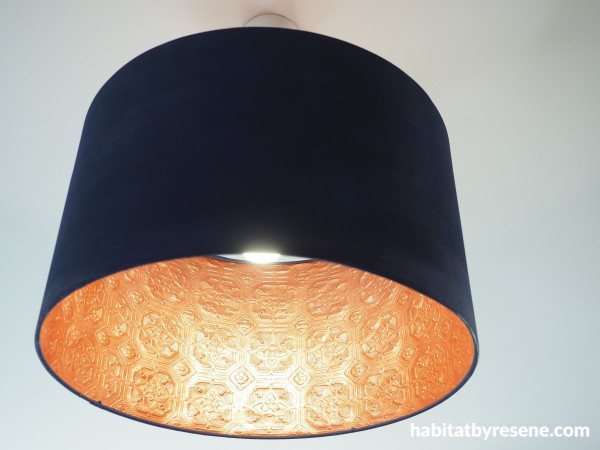 The final product looks chic in Resene Wallpaper Collection RD124, Resene Lucky Point, Resene Wild West and Resene Copper Fire metallic. Wall in Resene Carrara and ceiling in Resene Rice Cake.
You will need:
Light shade
Resene Wallpaper Collection RD124
Measuring tape/ruler
Scissors
Resene testpots in your choice of paint colour (Fleur used Resene Lucky Point, Resene Wild West and Resene Copper Fire metallic)
Paintbrush
Glue
Bread and butter knife
How to: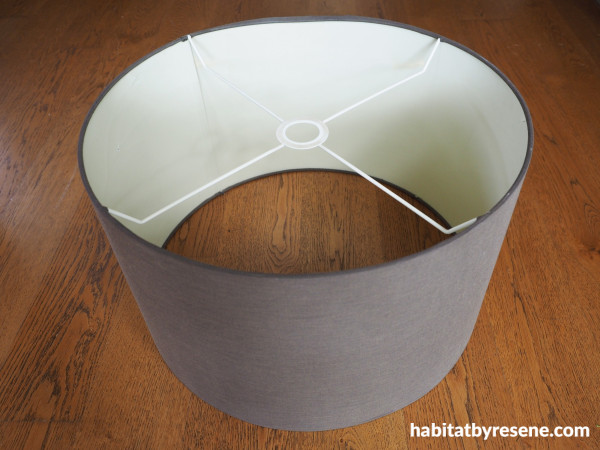 Step 1: This is an old second hand drum light shade. The fabric has faded and the plastic on the inside is cracked in multiple places. It is looking very tired but it can be saved.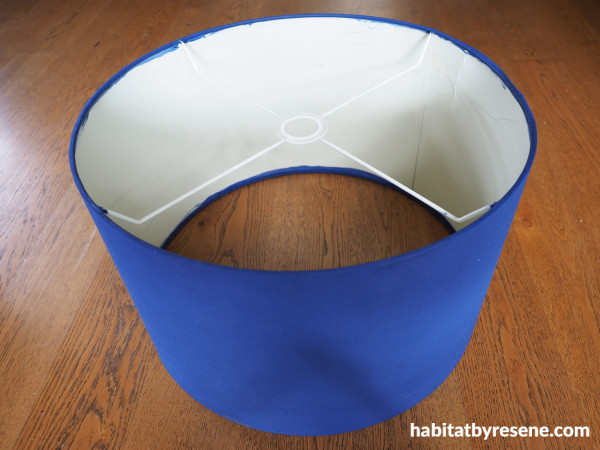 Step 2: Start by painting the outside of the shade with Resene Lucky Point.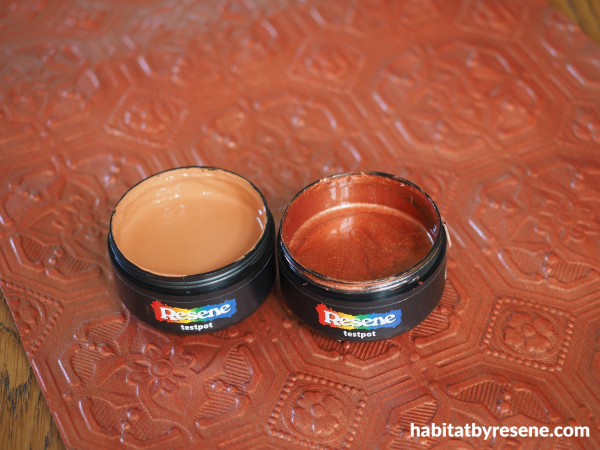 Step 3: Measure the height and circumference of the shade and cut your Resene Anaglypta wallpaper to the width and length needed to fit inside the shade. Paint the wallpaper with a coat of Resene Wild West. When this is dry, paint over it with Resene Copper Fire metallic.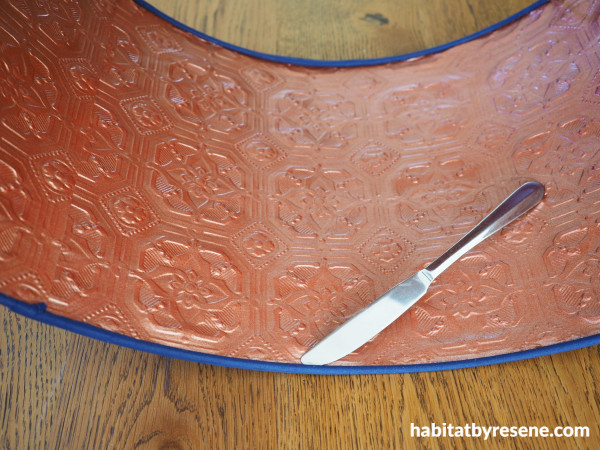 Step 4: Spread glue (try strong PVA glue) on the inside of the shade. Carefully work around the shade, smoothing the paper into place. Fleur found that a bread and butter knife was helpful in pushing the paper under the rim of the shade.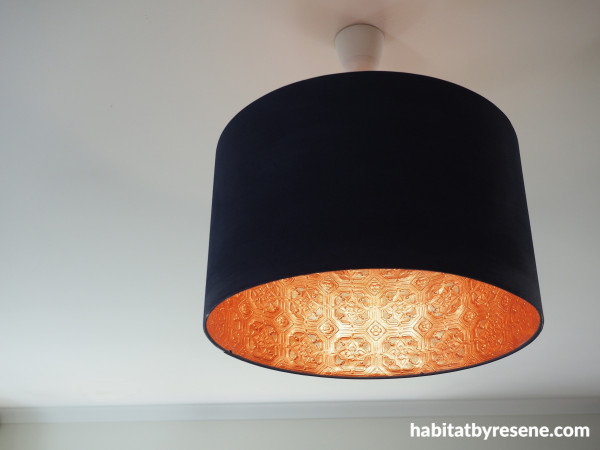 project and images Fleur Thorpe
Published: 16 Jun 2022