►
◄
latest
habitat tv
blog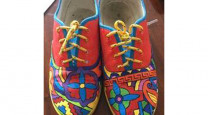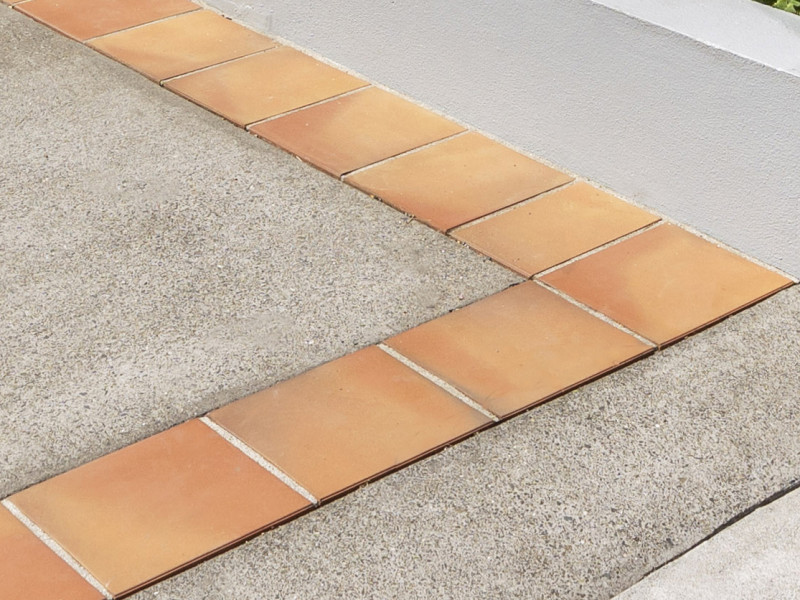 How to get your outdoor area looking its best ever in time for summer with Resene Deep Clean
30 Sep 2020
Spring cleaning isn't just for indoors, it's a good idea to do it outdoors too! If you get the cleaning started now, it'll be just in time for the sunlit season's mainstays: poolside relaxation, summer reads and fine al fresco dining.
Resene Deep Clean is the simple, safe method for keeping outdoor areas free from moss, mould, algae and lichen. Simply spray or brush on and leave nature to do the rest.
Slow acting Resene Deep Clean gets right down to the roots of the problem, destroying the growth and leaving behind a clean surface that looks it's best. Ideal for use on paths, patios, decks and other exterior concrete, timber and painted surfaces.
How to use Resene Deep Clean concentrate
Step 1: Dilute one part Resene Deep Clean to four parts fresh water.
Step 2: Simply spray or brush the diluted Resene Deep Clean solution onto the area you want treated until the surface is made thoroughly wet. Make sure porous surfaces are nicely saturated for best results.
If you're treating lichen, spot-spray Resene Deep Clean when the surface is dry. Leave for 15 to 30 minutes, then apply as above.
Step 3: Wait for results to appear over the course of one week. Reapply Resene Deep Clean to heavy-growth areas if needed.
Top tip: Avoid applying on wet or windy days to ensure you have full control of the spray.
Even faster
The process will be even easier now that Resene Deep Clean is also available in a quick and easy application trigger pack. Simply attach it to your hose and start spraying – no premixing needed and no heavy containers to lug around! You can treat large areas such as driveways, fencing or extensive pathways in minutes with much less hassle.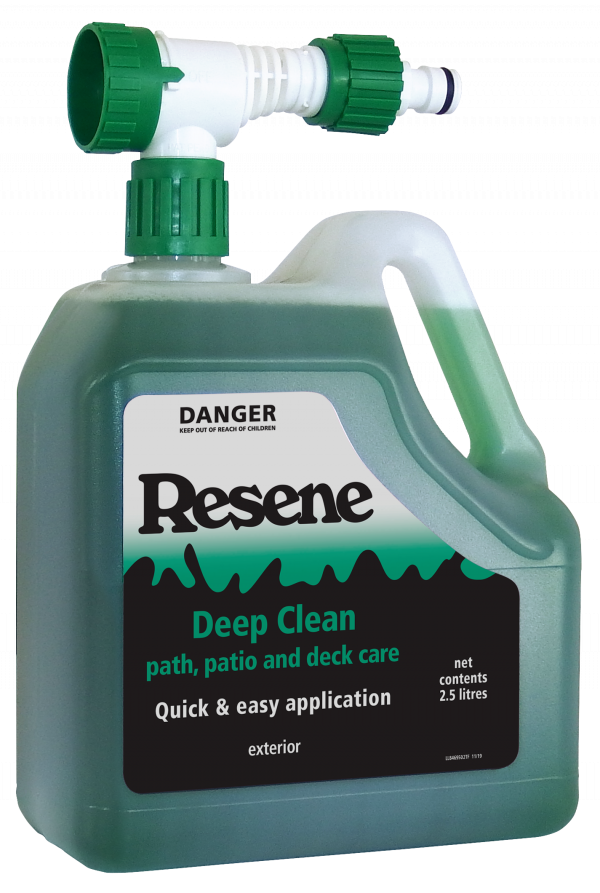 Resene Deep Clean is available from Resene ColorShops and selected resellers.
Top tip: While you're in spring cleaning mode, clean painted areas such as weatherboards with Resene Paint Prep and Housewash. With Resene Deep Clean and Resene Paint Prep and Housewash on the job your whole exterior will look spick and span ready for a summer of relaxing!