►
◄
latest
habitat tv
blog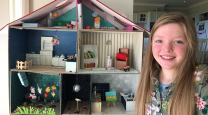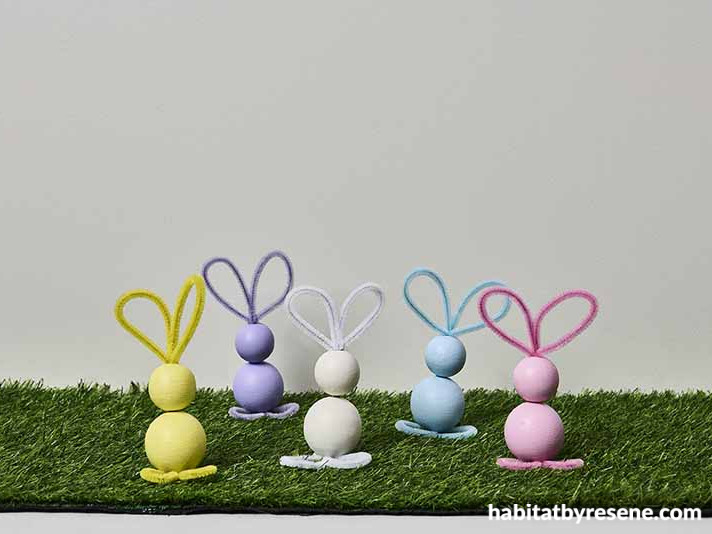 How to make your own Easter wooden bead bunnies
14 Apr 2022
These bead bunnies are an easy project to keep kids busy this Easter. All you need is some pipe cleaners, wooden beads and Resene testpots so hop to it.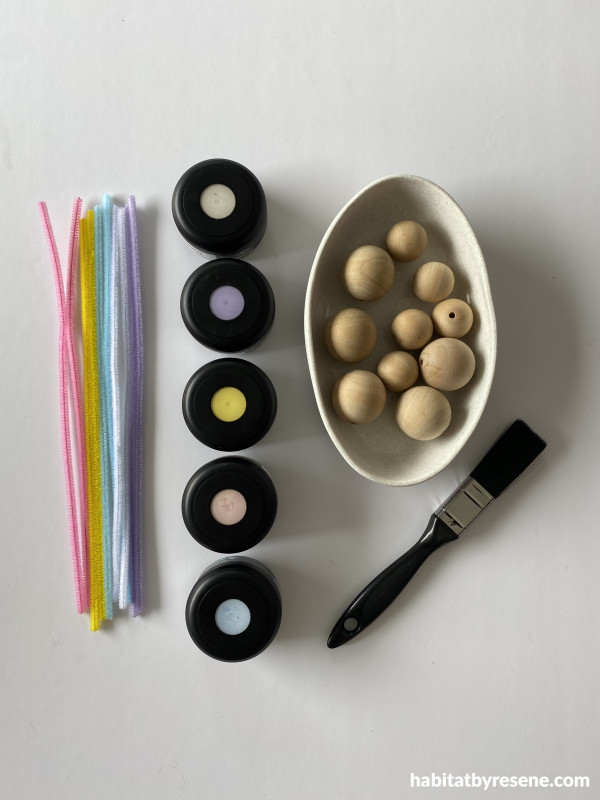 You will need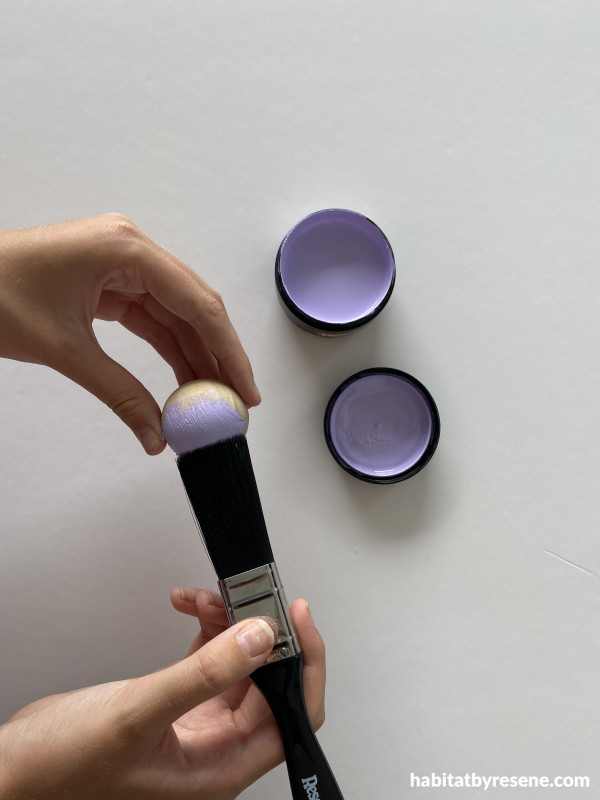 Step 1: Paint a big bead and smaller bead for each bunny. Vanessa painted both beads in the same colour but you could do different colours if you wanted.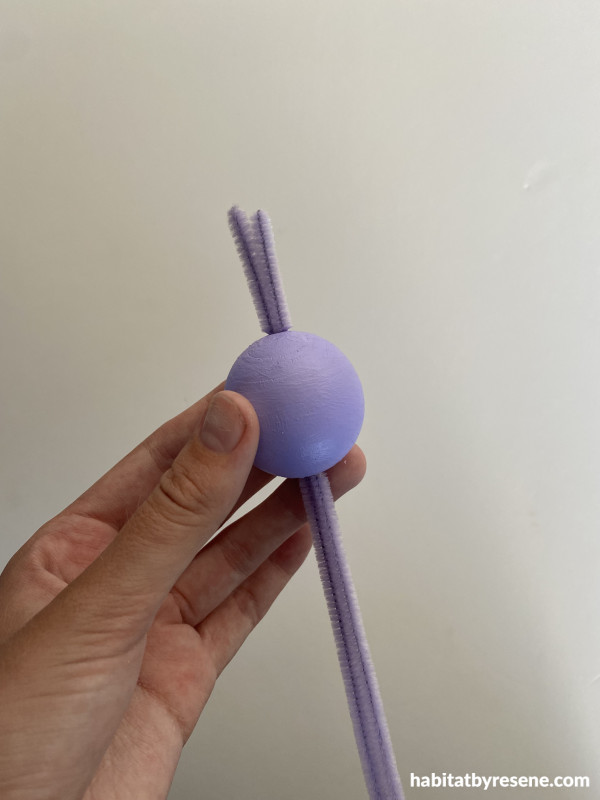 Step 2: Thread two pipe cleaners through the biggest bead until it is sitting in the middle of the two pipe cleaners. You should have half of the pipe cleaners showing out the bottom and half of the pipe cleaners showing out the top.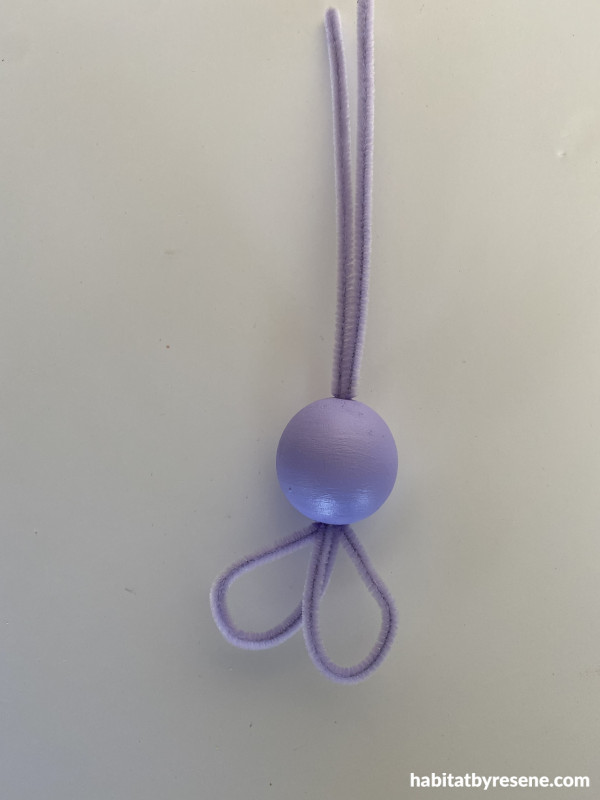 Step 3: Take the pipe cleaners at the bottom and bend them into two loops and tuck back into the bead, this becomes the bunny's feet.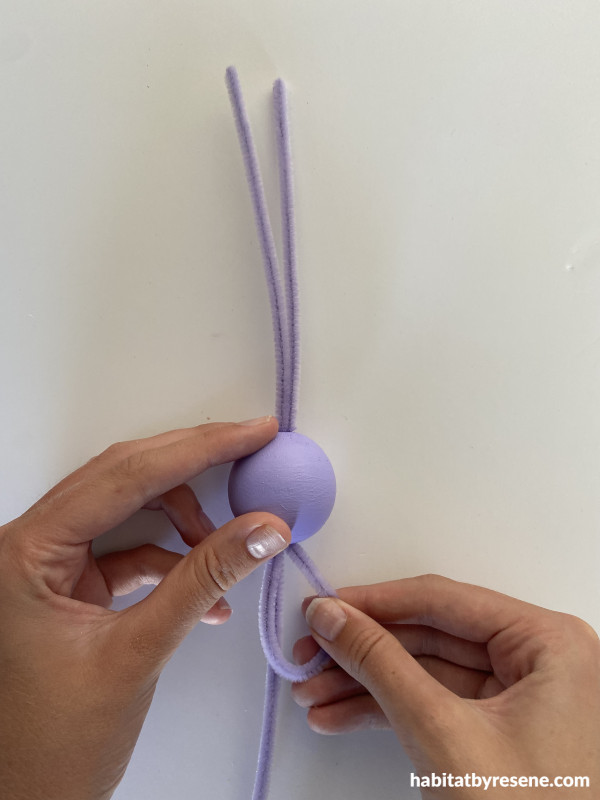 Step 4: Thread the small bead on top of the big bead and then loop each pipe cleaner back into the beads to make the ears.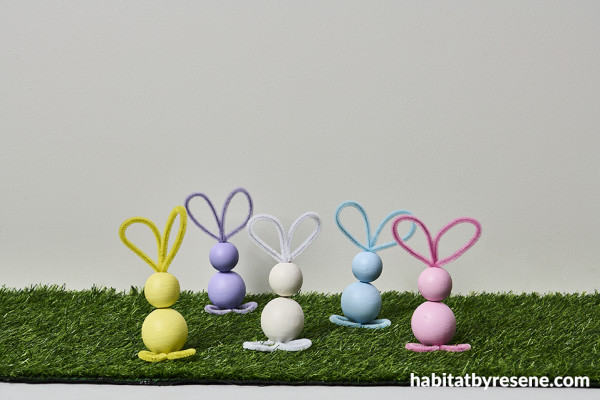 Step 5: These little cuties can be placed anywhere for a festive Easter touch. Vanessa's bunnies are painted in Resene Sail, Resene Villa White, Resene Paris Daisy, Resene Hopbush and Resene Unicorn. Wall colour is Resene Merino.
project Vanessa Nouwens
images Bryce Carleton and Vanessa Nouwens.
Published: 14 Apr 2022