►
◄
latest
habitat tv
blog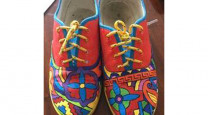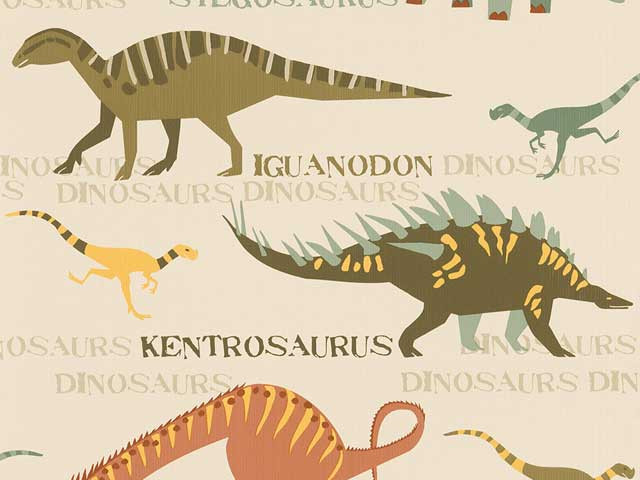 Let your imagination run wild with these cute and quirky wallpapers for kids
03 Dec 2020
If there's one room in the house where imagination rules, it's in a child's bedroom. Leave rules and restraint at the door - Resene has a wide range of fun and whimsical wallpapers that will leave you reconsidering white walls for good. Whether you are looking for soft pastel tones for a nursery or a menagerie of wild animals for your energetic youngster, the Resene Wallpaper Collection has the perfect wallpaper for any age.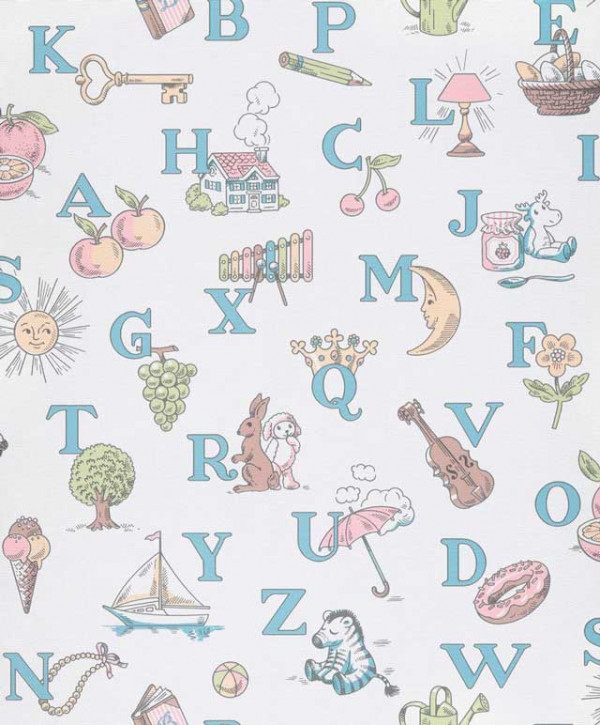 Keep it sweet and simple with the vintage-style Resene Wallpaper Collection LL3016. Available from Resene ColorShops in three different shades (LL3016, LL3110 and LL3104), this wallpaper will grow with your child - one day they'll be babbling away to the little rabbit, the next they'll be learning their ABC's. The variety of colours makes this a fun choice for styling; keep it neutral with Resene Solitude and let the wallpaper shine or colour match the alphabet with Resene Regent St Blue, and make accents pop with Resene Blue Haze, Resene Cinderella and Resene Primrose.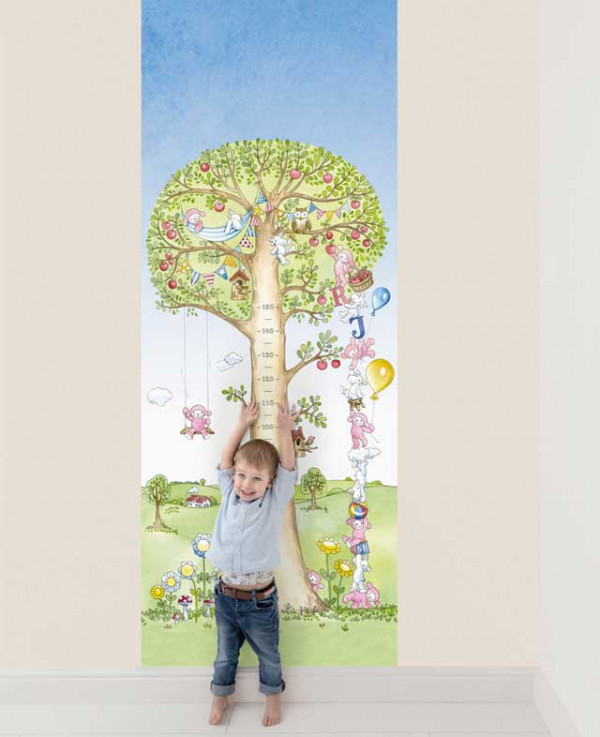 It's easy to make a house a home - it just takes a little heart. Resene Wallpaper Collection LL6001, available from Resene ColorShops, is a sweet and easy way to brighten your child's bedroom and make memories along the way. This height chart and mural is also a cost-effective way to add some extra colour to a painted room. The colour-coordinating possibilities are endless. Keep the walls neutral with Resene Alabaster and add pops of colour with accessories - why not try painting a matching toy crate using Resene Jordy Blue, Resene Geneva or Resene Cupid.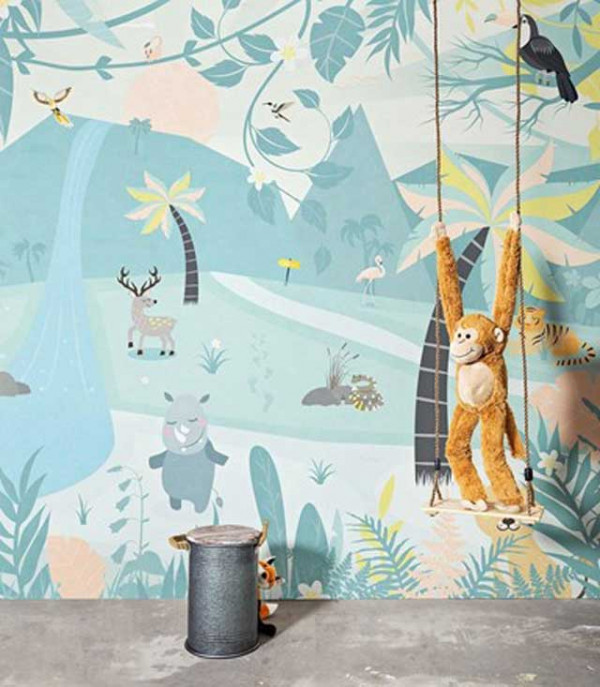 Bring a little jungle fever inside with Resene Wallpaper Collection 30801, available from Resene ColorShops. This large mural will transform a bare wall into a standout feature and provide endless inspiration for bedtime stories. Murals are an excellent option for a gender-neutral nursery or bedrooms that will pass between siblings - they won't date or be outgrown by their next birthday. Let the mural shine by keeping styling minimal with a warm wood stain in Resene Woodsman Nutmeg or a neutral icy blue white such as Resene Zircon. Or embrace your wild side and go full theme with complementary colour splashes of Resene Sazerac, Resene Half Kumutoto, Resene Wishlist or Resene Double Concrete.

For the brave and bold, Resene makes it easy to embrace your child's interests and take it to the next level. Horse mad? Resene Wallpaper Collection 293104 (available from Resene ColorShops) is an eye-catching choice for future equestrians, so style it with pared-back neutral furniture and a soft wall colour, such as Resene Quarter Crisp Green (and perhaps a few show jumping ribbons).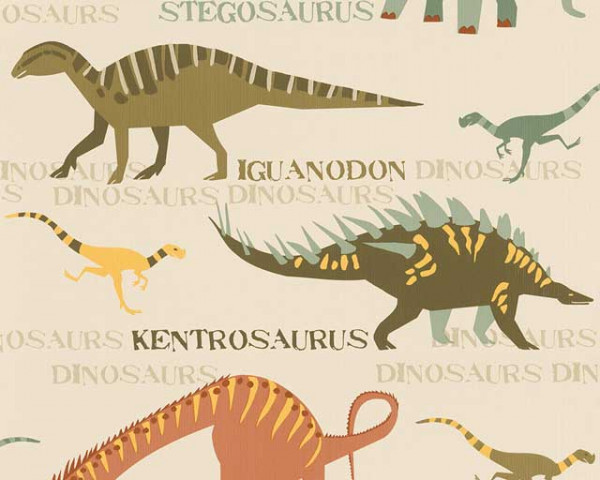 If your child's tastes run a little more prehistoric, Resene Wallpaper Collection 93633 will not only give their room a point of interest but also teach them how to spell Kentrosaurus. Try this wallpaper on a feature wall and pull out the green, orange and yellow tones as inspiration for the rest of the room. Try Resene Half Solitaire, Resene Beethoven, Resene Amulet and Resene Bullwhip for a jolly Jurassic palette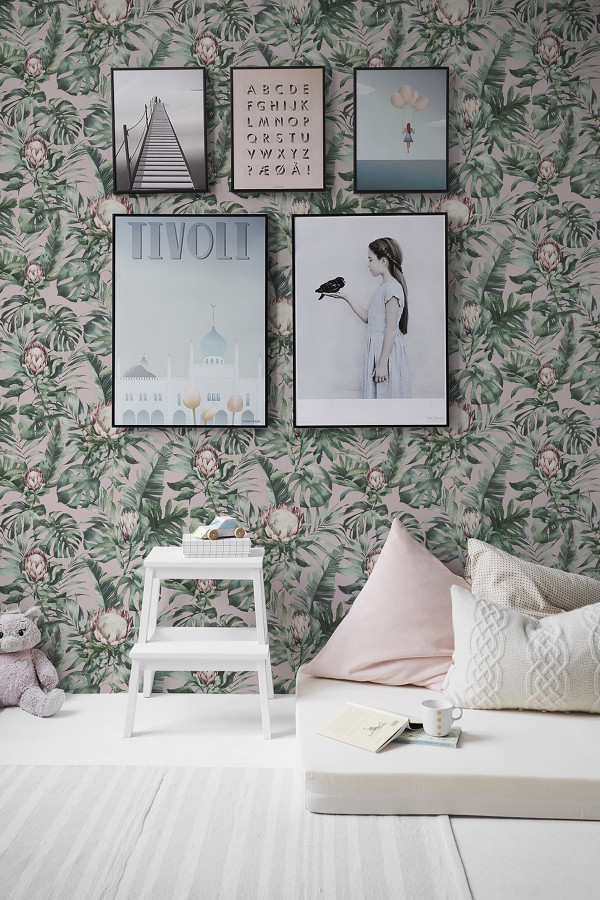 If your taste runs more timeless than trendy, select a design such as Resene Wallpaper Collection 90220, available from Resene ColorShops. Having a statement wallpaper as an anchor allows you to reinvent and modernise the room on a whim using the wide variety of Resene paint colours. This protea-decorated wallpaper works perfectly with soft pastels for a chic nursery (try Resene Carefree or Resene Pot Pourri) or with bolder pops of colour such as Resene Cupid and Resene Blue Chill. With a few small changes, it can easily evolve into a sophisticated bedroom or study space for teens.