►
◄
latest
habitat tv
blog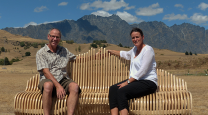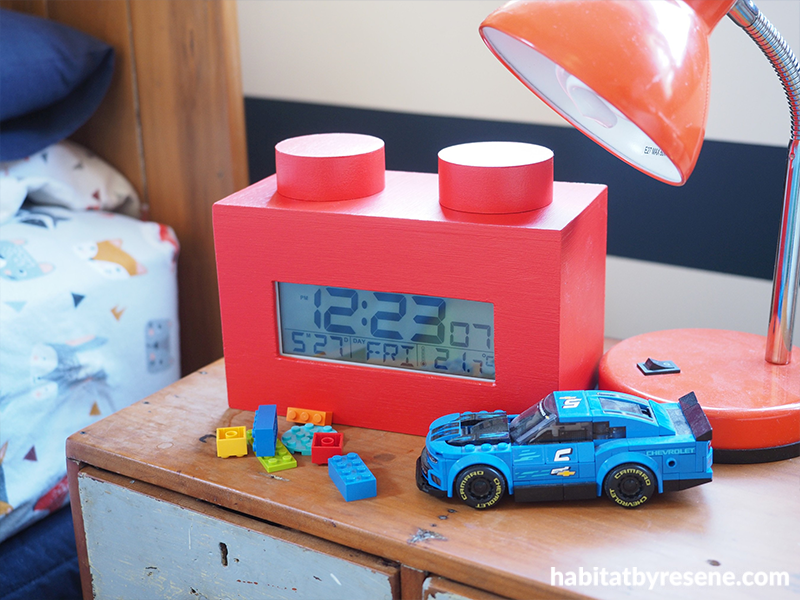 How to make a colourful Lego-inspired DIY clock
29 Jun 2022
'Lego' of the fear of ever being late with this colourful DIY clock, perfect for a kid's bedroom or any Lego fan. Resene Flashpoint is sure to brighten up any space. What are you waiting for? Time flies when you're making a weekend DIY.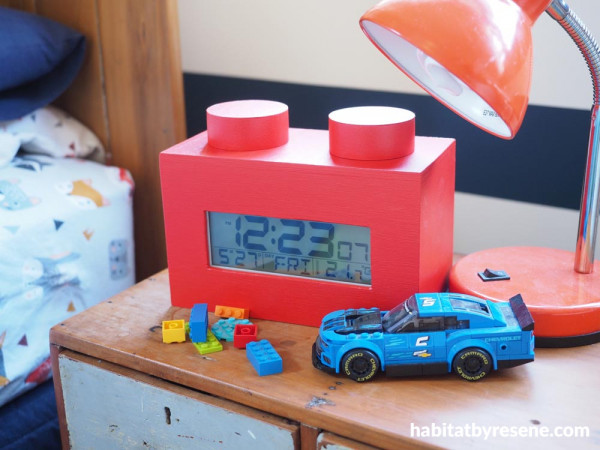 This Lego-inspired clock adds fun to any bedroom. The wall is painted in Resene Eighth Canterbury Clay and Resene Dark Knight.
You will need:
Wood – Fleur used thin plywood for the box but thin MDF would also work
5cm thick MDF
Saw
Electric drill
Jig saw
Wood glue
Tape
Resene Quick Dry
Resene testpot in your choice of colour (Fleur used Resene Flashpoint)
Paintbrush
Sandpaper
Cloth/rag
Ruler and pencil
Compass
Clock display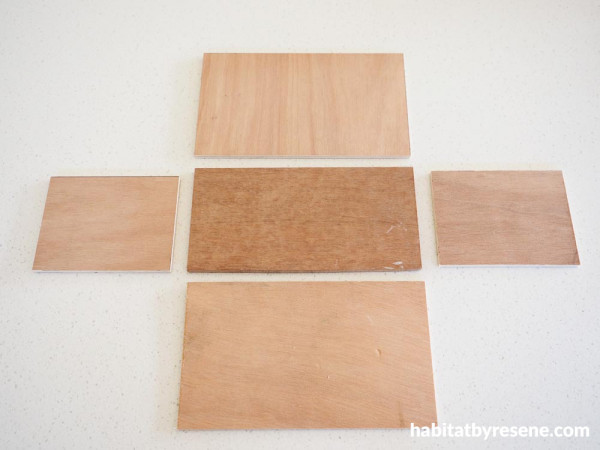 Step 1: Fleur used some scrap untreated plywood for this project. Her scrap wood ranged in thickness from 4mm to 7mm. It doesn't matter what thickness you use, but just make sure that the overall final dimensions are correct. Start by cutting out the five pieces to make the Lego-style brick.
Fleur made her brick to be in proportion to a real Lego 1 x 2 brick, so the final size of the brick is 20cm long by 10cm wide by 12.5cm tall. Cut two sides, a front and a back and a top. Make sure you make allowances for the thickness of your wood. Use sandpaper to sand any rough edges smooth.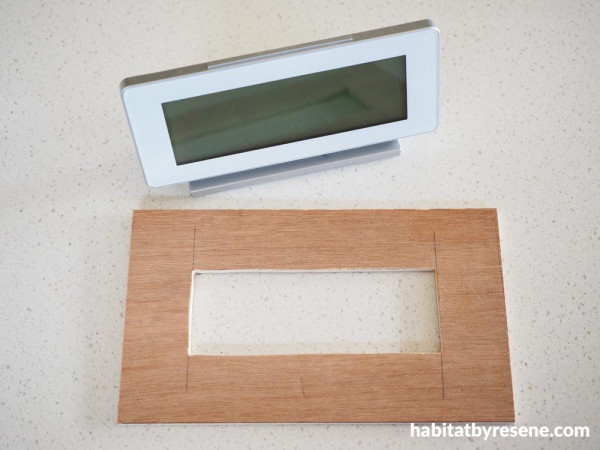 Step 2: Measure the size of the clock display and transfer this measurement on to the front piece of wood. Drill a hole and then use a jig saw to cut out a rectangular hole in the front for the clock display to show through. Sand any rough bits smooth.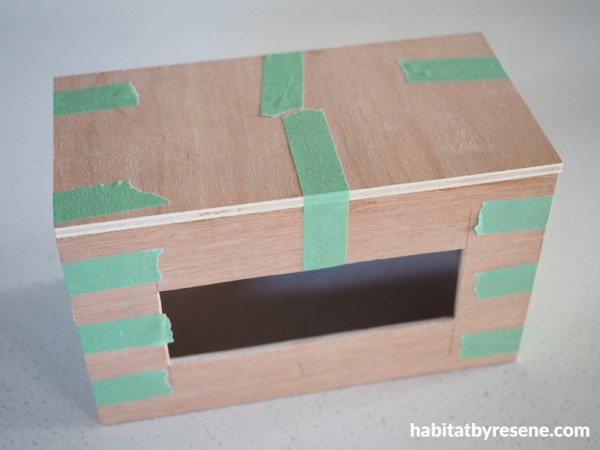 Step 3: Glue all your wood together with strong wood glue. Fleur used some tape to hold it all together while the glue dried.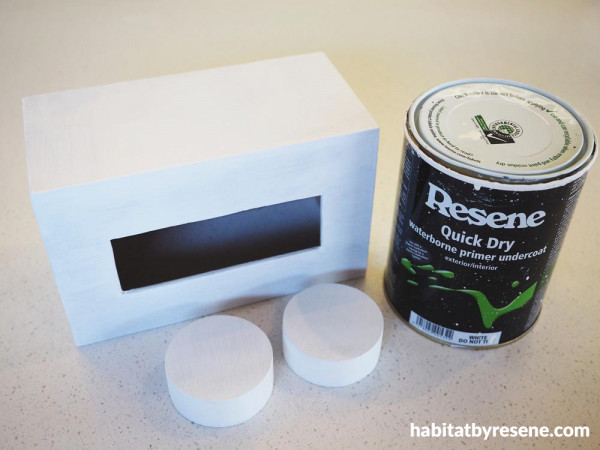 Step 4:
Once the glue is dry, remove the tape and sand the box to make all the edges flush and to remove any glue overrun. Paint on one coat of Resene Quick Dry, and once this is dry, give it a light sand. Wipe away the dust with a cloth.
While the primer is drying, use a compass to draw two circles on to 2.5cm thick MDF. Make the circles 6.25cm in diameter. Cut these out with a band saw or jig saw and sand them smooth. Prime them with Resene Quick Dry and once that is dry, give them a light sand.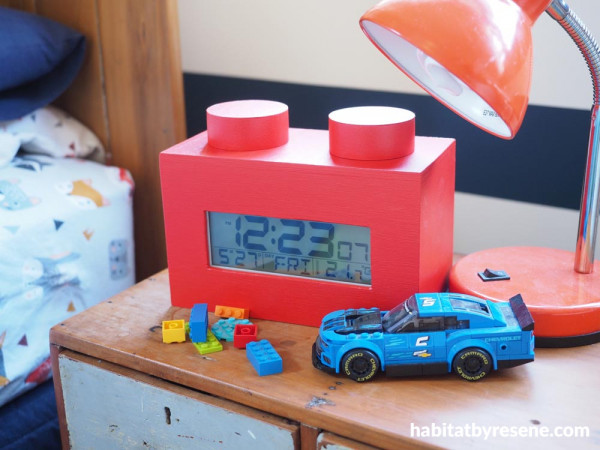 Step 5: Paint the box and circles in Resene Flashpoint. Apply two coats, allowing the first to dry before applying the second coat. Use wood glue to glue the two circles to the top of the brick/box. Hot glue the clock into place.
If you want to paint your Lego inspired clock in another common Lego colour, try Resene Spotlight, Resene Wet n Wild or Resene Japanese Laurel.
project and images Fleur Thorpe
Published: 29 Jun 2022