►
◄
latest
habitat tv
blog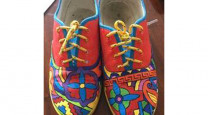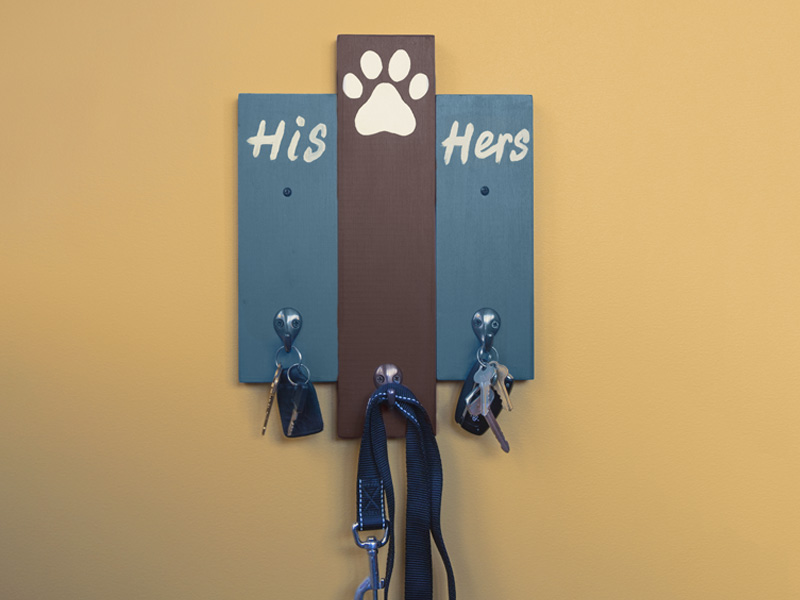 Make a dinky hook board for you – and the dog
09 Oct 2019
It's a dog-eat-dog world out there. Do yourself a favour and make a handy set of hooks for your car keys and one for the dog lead.
You will need:
Resene testpots in your choice of colours; we used Resene Liberty, Resene Rebel and Resene Ecru White
Resene Quick Dry undercoat primer
3 lengths of 90mm x 18mm pine wood (2x at 25cm long and 1x at 35cm long)
Paint brush
Fine grit sandpaper
Small craft paint brush.
3 wardrobe hooks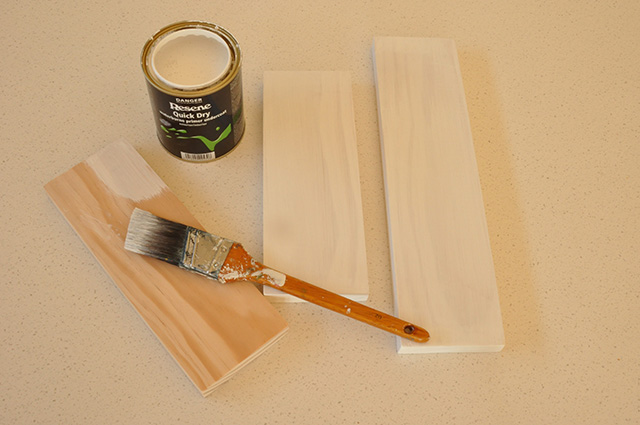 Step 1 Cut the wood into the three lengths – two at 25cm long and one at 35cm long. Sand off any rough bits from the cutting. Paint each piece with Resene Quick Dry undercoat primer.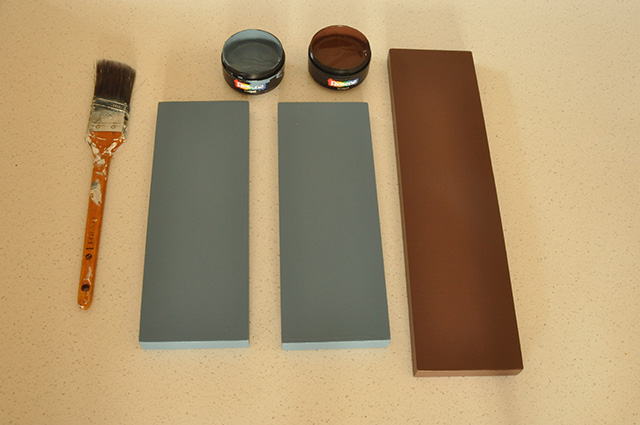 Step 2 When dry give each piece a quick sand with a fine grit sandpaper. Paint the two short lengths of wood in Resene Liberty with two coats of paint, allowing for the first coat to dry before apply the second coat. Repeat using Resene Rebel on the longer piece of wood.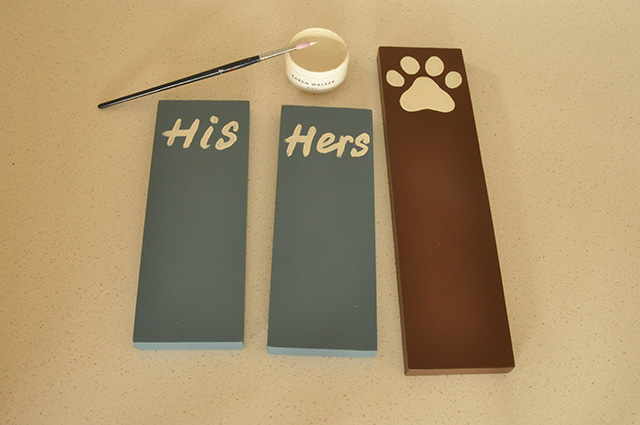 Step 3 Use a small craft paint brush and Resene Ecru White to paint on the words 'His' and 'Hers' at the top of the two blue boards, and paint a dog's paw print onto the longer piece of wood.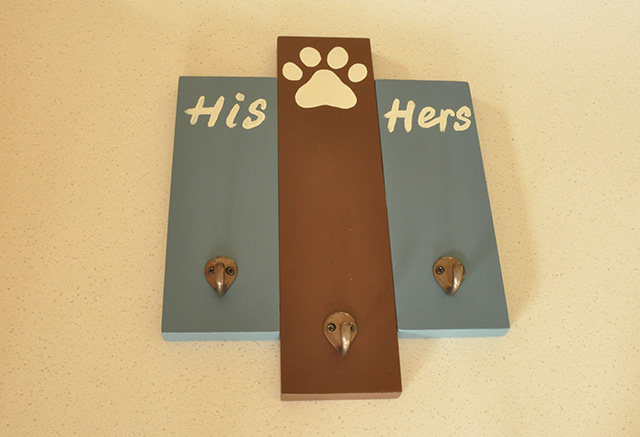 Step 4 Attach wardrobe hooks to the bottom of each piece of wood and use wood glue to glue all three bits together. Attach to the wall using screws.
Project by Fleur Thorpe. Wall in final photograph is painted in Resene Coyote.