►
◄
latest
habitat tv
blog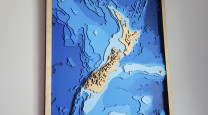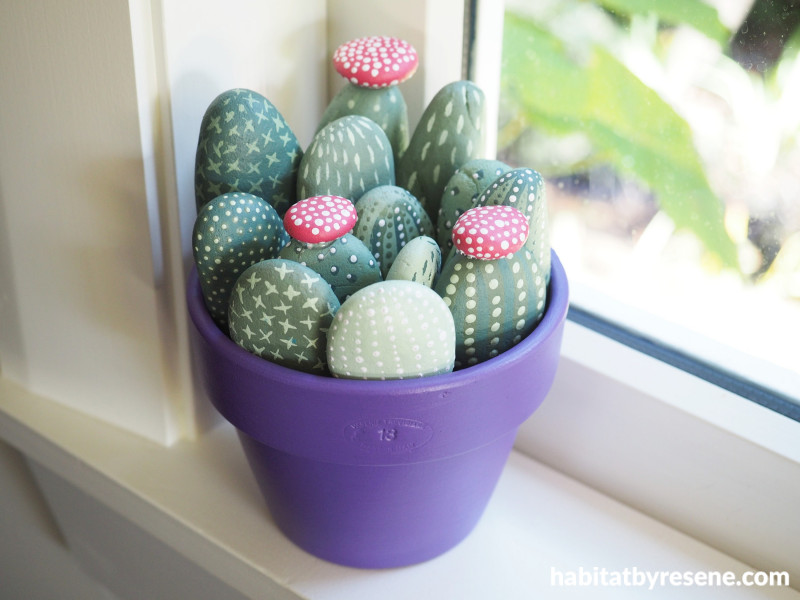 Make your own rockin' cacti
24 Aug 2023
Tired of forgetting to water your plants, only to find them limp or dead? You won't have to worry about dying plants if you make your own cactus out of rocks! This gorgeous DIY project is relaxing and mindful to do as you paint the details onto each rock, and it will look fabulous on your sunniest windowsill.
What you need: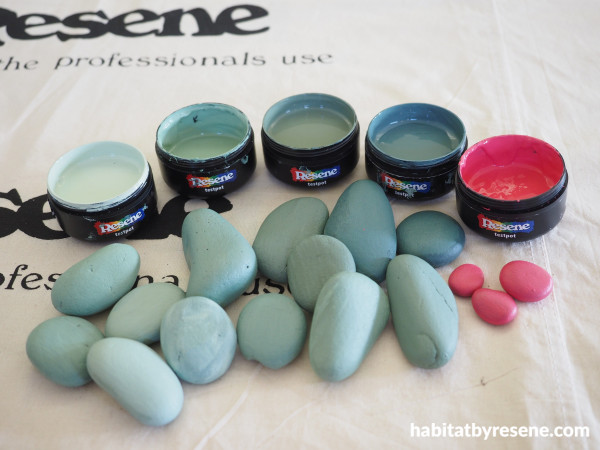 Step 1: Start by painting a few of each of your stones in your chosen Resene paint colours. Fleur used Resene Spring Rain, Resene Rivergum and Resene Green Meets Blue. Paint two or three of the smallest stones in your chosen shades for the flowers. Fleur used Resene Drop Dead Gorgeous.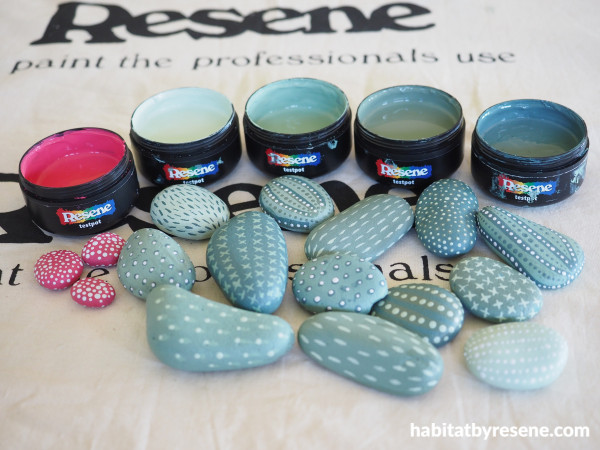 Step 2: Next, use the same colours to add contrasting patterns on each of the stones. Try making dots, dashes, stripes and crosses to create patterns that look like the texture of cacti. Add dots to the pink stones with Resene White.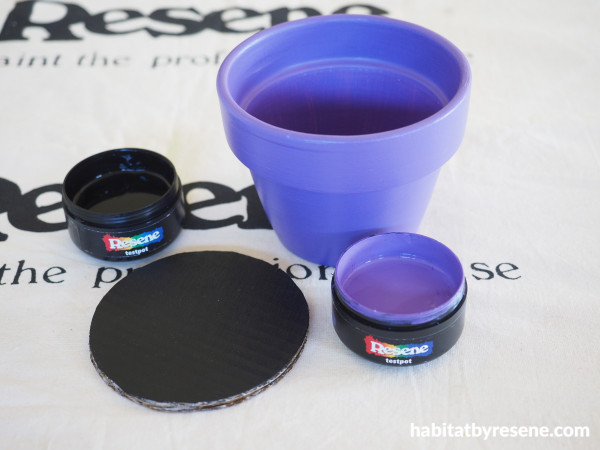 Step 3: Seal a small terracotta pot with Resene Aquapel and Terracotta Sealer. Once this is dry, paint on two coats of your chosen Resene paint colour. Fleur used Resene Kingfisher Daisy. Cut out a circle of thick cardboard that will fit inside the terracotta pot. Paint the cardboard in Resene Black.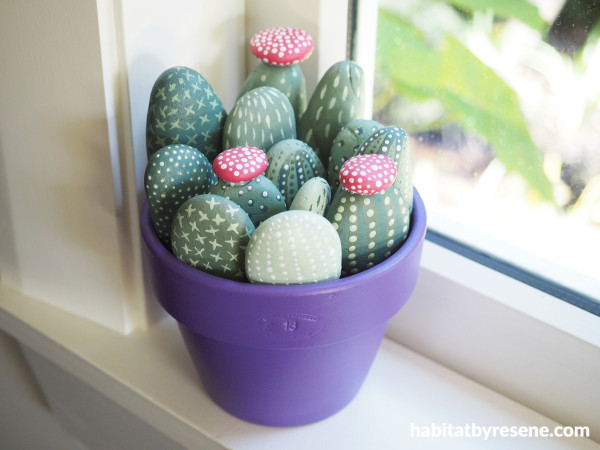 Step 4: Put the cardboard circle in the pot and add the painted stones one at a time, securing them in place with hot glue. Finish by gluing the pink flowers on top of a few of the cacti.
Window trim painted in Resene Half Rice Cake.
project and images Fleur Thorpe
Published: 24 Aug 2023