►
◄
latest
habitat tv
blog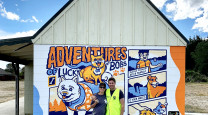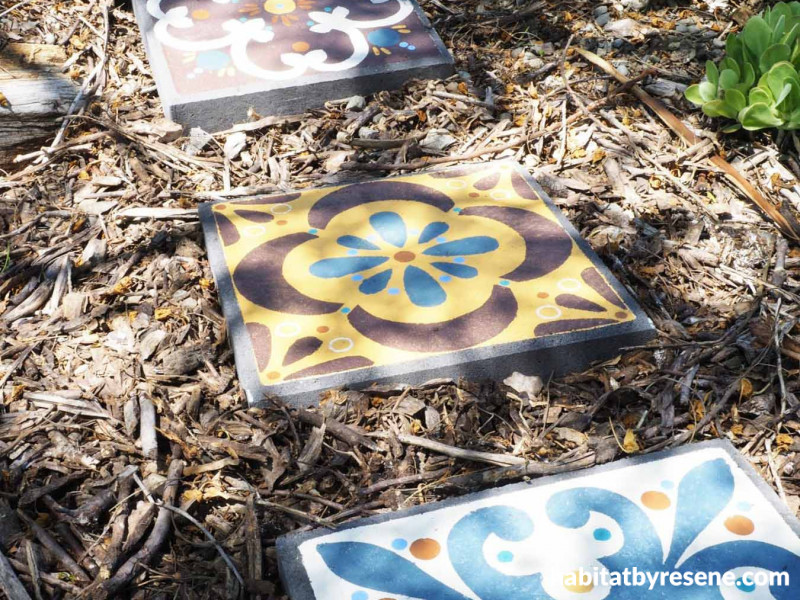 Make your own Moroccan style painted pavers
23 Dec 2021
Rock the casbah in your outdoor area by hand-painting your own stencilled pavers. Try painting them in Resene FX Nightlight glow-in-the-dark paint to help light up your pathway at night.
You will need: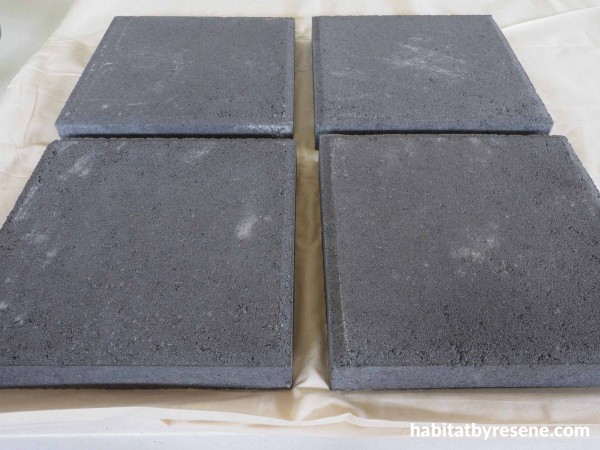 Step 1: Set up your pavers on a drop cloth.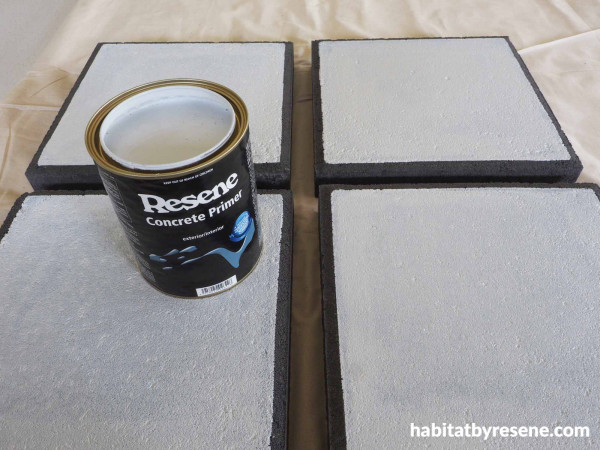 Step 2: Start by painting the paver with Resene Concrete Primer.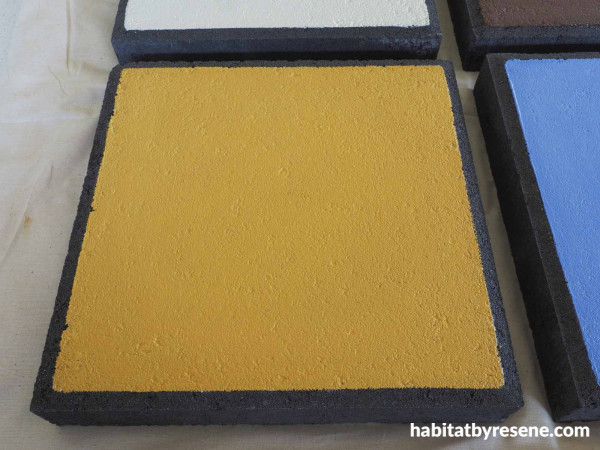 Step 3: Once the primer is dry, paint over it with two coats of your chosen colour, allowing the first coat to dry before applying the second coat. Fleur used Resene Noosa.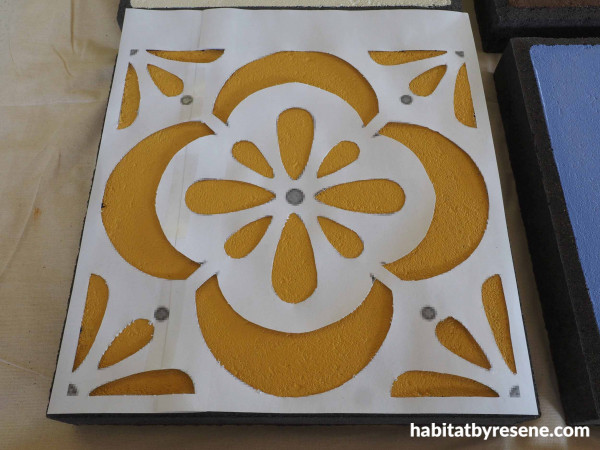 Step 4: While the paint is drying, use a sharp craft knife and chopping board to cut out the stencil pattern. When the base paint is dry, use loops of Sellotape to fix the back of the stencil to the paver.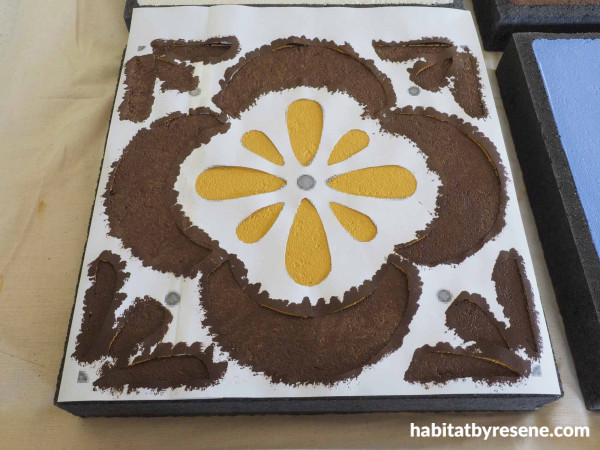 Step 5: Use a short, bristled paint brush to dab on the paint. Be careful not to force paint under the stencil where you don't want it. You may choose to use different colours for different parts of the stencil.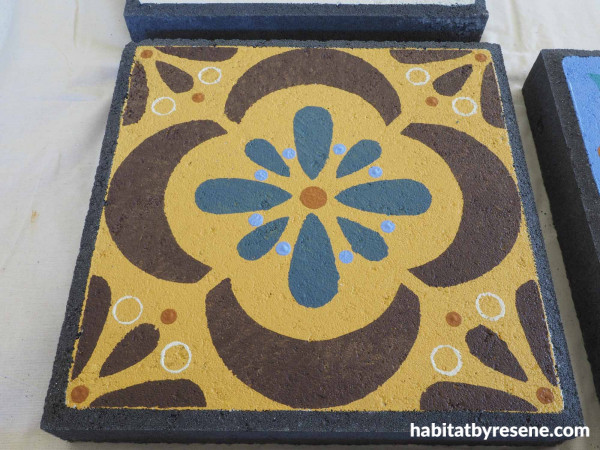 Step 6: Once you have finished painting the stencil, carefully remove the stencil without smudging the paint. Add spots by dipping the end of the paintbrush handle into the paint. You can make bigger circles by dipping the lid of a large felt-tip or whiteboard marker into the paint and pressing it on the paver to make a ring.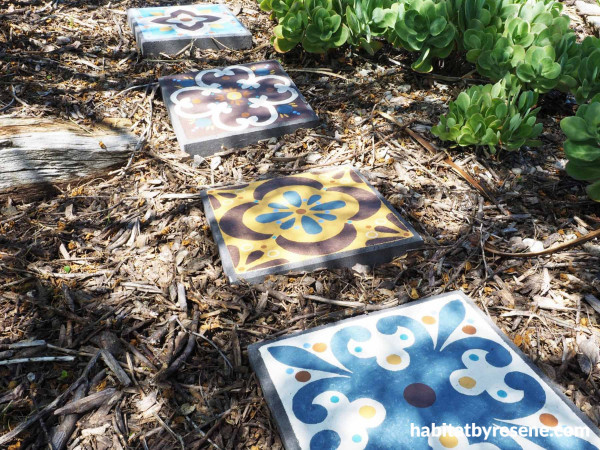 Experiment with using different stencil patterns across all four pavers and try to use the same paint colours for a cohesive look. Fleur used Resene Noosa, Resene Quarter Canterbury Clay, Resene Cinnamon, Resene Ming, Resene Rebel,Resene Chetwode Blue and Resene Safehaven.
Project and images: Fleur Thorpe
Published: 23 Dec 2021