►
◄
latest
habitat tv
blog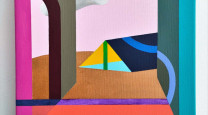 Embrace your inner night owl with this starry DIY art
05 Aug 2021
Birds of a feather rock together in this creative DIY canvas. This is the perfect opportunity to venture into the garden for pebbles and make the most of those wintery tree branches. Three-dimensional art is eye-catching and these feathered friends will look great on the wall of a kids' bedroom or study. Head into your nearest Resene ColorShop to check out their range of colourful testpots that are sure to help your creativity take flight!
You will need: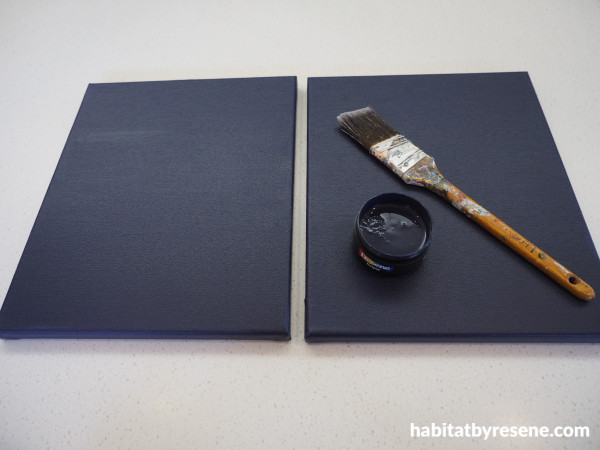 Step 1: Start by painting the two canvases in your choice of colour – Fleur used Resene Black Rock.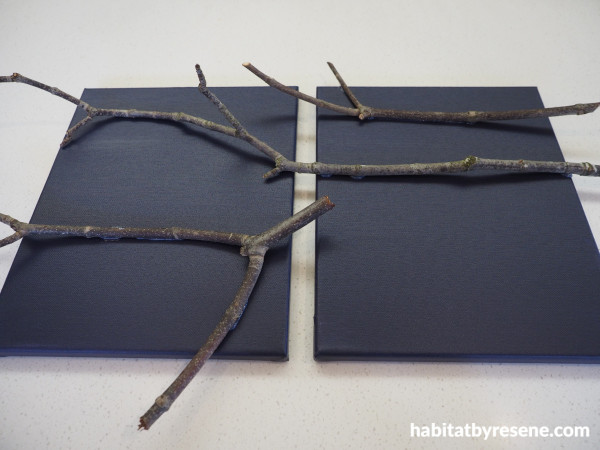 Step 2: Position the twigs on the canvases, trim them as needed and glue them in place using a hot glue gun.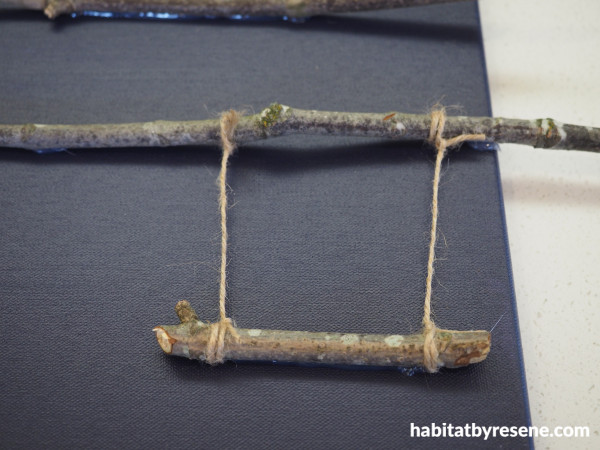 Step 3: Cut a short length of twig and use string to make a swing. Glue this in place with the hot glue.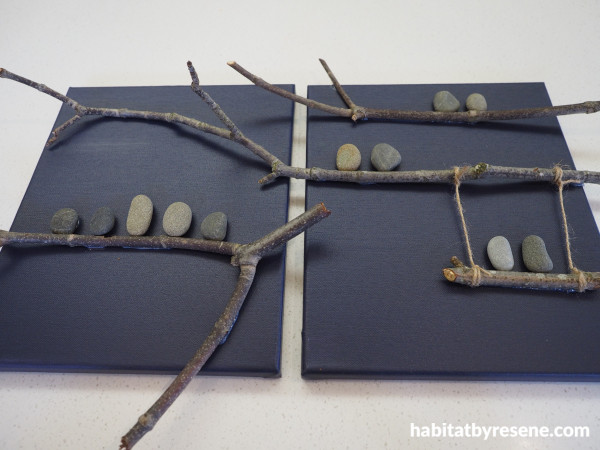 Step 4: Glue the stones in place.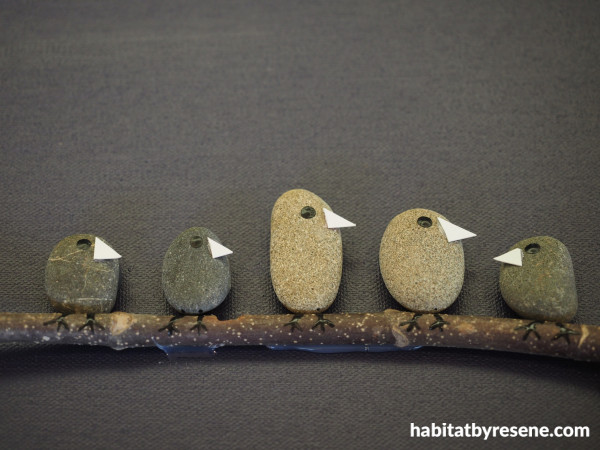 Step 5: Cut some small triangles out of scrap cardboard and glue these in place for beaks. Use a dark colour such as Resene Black to paint on the eyes. Fleur used the blunt end of a bamboo skewer to get the small dots for eyes. Paint on the legs and feet. Fleur used the sharp end of the bamboo skewer to paint on the thick lines.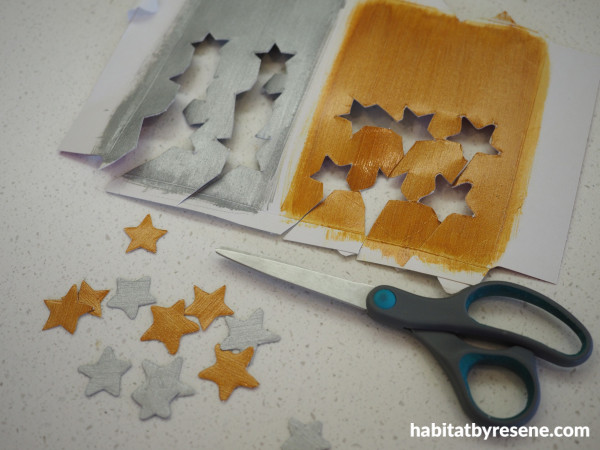 Step 6: For the gold stars, Fleur painted some spare cardboard in Resene Apache, followed by two coats of metallic Resene Gold Dust. For silver stars, try Resene Stack as the base colour, followed by two coats of Resene Silver Aluminium. Once dry, use scissors to cut out some small stars. Glue these to the canvases with hot glue.
project and images Fleur Thorpe
Published: 05 Aug 2021