►
◄
latest
habitat tv
blog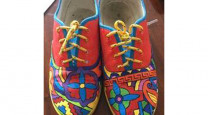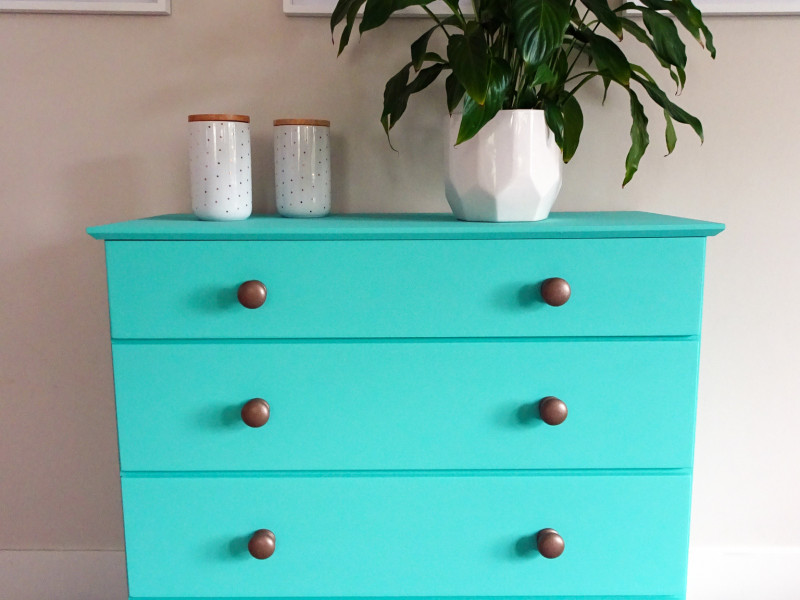 DIY colour pop tallboy
01 Apr 2020
Like many people, Sarah had a tallboy dresser at home. It was nothing fancy and was showing definite signs of wear and tear, but it was still too good a piece of furniture to give up on. She shows us how to give it a total overhaul with some splashy colours so that it can continue to be enjoyed for many years to come.
You will need:
A tallboy dresser (or another substantially sized item)
Sandpaper and/or an electric sander
Screwdriver (for changing out the hardware)
Testpot brushes and/or a small smooth surface roller
Resene Quick Dry primer undercoat
Resene SpaceCote Flat in Resene Keppel
Resene testpot in your choice of colour – Sarah used Resene Spark metallic paint
Resene Aquaclear Natural
Step 1 Remove the existing hardware using a screwdriver. This tallboy had shiny silver handles that Sarah was keen to replace.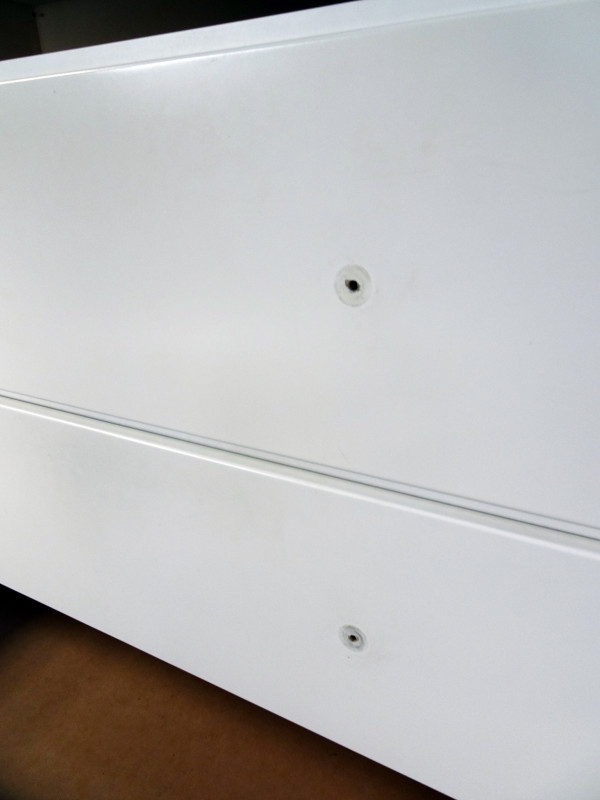 Top tip: When you remove your drawers, mark a number on the back of each in pencil so that you will remember where they go when you need to put them back.
Step 2 Give the frame and drawers of your dresser a good sanding. You could easily do this by hand using sandpaper if you don't have an electric sander. This particular tallboy was made of MDF, with a shiny white lacquer coating. Sarah sanded this back so she could paint over it.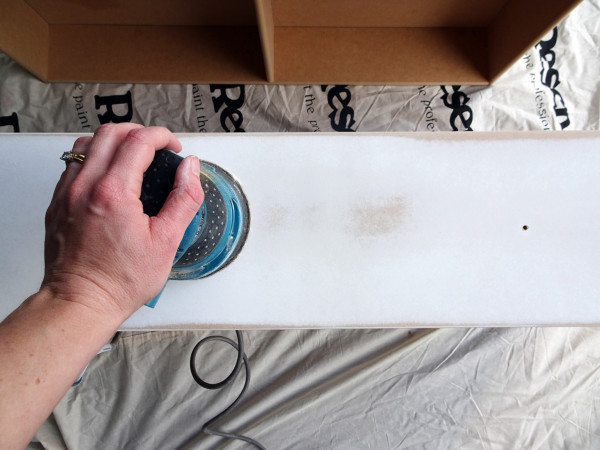 Step 3 Once the sanding is complete, wipe the surface down to remove all sanding dust with a clean dry cloth. Then, apply one coat of Resene Quick Dry primer undercoat to all the exterior surfaces using a testpot brush or a small smooth surface roller.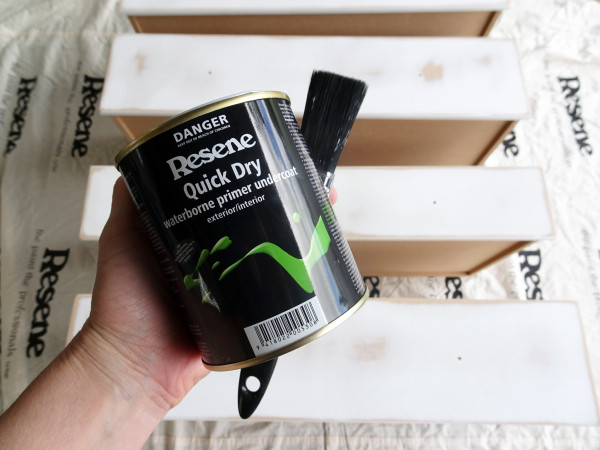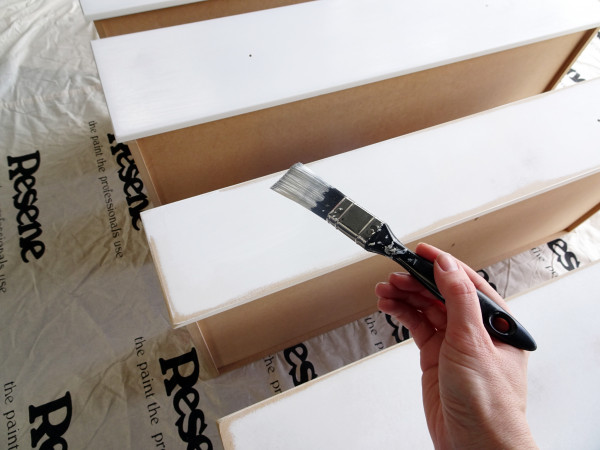 Step 4 Apply two coats of your chosen paint colour to the drawers, allowing the first to dry completely before moving on to the next. Sarah chose Resene SpaceCote Flat in Resene Keppel, which is super bright, fun and an on-trend flat finish.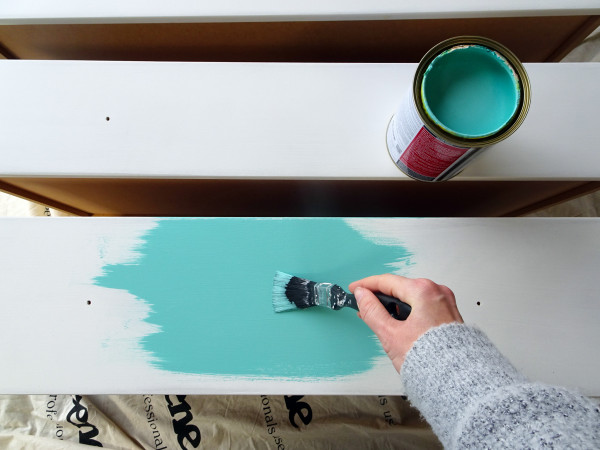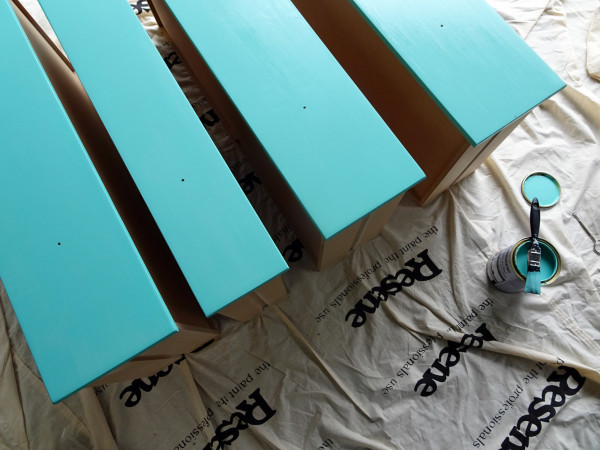 Step 5 After the drawers have dried completely, apply two coats of your chosen colour to the main frame. Sarah used Resene Keppel.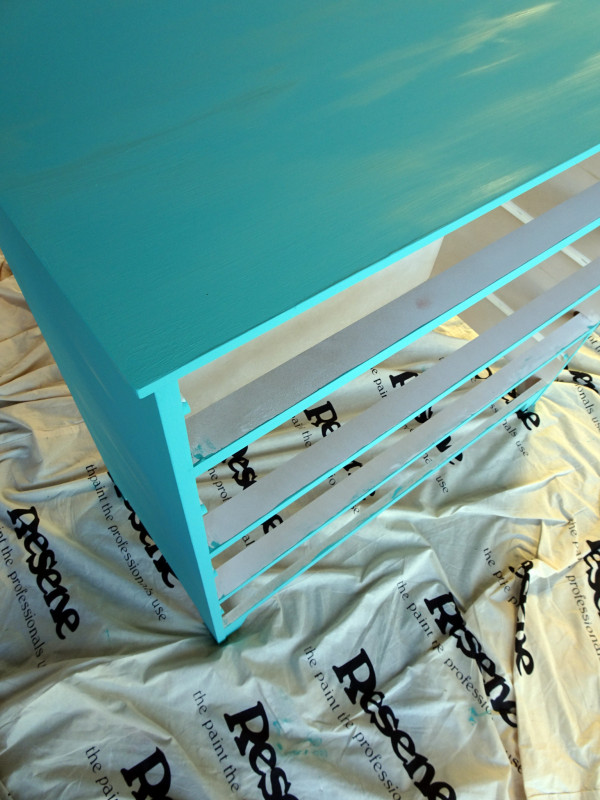 Step 6 Finish the surface with Resene Aquaclear Natural waterborne clear, or you can leave it as is if you would like to label your dresser drawers using chalk. Resene SpaceCote Flat works just like a chalkboard – simply wipe it clean with a damp cloth.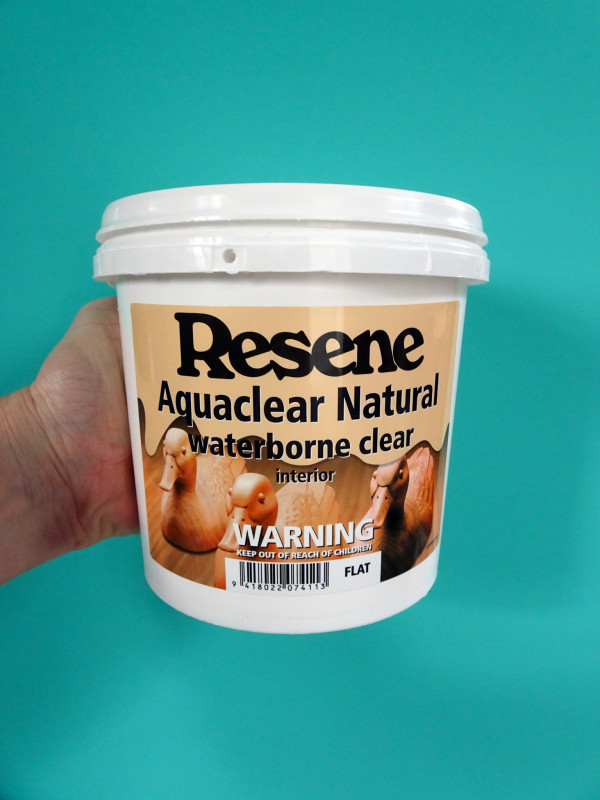 Step 7 Choose new hardware for your drawers to suit your decor. Sarah chose some simple round wooden knobs and painted them in two coats of Resene Spark metallic paint. If you like the existing handles, you can clean them and attach them back on again, or give them a touch of a contrasting paint colour for a whole new look.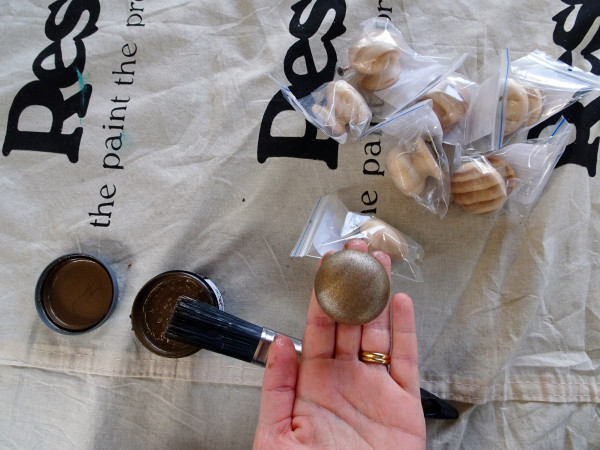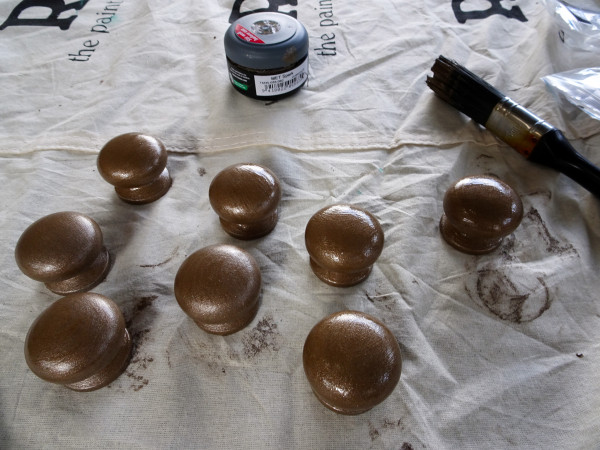 Step 8 Attach the new handles using a screwdriver and reassemble the drawers.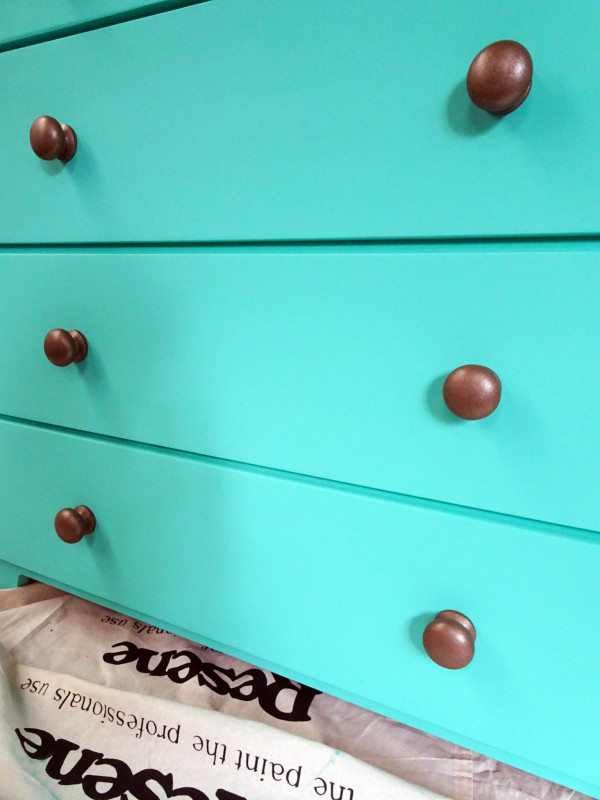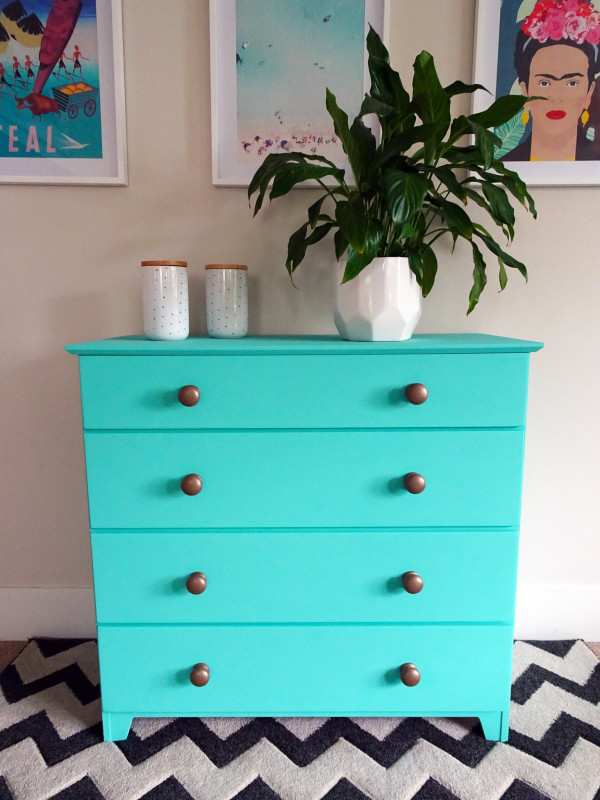 Talk about an extreme makeover! This tallboy has gone from bland bargain-store furniture to a total statement piece – and it was so easy. Dresser in Resene Keppel with handles in Resene Spark metallic paint.
Top tip: Use Resene Lustacryl semi-gloss in place of Resene SpaceCote Flat for a hard wearing finish that is easier to wipe clean.
project and images Sarah Herring