►
◄
latest
habitat tv
blog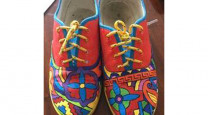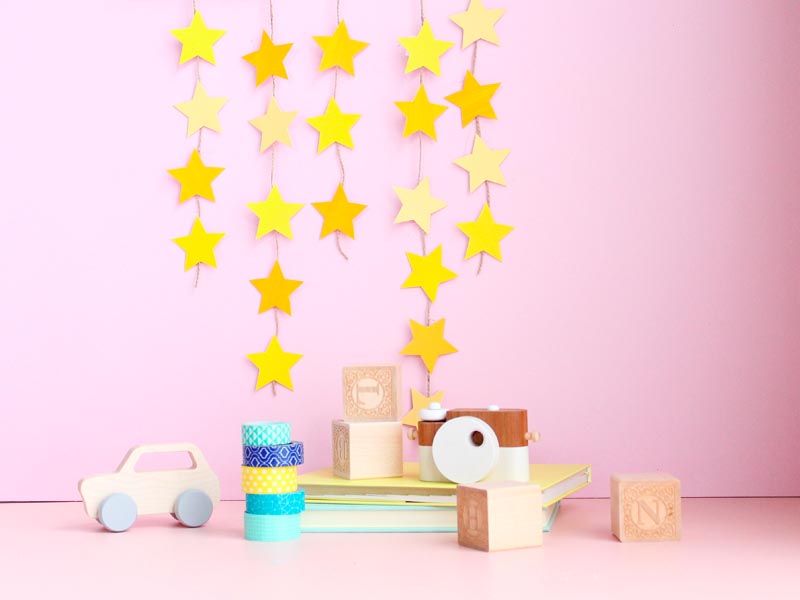 DIYS for little artists
08 Feb 2018
For kids who love to pick up a paintbrush, these DIYs are perfect for their creative minds. Plus, they make gorgeous additions to children's bedrooms. Or try them out yourself.
Nikki Astwood shows us three clever ideas to get creative.
Star bright
You will need
Resene testpots in Resene Spotlight, Resene Lighting Yellow and Resene Bardot
Paintbrushes
A4 pieces of cardboard
Star stencil or cookie cutter
Pencil and scissors
Branch or wood dowel
String
PVA glue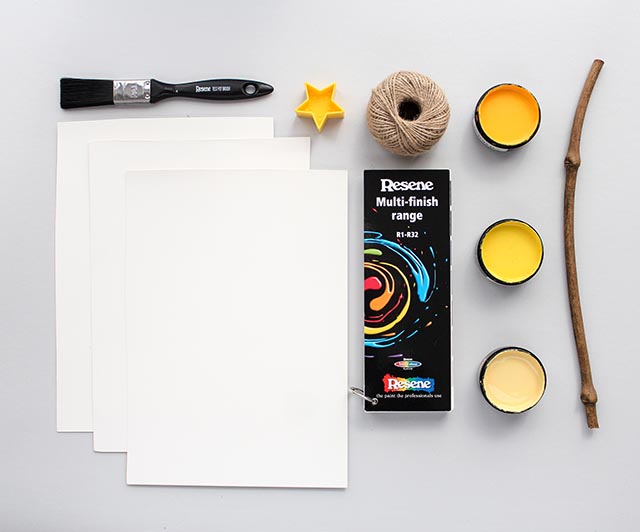 Step one: Using the testpots, paint the cardboard and leave to dry.
Step two: Take the stencil/cookie cutter and trace the stars onto the cardboard. Cut out the stars (we used seven of each colour).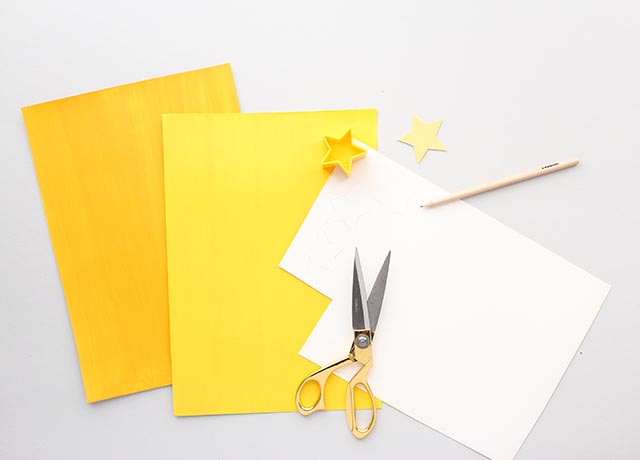 Step three: Tie five pieces of string, hanging at random lengths, along the branch/dowel. Also, tie one on each end, and hang onto the wall.
Step four: Use the glue to place the stars along the pieces of string, mixing up the different yellows. It's twinkle, twinkle little star come alive!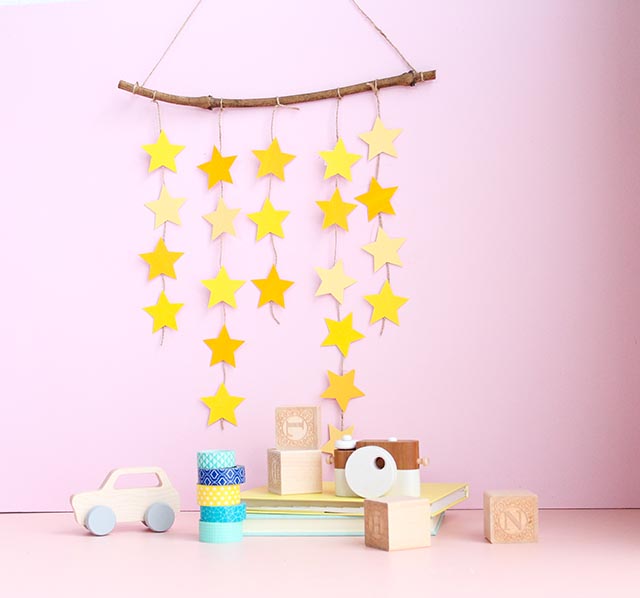 Art deco artwork
You will need
White canvas
Resene testpots in Resene Paper Doll, Resene Wax Flower, Resene Galliano, Resene Mischka and Resene Sea Nymph
Paintbrushes
Masking tape
Ruler and pencil
Step one: Use the masking tape to create three sections on the canvas.

Step two: Paint the first section in Resene Mischka and the third section in Resene Paper Doll. Leave to dry.
Step three: Mark out the pattern in the middle section using a pencil and ruler, and mask out using the tape.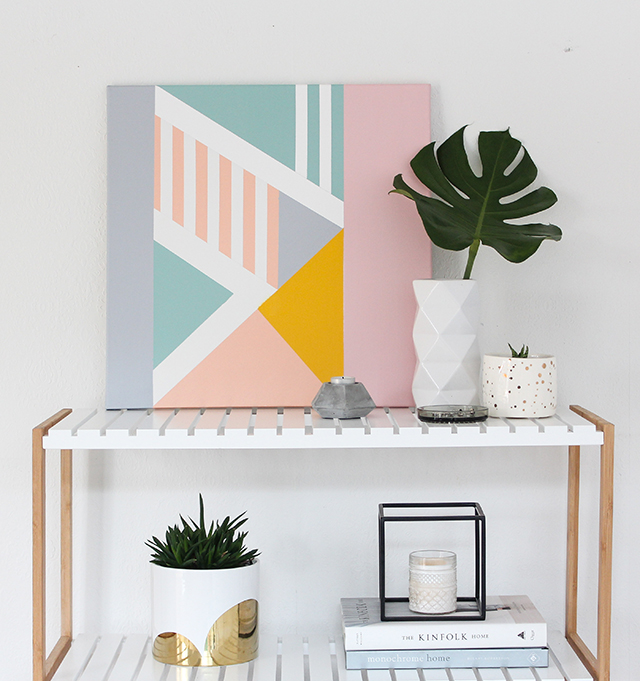 Hex noticeboard
You will need
Resene testpots in Resene Biloba Flower, Resene Vitality and Resene She'll Be Right
Paintbrushes
Two pieces of hex-shaped cork board (you can also cut a square piece into a hex shape)
Ruler and pencil
Masking tape
Superglue
Hammer and nail
String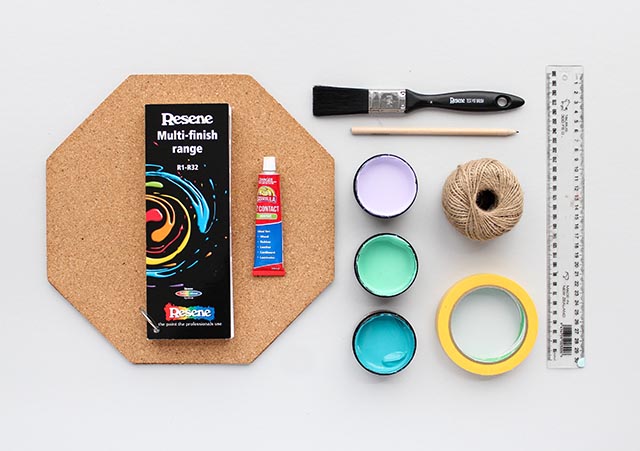 Step one: Super glue the two hex shapes together and leave to dry.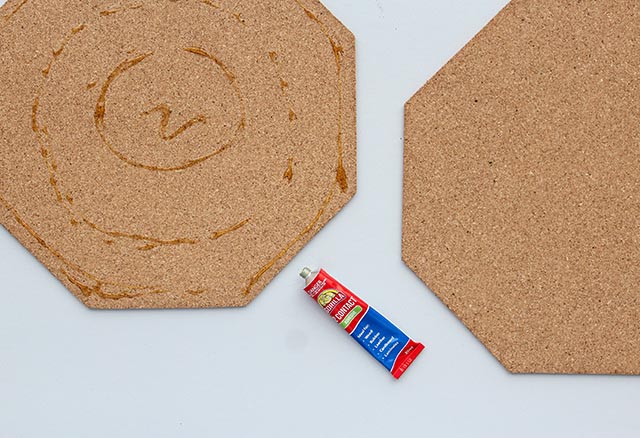 Step two: Use the pencil and ruler to mark out lines on the cork, and then mask out the stripes.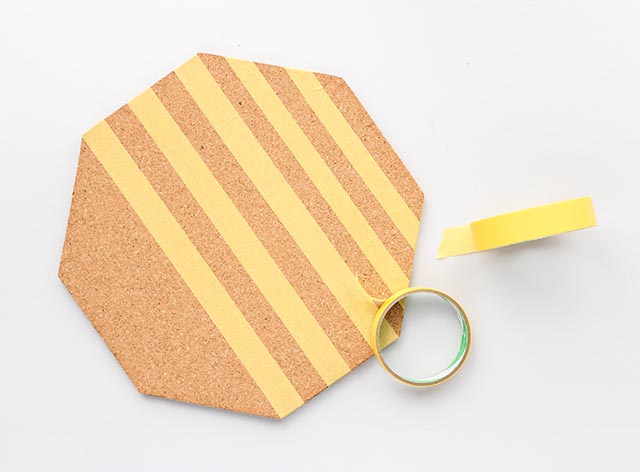 Step three: Paint the lines using the Resene testpots, and leave to dry.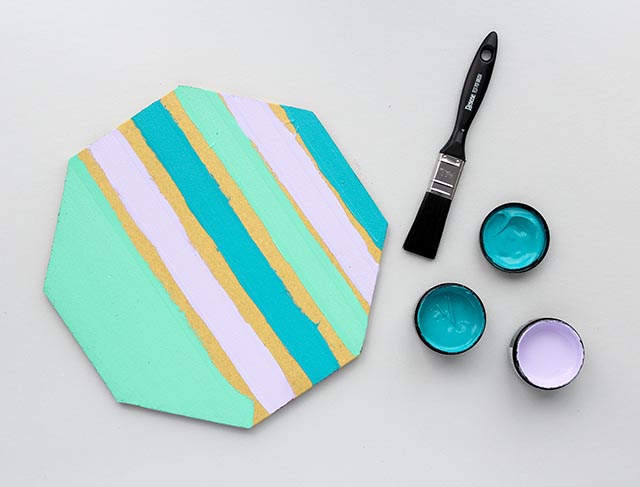 Step four: Use the hammer and nail to pierce a hole at the top of each corner of the cork, from where the string will hang from. Thread the string and knot.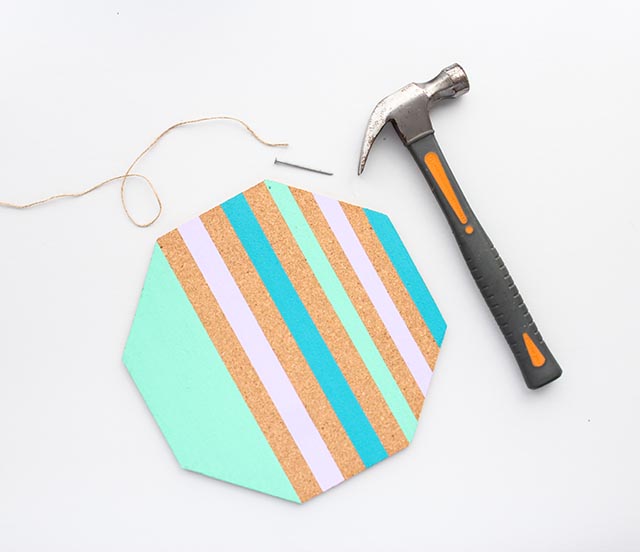 Step 5: Hang the noticeboard and get pinning!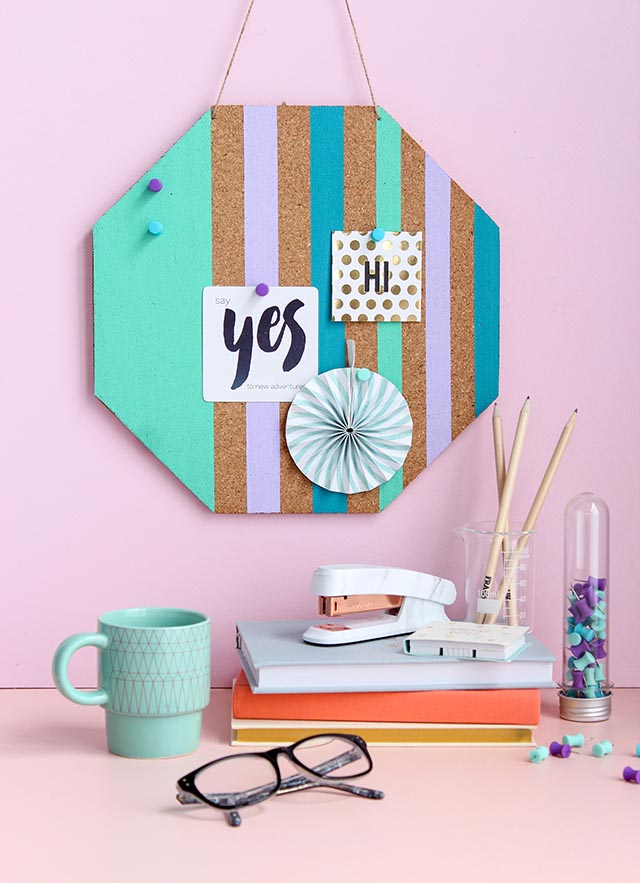 Project by Nikki Astwood of Revised Edition.