►
◄
latest
habitat tv
blog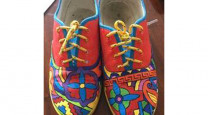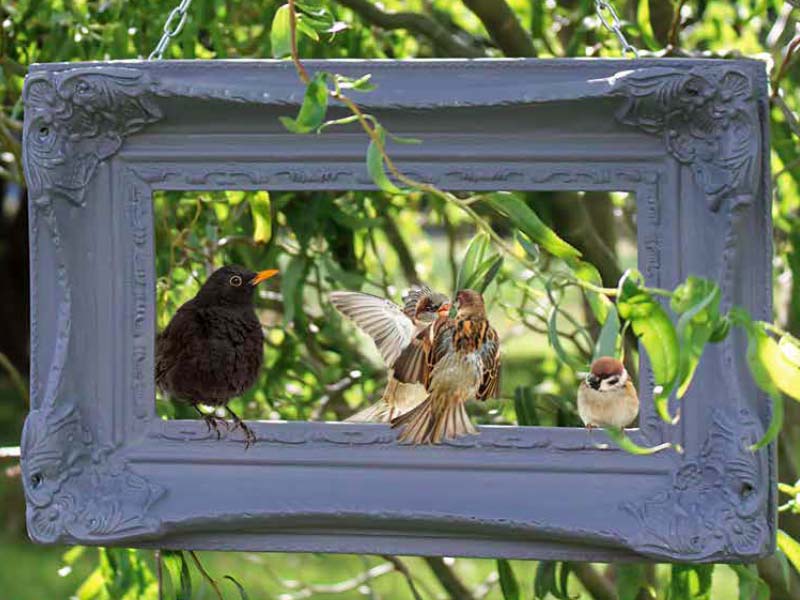 From old frame to bird feeder
05 Apr 2018
Do you have a spare old frame that's hanging around and needs something to do? We love this idea for a bird feeder made using a frame and finished in Resene Quick Dry Primer and a Resene testpot colour. The project is from the March 2018 issue of NZ Gardener.
You will need:

• Ornate frame – mine, which I found on Trade Me measures 37cm x 24cm
• Wood glue
• 1m – 40mm x 10mm pine strip
• Plastic containers (mine were 90mm x 60mm x 60mm deep)
• Sandpaper
• Nails/hole punch
• 20mm screws
• Chain for hanging
• Skill saw/hand saw
• Resene Quick Dry primer, testpots and brushes
Cutting list:
Seed holder:
2 x 200mm
2 x 75mm
1 x 55mm
Step one. Renovate the frame as required. Remove any glass, images and backing board. Here, I needed to re-glue the joins and repair some of the ornate edges with filler. Clamp and allow to dry.
Step two. Create a seed holder by measuring the plastic containers and building a frame. Glue and nail together, hole punch the nail heads, fill and allow to dry. Sand well.
Step three. Undercoat both pieces with Resene Quick Dry primer. Topcoat in your chosen colour once dry.
Step four. Cut the chain to length and attach. Angle screw the seed holder to the back of the frame.
Step five. Hang the frame where birds can visit it. Fill the containers with seed or seed and water.
See more from NZ Gardener here.