►
◄
latest
habitat tv
blog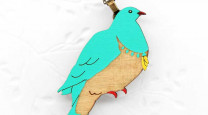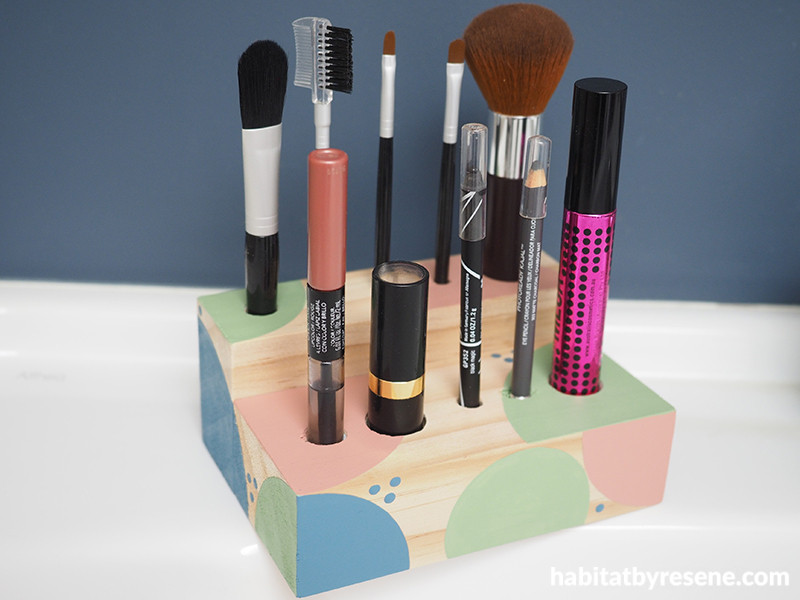 Organise your vanity with this DIY Make-up Holder
23 Sep 2020
Save time in the morning and keep your go-to make up organised with this eye-catching and easy to assemble make-up holder. With holes drilled to specifically fit your products everything will stay in its right place and be close to hand when you need it. Use whichever Resene shades you like to fit in with your colour scheme.
You will need: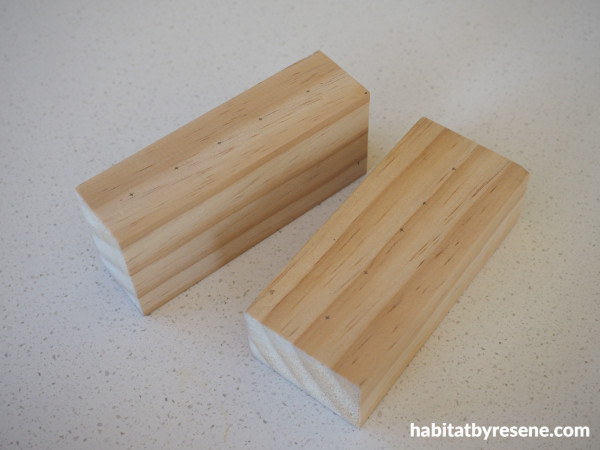 Step 1: Cut your wood into two lengths of 150mm. Mark where you want your holes to go along the thin edge of one piece of wood and along the thick edge of the other piece.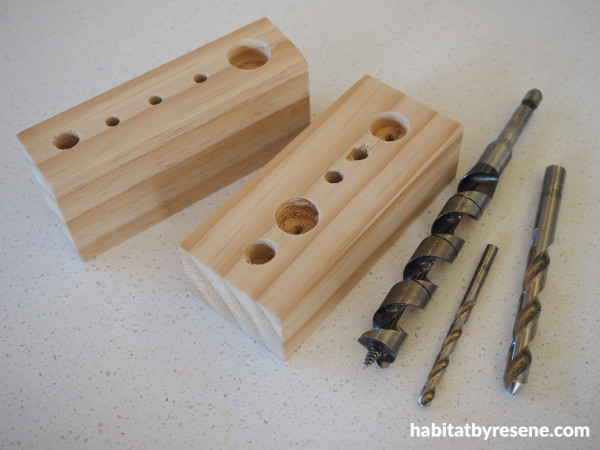 Step 2: Use a variety of different sized drill bits to drill your holes. Match the sizes of drill bits to the sizes of the make-up that you wish to store – big drill bits for lipstick and mascara; small drill bits for brushes and eye liner pencils.
Use sandpaper to remove any rough bits.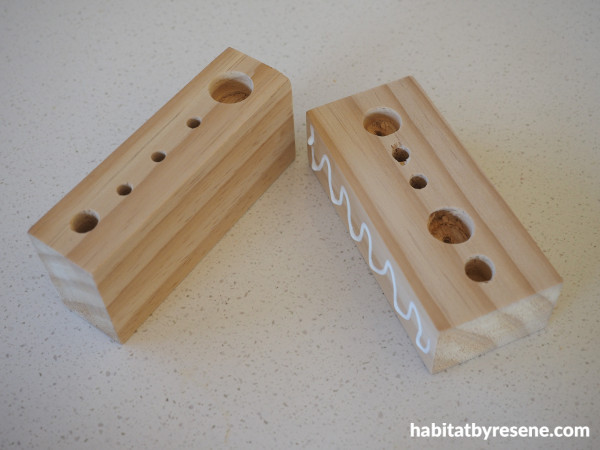 Step 3: Use wood glue to join the two pieces of wood together.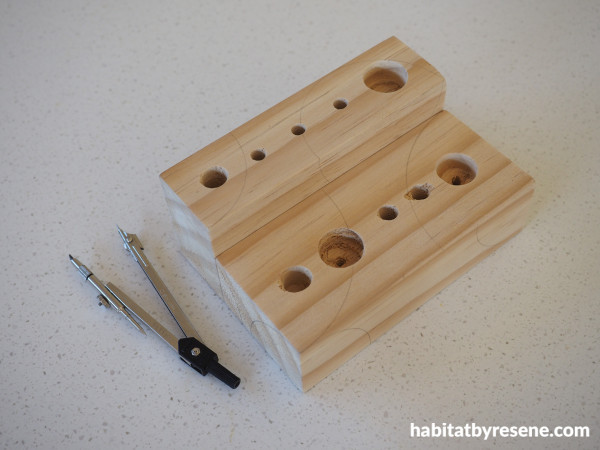 Step 4: Use a compass to draw on circles. If you don't have a compass, you can use jar lids or small round vessels/containers.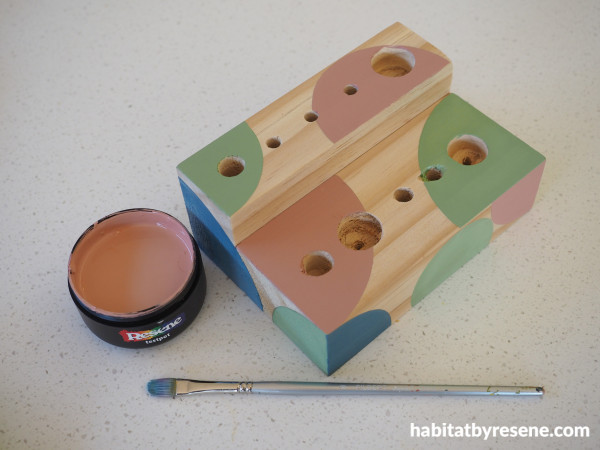 Step 5: With a small craft paint brush, fill in the circles using your Resene testpots. Fleur used Resene Coral Tree, Resene Highland, Resene Undercurrent.
Use the end of the paint brush to make dots, like Fleur did with Resene Undercurrent.
You can coat the whole make-up stand in Resene Aquaclear clear waterborne varnish to make it easy to dust.
Top tip: If you're not a fan of the exposed timber look you could apply a base layer using a Resene testpot in a colour that complements your room and feature colours.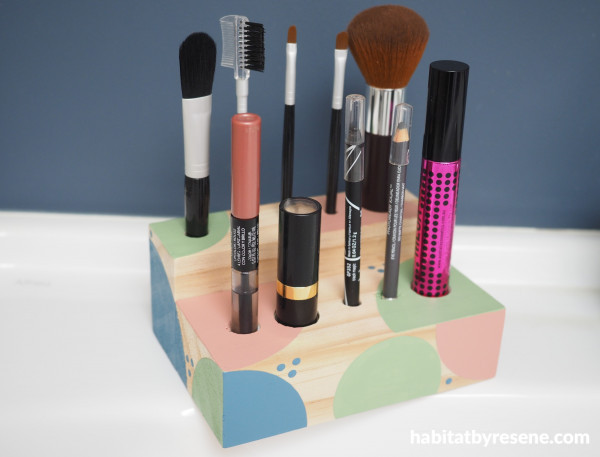 There will be no more rummaging through bags to find your make-up and brushes with this adorable stand. Fleur used Resene Coral Tree, Resene Highland, Resene Undercurrent for this design. The background wall is in Resene Rhino.
project and images by Fleur Thorpe
Published: 23 Sep 2020