►
◄
latest
habitat tv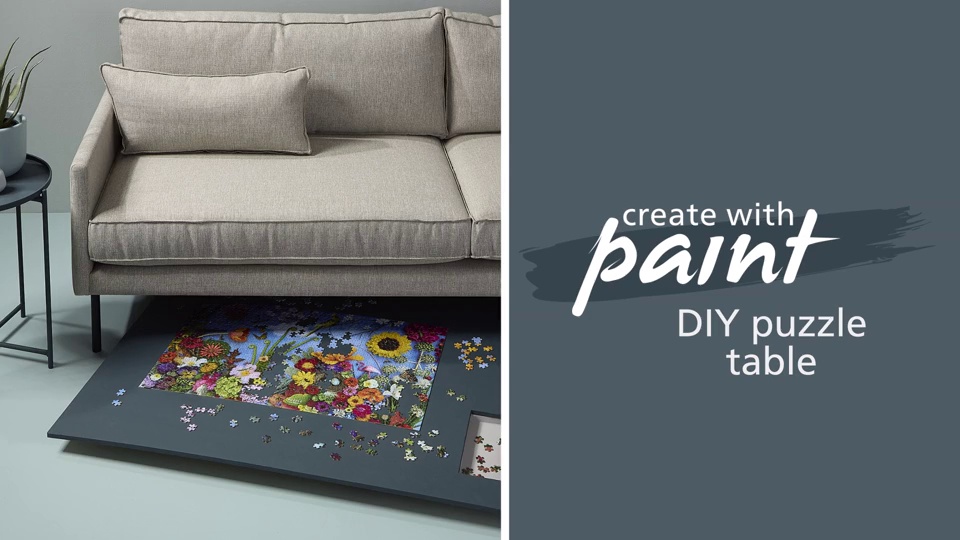 blog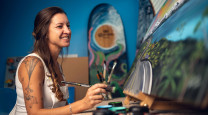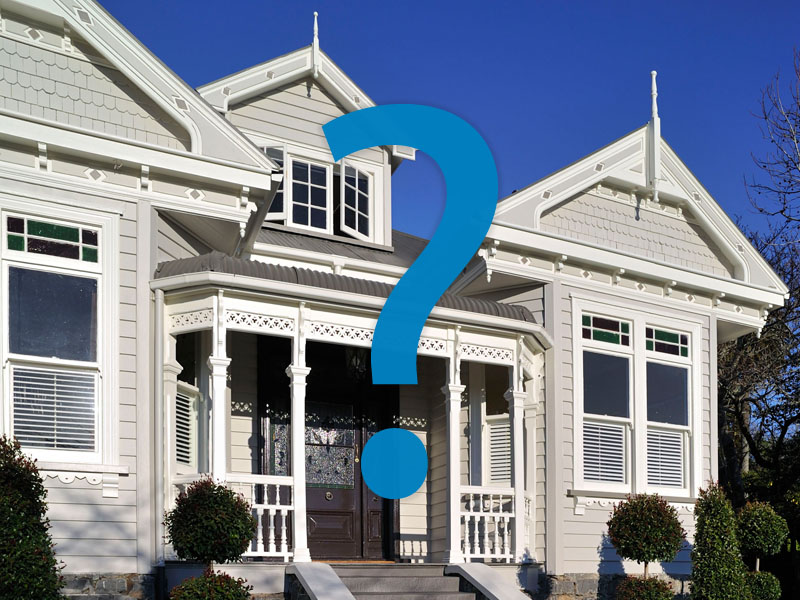 On the outside – your questions
18 Sep 2014
It's coming up for exterior house painting season, or more commonly known as summer.
The long, dry, warm days ahead are perfect for updating the outside of your house. Here are some questions about exterior colour schemes sent into our Resene colour experts:
Q. We are painting the exterior of our 1970s house, which has a lot of orange/red brick. What colours would work for the painted areas, to minimise the impact of the brick (we are not fans of brick work but cannot paint over it for budget reasons)?
A. It depends how much painted area there is available to modify the impact of the brick. The existing roof colour also needs to be taken into account and whether you have aluminium or wooden windows.
Investigate the following colour scheme: Resene Quarter Thorndon Cream for window/door joinery, Resene Thorndon Cream under soffits/roofline fascias and base boards, Resene Triple Thorndon Cream for weatherboards, Resene Half Gravel for the garage door and Resene Armadillo for the front door.
These colours are tonally earthy and might just tie in the shadow on the brick and the natural mortar grout. A tonal colour palette will add a pleasing balance to the house and not make the bricks one of the more obvious multi-coloured elements on the house.
Click here for colours.
Q. We are looking at painting the Linea weatherboards on our new home Resene Shark (or similar) and need a lighter colour for the plaster – we like grey tones, but are not sure on the contrast.
A. It's best to choose the powder-coat colours for the roof, garage doors and window joinery first as there will be fewer colour options for these. Then you can choose paint colours to complement them.
There may be restraints in regard to how deep a colour the plaster can be painted – if it's too dark, this may void the warranty on the substrate. You need to know this before falling in love with a colour then finding out that you can't use it. Resene Quarter Tuna will go well with Resene Shark but if this is too dark for the plaster, try Resene Gull Grey or Resene Silver Chalice.
Other charcoals for the Linea are Resene Double Gravel or Resene Kensington Grey. If you're planning on dark colours, use the Resene CoolColour version of the colour to reflect more heat off the surface and keep it cooler.
Click here for colours.
Q. I am going to repaint the whole house except the deep green base boards. I will use Resene Woodsman stain for the upstairs. Could you please advise some colours for this and for the trims?
A. It is important to use the correct product to re-stain with, to ensure there are no adherence problems. To co-ordinate with the lower parts of the house, consider using Resene Pickled Bean or Resene Nutmeg. For the balcony deck and bars, you might like Resene Bark or Resene Bushtrack.
The window surrounds and barge boards could be repainted to match the lower portion of the house again, if you had some of that paint still available. Or paint them a lighter, crisper colour to go with the deeper stains suggested above – perhaps Resene Titania or Resene Eighth Lemon Grass. Both of these have a little green in them, which will go well with the downstairs portion of the house.
Click here for colours.
Q. I have a heritage house in red/brown brick and need to repaint the timber work. The existing colours are a yellowish/mustard and cream. I don't mind this palette, but would like to freshen the look, possibly with a brighter yellow and a pale lemon. Any suggestions?
A. You might look at these combinations, but be aware yellows/lemons can look quite strong and are not heritage inspired: Resene Ipanema with Resene First Light, or Resene Weathered Yellow with Resene Rice Cake, or Resene Golden Sand with Resene Rum Swizzle.
A clean warm ochre yellow and a real white will give a fresher, more contemporary look – try Resene Splash with Resene Alabaster.
Click here for colours.
Q. I have a 1948 weatherboard low-set house with a red roof. What colours would be good for the exterior?
A. It really comes down to personal preference – there are so many options available these days, some of which you would love and some of which you would feel decidedly lukewarm over.
Here are a few that you might look at: Resene Villa White, Resene Quarter Bison Hide, Resene Half Ash, Resene Eighth Friar Grey, Resene Quarter Spanish White, Resene Eighth Drought.
Click here for colours.
Q. What colours do you think are trendy and have some feature for an exterior? My painter has suggested weatherboards and soffits in Resene Black White and a fascia in Resene Masala. The front door could be Resene Masala or Resene Black Sheep. I am not good at colour and I can't imagine what it would look like.
A. I feel that the Resene Black White may look too stark and cool. You may like to consider the following colours for the weatherboards and soffits – Resene Thorndon Cream, Resene Triple Sea Fog or Resene Half Joanna.
If the fascia were painted dark, it will create a hard line of dark colour that would also attract a lot of heat from the sun and might deteriorate quickly and need repainting sooner.
I would suggest that you look at the following colours for a softer/lighter feature for both the fascias and the front door: Resene Tapa or Resene Quarter Gravel. These colours are still slightly deep and create a nice feature but are softer overall.
Click here for colours.
Q. Our living room walls are Resene Quarter Spanish White and the room opens to a deck via bifold doors. Please suggest colours to paint the outside, which faces north east.
A. A soft mid-toned colour might do two things – 'frame' the view from the outside to the inside and provide a light-absorbing colour to balance the brightness of the natural light so it isn't too glarey during the day. With that in mind, consider the following colours: Resene Half Pravda, Resene Napa, Resene Half Cougar or Resene Quarter Stonehenge.
Click here for colours.
Q. Can you recommend an exterior colour for the property that would work with a grey roof colour and slate blue/grey window/door frames and flashings.
A. You could try Resene Double Truffle, Resene Joss, Resene Quarter Grey Olive or Resene Perfect Taupe.
Click here for colours.
Q. Our house is concrete block and wood. Can you recommend colours that look good on block? We don't like white painted concrete block and were thinking of Resene Hermitage. If this is something we choose to go for, can you recommend an alternate colour to the Resene Bavarian Cream that is recommended to go with it? We are thinking of using Resene Montoya for the roof of our house but we don't want it to look gloomy.
A. Concrete block, if painted grey or grey type of colours like Resene Hermitage, often looks gloomy because it appears unpainted. I think you may need a deeper colour to give it strength, character and ambiance.
Have a look at Resene Edward or Resene Bounty (which are more green/blue and not so grey) with a light warm colour for the wood in perhaps Resene Double Pearl Lusta or Resene Villa White. These light warm-toned neutrals will lift the main colour on the blocks, making it seem less grey, and will bring out the green or the blue tones. It is all about contrast and having colours that create interest. Grey is smart but has an industrial 'no nonsense' look.
Click here for colours.
If you need advice on colours for your project, use our free Ask a Colour Expert service.
Published: 18 Sep 2014