►
◄
latest
habitat tv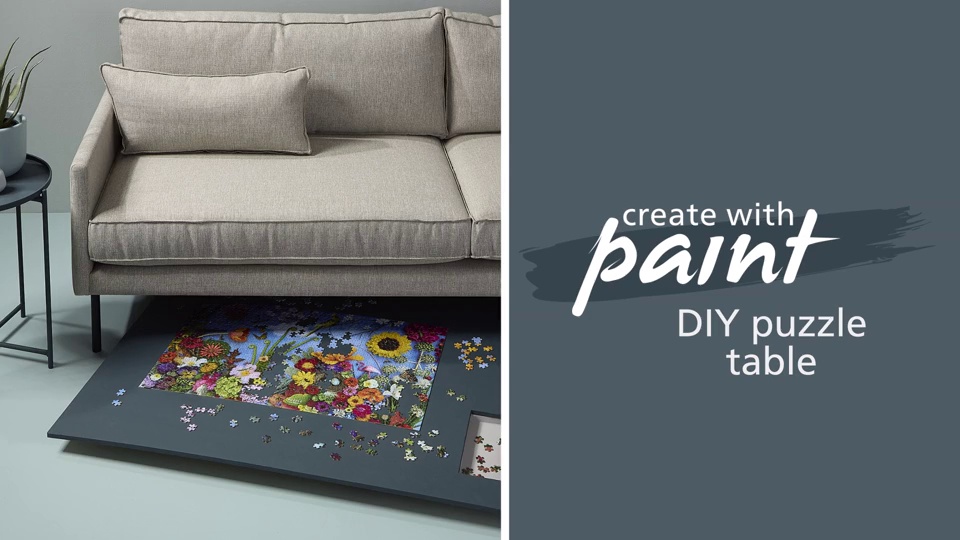 blog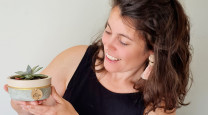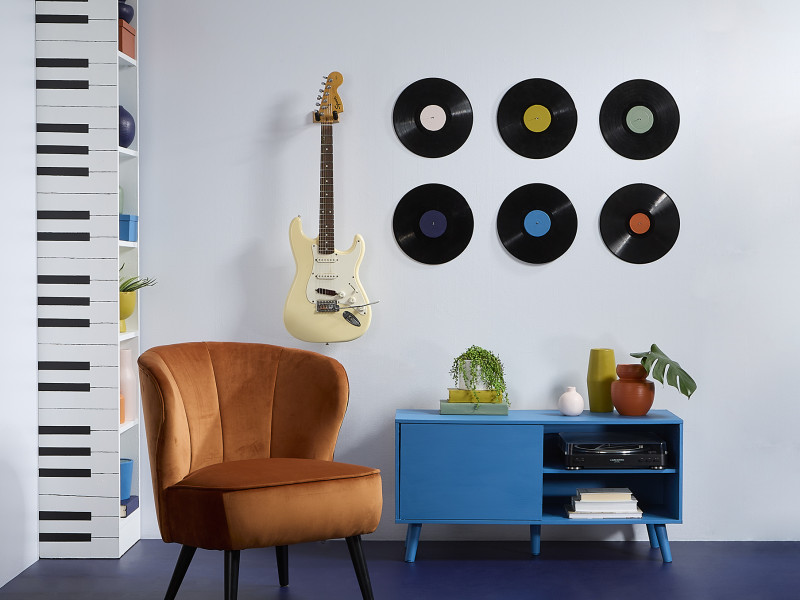 Poppin' painting playlists: The best songs for painting and renovating
10 Jun 2021
Renovating your home can be a blast, but when the painting gets tough it's always good to have a solid selection of motivating music to fall back on. Music is proven to encourage creativity and the right type of music can help you increase your productivity and concentration.
To keep you inspired, we've compiled a collection of the best music to paint to. We've got everything; pop playlists and eighties bangers, colourful songs and our in-house painter picks. Whether you enjoy bopping to P!NK's Colour Me in Sunshine or prefer to keep it low key with the Rolling Stones' Paint it, Black, there's something for everyone in habitat's painting playlist roundup.
Productive pop playlists
When it comes to painting, treat your home renovation like a workout. Music affects your work performance in a number of ways, including influencing your heart rate and reducing your perception of fatigue. Listening to music while you paint can vastly improve your mood and can make the time fly, but be sure to pick the right jams for the job.
Begin with some classic dance music to up your mood. A song with 130 to 170 BPM (beats per minute) will increase your heart rate, making you feel more energised and ready to tackle any task.
To keep the energy high and the happy vibes flowing, switch to a steady-state beat, such as 120 to 140 BPM. This BPM is most often used by joggers, but is perfect for painting as it's rhythmic beat encourages faster brushstrokes, meaning you're more likely to paint faster.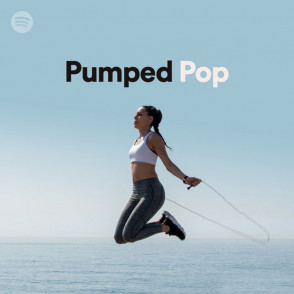 Spotify's Pumped Pop playlist is full of up-tempo pop songs that'll really get your paintbrush flowing and your foot tapping. With a compilation of some of the world's hottest artists right now, Pumped Pop is the perfect warm up playlist. Find the playlist here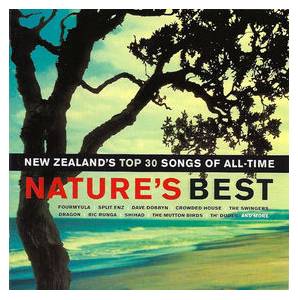 Nature's Best is a quintessential Kiwi summer rolled into thirty of the top songs of all time. With music from some of the most iconic artists in New Zealand, this Spotify playlist will have you renovating to the distinctive sounds of Dave Dobbin and Crowded House. You can find the playlist here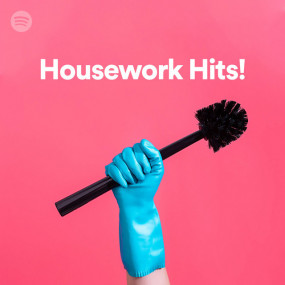 Spotify's Housework Hits playlist will have you powering through your painting. Brush up on your karaoke skills while you work with hits from Fleetwood Mac, Elton John and ABBA. Start listening here

Get the job done: Hardcore painting with country and rock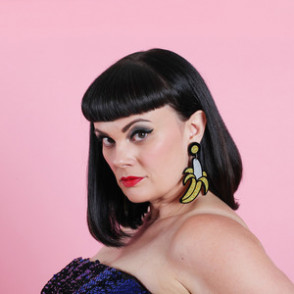 "You can't go past Kiwi artist Tami Neilson whose soulful sound also puts the rock 'n' roll into paint rollers - her song Queenie, Queenie (Don't Drop the Ball) feels very appropriate with a paint roller propped above your head painting a ceiling!" says Emma, the editor of habitat. Check out the best of Tami Neilson here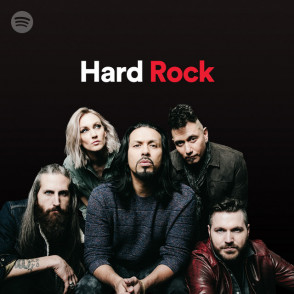 Paint it red with the Hard Rock playlist. Full volume Resene colours need full volume sounds to keep that high energy atmosphere going. If you're after a more classic hard rock fix, look no further than Hard Rock Hits; a great mix of AC/DC, Guns and Roses, and KISS that's bound to get your head banging and brush moving.

Keep it chill: Music for painting trims and touch ups
Highly detailed paintwork such as getting that perfect straight line on trim requires some serious concentration, but that doesn't mean you need to work in silence. Research has found that music with 50-80 BPM relaxes us and allows our brain to become more receptive, activating our imagination and enhancing our capacity for memory. Here's some ideas to help you keep your cool while you paint those tricky areas of your home.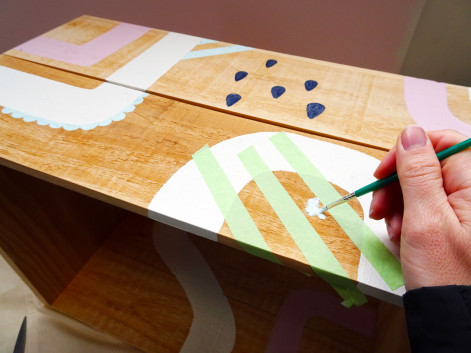 Having a low BPM painting playlist doesn't necessarily mean you'll be listening to acoustic study music. The '50 to 80 Beats Per Minute – Low BPM Mix.' Youtube playlist has some modern hits such as Mirrors by Justin Timberlake, The Lazy Song by Bruno Mars and Chasing Pavements by Adele to spark your imagination and keep you concentrated.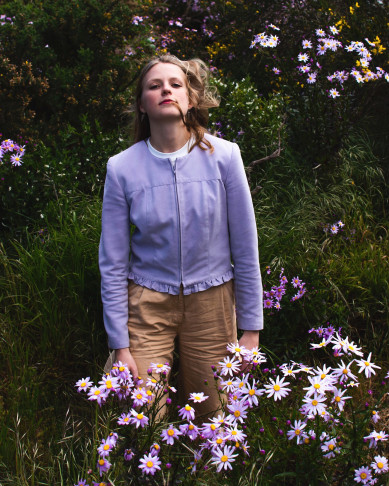 Take a walk on the wintery side with Rubita's debut album, Distinctive Thrill. This Wellington-based musician makes indie-pop music with a hint of jazz. With saxophone solos and a funky electric guitar, Rubita has a range of tracks from Cold South, reminiscent of chilly Dunedin mornings, to relaxed and airy Milky Moon. Listen to the album here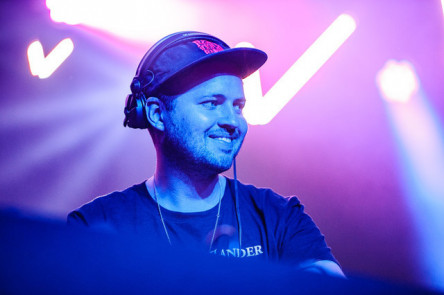 Get your groove on with Jobe Jobse's Boiler Room Live Session. "It's a great motivator and I feel the dance music really helps keep me going on a late evening painting session," says Hannah, the painter for habitat. With a relaxed beat and low key vibes, check out Jobe Jobse here
Colourful songs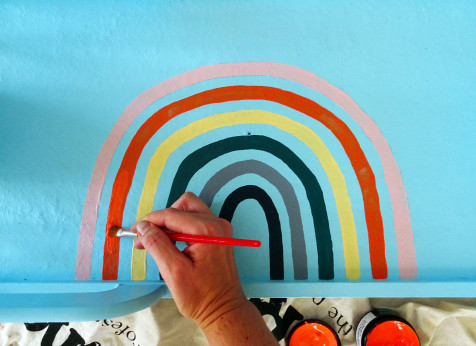 Colours have inspired musicians for decades, from Mellow Yellow to Back to Black, there's a song for every colour of the rainbow:
Red:I See Red – Split Enz
Orange:Evolution Orange – Earth, Wind & Fire
Yellow:Yellow - Coldplay
Green:Green Light – Lorde
Blue:Mr. Blue Sky – Electric Light Orchestra
Purple:Purple Rain – Prince

Pink:Pink Cadillac – Bruce Springsteen
Staff Picks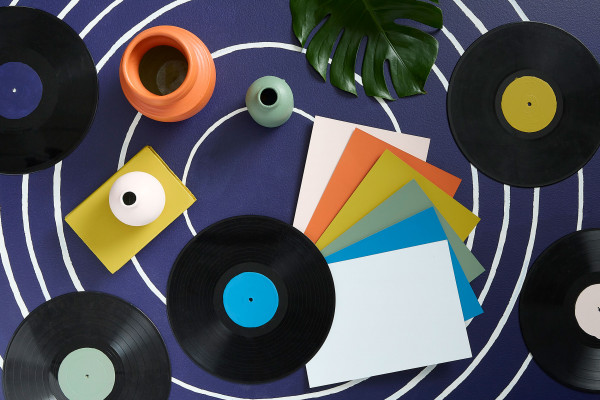 This groovy palette has a background in Resene Bullitt with a soundwave pattern in Resene Zircon. The colours on the A4 drawdown paint swatches are Resene Dust Storm, Resene Lemon Ginger, Resene Half Rivergum, and Resene Alabaster. Record labels (from top to bottom) in Resene Dust Storm, Resene Lemon Ginger, Resene Half Rivergum and Resene Bullitt, vases in Resene Half Rivergum and Resene Dust Storm, plant pot in Resene Vesuvius and book in Resene Lemon Ginger
The habitat team weigh in on their top choices for the best music to paint to.
Natasha: "When I'm painting furniture and props for our Resene room sets I like to listen to something upbeat and energetic, particularly Dua Lipa! If I had to pick one song it would be Levitating."
Laura Lynn: "When I bought my first apartment, I gave it a full repaint the week I got possession because I was so excited to have something that was all mine to decorate. I listened the The Strokes' Is This It album on repeat until the job was done. To this day, that album definitely reminds me of painting!"
Emma: "Painting the exposed beams on the ceiling of my house was quite a job and I definitely needed some upbeat music to take my mind off the tired muscles in my arms. When we were doing the job I listened to upbeat poppy goodness from Britney Spears' Circus album and some old school alternative from Beck - the quirky lyrics will take your mind off the task at hand."
Hannah: "I love mbira music from Zimbabwe as it's inspiring and feels like it's charging my neural pathways. Then at other times I love to listen a playlist that I've created which is a mixture of Cuban and African music as it makes me feel happy and uplifted."
Sarah: "Anything happy and upbeat, Valerie by Amy Winehouse and Walking on Sunshine by Katrina and the Waves are my go to pick-me-up songs when I'm painting. For more detailed painting or when painting outdoors on a sunny day, you can't beat a chilled out folk pop playlist!"
Laura: Colour me in Sunshine by P!NK, Willow Sage Hart. "I have found you need a positive song to get you through doing the cutting in on a small bathroom. The smallest room in the house seems to take the longest!"
Trudy: Start me up by the Rolling Stones.
"If you start me up
If you start me up I'll never stop
If you start me up
If you start me up I'll never stop!"
Published: 10 Jun 2021