►
◄
latest
habitat tv
blog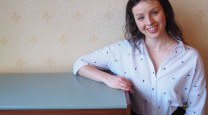 Put the flags out: Make your own colourful wallpaper bunting
16 Sep 2021
With the weather warming up, why not celebrate spring with a garden picnic? Make a statement with this bright string of bunting made from bold and brilliant samples from the Resene Wallpaper Collection. Try colour co-ordinating your bunting with decorations painted in fun Resene colours that are sure to brighten up your outdoors!
You will need:
• Samples or leftover wallpaper from the Resene Wallpaper Collection or paint your own designs using Resene testpots
• Cardboard
• Pencil
• Scissors
• PVA glue
• String about 2.5m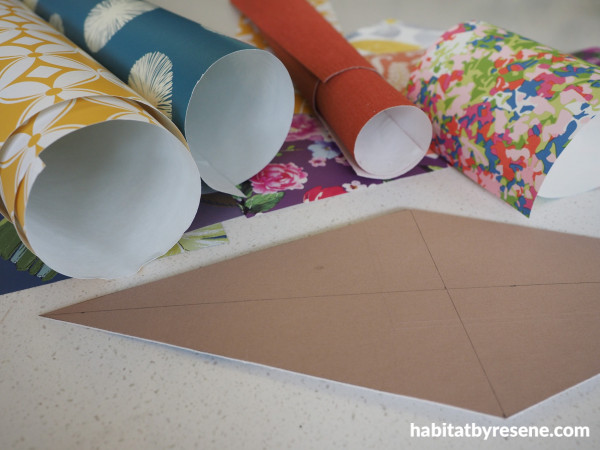 Step 1: Cut the cardboard into a diamond shape that is 14cm wide and 40cm long.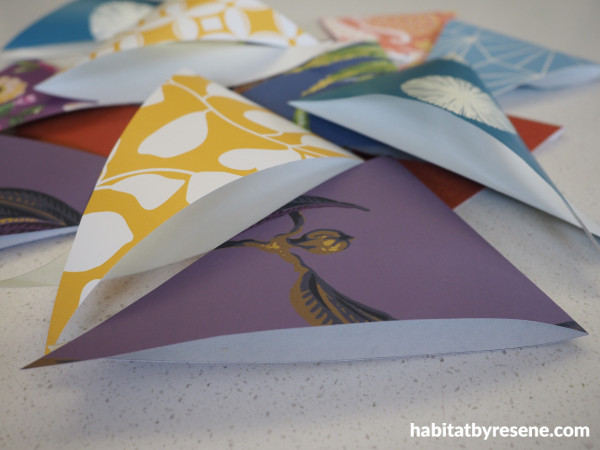 Step 2: Use the cardboard diamond as a template and trace around it on to the back of your wallpaper samples. Cut the wallpaper diamonds out and fold them in half so that they make a triangle 14cm wide by 20cm long.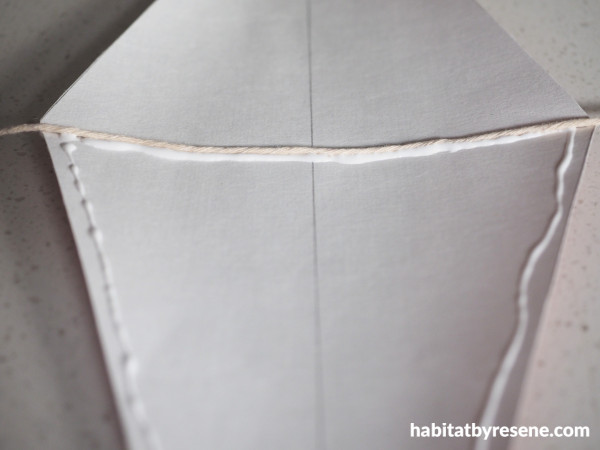 Step 3: Cut a length of string to the length that you want your finished bunting to be – Fleur's is 2.5m long – and start attaching your triangles. Run a bead of PVA glue around the inside edge of one side of the triangle. Lay the string at the fold and make sure it has contact with some glue. This will stop the triangles from sliding along the string. Close the two triangle sides of top of each other and allow to dry.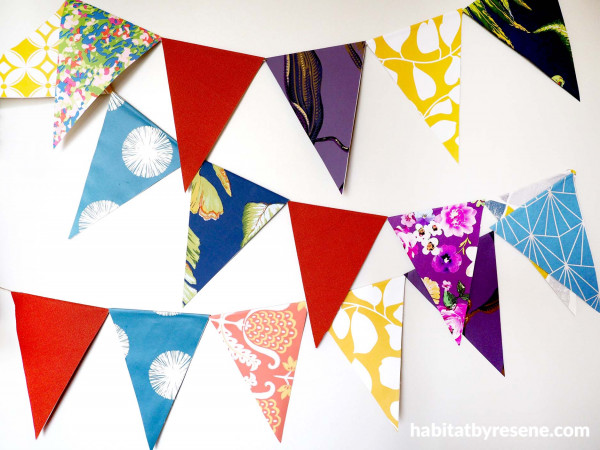 Step 4: Once all your triangles are attached and dry, tie loops at each end of the string for easy hanging.
Resene wallpapers used:
• Resene Wallpaper Collection: 69802112 – yellow circles
• Resene Wallpaper Collection: GP5908 – pink, blue, green speckled
• Resene Wallpaper Collection: 34216-9 – brick red
• Resene Wallpaper Collection: 525755 – purple vine
• Resene Wallpaper Collection: SMIL169816705 – white leaves on yellow background
• Resene Wallpaper Collection: AT 7094 – green leaves on blue background
• Resene Wallpaper Collection: 69736629 – blue with white circles
• Resene Wallpaper Collection: G8851 – flowers on purple background
• Resene Wallpaper Collection: 519846 – retro white, yellow grey geometric
• Resene Wallpaper Collection: 434057 – blue geometric
• Resene Wallpaper Collection: GP5917 – orange damask
project and images Fleur Thorpe
Published: 16 Sep 2021