►
◄
latest
habitat tv
blog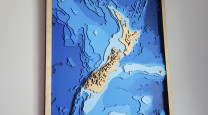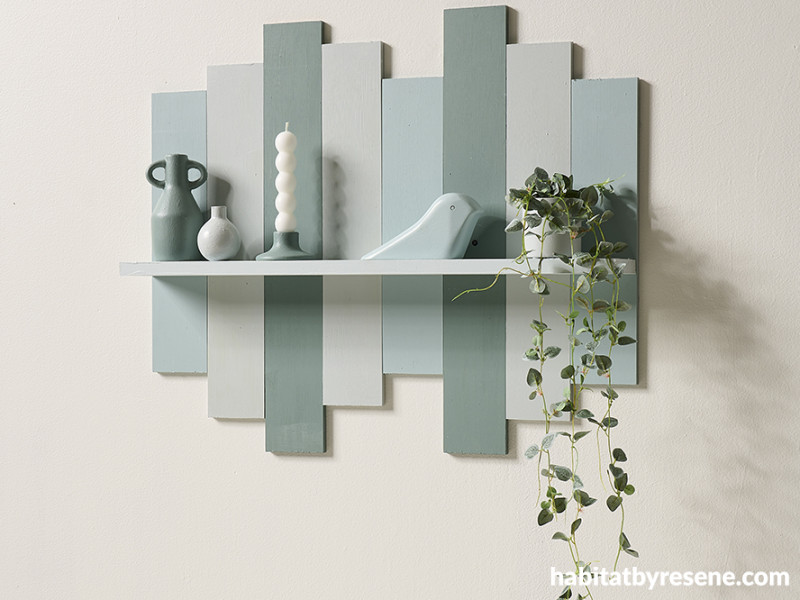 Shelf expression: Get crafty with this DIY pine shelf
01 Nov 2023
This crafty DIY will help you add a pop of personality to your living space, bedroom or child's room. Say goodbye to plain wooden shelves and hello to your very own colourful creation. Choose your favourite Resene shades or pick out colours in your current home palette to create a cohesive shelf that blends in with existing décor. If it's for your child's room, get them involved and let them choose the colours and help out! Let's get started on this easy, fun and whimsical DIY!
You will need:
1 x piece of pine for shelf which is 72cm long, x 9cm wide and 2cm thick
2 x pieces of pine which is 60cm long x 9cm wide and 1cm thick
3 x pieces of pine which is 50cm long x 9cm wide and 1cm thick
3 x pieces of pine which is 40cm long x 9cm wide and 1cm thick
4 x Resene testpot paints of your choice. We used Resene Thor, Resene Sorrento, Resene Breeze and Resene Tiara.
Paintbrush
40mm wood screws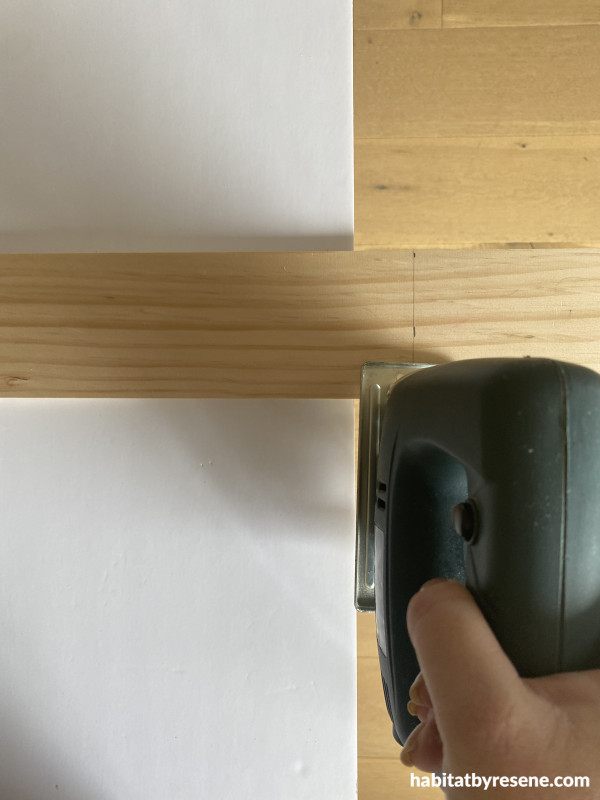 Step 1: Cut all pieces of wood to length.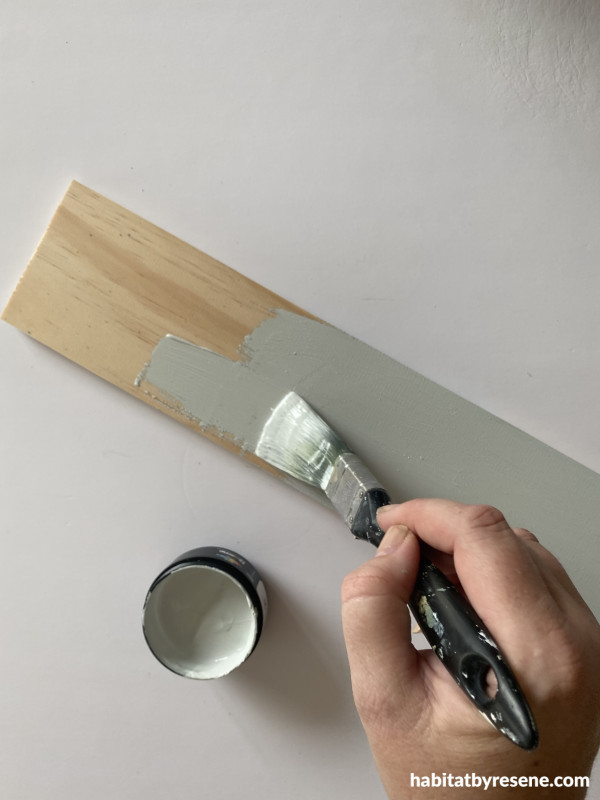 Step 2: Paint your wood lengths in your desired Resene paint colour. Apply two to three coats, allowing the paint to dry in between coats. We painted our 40cm pieces of pine in Resene Sorrento, the 50cm pieces in Resene Tiara, the 60cm pieces in Resene Thor and the shelf/ledge in Resene Breeze.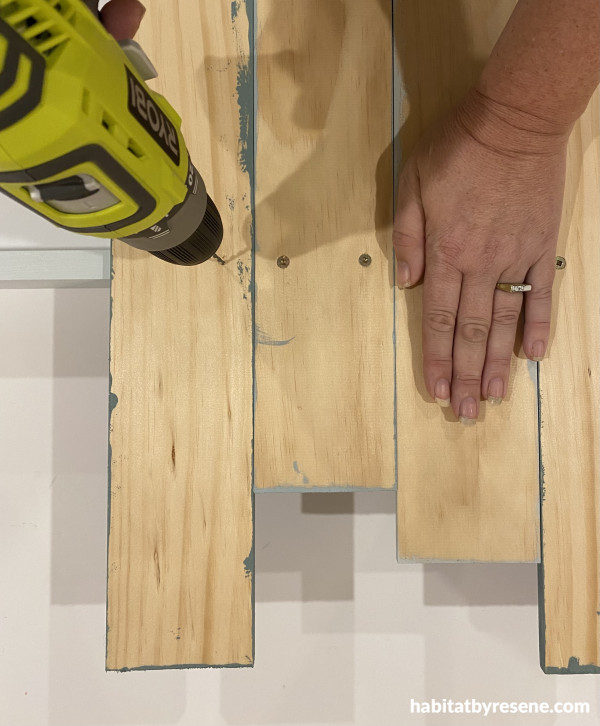 Step 3: Lay your shelf on its side edge. Starting at one end take one of your shortest lengths of pine and screw to the shelf from the back using 40mm wood screws. Repeat this process for all pieces. (Use the photo as a guide for wood placement for the rest of the lengths of pine).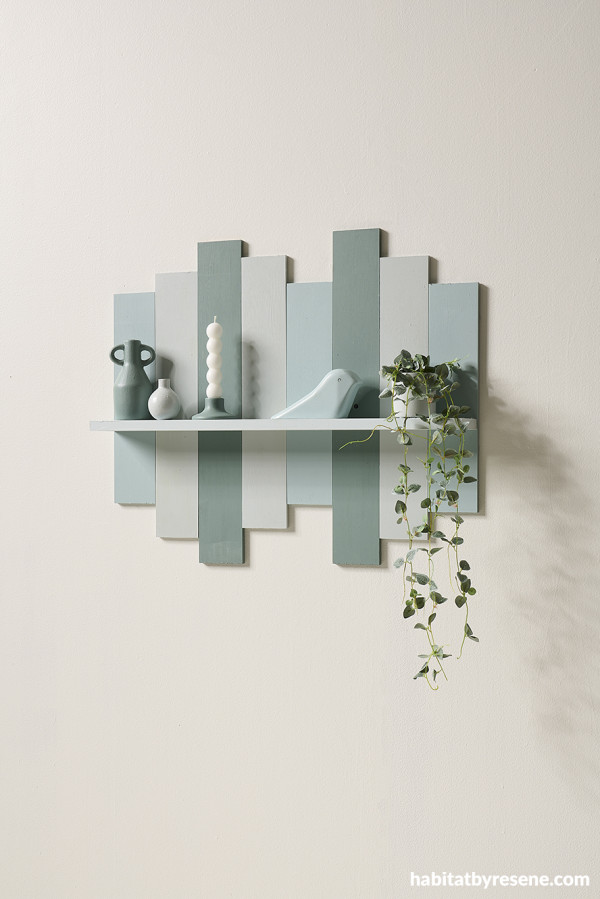 Step 4: Screw to or use 3M Strips to attach the shelf to the wall depending on the weight of the things you want to place on it. Decorate your shelf with plants and small decorative elements that suit your style!
Top tip: If you are planning to use your shelf for books or weightier objects, use Resee Lustacryl semi-gloss or Resene Enamacryl gloss instead as they will have better block resistance than Resene testpots.
Wall painted in Resene Rice Cake, stool, vase with handles and candlestick in Resene Thor, small vase and plant pot in Resene Tiara, large bird in Resene Sorrento and small bird in Resene Merino.
project Vanessa Nouwens
images Bryce Carleton
Published: 01 Nov 2023