►
◄
latest
habitat tv
blog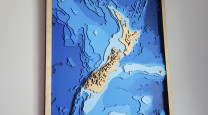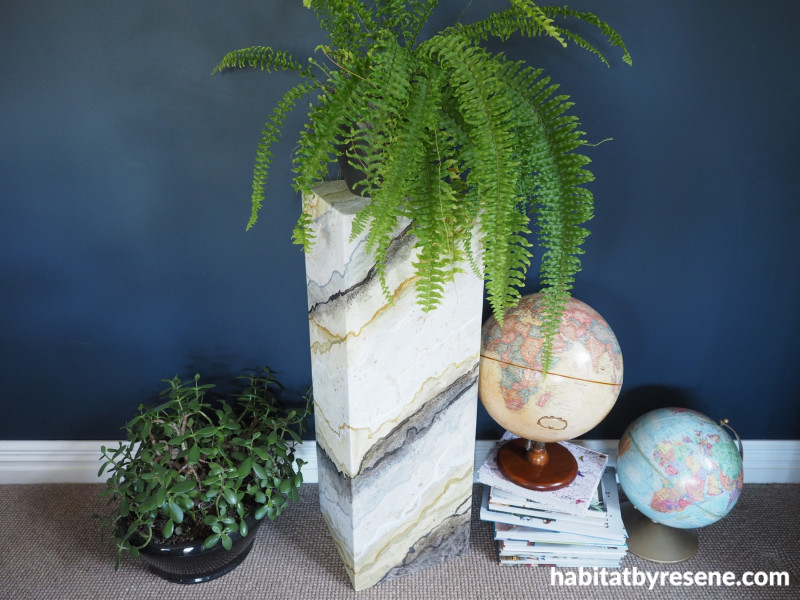 This DIY Pedestal is absolutely 'marbleous'
06 Sep 2023
Dive into your next DIY adventure with this stylish marble pedestal project. Easily crafted from plywood and pine, achieve a beautifully marbled effect through careful painting techniques and finishes with your favourite Resene shades. This piece will elevate your décor and space, exuding elegance and creativity, and nobody will know it's made from wood!
You will need: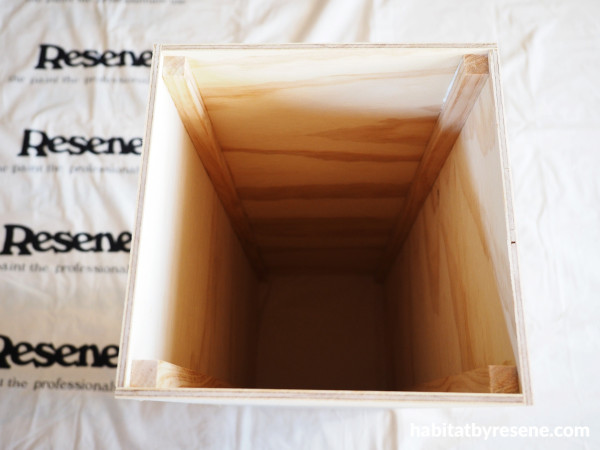 Step 1: Start by cutting your plywood into four panels that are 26.5cm wide by 80cm tall. Cut the pine into four lengths at 79cm long. Construct a tall box with the ply and use the pine wood as blocking at each corner. Make sure you set the blocking 9mm down from the top so that the top of the pedestal can be set inside the box. Use wood glue to construct the box and secure it with screws. Make sure the screws are countersunk.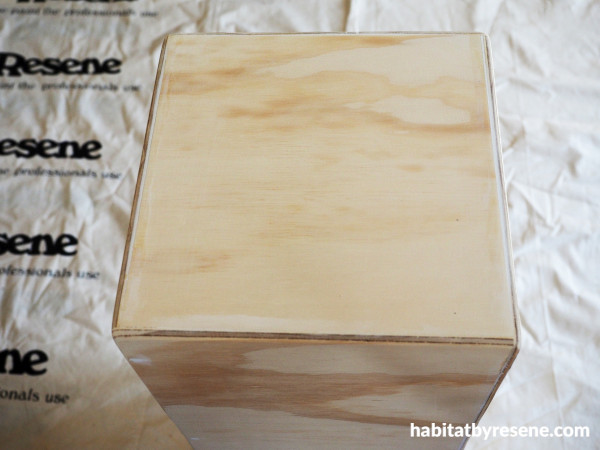 Step 2: Cut a piece of ply to fit inside the top and glue this in place. Fill the screw heads and any gaps with sandable wood filler. Once this is dry, sand the filler until it is flush with the plywood. You can also sand down the corners and edges of the pedestal to give it a slightly rounded finish.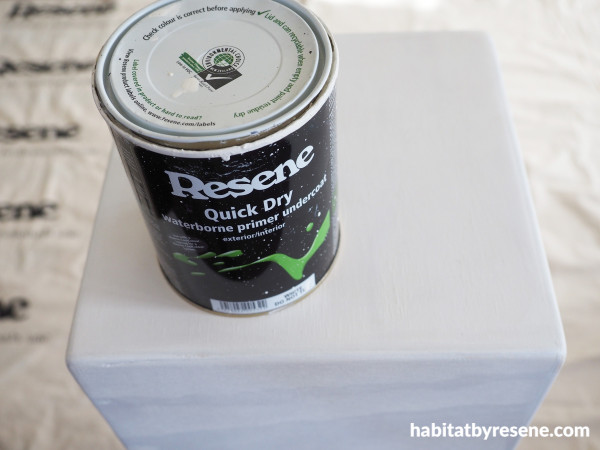 Step 3: Use a small microfibre roller to paint on one coat of Resene Quick Dry.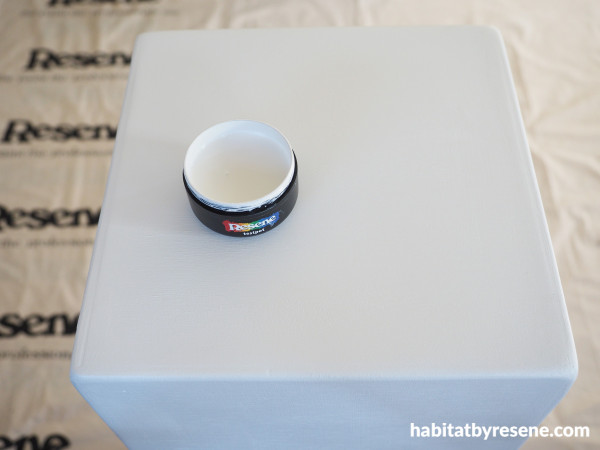 Step 4: Once the primer is dry, paint on two coats of your chosen Resene colour. Fleur used Resene Athens Grey.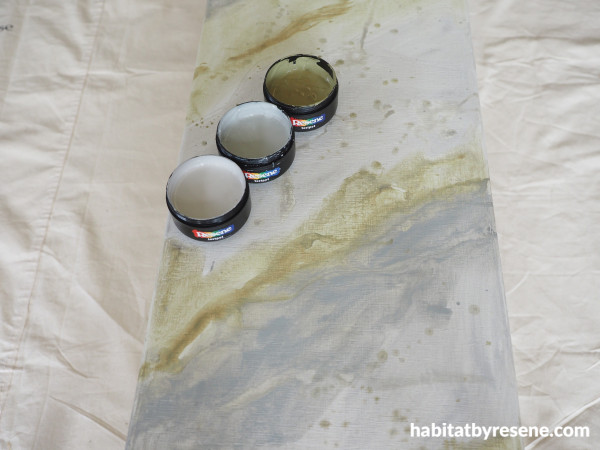 Step 5: Use a watery paintbrush to messily swipe on some broad areas of your chosen Resene colours. Fleur used Resene Mountain Mist, Resene Stack and Resene Go Ben.
Step 6: Once this is almost dry, mix some Resene FX Paint Effects Medium with another of your chosen Resene colours in a separate container and paint on some wobbly veining lines – Fleur used Resene Bokara Grey for this step. Resene FX Paint Effects Medium helps to water down the paint and give it a softer, translucent look. Do the same thing with your other colours.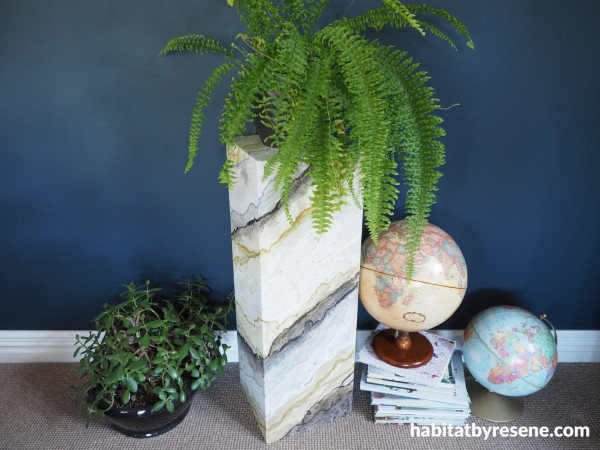 Step 7: Use a dry brush to flick on some speckles of the same colours you used.
Finish by going over some of the veins with Resene Gold Dust metallic paint. For extra durability, paint over the pedestal with two coats of Resene Aquaclear in a satin finish. Find a place for your new pedestal, perhaps in an entranceway, living room or bedroom.
Wall painted in Resene Dark Knight, trims in Resene Rice Cake.
project and images Fleur Thorpe
Published: 06 Sep 2023