►
◄
latest
habitat tv
blog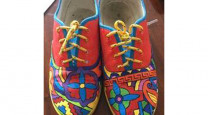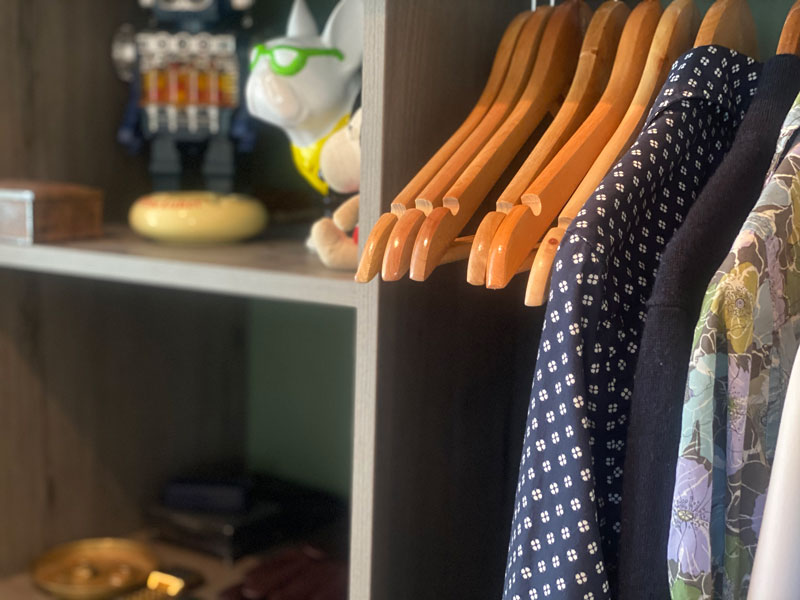 This simple trick will make your wardrobe wonderful
10 Mar 2021
Is your bedroom more floordrobe than wardrobe? Does your closet do the opposite of sparking joy? Interior Designer Hamish Dodd has a simple tip for making your wardrobe go from drab to fab.
"I've always really liked glamorous wardrobes but not all of us can afford them," says Hamish who co-hosts the DIY Experts show on Magic Talk Radio.
"I've made a point when I decorate houses to make wardrobes a little more interesting. The wardrobe is where you store your clothes, and it's part of your personality, so why not have fun with it? If the closet is all higgledy-piggledy and it's very generic, that's a bit frustrating," he says.
Hamish's closet makeovers have become so popular he's started to be known as the 'wardrobe guy'. However, he says his main trick is simple: paint the background between the shelves in colours such as Resene Rivergum, Resene Excalibur, Resene Grey Area or Resene Bokara Grey.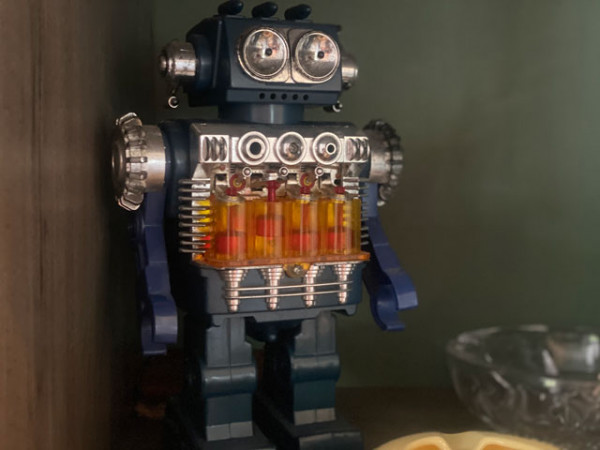 Hamish painted the back of his wardrobe in Resene Rivergum. He now uses it to house his clothes and also display some of his favourite treasures and toys.
"Boy does it make a difference, even on a cheap white melamine wardrobe.
"A standard double wardrobe takes only two litres of Resene paint, so it's only a couple of hours of painting involved.
"If you want to go to a bit more effort and really up the wow-factor you could paint the cabinetry as well."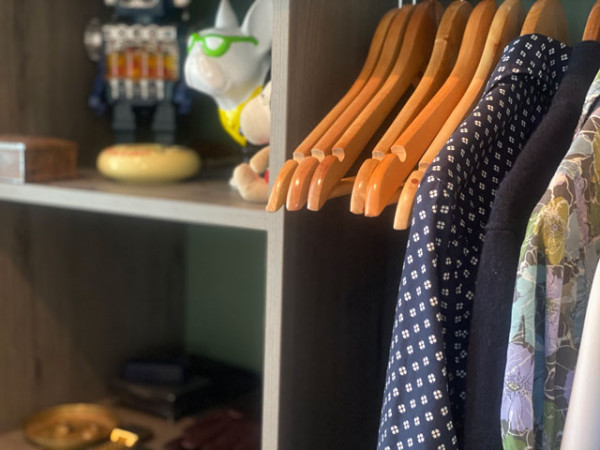 Hamish says painting the back of his wardrobe in Resene Rivergum instantly lifted the space.
Another one of Hamish's tips is to paint the ceiling of a walk-in wardrobe black using shades such as Resene All Black or Resene Nero.
"It gives a sense of height in a non-descript room and it also covers up the structure of a wardrobe. It's like when you go to a restaurant and they've painted the ceiling black so all the pipes and utilities disappear."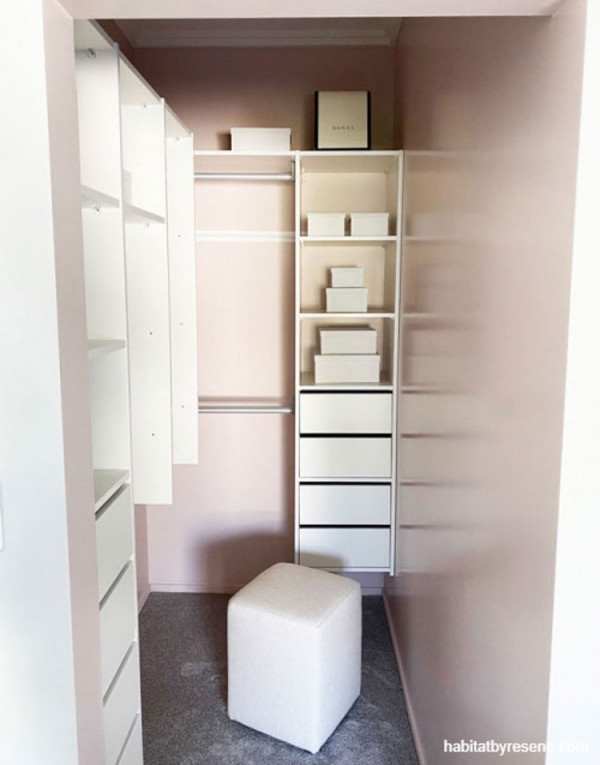 Shelley Ferguson used the same trick when recently revamping a house in St Heliers, painting the walls in Resene Blanched Pink.
Hamish says LED lights are another way to give a sense of luxury to a closet. "They only cost a few dollars but it helps you see your entire space and all your clothes," he says.
New coat hangers are another great investment he adds.
"Uneven coat hangers make your closet look disordered. It's such a small investment but buying a new set of wooden coat hangers so they all match will make a world of difference," he says. Of course you can also paint them to match or contrast with your new wardrobe colour too.
Read more on Hamish in the Autumn/Winter 2021 edition of habitat, out now.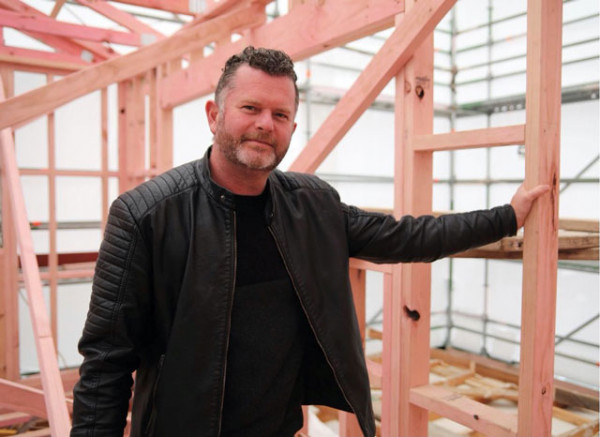 Hamish Dodd behind the scenes on the show The Bach that JK Built.