►
◄
latest
habitat tv
blog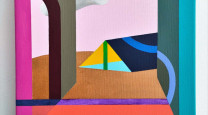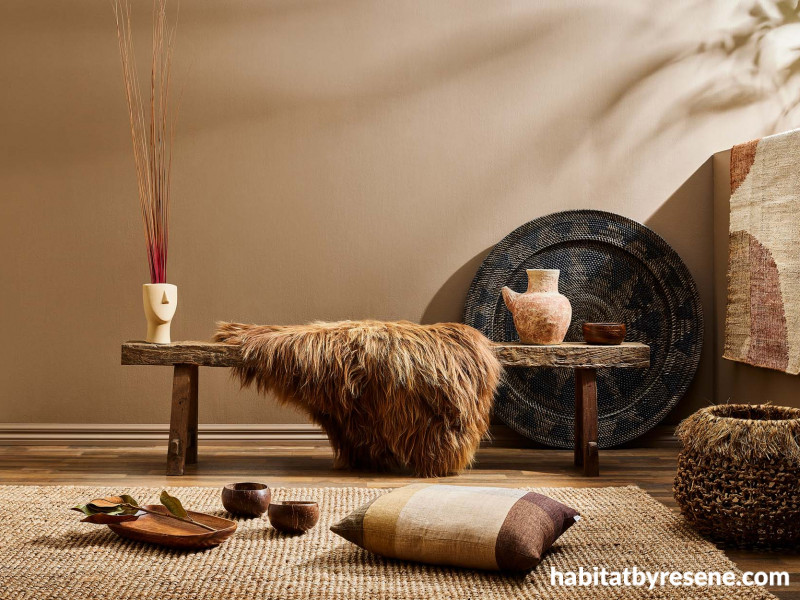 Three on-trend colours and how to incorporate them in your home
09 Sep 2021
Create a modern space with these contemporary colour palettes from Haven magazine. When creating a cohesive space in your home there are two main things to consider: comfort and design. Comforting Resene colours can lift a space and create a cosy feeling, while the design and layout of a room can vastly change its atmosphere. Here are a few tips and tricks to make the most of these on-trend colours in your home.
Warm the cockles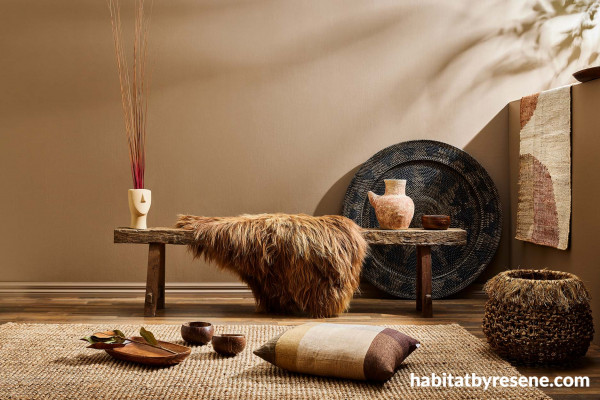 The walls of this comforting room are in Resene Donkey Brown. Project by Hsin Huang. Image by Reuben Looi. Courtesy of Haven magazine/August 2021.
Warm things up in your home with Resene Donkey Brown on your walls. Constant and welcoming, Resene Donkey Brown will effortlessly create warmth in any space. Use it in your living area with flooring stained in Resene Colorwood Dark Oak to keep those warm, wooden hues going. Go natural in the space by introducing warm textures, such as rugs or timber armless chairs and benches. The armless chairs and benches will open up the space and make it feel more inviting.
Coast along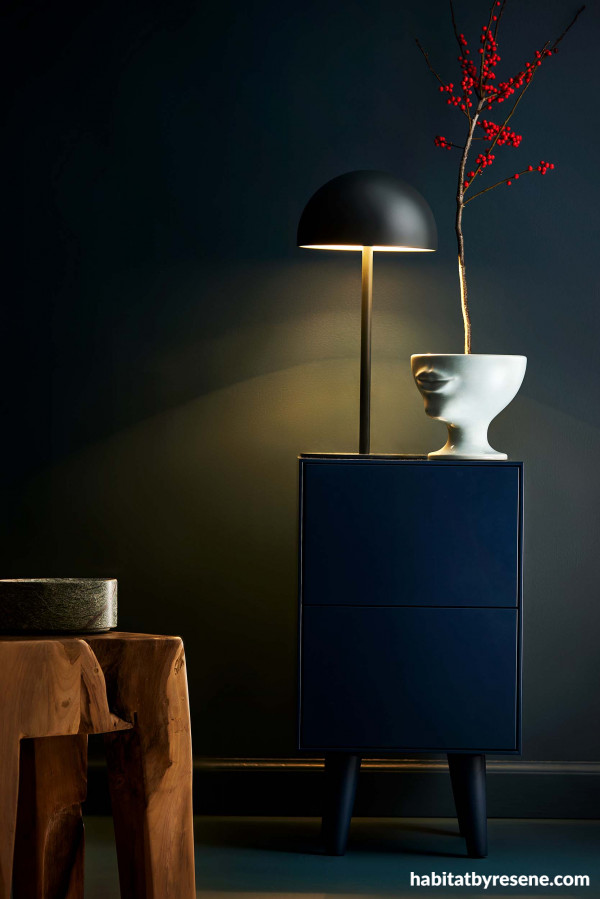 Dark and moody, this wall is in deep Resene Coast. Project by Hsin Huang. Image by Reuben Looi. Courtesy of Haven magazine/August 2021.
If you're after a secluded and sumptuous library or nook, look no further than Resene Coast. Reminiscent of the Southern Wairarapa coastline, Resene Coast is a stark blue with a depth that will keep your walls looking endlessly elegant. It's a colour that works equally well with timber décor or bright whites, such as trims in Resene Black White. Resene Coast will create a dark, moody space that has more depth than black, but if you want to take your space to a whole new level try adding a pop of colourful red or yellow décor.
Three of a kind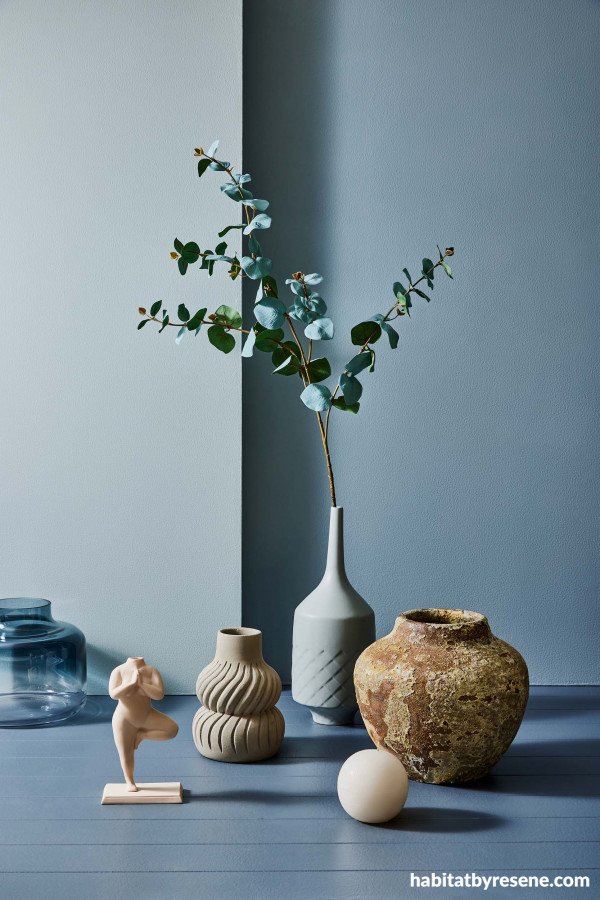 Multiple blues bring the space to life with Resene Periglacial Blue on the left wall, Resene Powder Blue on the right, and floor in Resene Half New Denim Blue. Project by Hsin Huang. Image by Reuben Looi. Courtesy of Haven magazine/August 2021.
Now is the time to go bold with blue. Using three different shades of the same colour can give depth to a space, creating interest and movement. The trick with using blue hues is to go lighter, creating colour combos that are pleasing to the eye without making the space feel overwhelming. Try pairing Resene Periglacial Blue, a soft, smoky blue with a touch of green, with surrounding walls in Resene Powder Blue for a fresh take on a feature wall, where the surrounding walls are darker. Use the darkest colour on the floor, as this will help to centre the space and ground the look. Mix it up by including handmade décor or a touch of nature with fresh sprigs of plants from the garden.
Read more about these colour trends in the new Haven magazine/August 2021
Published: 09 Sep 2021