►
◄
latest
habitat tv
blog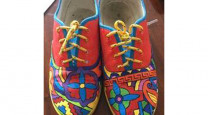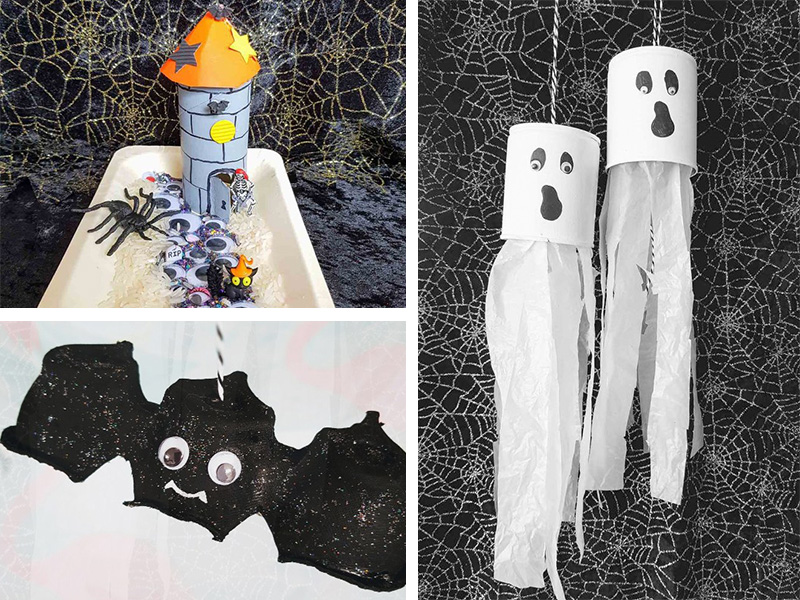 Three spooky crafts to make with your little ones in time for Halloween
22 Oct 2019
Rather than just being about lollies and sugar overload, Halloween can be a great reason to get creative. Those who want to get creative and get into the spooky spirit can try their hand at one of these cute kid-friendly decorations from Kiwi Families.
Make a toilet roll haunted tower scene
Making a little haunted tower scene out of toilet paper rolls is super-easy for kids of all ages to knock up and can be made with a lot of things you probably already have on hand.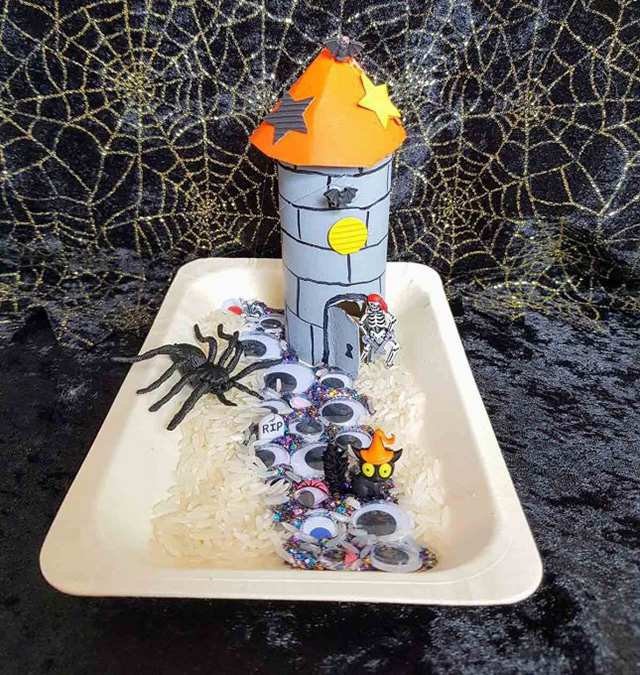 You will need:
Toilet roll
Bamboo plate or a paper plate
Rice, grains or gravel
Googly eyes
Spooky figurines (Alayna used Halloween buttons and plastic spiders)
Resene testpots in the colours of your choice
Permanent marker
Cereal box (for extra cardboard)
Paintbrush
Glitter glue
PVA glue
Coloured cardstock shapes
Glue sticks and glue gun
Cup
Step 1 First paint your toilet roll a concrete grey and put aside to dry. Alayna used Resene Regent Grey.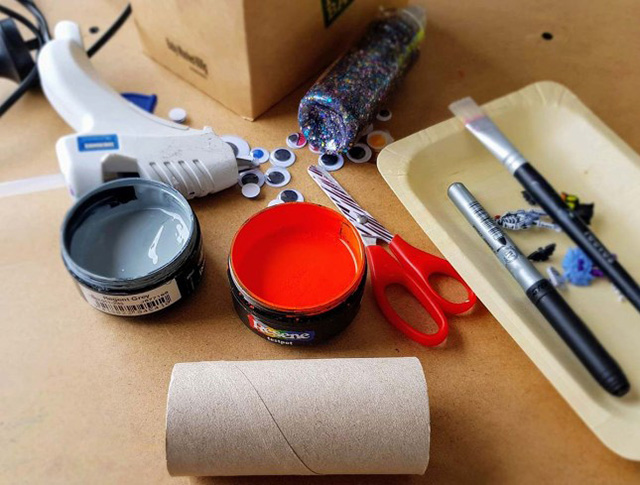 Step 2 To make the cone for the tower top use your cereal box or extra card and draw around a cup. Next cut the circle out, and cut a slit halfway through to the centre of the circle. Lastly, twist the card into a cone shape and glue with your hot glue gun to secure.

Step 3 Paint the cone (Alayna used bright orange Resene Daredevil) and set it aside to dry.
Step 4 While your cone is drying, your toilet roll should be dry enough to decorate. Cut a small door out of the bottom and fold it back then use your permanent marker to draw on some bricks.
Step 5 Decide where you would like your tower to sit on the paper plate and glue it down.
Step 6 To make a spooky path leading to the tower, squeeze out some glitter glue and squash your googly eyes into it. If you don't have glitter glue, you can just use PVA, but you won't get the extra sparkle.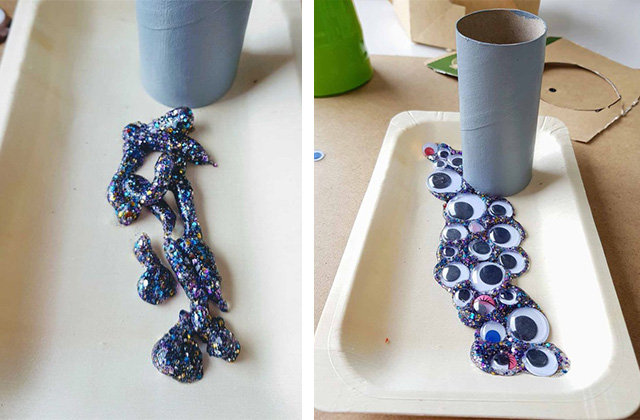 Step 7 Stick on a skeleton 'doorkeeper' using the hot glue gun and a bat on the tower. Alayna also added some spooky elements to the glitter path, but your kids can place things anywhere they like – the more creative the better!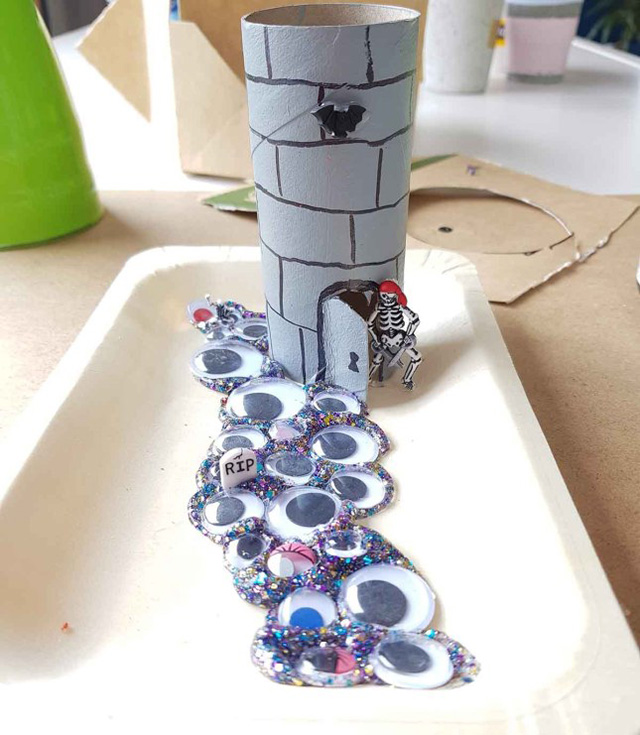 Step 8 Paint on some PVA glue around your googly eye path and pour on your rice, grains or gravel to fill in the gaps.
Step 9 Once your cone is dry, glue it to the top of your toilet roll.
Step 10 Add more spooky things to the tower roof too – try a bat and stars cut out of coloured cardstock.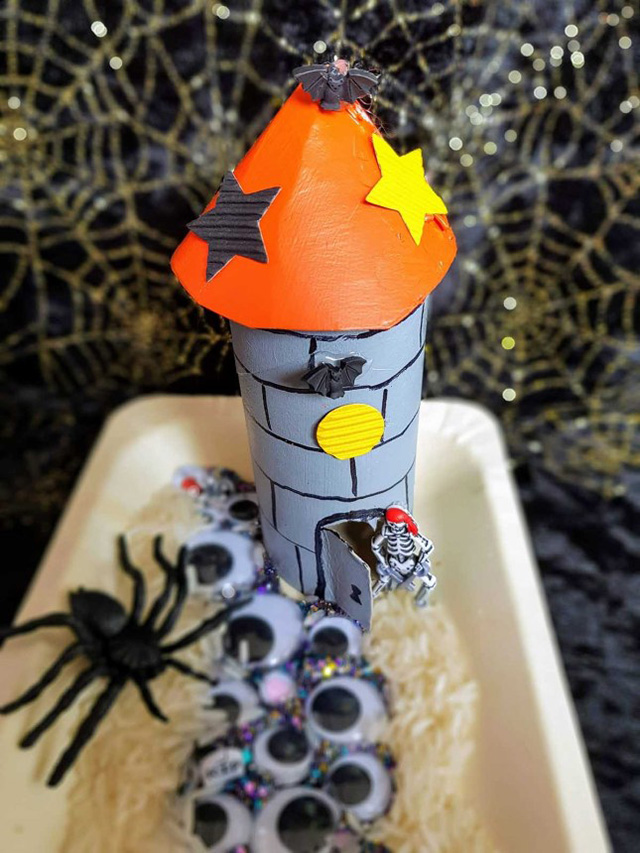 Step 11 To finish off, glue on a circle shaped window (cut from coloured card) and add a giant scary spider!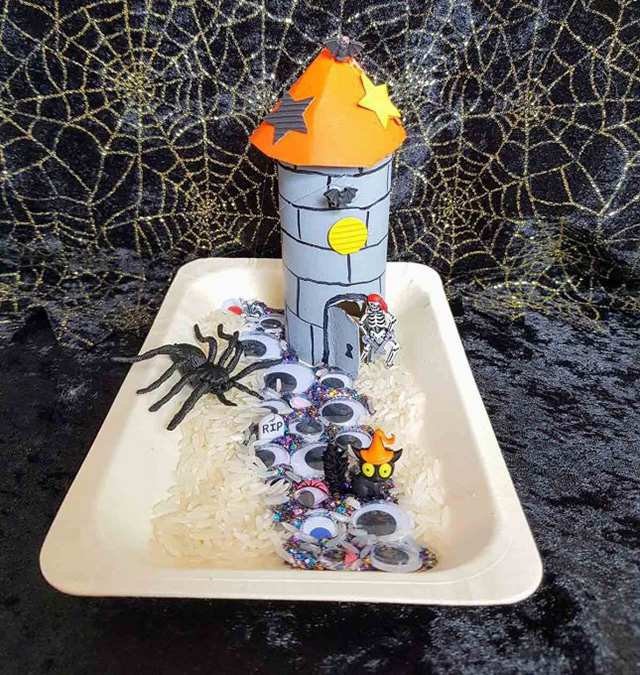 Make upcycled tin ghosts
You and your kiddies can reuse tins and plastic bags to create a whole host of ghoulish ghosts.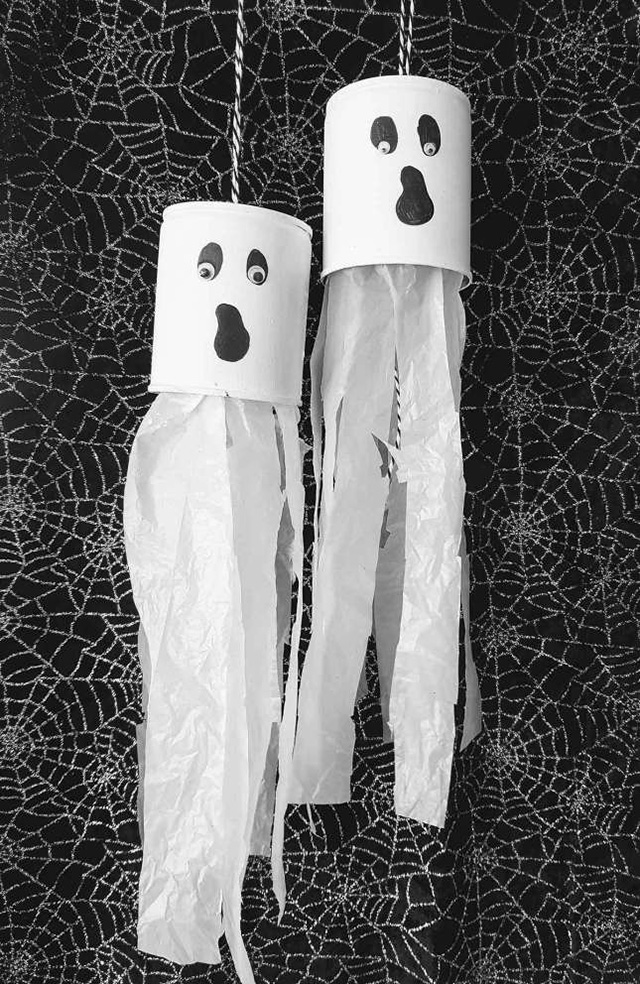 You will need:
Clean tins
Plastic bag
Testpot of Resene Alabaster
Black permanent marker
Googly eyes
PVA glue
Nails and hammer
Paintbrush
String
Scissors
Step 1 First clean and dry out your tins. Just a small note of caution for small hands: you'll want to make sure you use a tin opener that doesn't leave sharp edges, as your kids will be holding the cans while painting them. The cans Alayna used were ones that had a self-opening tab, which leaves a nice blunt edge.
Step 2 Using a nail and hammer, pierce a hole in the top of the tin.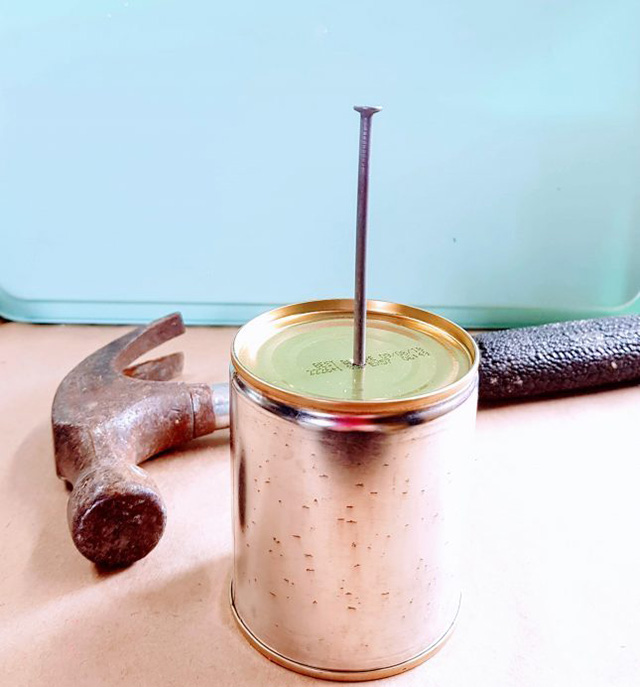 Step 3 Paint your tin in Resene Alabaster in two thick coats, allowing each to dry completely.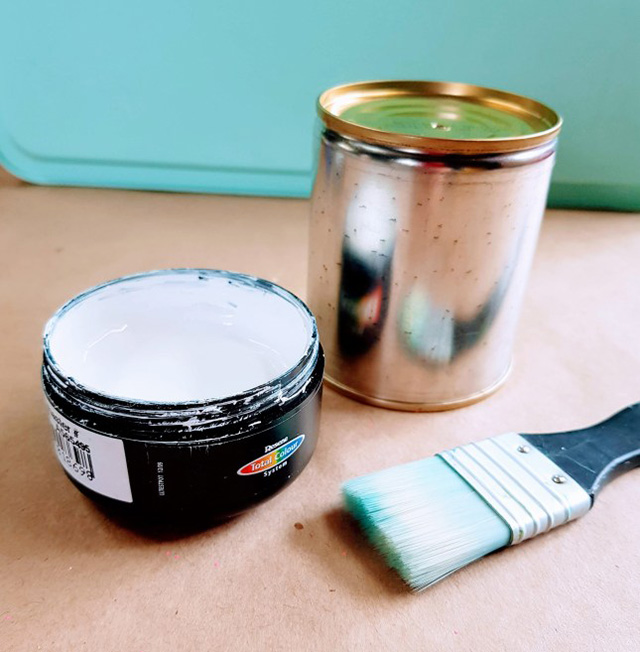 Step 4 While the paint is drying, grab your plastic bag and cut into long strips, leaving a small strip intact at the top like the image below shows (you will need to help little ones with this part).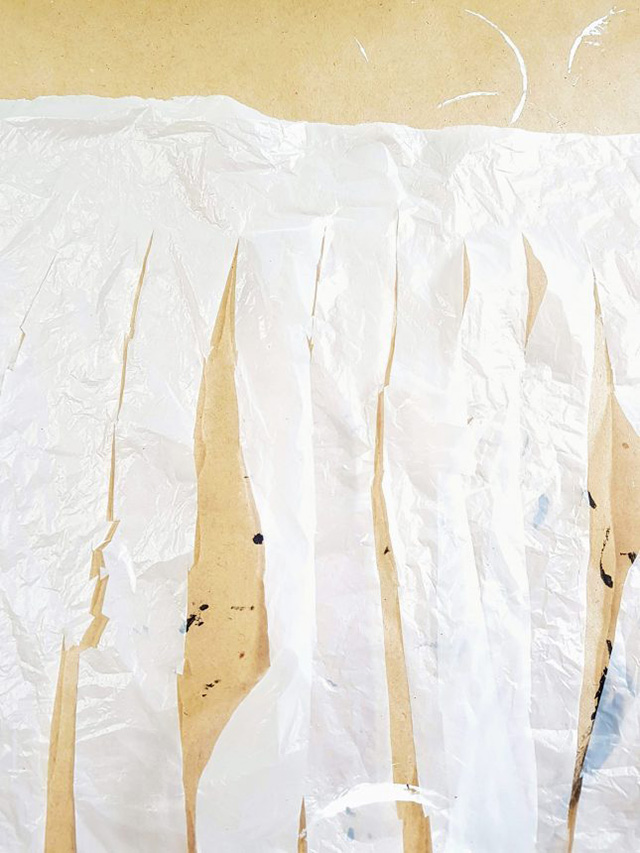 Step 5 Once the paint it completely dry (you can use a hairdryer to speed things up) use a permanent marker to draw on the black background of the eyes and mouth then glue on the googly eyes.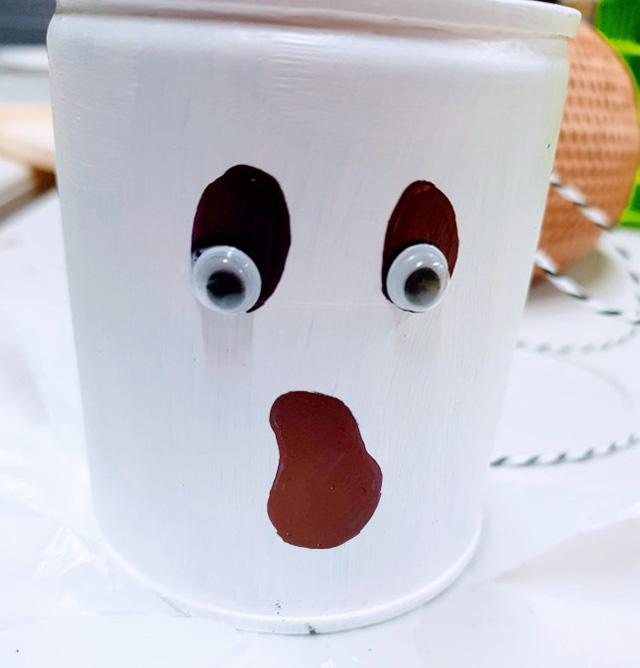 Step 6 Turn your tin upside down and place a ring of PVA glue around the inside of your tin.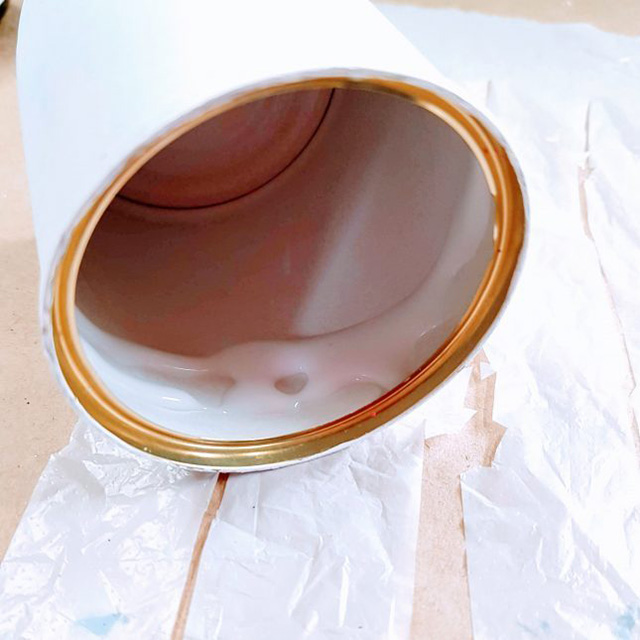 Step 7 Stick the top of your plastic bag that (the part that you didn't cut right through) to the inside of your tin.
Step 8 Once the glue has dried, thread the string through the hole and tie a knot at the bottom of the string to hold the tin in place. Now, all you need to do is hang up your ghost, making 'woooooo' sounds, and scare your friends and family silly!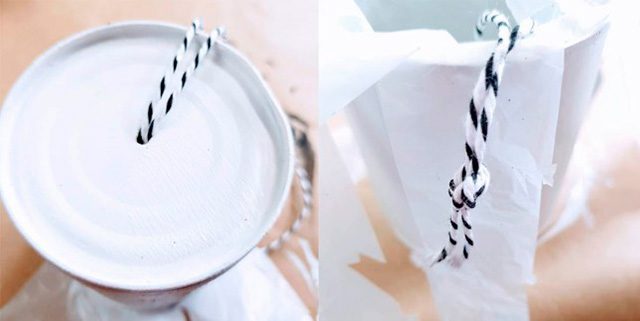 Make an upcycled egg carton bat
Old egg cartons take flight in this cute and creative cardboard craft.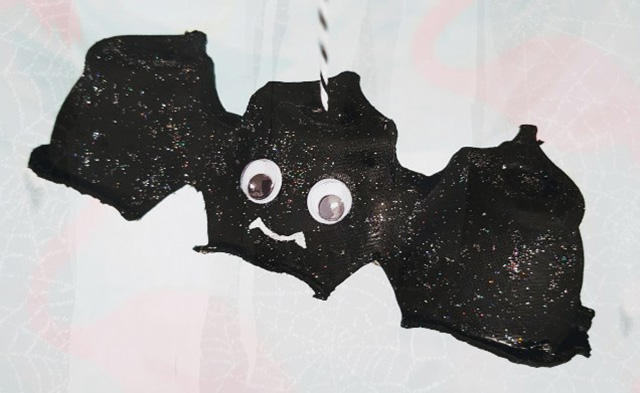 You will need:
Egg carton (half dozen egg cartons work really well for this)
Scissors
Testpot of Resene Black
Glitter (optional)
Googly eyes
White pen (optional)
Nail and hammer
String
Step 1 Cut your egg carton in half longways so you have three egg carton pieces joined together.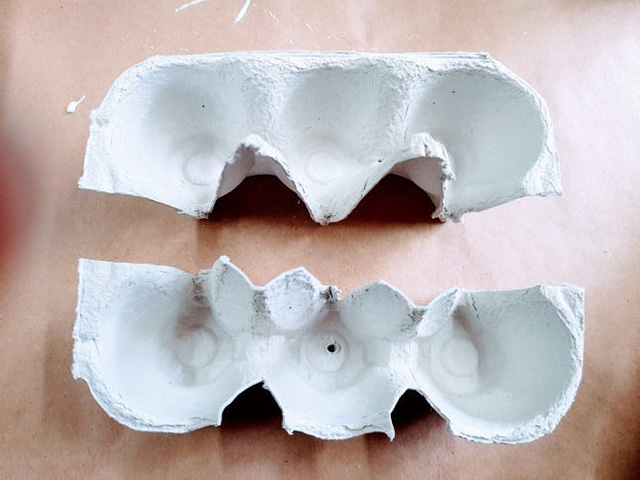 Step 2 Using a nail pierce a hole into the middle of the three egg cups.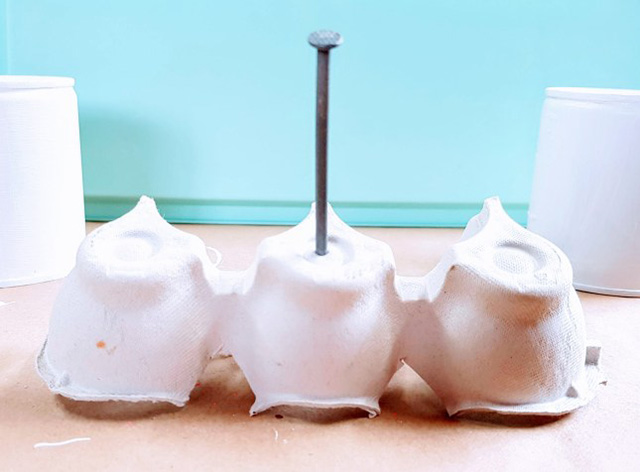 Step 3 Paint your egg carton all over in Resene Black in two really good coats for a deep colour.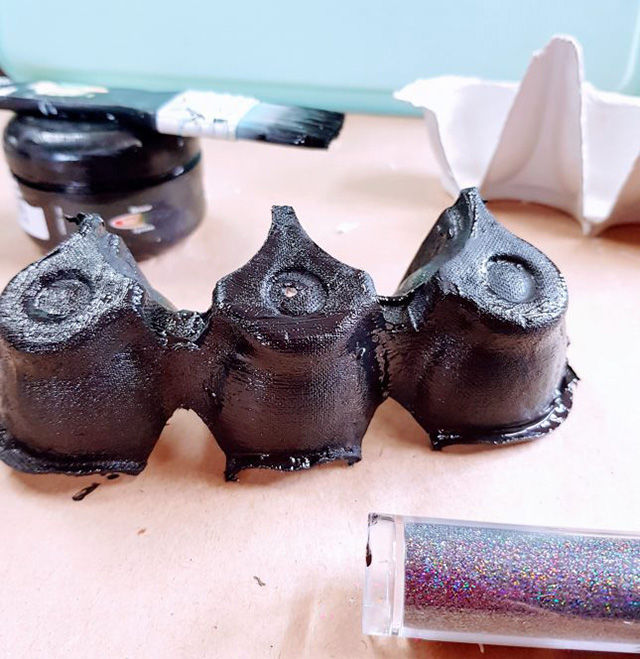 Step 4 If you are using glitter, sprinkle on some glitter while the topcoat of paint is still wet.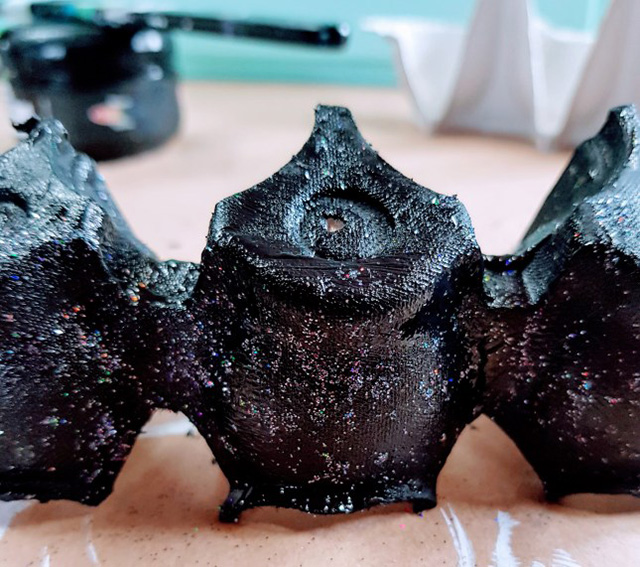 Step 5 Once your bat is dry, glue on your eyes and draw a little mouth with a white gel pen. If you don't have a gel pen you can use a testpot of Resene White paint and a fine tip brush to paint on a mouth.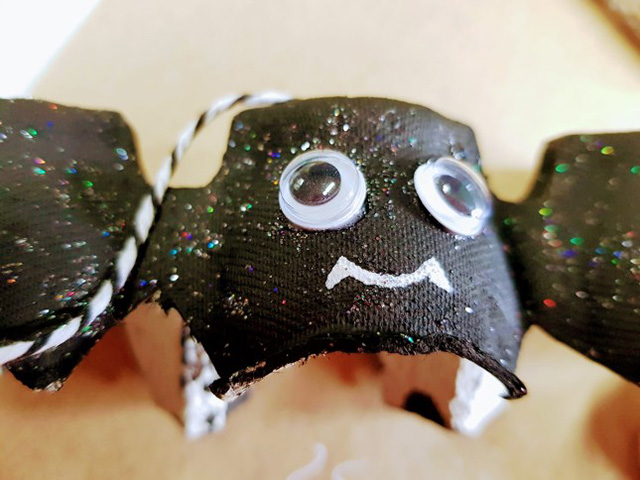 Step 6 Lastly, thread some string through the hole and tie a knot in the bottom to hang up your bat.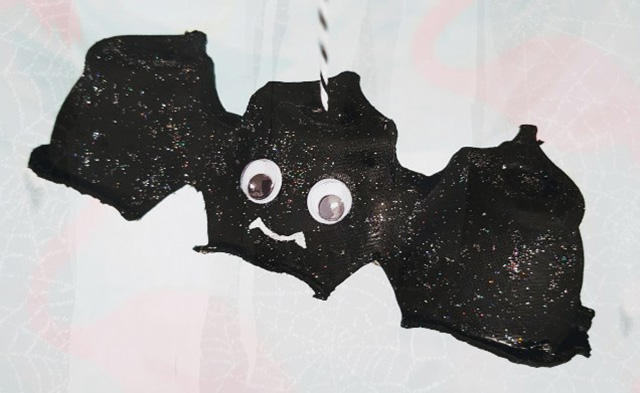 Projects and photos Alayna Flighty, Kiwi Families