►
◄
latest
habitat tv
blog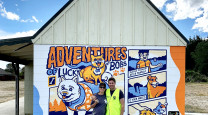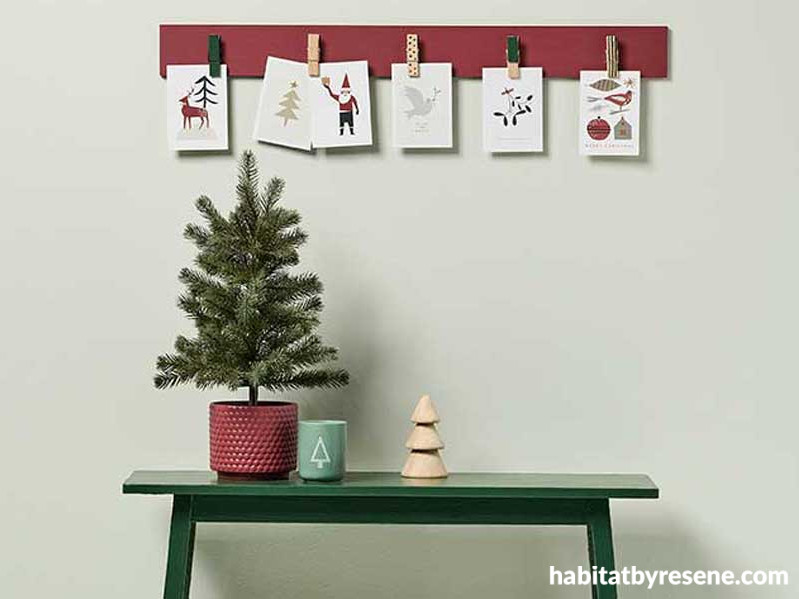 Two Christmas projects using timber offcuts
15 Dec 2021
Christmas cheer doesn't need to break the bank, these two merry projects use timber offcuts and Resene testpots to create festive flair in your home.
Project 1: Christmas card peg board
No room on your mantelpiece for Christmas cards? Share your seasons greetings with this card holder.
You will need:
Wooden pegs
A timber offcut (Vanessa's was 90cm in length, 10cm wide and 0.9cm thick)
Resene testpots in the colours of your choice, Vanessa used Resene Merlot and Resene Timber Green
Testpot brush
Fine thin paintbrush for paint detail on pegs
Wood glue

Step 1: Take the timber offcut and paint in Resene Merlot.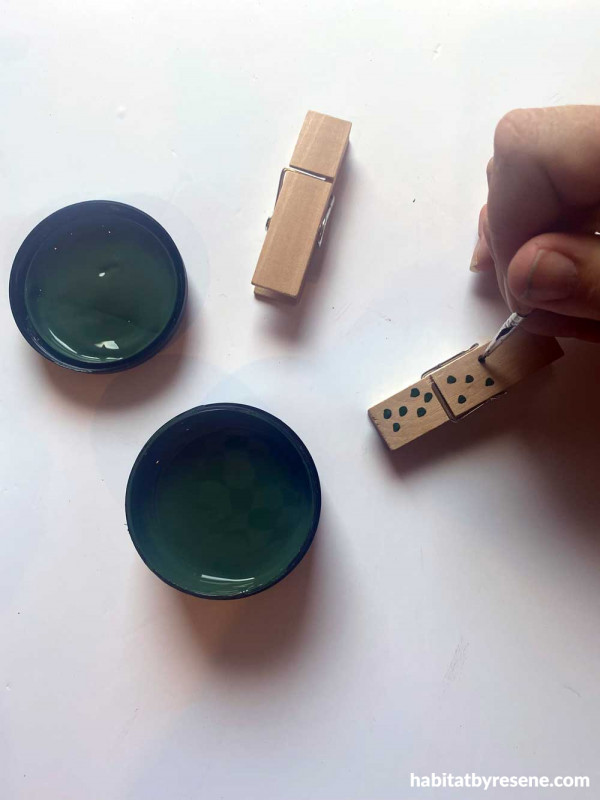 Step 2: Use Resene testpots to paint the pegs in a favourite festive design, Vanessa used Resene Timber Green to paint a spot and stripe design.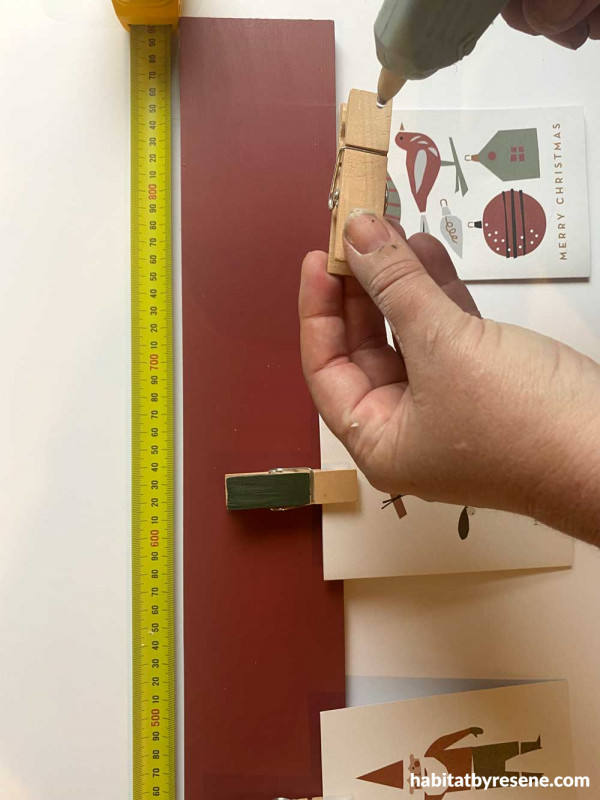 Step 3: Place the wooden pegs on the piece of timber placing each peg at an equal distance and make a mark with a pencil. Vanessa placed her pegs 10cm from the end of piece of timber and then marked out 17.5cm in between each peg. Glue pegs in place and leave to dry.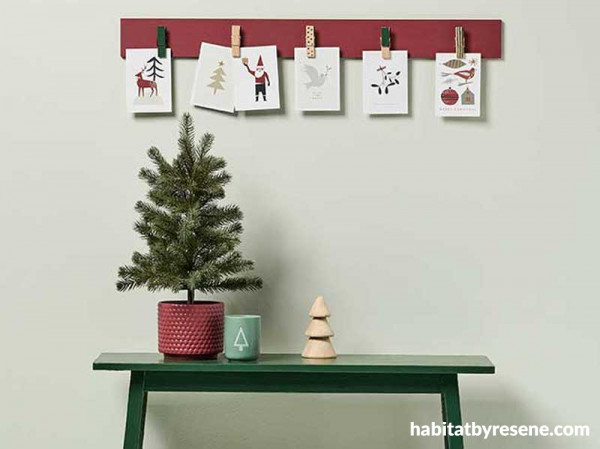 Step 4: Hang peg holder to wall either using 3M strips or two flat picture hanging clips.
Hang cards as you receive them and enjoy the festive cheer.
Card holder and plant pot in Resene Merlot, pegs and bench seat in Resene Timber Green and wall and floor colour in Resene Secrets.
Project Vanessa Nouwens, images Bryce Carleton.


Project 2: Timber Christmas tree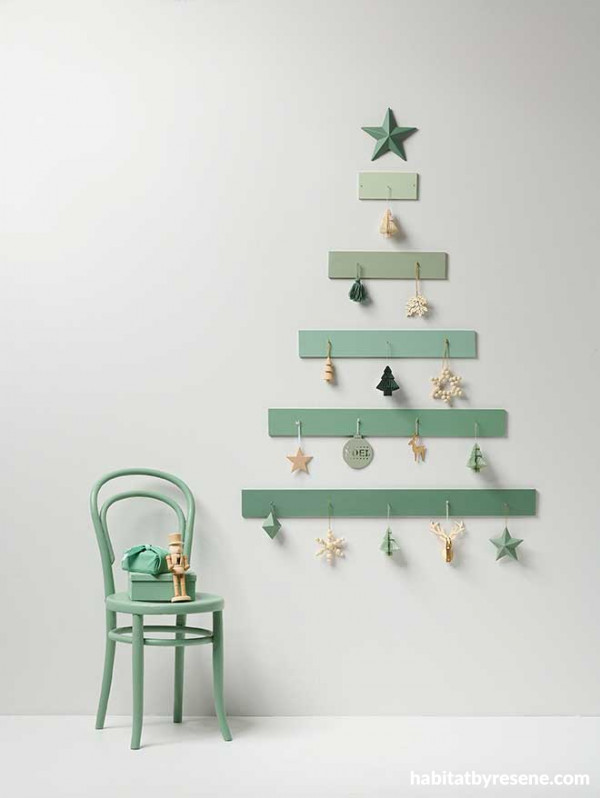 This timber Christmas tree is a great option if you live in an apartment or flat and space is limited, or if you have a bland entry wall that could do with a little decorating.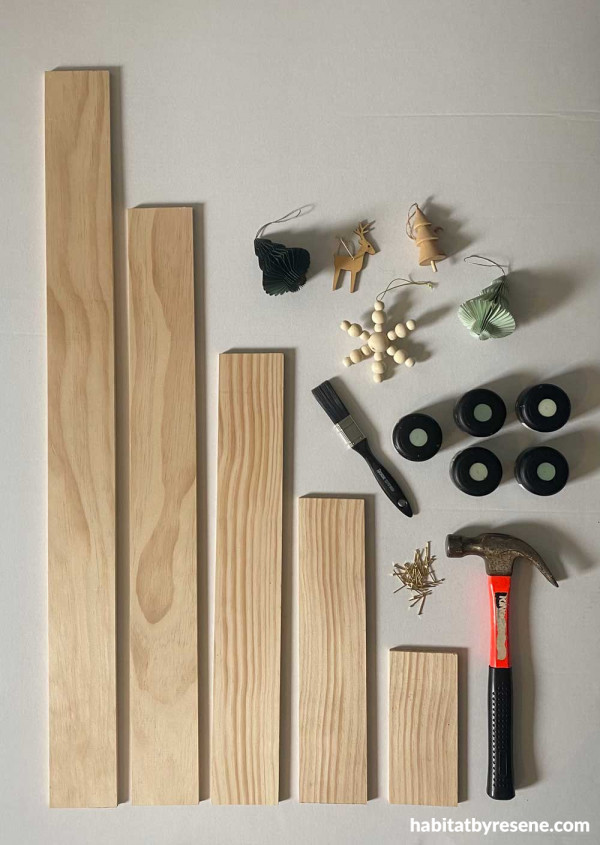 You will need: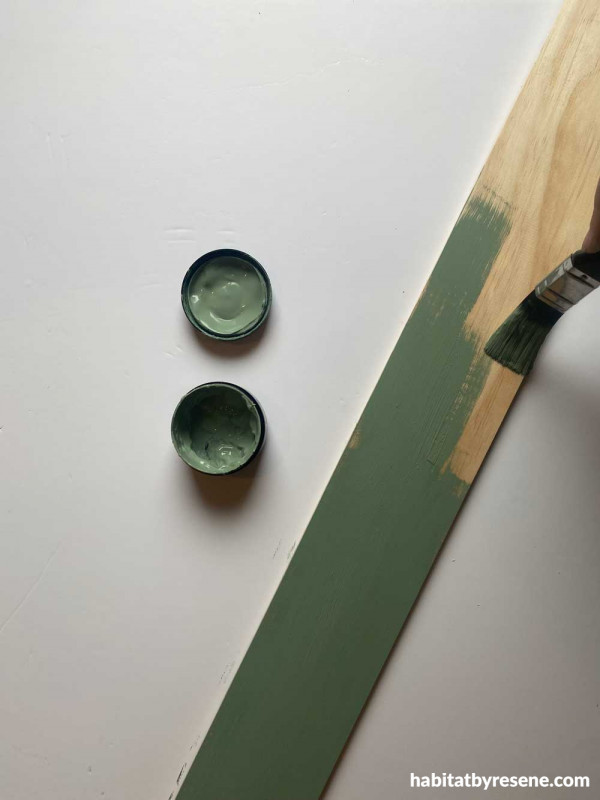 Step 1: Take five timber offcuts cut in incremental lengths to form a pyramid/tree shape. Vanessa's were cut in lengths of 20cm, 40cm, 60cm, 80cm and 1 metre. Paint each of your timber offcuts in a different colour, two coats are best. Vanessa painted hers in Resene Pale Leaf,Resene Peace,Resene Envy,Resene Laurel and Resene Gondwana. Vanessa also painted the star in Resene Gondwana.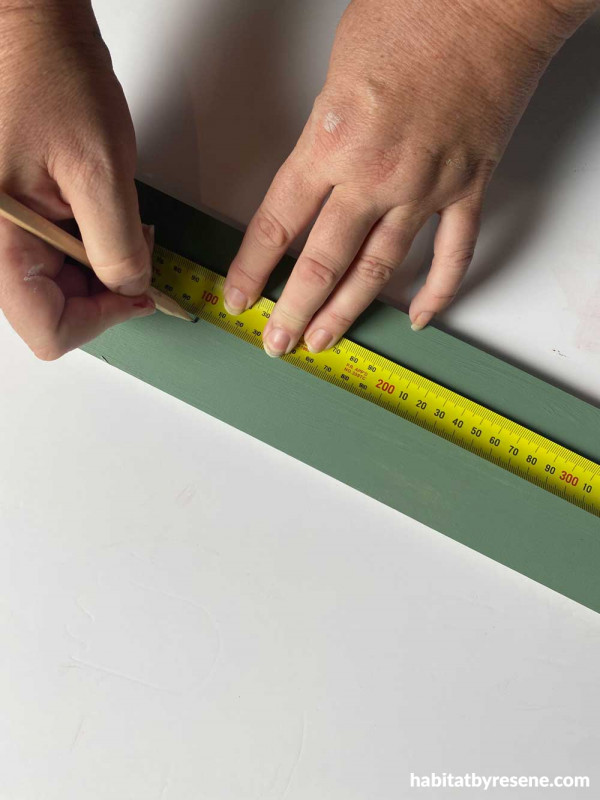 Step 2: Using a pencil and measuring tape, mark the place where you will place the nails or hooks for the decorations. Vanessa measured 20cm between each nail.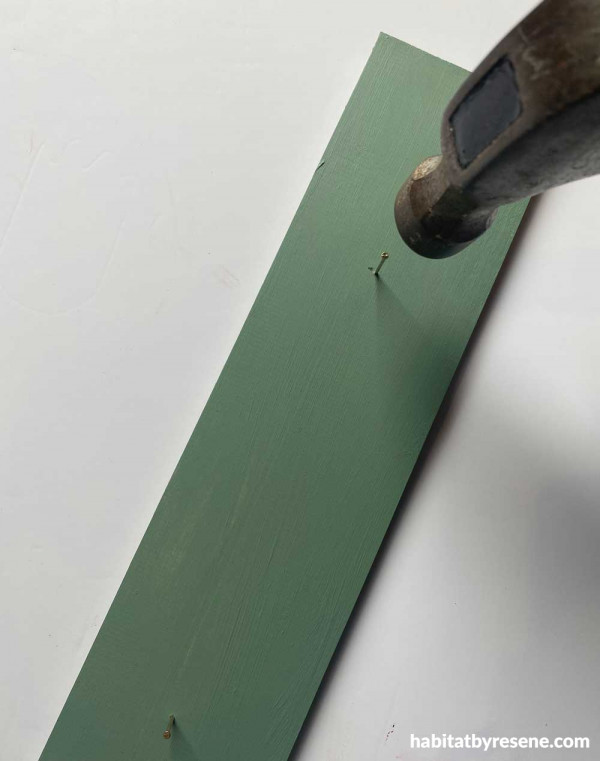 Step 3: Hammer your nails or hooks in the correct places and then attach your timber lengths onto the wall with Command sticky strips or flat picture hanging hooks.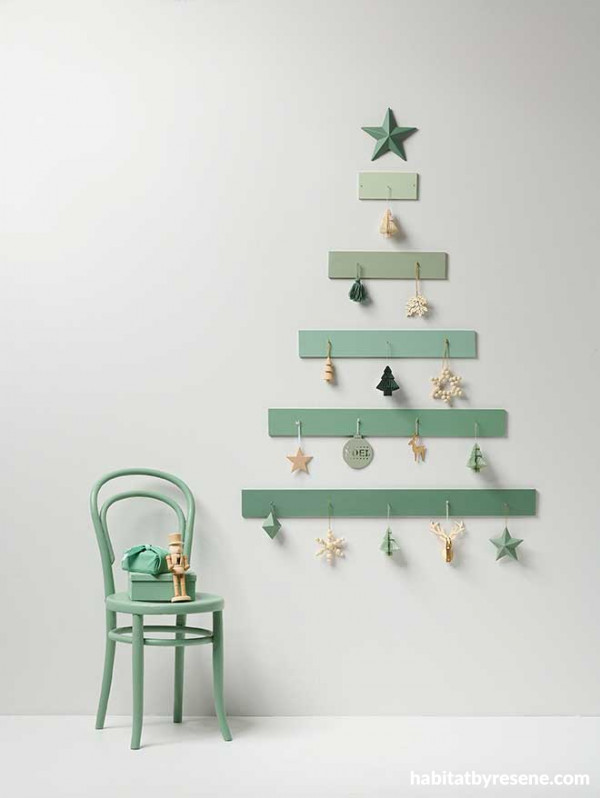 Once the pine strips are on the wall hang your decorations onto the nails and attach the star to the top. Tree colours (from top to bottom): Star in Resene Gondwana, Resene Pale Leaf, Resene Peace,Resene Envy, Resene Laurel,Resene Gondwana.Wall and floor in Resene Secrets and chair in Resene Laurel.
project Vanessa Nouwens, images Bryce Carleton
Published: 15 Dec 2021