►
◄
latest
habitat tv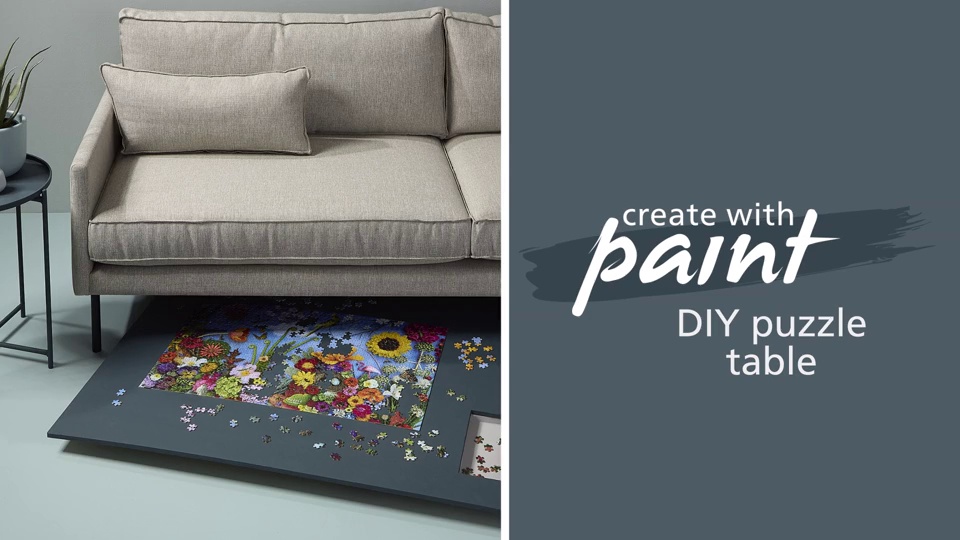 blog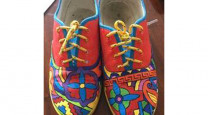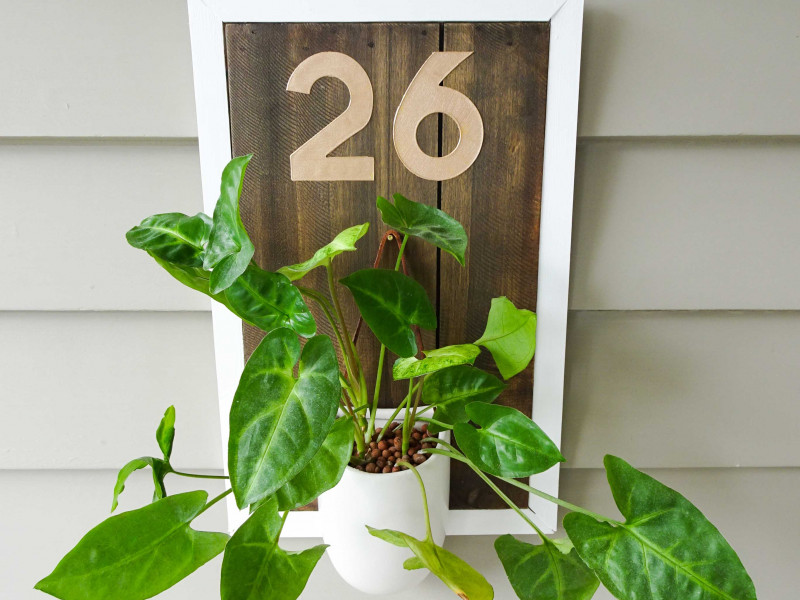 Upcycle timber offcuts to make a rustic house number sign
25 Nov 2020
There are many clever ways to utilise old pieces of timber to avoid them being sent to landfill. This project is a good example of how you can turn scrap building materials into a fun and practical piece for your home.
You will need:
Flat piece of timber in a square or rectangle shape
Long lengths of pine trim, cut down to make a frame with a handsaw
Adhesive letterbox numbers (or you could paint your own)
Resene testpots in your choice of colours; Sarah used Resene Alabaster and Resene Rose Gold
Resene Waterborne Woodsman testpot in your choice of colour; Sarah used Resene Crowshead
Small hanging pot plant
Extra strong clear-drying glue or hot glue gun
Resene testpot brushes
Cloth rag
Handsaw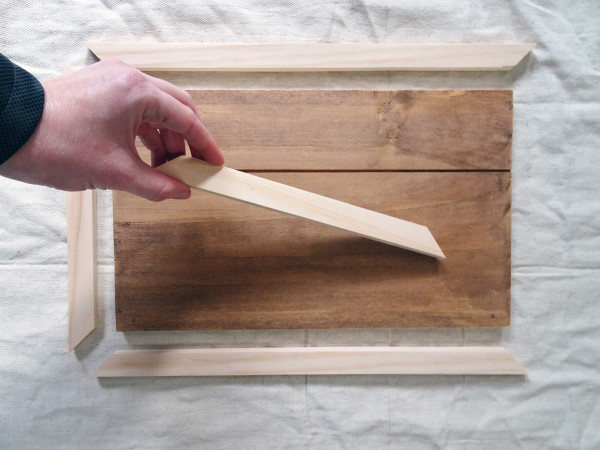 Step 1
Cut your pieces of trim to make a frame for the wooden board using a small handsaw. Lightly sand all the edges to prepare them for painting. Don't worry too much about getting a perfect finish as this project is intended to look rustic.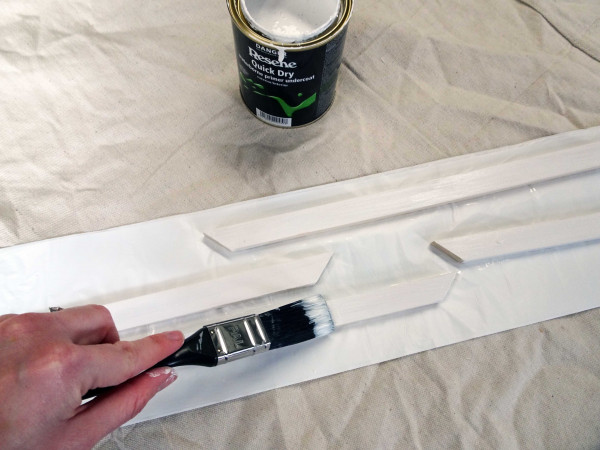 Step 2
Apply one coat of Resene Quick Dry primer undercoat to the border pieces. Once dry, paint with two coats of Resene Alabaster. Set aside to dry.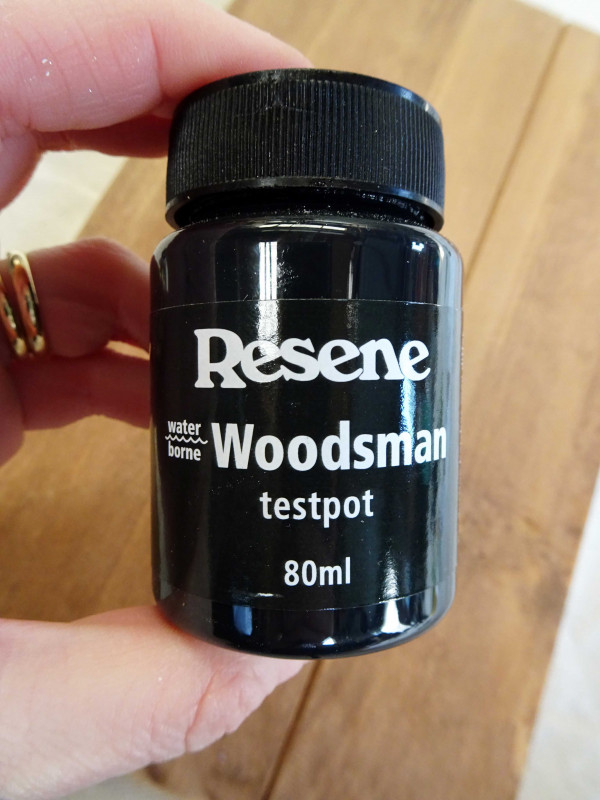 Step 3
While the border pieces are drying, apply two coats of Resene Waterborne Woodsman stain to the wooden board. Sarah chose the colour Resene Crowshead. Use a clean rag to wipe the stain across the board until you have the desired colour. Allow to dry.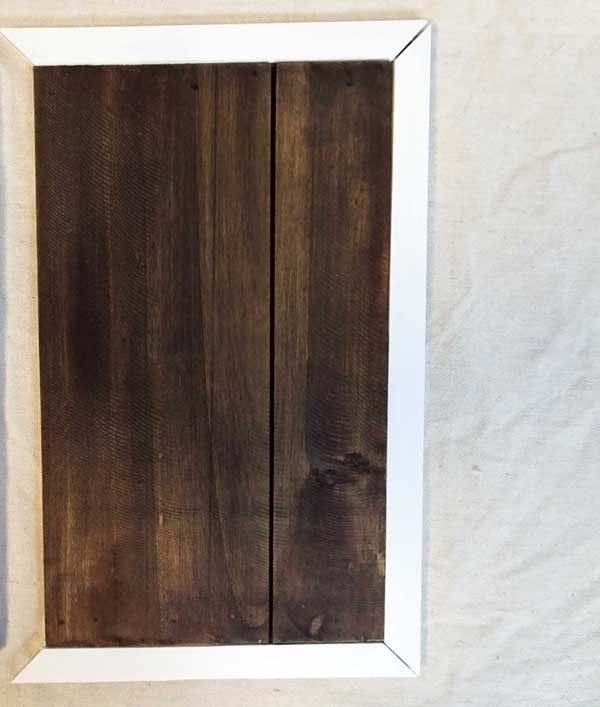 Step 4
Once everything has dried, attach the frame to the edge of the board using glue. If you have access to an electric drill you could add additional reinforcement.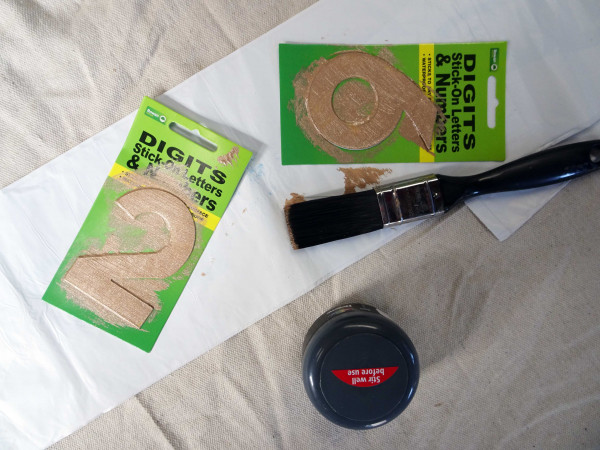 Step 5
Apply two coats of Resene Rose Gold metallic paint to the adhesive numbers. Once dry, attach these to the board. If stick-on numbers aren't available, use a stencil or hand paint your numbers onto the board.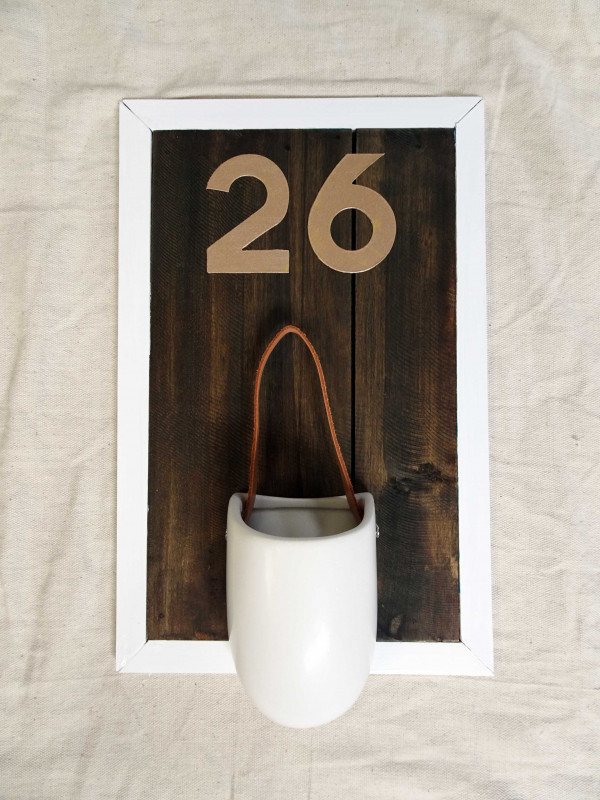 Step 6
Attach the pot plant of your choice by hot gluing it to the board – additional screws will provide further support. To hang the sign up like a picture frame, attach two screws at either end of the back of the board and tie some string between. Alternatively, you might like to attach the house number sign more permanently to a fence or wall using an electric drill or hammer and nails.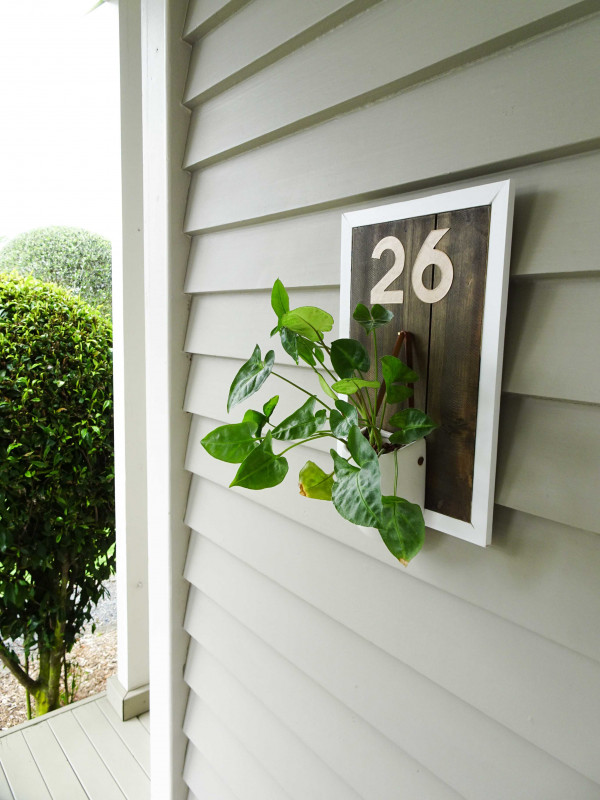 Top tip:
Sarah used a real plant in the hanging pot, but a fake plant is a low maintenance option.
If you prefer a painted finish to a stained one, replace the Resene Waterborne Woodsman with your favourite Resene colour in a testpot and paint that on instead. Choose colours you love that suit your home.
images and project by Sarah Herring.