►
◄
latest
habitat tv
blog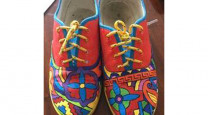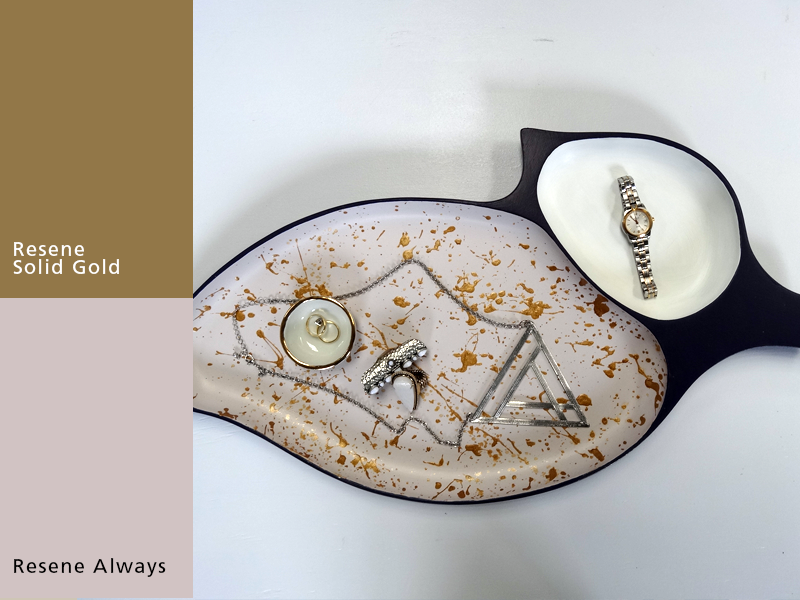 Upcycling for Good project
03 Nov 2016
Resene and The Salvation Army have partnered up for the Upcycling for Good project, to show how easily you can transform the secondhand items that can be found at your local Salvation Army store.
How does it work? An item is selected from the Salvation Army, upcycled by a stylist using Resene paints and stains, and then returned to The Salvation Army to be resold. It's a fun idea, and we'll be showing the DIY steps behind each project.
First up is a jewellery tray upcycled with Resene testpots and a gorgeous metallic splatter effect by Sarah Herring. Quite the transformation!
You can find your local Salvation Army store by going to www.salvationarmy.org.nz.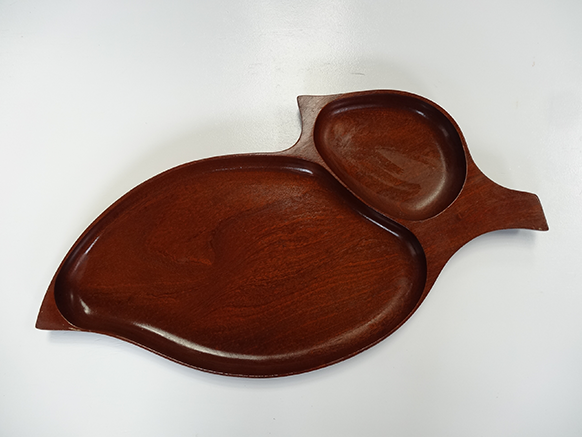 You will need
Wooden bowl or tray (ours is from a Salvation Army
Resene testpots
Resene Art Action Quick Dry Primer (testpot size)
Paint brushes
?Sandpaper
Masking tape and paper
Prepare your tray for painting by sanding it back and removing any old colour, stain or lacquer. Make sure you use the right grain of sandpaper for the project and surface.

Apply one coat of Resene Art Action Quick Dry Primer to cover the entire tray. Wait until this has dried completely.

Apply your darkest colour to the base and outside edges of the tray. Sarah chose Resene Avenger. Apply two coats to get a good finish. Leave to dry.



Sarah applied two coats of Resene Always to the larger recess in the tray and the same in Resene Alabaster for the smaller recess. In this example, she had to carefully paint a clean line by hand where the lighter paint meets the darker colour. This technique is called cutting in. If you prefer, you can always use masking tape to ensure a clean line, but with a steady hand it can easily be done with a paintbrush.

Once dry, select the area you want for a paint splatter effect. This is a really fun way to inject another colour and texture into your project. With masking tape and some paper, isolate the area you want to splatter with paint.


Splatter the paint onto your chosen segment by loading the paintbrush with colour (Sarah used Resene Solid Gold) and then flicking the paintbrush down and over the surface. Repeat from different angles. She recommends using a drop sheet to cover almost everything in the near vicinity, and perhaps doing a practise outside first!

Once the paint splatters are dry, remove the masking tape and paper and there you have it. An old wooden dish has been transformed into a functional and on-trend jewellery tray. Now all you have to do is fill it with your favourite items.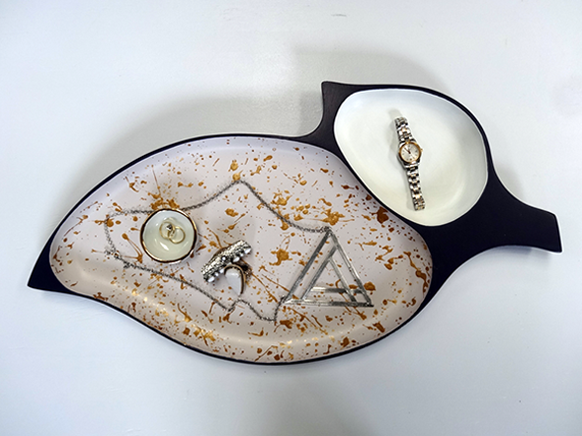 We'd love to see your projects. Make sure to share your upcycling projects using Resene products on Instagram and Facebook, or email us at [email protected]