►
◄
latest
habitat tv
blog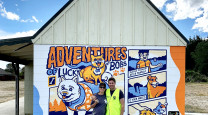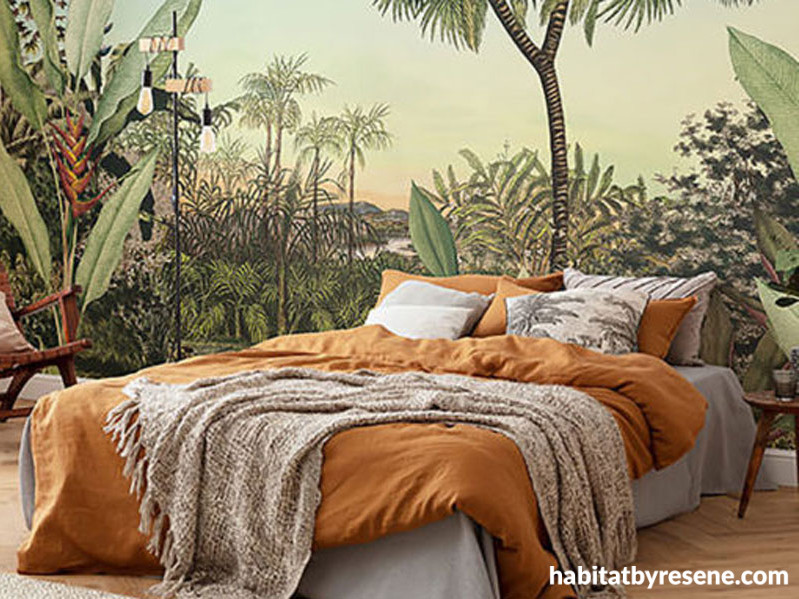 Wonder walls - three ways with wallpaper for holiday homes and baches
21 Dec 2021
Wallpaper is a hot trend in 2022. But why reserve wallpaper for your home, there's wide range of designs that can make a statement in baches and holiday homes – or alternatively bring the holiday look to your home to make every day a beachy escape.
Whether to use them as whole room treatments or just a feature wall you'll find plenty of inspiration at Resene ColorShops or online, as new and exciting designs are added to the collections.
Welcome to the jungle, where foliage goes lush and wild
Don't rule out wallpaper in your bathroom, today's wallpapers come in waterproof options suitable for areas with moisture. This botanical design, Resene Wallpaper Collection P026-VD2 transforms a bathroom into a serene green escape. For similar floors try Resene Colorwood Natural and walls and skirting in Resene Alabaster.
Pull up a palm tree, add a toucan or two and you can imagine you're in some tropical wonderland. Or just paper the walls in one of the many fun tropical prints for a getaway that doesn't involve air travel. The yearning for escapism can be satisfied by creating a rich, internal world, where the walls can be wild and wonderful.
Brick wallpaper that adds a raw edge to a room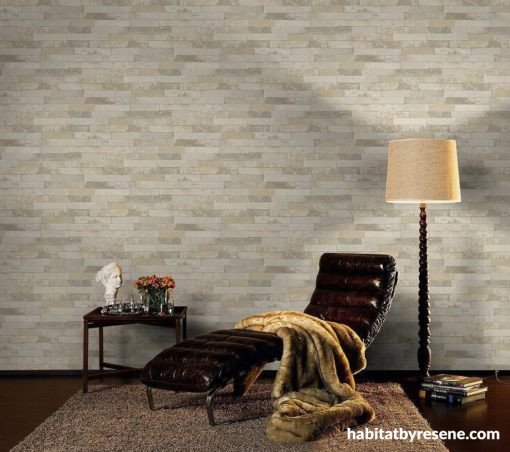 ]Create a rustic look with faux brick from Resene Wallpaper Collection 47511. Pair with dark floors in Resene Colorwood Pitch Black protected with Resene QristalClear Floor.
It's grunge, it's cool and it's trending. Industrial interiors are best illustrated by the exposed brick or stone wall look, paired with raw materials like stainless steel in kitchens, and exposed beams and even plumbing. The unfinished look is all part of it, and very current. It works especially well in baches where the walls may be rough and ready, and wallpaper can cover that easily. Use wallpaper with stone or brickwork to upscale a room into a raw, factory vibe.
Cabin fever – get the log cabin look with a wooden look wallpaper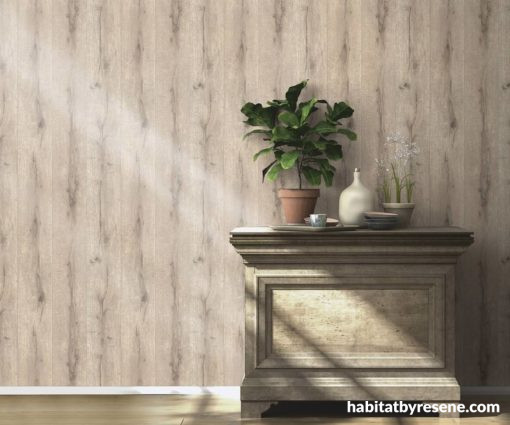 This timber look wallpaper Resene Wallpaper Collection 514483 gives the look of timber to a normal broadwall. For similar flooring try Resene Colorwood Natural and skirting in Resene Merino.
Many holiday homes bear the scars of less than perfect DIY handiwork with extensions added to the bach over the years to accommodate for extra friends of family. If your holiday home walls aren't straight, or are damaged wallpaper, particularly patterns, hide imperfections. Try a wooden look wall such as Resene Wallpaper Collection 514483 to create the feeling of a forest cabin.
Extra-mural – go from boring to bold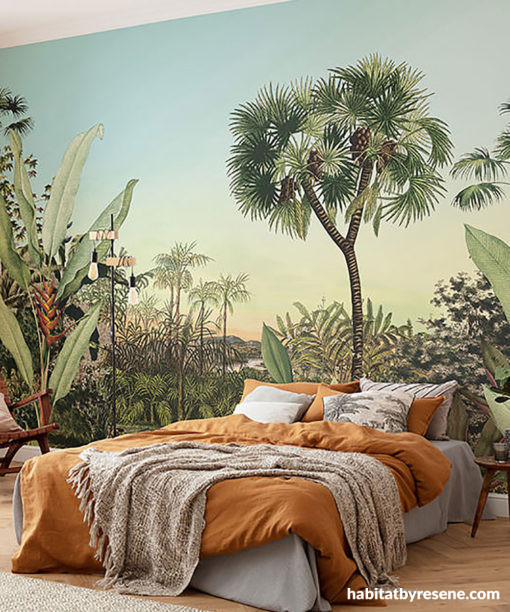 Immerse yourself in nature with a botanical mural such as Resene Wallpaper Collection HX7-050. This design works particularly well in rooms with high ceilings, try light flooring such as Resene Colorwood Natural or Resene Colorwood Whitewash, with trims in Resene Rice Cake.
In a holiday house you can push the boat out in a way you might not do at home. Go full mural, with a luxe mural from the Resene Wallpaper Collection. Murals are once again modern statement art pieces and can add personality to a space. Flamboyant themes like palm gardens or luxe celebrations of pattern are trending, and by adding a mural to a feature wall you can create your own built-in art gallery.
For tips on how to wallpaper here
Published: 21 Dec 2021